Five Ways to Surprise Your Wife!
It was Wife Appreciation Day on September 17, which will have gone by unnoticed by all but a very prepared few, which is why I put together this guide for those looking to show a little belated gratitude to their lovely wives, or simply looking for inspiration for next year!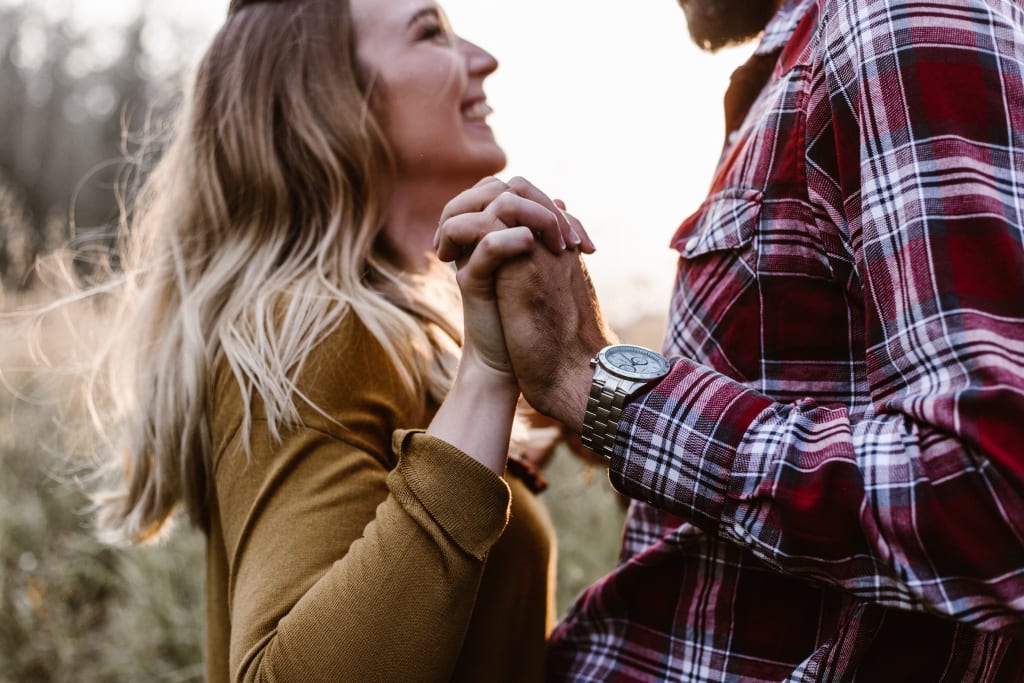 Source: Unsplash
Husbands, were you aware of the importance of September 17? If not, time to take note, because we have just passed the International Wife Appreciation Day! I hope all of you treated the lovely ladies in your life… However, if you're like my husband and didn't find out until the day after, time to get your diary out now. Here is a collection of ideas of how to show your wife appreciation. It's a little early but at least you will be well-prepared for International Wife Appreciation Day 2018!
Spa Day
Trust me, wives everywhere will be so thankful for a quality day off being luxuriously pampered, forgetting about every day stresses. This kind of day is a perfect 'thank you' treat for someone who is always by your side and there for you if you ever need anything. If you are a little stuck, Swedish massages are fantastic for a full body relaxation and mani-pedis are a perfect spa treatment to make her feel like a Queen! There are plenty of spa treatments and packages available, and if you're lucky you might even be invited too!
And what better way to further wind down a spa day than with a…
Dinner for Two!
Wine and dine your lady at her favourite restaurant, giving her a chance to show off that natural glow after a day of ultimate relaxation! Date night is a great opportunity to spend quality time with each other and escape the real world for a while. To get further into her good books, why not take her to see that theatre show or movie she has been hinting about? It's time to splurge on a little bubbly or even fancy cocktails and have a relaxing yet fun time with your other half.
Homecooked Meals
Homecooked meals are just as special as eating out — even more so, in fact. This is a wonderful way to show appreciation and gratitude for the lucky lady in your life, not to mention your brilliant cooking skills. There are so many recipes online that will help you plan, cook, and enjoy the perfect sit-down meal for two. Romantic meals don't have to be huge complex operations! You can make a showstopping meal easily, for example 'Brie En Croute' not only sounds fancy but definitely has that Michelin star feel! However, if you are no Jamie Oliver, order in her favourite take out as a surprise and crack open your finest wine!
Black Out Night
Sometimes, if you can't get a babysitter or a reservation, you may need to think outside the box. So, why not show appreciation though getting the whole family involved in a black out night? This is a night where all communication devices are turned off and you get to spend quality, uninterrupted time with your loved ones.
This is an affordable and enjoyable night for all parties, with activities ranging from watching a movie together to getting competitive at game of Monopoly. Of course, you can always upgrade your evening with a lovely cheese board selection along with your wife's favourite beverage or even the meal you cooked earlier!
A Little Finishing Touch…
After talking mostly about experiences, what about special presents? The beauty of the internet is that you can find almost anything at a touch of a button (or a few) and buy it almost straight away. There's plenty of inspiration online if you are stuck for ideas. For example, presents could range from specially decorated biscuits which are simple, yummy, and thoughtful thank you gifts, or you could even replenish her beauty bag. This may include some detective work to find out what she uses, but I am certain she will appreciate it. If you aren't feeling like Sherlock, you simply cannot go wrong with a lovely nude shade of nail polish!
So, there you have it, husbands. Five easy and fool-proof ways to show your wife some gratitude. Wife Appreciation Day is the perfect time to show how much you love these all-important figures in your life. And, with any luck, my other half will be taking notes!
married
About the author
Nat is a twenty-something fashion conscious writer with an interest in all things wedding related, as well as health and beauty, interior design and has a blossoming love for gardening and plants.
Reader insights
Be the first to share your insights about this piece.
Add your insights