Betrayed
Love, Lies & Heartbreak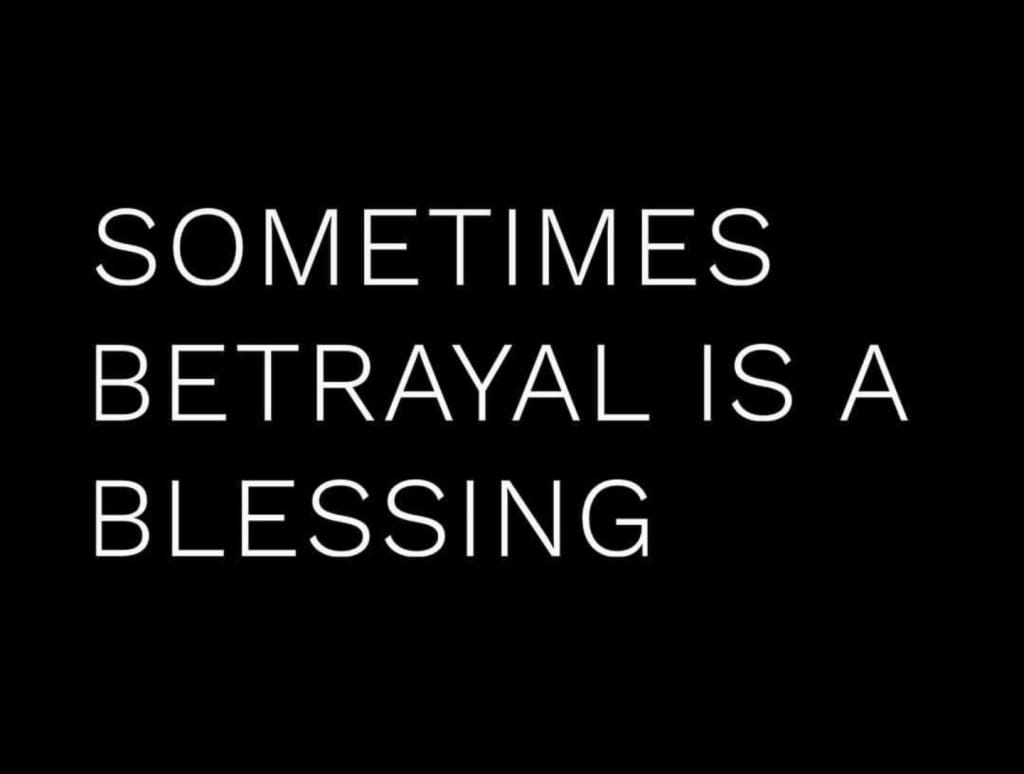 This story starts with my 2nd marriage; a little background for you to understand things: I was 26 living in NM and had a 6 year old girl Michelle and a 9 month old boy Chris, I was not getting along well with Chris' dad and so we separated. We had a mutual friend, who I will call Mr. S, and he helped me move out, and at the same time he took the opportunity to ask me out on a date. Mr. S told me how he had always wanted to date me since meeting me but I was never free, and knowing that I was now he wanted to get in before he lost the chance.
I made a rash decision at that moment and decided to take him up on his date offer and this is where my story will truly begin.....So as I stated earlier Mr. S was a friend and so I knew a majority of his family already and there had been some stories going around town of one of his brothers having a shall we say "lurid" past and so before even considering another date I asked Mr. S and his mother & father if the rumors or stories had any validity, to which all 3 of them scoffed at me and said it was bold face lies. I decided to give Mr. S a try.
After dating for a few months we took the plunge and got married, and about 2 months later we decided to move to Las Vegas, NV as my son Chris was needing better treatment plans. My parents just happened to be living in Las Vegas and so it made it a much easier decision to move there. Well as we were driving to Nevada our vehicle broke down, my brother in-law came to get our kids and the vehicle to fix and then he would bring the vehicle and kids to Nevada for us as there was not enough room in the Uhaul for all of us. The kids ended up staying with their Aunt and Uncle for 2 weeks before being able to join us in Nevada.
Now we fast forward about 6 years, we are still in Las Vegas, NV Michelle is now 12 years old in middle school and was a straight A student with perfect attendance and various other merits. My husband and I are both graduating from college and so his parents want to come to the ceremony. We make plans with the brother-in-law to drive his parents up to Nevada along with his wife and to stay for a week.
Now before leaving NM Michelle was always with her Uncle (said brother-in-law) going for rides, taking care of family property just what ever they were doing she was there too. She adored her Aunt & Uncle.
When the family got to Las Vegas I was a bit shocked that Michelle came home saw them, went straight to her room packed a bag of clothes and told me she was going to her best friends house until they left and she did just that. I did not know what to do or say or even understand why she was acting this way. My husband and my parents said to just let her be she was a teenager and just acting out, and so we let her stay with the friend.
The in-laws left 5 days later and Michelle came home. A few weeks had passed and I started getting calls from the middle school about Michelle skipping classes, not doing her homework and fighting on school grounds. When I got home that night I was upset and I started drilling her about what was going on. I was asking if it was a boy, a teacher, another girl, her period something is causing this and I wanted to know what the hell it was. She lashed out at me and I grounded her, she was only allowed to go to school and then it was in her room.
After about a week her stepdad convinced me to let her go stay over at a friends house for the weekend, that we all needed a break from one another. I let her go. I got a call about 3 am stating that Michelle & her friend had not come home yet and were they at my place?? Well needless to say once she appeared the next afternoon it was back to groundings.
Monday comes along and I took Michelle to school on my way to work, telling her that I would be there at 3, she of course slams the door and walks off with a look of pure hate towards me. As I am driving away I feel this feeling in my gut that something just isn't right with this situation and I just cannot put a finger on it yet. I decided that I was going to go and get Michelle for lunch and see if we could talk things through but when I get there low & behold she is not on campus, never showed for first period or any others. Now I am beyond pissed and I start driving around looking for this girl, but I had to return to work so I told her stepdad to start looking also.
I get a call around 4pm that I need to go to Michelle's friends house immediately no explanations just "get here now". As I am pulling up I see a few police cars an ambulance and a fire truck, man my mind is racing now what in the hell is going on. As I am walking up to the house I see Michelle on a gurney and they are trying to put her in the ambulance but of course she is wigging out like mad. I ran over trying to find out what was going on and the moment she saw me she stopped thrashing and they tied her down and loaded her into the ambulance, I still know nothing of the situation, my husband grabs me and says let's meet them there I will fill you in.
As he is driving me to the hospital he is telling me "So Jackie's mom came home to find her and Michelle passed out on the living room floor with empty packets of Coricidin HBP all around. Seems both girls took handfuls of these pills to get high". Now I am going nuts because Michelle was never one for drugs of any sort, she had been in the DARE program from a young age and was always against even doctor prescribed medications, so I just could not wrap my head around this.
I get to the hospital and they have her in the Psych ward for observation, but I am aloud to be in there with her; I went in and she was not happy to see me at all, she started screaming and yelling curse words at me. My heart sank why was my baby girl so angry with me? What did I do to cause her such grief and anger? Michelle was placed in a lock down facility a day later.
After being in the lockdown unit for about a week, they called me and asked if my husband and I could come talk with them that Michelle wanted to say some things to us. I am scared and heartbroken but I needed to know what was going on so we went. The first thing Michelle does is hug me and tell me she is sorry for how she has behaved with me that she loves me; I cried and hugged her back and told her I loved her no matter what, she is my baby girl and I will always be here for her.
Well Michelle finally says "Mom, dad I need to tell you something and I don't think you will believe me but I need to tell you". We both told her to please tell us so that we know what is going on and so we can work through this with her.
"Mom, ever since you started dating Dad Uncle Albert was molesting me, and it continued until we finally moved to Nevada". OMFG my heart blew up all I could see was RED, I told Michelle I believed her with my whole being and that we were going to have him dealt with, I told her I loved her and that we would fight through this together. We hugged and then left as it was after hours at the facility.
As we are driving home I began screaming at my husband "You son of a bitch, you and your parents told me it was all lies that he never did anything like this EVER. YOU BETRAYED ME, YOU LIED TO ME, all because you wanted to date me? I hate you, I hate your family for what they have done to us".
So yes I did file charges and he ended up in prison, where he has been for the last 13 years and he still has 15 years to serve.