Why Learning Management System can Helpful for E-Learning & Training Process
Let's take a look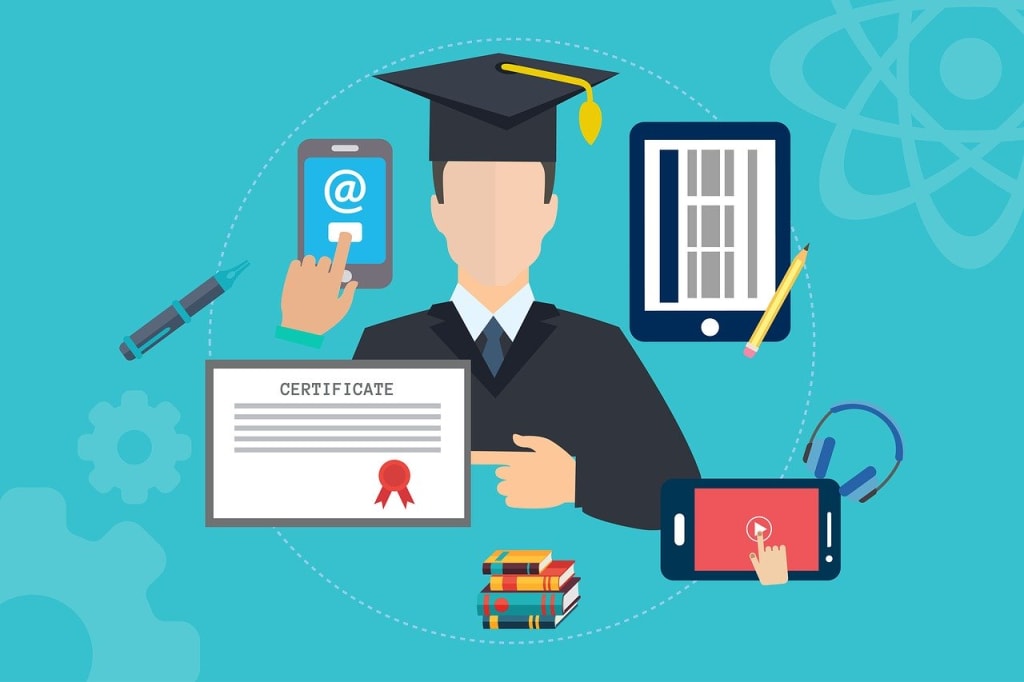 An LMS is a software or web-based app that provides eLearning for institutions and training processes to meet their beneficiaries with content and educational resources. It's the most innovative way for tutors to enhance their skills to create and deliver innovative content for students.
The Learning Management System is an integral part of the eLearning and training process. especially if you have a large number of people it's really productive.
Since we live in an advanced world learning has enhanced a lot more. LMS provides more interactive sessions for tutors and trainers through video conferences. They also provide course documentation and track and report events. These systems are mainly used for the eLearning and training process to improve their learning in an innovative way.
LMS meets all the organizational requirements and for many companies and professionals. LMS is time-consuming. There are many benefits to choosing LMS.
1) It can manage the learning purpose like classroom, registration, lecture, etc.
2)Promote learning through eLearning programs.
3)It has 24 hours access cloud-based application that allows you to access anywhere anytime according to your convenience
To satisfy all the employee needs and organization standards its highly recommended swift to eLearning or Learning Management Software to fulfill company efforts. LMS ensures the growth of the company as a team. It provides better tracking facilities and it's one of the best ways to lead the team to enhance their production and work towards reaching their goal.
1) Enhance employee training and development
It enhances the employee training and reduces the time, money, and energy that people spend on organizing training courses and developing new skills for the existing employees so that they can go the trend in the market. Using LMS you can overcome all these situations.
The only task you need to do is make your employees learn online training at a convenient time and availability. Hiring a professional tutor for employees costs high price and the turnover increases. The free learning management system can be used because it has data perspectives. It also helps to monitor employee performance and track them.
2) Consistency of training
Training and course delivery through LMS is consistent since they are centralized. It provides advanced ways of training to all employees through a single source of content, instructions, and course materials.
LMS helps companies and organizations to easily submit their training report based on the overall performance. Especially by using these eLearning or online courses you can easily track your progress, investments, etc.
For submission purposes, many industries may need training, reporting, and evaluation. Only a few may be other industries like oil, gas, construction, etc
If you belong to this type of industries LMS can help you with the legal requirements. Money-saving through LMS training of employees reduce their travel cost, training cost, and reduces the cost of service and tutors. For money-saving learning management software is effortless. LMS has more functions than mentioned. However, these are the popular ones that help the training process to use LMS
3) Reduce learning and development cost
The benefit of using LMS for eLearning is it saves money and time. And a user can learn anytime, anywhere according to their convenience using any device. They don't need to take their time from their pre planned schedule for the training process. No need to spend money on printing material which gives cost savings for the company. LMS eliminates all unwanted costs produced.
4) Knowledge transfer session
Once an employee leaves the firm or they reorganize the departments these changes will not affect the business. The working will be smooth and valuable and the information will be available for an alternate source
LMS is helpful in this situation because trainers can use the learning material with an interactive interface. Learning Management satisfies these requirements. Using LMS changes the way of the training process because skills of training depend upon learners' progress. And the employee can learn new skills gradually.
Final words
A learning management system is a software used to provide an eLearning and training process. it provides clients different ways to create and deliver content, manage users, and monitor the progress of users. It also provides additional features like custom branding etc. Definitely LMS software is the future of the training process.