How Taxi Dispatch Software Leads You to a Successful Startup
Here we share some tips to make your taxi business successful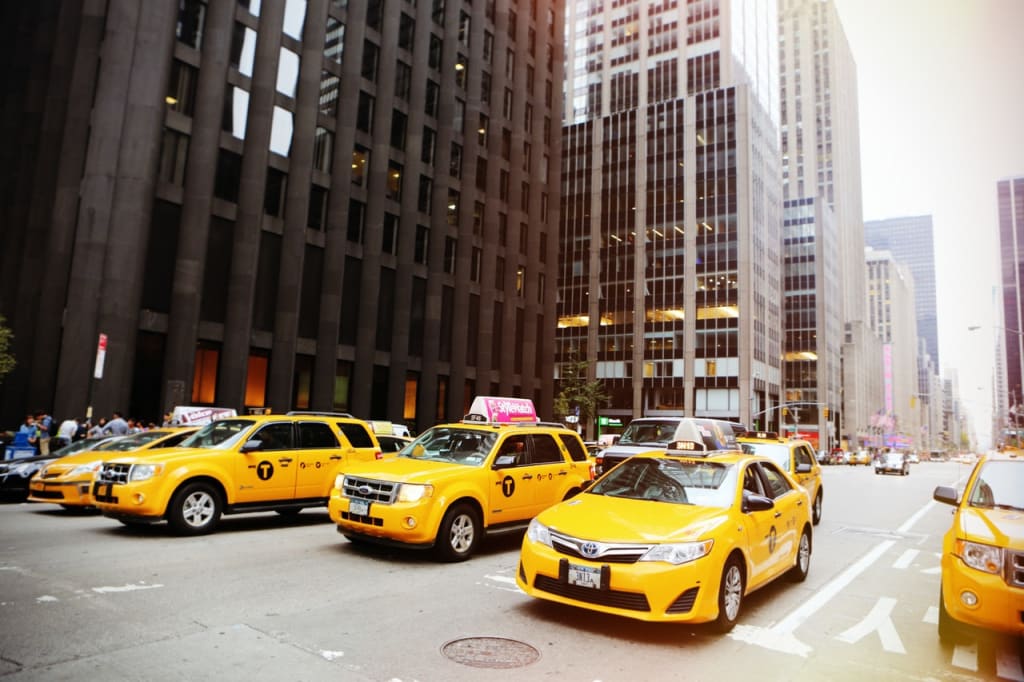 In today's,world transportation is an important factor. It's not possible that you have a vehicle every time to travel. So to solve this issue, a taxi is the best option. However, with time, technology and our concept have also changed. It's easy to book a taxi online on your mobile phone. Thanks to those apps makers who make things very smooth and convenient.
The biggest problem faced while operating a taxi business is the inefficiencies that occurred during the transmission of passenger location and details are misinterpreted while telephonic communication, leading to confusion and inconvenience for the drivers to reach the location and customers. Also, the demands of a growing taxi business are improving.
A taxi dispatch software overcomes all these problems by providing a solution that offers a systemized control over assigning taxis to the customers. From tracking to rescheduling your rides, the business can easily enhance with this.
Taxi dispatch software is a way of giving jobs to drivers. In this system, customers get drivers for traveling a particular distance from the pick-up location. A Taxi Dispatch System is developed for the ease of booking a taxi for the customers.
Benefits Of Using Taxi Dispatch Software in Your Startup:
1)Better ROI:
There is a constant increase in the total volume of taxi trips .if they sign up on a taxi booking mobile app, they open themselves up to a larger number of customers. With the option to book a cab while relaxing on their bed and they arrive on time at your doorstep. It's definitely much more convenient than catching a taxi from the road.
This shows a clear increase in the number of trips taken by the drivers is through taxi management apps. Thus, it results in a higher return on investment and more passengers for your business also lead to increased revenue for both taxi drivers and owners.
2)Improved Brand Recognition:
With your taxi dispatch app, you will be able to offer better services for your customers. Such high-quality service provided to your customers will lead to an increase in brand awareness for your business. Moreover, as long as users have your Taxi Dispatch System on their phones, they will be seeing your brand's logo while using their phones. This will result in more people using your app.
Mobile apps with its global digital reach can help your brand growing across borders too. Hence, getting a Taxi Dispatch Software for your on-demand taxi booking business is one of the best ways to market your app.
3)Perfect Vehicle Management:
Since you'll use cars for the taxi business, they require maintenance all the time. But it's not that easy to keep track of multiple vehicles and take care of them. Here's how taxi software is helpful. Use the best taxi dispatch solution, you can easily systemic the operations.
You can track progress, suggest the driver repairs and its a room for easy maintenance of the cars. With GPS facilities, it has become easy to track all the vehicles and ensure the safety of vehicles
4)Assured Passenger Safety:
When a booking is done through your taxi dispatch software, each trip is tracked. The driver's history of previous trips will be recorded in the database and the passengers will be able to check his rating and reviews. Moreover, since the trip is tracked, the driver can't indulge in any wrongdoings. He will have to go along with the GPS route and drop the passengers safely.
5)Improved Quality of Service:
With the Taxi Dispatch Software, you can improve the quality of the taxi service that you provide. Passengers can save their time by booking online and also they can pay online. if the user has a good experience with the ride then clients will come back for your taxi service and eventually it will help your business to enhance. hence you can build the trust and loyalty of your app.
Final words:
The taxi business has widely increased to a large extent. In case you want to bring a change to your taxi business, then you have to go with much-advanced features and use Taxi Dispatch Software.