How To Be Friends with Your Fellow International Students
A Guide to Help American Students in Universities Make Their Fellow Students from Other Parts of the World Feel Comfortable and at Home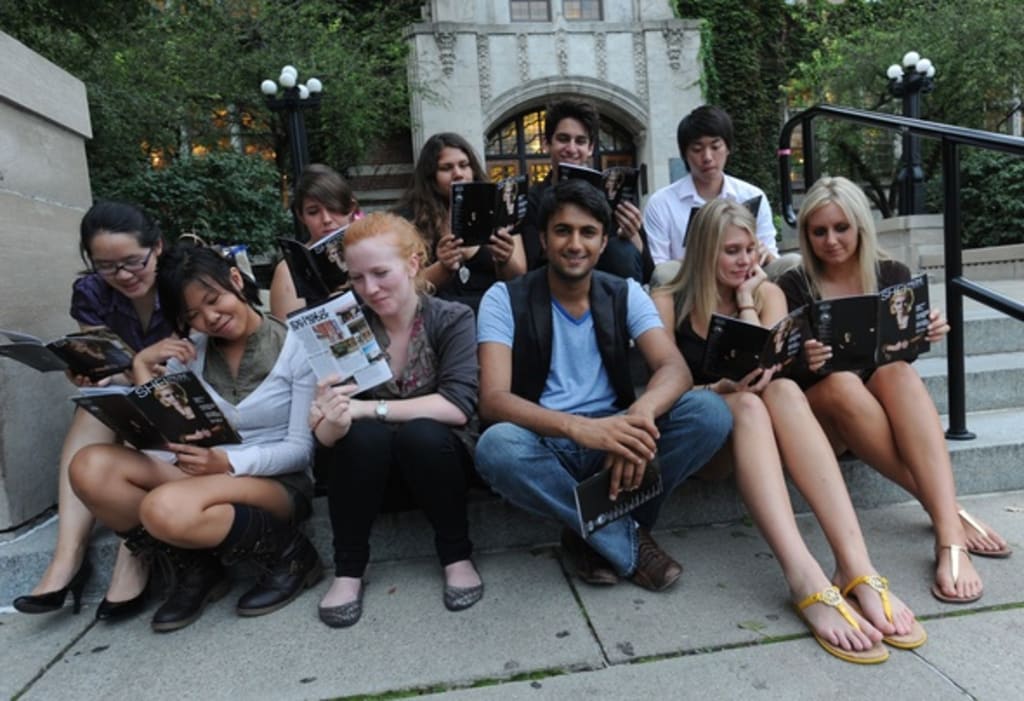 I am Tiru, an international student from India. And according to U.S. news, around 900,000 students just like me will be joining colleges and universities all across America from all around the world. And many of them will be leaving their homes, their culture, and their language and will be coming to America most probably, for the first time. So, they are already going through a lot in the first place and sometimes, can feel overwhelmed. So, all of you who are American citizens or long-time residents can really help them ease into the process of adapting to American culture by doing the simplest thing. Be their friend. But, you gotta be careful while approaching them. Remember, they come from a place with different customs and not yet familiar with yours. Any miscommunication on your part and you might come off as rude or they might get offended. Even if you don't mean it.
So, how to go about it? Let me give you some pointers:
1) They want to be friends with you too.
See, the first thing you need to remember is that they want to be friends with you, too. They want to get to know Americans like you because everyone wants to have a support system whenever one comes to a new place. For example, mine was my roommate who had been communicating with me for about two months before I came here.
2) Don't assume our likes, dislikes, and politics based on your stereotypes and prejudices .
When you meet an international student, it is very natural to ask him/her where he/she is from. And for the most part, we are very happy to answer that question as it is an important part of our identity and we want you to know that. But, when you hear the answer and know something about the country or region from movies or TV shows or a random news report or from a stereotype, don't repeat them back to us. The information is going to be probably very inaccurate and let me just tell you, it is very annoying and oft-putting for us when we encounter these wildly incorrect stereotypical notions.
However, if you know about the country because you researched about it or visited it or stayed, then maybe go for it. It will make us feel comfortable to trust and bond with you. The best thing would be to make a positive comment about the country's food, music or movies. Just say, "I like Chinese food." Or "I like Bollywood." That can act like fodder for further conversation. You can talk more on the subject and bond over it. Therefore, there is no need to talk about the person's culture, politics or religion at the first meeting.
3) Lost in Translation
You need to keep in mind is that most of these students will have an accent and is not accustomed to yours. So, sometimes you will find it difficult to understand each other. You might have to repeat yourself. Don't get annoyed and repeat yourself slowly and clearly. On the other hand, you might not understand the person you are talking to you and instead of just nodding your head vaguely, ask him/her to repeat themselves. There is no point of being awkward and self-conscious. You avoid a lot of misunderstanding that way.
Sometimes, you might also meet people from whom English is not their first language. They might speak broken English because a certain level of English proficiency is required for international students enrolling in American universities. But, they might not be familiar with terms, phrases, and slangs that are popular here so they might not the respond the way you expect them to when you use them. My advice would be to avoid them. And while conversing, they will take some time to respond. Be patient and polite.
4) Be a nice person.
Finally, I think this is applicable for being friends with any other person whether they are American or a foreigner. Be a good, decent human being who is polite and understanding. Basically, just don't be a jerk.