Five Tips to Remember When Helping College Students
Helping, not over-helping or hurting.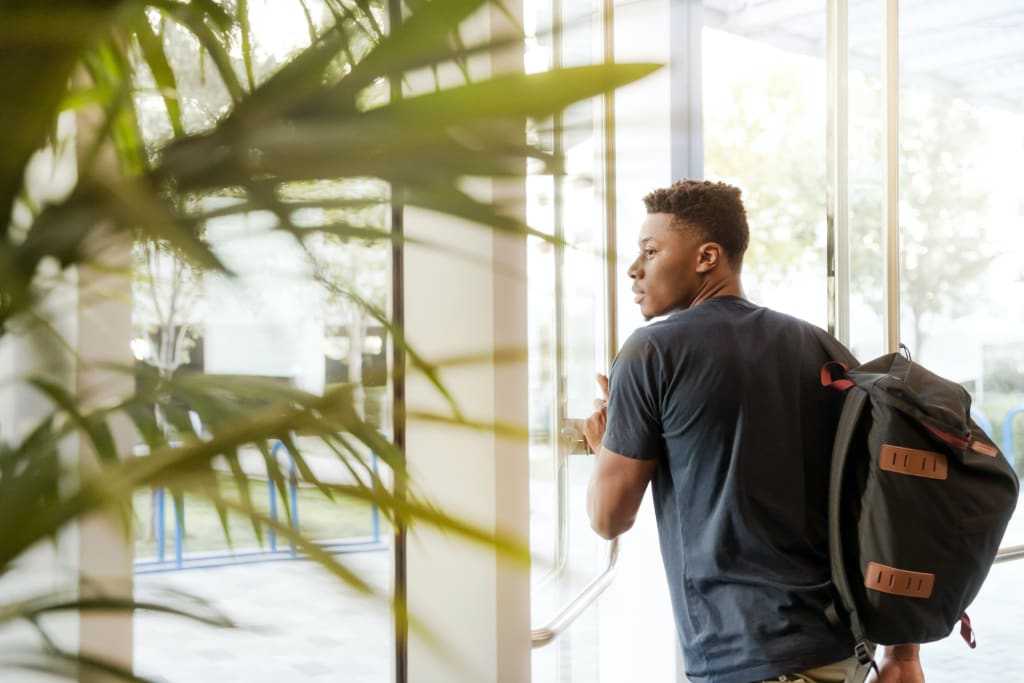 Photo by LinkedIn Sales Navigator
I have worked in student services for several years and there are a few tips that I would like to share if there is anyone out there who needs some help guiding the students that they see or work with. Also, you may have adult children who are just starting college and you are unsure how to help them. You may find this helpful. f
1. Do not try to do everything for them.
I repeat, do not do everything for them! Many new college students are very unsure about how to start the daunting steps of applying to college so time and time again I see well-meaning parents filling out their adult children's applications for them; this is called paternalism. I understand that college entrance can be confusing, frustrating, and overwhelming, however if a student is going to be successful, then they need to learn to do things themselves. Parents, it is alright for you to provide some basic direction and reassure your children that you are accessible for answering questions, or submitting your tax records for their financial aid. Please do not do too much for your child because this will only end up hurting and crippling them later down the road.
2. Encourage them to ask questions and take notes.
Higher education is built off of questions being answered in every discipline or subject known to man. I encourage students to ask lots of questions and to take notes when they are communicating with admissions counselors. Honestly, I am more than happy to answer any questions that are asked of me, but so often I have parents calling to gather general information for their children's college application. I tell the students that I work with that there are no stupid questions, so they should ask away! I would much rather a new student to ask me one hundred questions and end up being clear about how processes work, then to have a student who only asks me a few questions and then goes away confused and bewildered.
3. Encourage them to dream big, but also be realistic at the same time.
Many new students are extremely ambitious and quite idealistic in their thinking. If you have a friend or family member who has big ideas about what college will be like, or what a given career will be like, then please do not quash their hopes and dreams. On that same token, try to provide them some kind of exposure to successful professionals in the particular field that they wish to go into. For example, if your daughter wishes to go to law school, then encourage her to speak with several different types of lawyers to get a feel what it may be like to be one herself. Also, it is okay if your adult child goes into one major and then a year later decides to change their entire degree path. Simply put, they will figure it all out as they go and that is completely alright for them!
4. Encourage them to self-reflect.
So many people that I see come in to enroll in college have just not thought enough about who they really are as individuals. One time I had a new student who wanted to begin our phlebotomy certification program so I helped her to get into the classes that were required. She started the classes, but several weeks later she had to withdrawal from her classes because she said she simply could not stand the sight of blood after all. Had this student done a little bit more self-reflection and assessment of her skills and abilities, then just possibly she would have veered from starting these classes to begin with. Another thing that happens on a routine basis, is students start degrees simply because they think that they will be able to make a lot of money with the specific degree or career path. In my opinion, students need to complete degrees that will suit them as people. Life is too short to complete a degree that you are not excited about in the first place, only to go into a career that you end up hating, just because you wanted to make a fantastic salary.
5. Encourage them to do internships.
There is nothing better than getting hands on, practical experience in the field that you are considering going into. Employers love to see that you have working experience. Internships are a great way to get experience and find out more about your specific field. Many degrees require that you actually complete internships anyway, however you can seek out other internships simply for the experience and it will help give more weight to your résumés when you go job searching.
college
Husband. Father. Academic Advisor. Musician. Writer. Aspiring licensed mental health counselor.