College Girl Blog
How my first semester went ..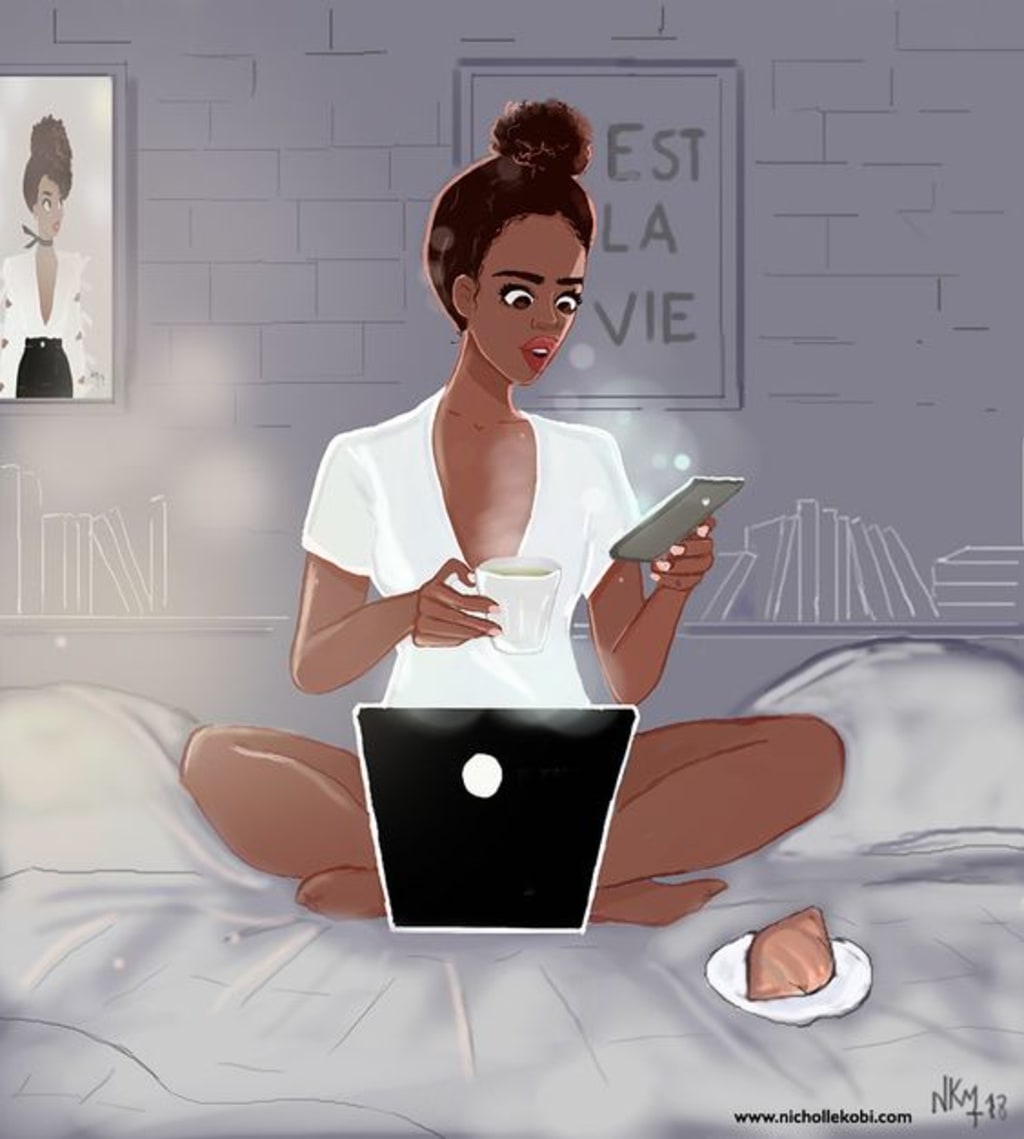 Excuse any grammar mistakes .. I am still learning
While away at college especially if you're a first generation and have taken a gap year (like me) college is tough your first year! Hell even your first semester can be challenging. Turning 20 when you're roomed with an 18 (now 19) year old who hasn't had the same freedoms as you can be challenging and I was actually blessed to have a roommate that I could communicate with and look at as a sister. Here's my first semester of college.
Like I had previously stated, I took a gap year off from school altogether I feel as though it hurt and helped me at the same time only because at the prime age of 18 I took on a full time, 40 hours a week, 10 shift job. Thank goodness it was a call center job because standing for 10 hours my knees would be done for, I stand and do my hair for 20 minutes and they lock right up. Okay not the point however, while I was there for almost a year I realized I didn't want this to be my life. I didn't want to work at a call center for the rest of my life and I still have my life ahead of me. I also realized that I don't want to work for anybody, being on somebodies payroll and going to work when they say to go and working on holidays wasn't really for me. During this gap year as well I bought a brand new 2019 car (named it La' Flash), now why would I buy a brand new car? I don't know I am still trying to find out my damn self. The reason why the gap year helped me was because I figured out my purpose and my purpose wasn't to be screamed at by a really rude woman because she ordered her shoes Christmas Eve and they won't be here until after the New Year!
While on the topic of bills outside of college, oh La Flash. So you can imagine how much the interest was for a 19 year old with no "car credit" and no adult with her. Okay okay stop judging me, I was young and dumb. You of course can get a job in college, which was totally the plan until I got there. Everybody has this idea of college and how it's supposed to be as if you just waltz in there your first semester of your first year after taking a gap year get a job and then have time to study and go to your classes and do homework and sleep. Of course the school work around your schedule but I couldn't even adjust to school I went to a party once and then that was it, I completely shut down. The bills started piling up, from a car note to phone bill to an After pay payment. 2 days after my 20th birthday when I was home my car got taken while I was home having cake and ice cream! I didn't cry because it was my responsibility and I failed to keep up with it and like a week before that my phone got turned off. I do not pity myself nor do I look for pity because I am a grown woman and at the time I didn't know what I was getting myself into but I do now and I promise it wont happen again.
While all my friends are on the deans list, here I am on a list, but a different kind of list! Academic probation, my first semester sucked so bad that I now am on academic probation and to make up for that next semester I have to take less credits, which sucks again because I am now a whole semester behind because I changed my major and this just puts me further behind! However it's okay because I strive to make next semester the best semester ever !
Okay folks if you actually read this far thank you, I want to leave you in closing, if you are a college student please do not be hard on yourself and if you are a parent of a college student please be nice and supportive, we are trying!
Peace and love to all