Best College Movies of All Time
Missing the best four years of your life, or want to know how it'll be before you arrive? The best college movies of all time bring the parties, classes, and nostalgia to your screen.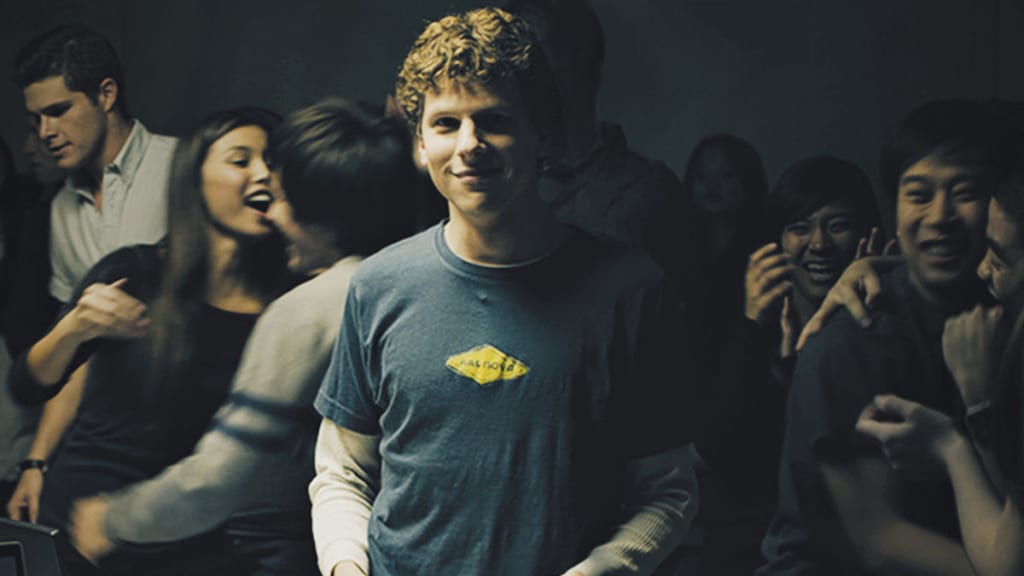 College is a lot like Vegas, what happens there stays there. Despite this fact, there are a plethora of movies dedicated to the world of the university, wherein characters will have some of the most insane experiences, or other times a dramatic, life changing event. No matter the case, these movies often use a powerful lesson at their core to hinge on a particular message about college life in general.
No matter the case, these best college movies of all time never fail to make us laugh and cry, filling our hearts with nostalgia, and our minds with some hazy memories from that wonderful period in our lives. College movies don't just challenge our modern view of higher education, they also give us literal portals into a world that is highly closed off from the outside world.
One of Reese Witherspoon's breakout roles was actually in one of the best college movies of all time, Legally Blonde. She plays a swanky, young college girl named Elle Woods, who doesn't have a single worry in the world, except when the man of her dreams suddenly dumps her.
To win his heart and name back, Elle enrolls into Harvard and actually gets in. What takes place after is for you to find out, but trust me it's not only a riot, it's arguably Witherspoon's most iconic role.
A very exciting sequel to an already exceptional original film, 22 Jump Street proved to be an epic remake that brought amazing characters and an even more amazing plot to the big screen.
Recalling Jenko and Smith to a new case, the movie brings the pair to college and has them facing off against a powerful ring of individuals selling a new drug called "WHY-PHY." 22 Jump Street is one of the best college movies of all time, because it's not only funny, it's highly addictive.
The Skulls is one of those little known cult classics that brings an added feel of darkness to its edginess. Unlike most of the other titles from this list of the best college movies of all time, this one proves to be the most intense and mind blowing.
As a proven athlete in crew and a skilled academic aiming for law school, Luke McNamara gets pulled into a web of family secrets, dark fraternity rituals, and a few scattered dead bodies. It's an insane ride filled with a whole bunch of twists that will keep you on the edge of your seat.
A quintessential film in the best college movies of all time, Animal House forever brings viewers back to the glory days of old, when alcohol poured from the heavens and bad decisions were made on a day to day basis.
Two particularly nerdy freshmen, Larry and Kent, circulate the fraternity scene at their school and try to fit in wherever they feel best accepted. Of course, they only find this connectivity at the legendary — or, more infamous — Animal House, where the raunchiest of all fun occurs.
Employing an urban definition of the term 'old school,' this classic and hilarious journey of three friends and their quest of finding is one of the best college movies of all time.
Old School describes the elder generation and their return to the college lifestyle. Names like Will Farrell, Luke Wilson, and Vince Vaughn star in this exceptional college movie that will have you rolling on the floor in hilarity until the credits start rolling.
After filming himself having sexual intercourse with another woman, Josh accidentally sends the tape to his girlfriend and must race to stop the possible end of his relationship before it's too late.
A hilarious joy ride of epic proportions, Road Trip does not relent at a single turn, and makes itself known as one of the best college movies of all time simply for its ingenuity and comical characters.
It may not have the best of ratings, nor an all-star cast like most off this list of the best college movies of all time, but Accepted still proves to be among a class all on its own.
After being rejected to the college of his dreams, Bartleby Gaines decides he's going to do something no one else would ever possibly believe or dare to do: open his own university. Hilariously fun, and a powerful examination of modern education, Accepted is a definitive must see.
Though not explicitly detailing college in all of its many forms, Pitch Perfect still proves to be one of the best college movies of all time simply for revealing some important concepts and ideas shared between a myriad of different students.
Pitch Perfect asks the question: who really benefits in higher education? Beca, played by Ana Kendrick, tries her hardest not to fall into one steady clique, yet that's exactly what happens. So, she decides to flip the script.
Released in 1967 and starring the late Dustin Hoffman, The Graduate is one of those superbly interesting tales surrounding a recent college grad as he traverses into a sexual relationship with Mrs. Robinson, a friend of his parent's, and soon falls in love with her daughter, Elaine. It's an expert portrayal of the graduation freak out.
Wildly hilarious, while also extremely thought provoking, this movie is easily one of the best college movies of all time and will remain a classic for years to come.
Good Will Hunting will remain a staple in the college genre, making a name for itself with comical and witty lines, in addition to showcasing some of the most brilliant performances, as seen by both Matt Damon and Robin Williams.
As far as best college movies of all time go, Good Will Hunting is a powerhouse hit that tells the story of a Boston born math whizz working at MIT as a janitor, only to become one of the brightest individuals in the school. It's probably the most heartwarming movie of all on this list.
In a world now run by social media and online communities, The Social Network easily made itself a top contender in the best college movies of all time, because it deals with the most modern of all tropes of the university: internet social networking.
Mark Zuckerberg's creation of Facebook at Harvard and the events that proceeded it are captured as never before in this spellbinding and captivating tale about friendship, internet connectivity, and the contemporary college mentality.
movie review