10 Gifts for Your New STEM Grad
The best gifts for your new STEM grad will leave them engaged and inspired by science and technology.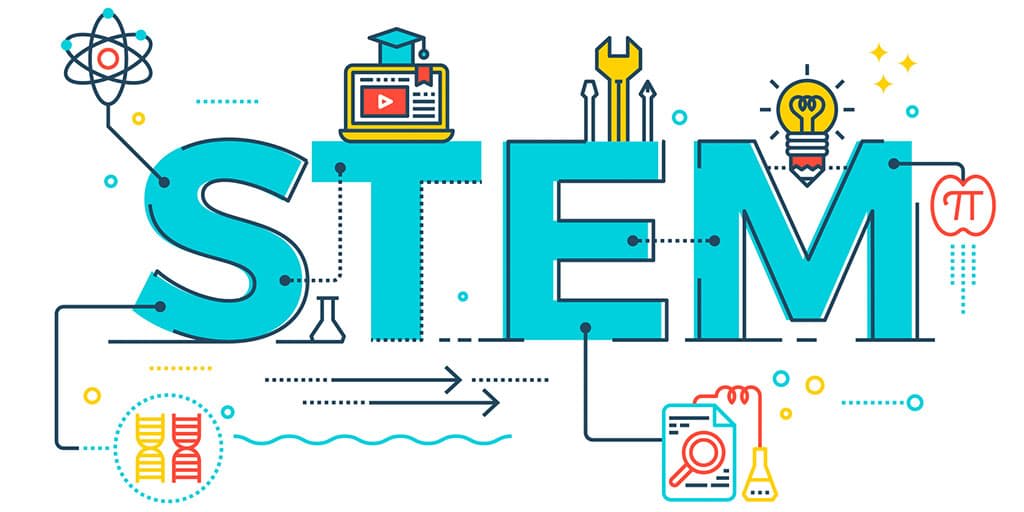 Photo via Global Digital Citizen Foundation
An education in STEM (science, technology, engineering, and math) is one of the most challenging degrees to obtain. Over the last decade, the popularity in these courses have increased, becoming more common for both men and women. Through all levels of education, STEM is among the most respected areas of study.
If you have ever studied these courses, then you are aware of how much time and dedication it takes to pass a class, let alone earn a degree. Although STEM students completed an entire program and now have a degree to show for it, they still deserve a little more. STEM gifts should be the first thing on your mind to congratulate your grad. Get the best gifts for your new STEM grad and leave them inspired to discover more.
Gift ideas are often hard to come by, but with Schrodinger's Cat Mug Set, they make it easy. Sure, mugs are great, but these mugs are specially made to reveal a cat inside the mug when you pour hot water into it, paralleling an experiment.
This gift will have your STEM grad reminiscing about the times in their science classes and can be used every morning while they sip on their coffee before their new job. Not only is it clever, but it constitutes as one of the most perfect gifts for the techie in your life.
One of the reasons why STEM is such an interesting field of study, is because of the experiments that they run and the tools that they use. A great way to show your appreciation for your new STEM grad is to get them a gift that will remind them of their studies, but in a casual way.
The Night Vision Monocular can even be considered as one of the best STEM toys because it puts the user in control of everything around them. With infrared illumination, you are able to see everything around you in the dark while others cannot. They can use it while they are camping, in a dark computer science room or just about anywhere.
Chemistry is one of the top degrees within STEM, and arguably the most challenging. STEM students study everything from measurements to mathematics to the types of concoctions, serums and mixtures that they will be using, which is why these STEM toys serve as an ideal gift to keep your recent graduate engaged and interested.
When you think about it, chemistry is a lot like making a cocktail, which is why this Chemist's Cocktail Kit is a perfect gift for your new STEM grad. The next time they are hosting a party, your STEM grad can whip these drinks up and show you how to avoid stress during the holidays. Just by cooking up a tasty cocktail and showing off their chemistry skills, you'll be glad you picked this one out. With test tubes and flasks as bottles, it will bring them back to the good old days where flasks and tubes was their world.
This is one of those gift ideas for the grad that never stopped reading, The Art of Tinkering encapsulates the mind of a recent STEM grad. It is both interesting and engaging, explaining the art of "tinkering" in which people take things apart. The basic premise of STEM is just that.
In order to know the functions of a phenomenon, one must know how to take it apart. This book explores tools, materials and wild art that is packed into science and technology. It is a great gift to get your new STEM grad because it will inspire them to go on with their lives and continue to explore and discover. The best gifts for your new STEM grad are those that leave them learning more and keeping them engaged.
STEM grads are individuals that find science and technology fascinating. The best presents to get them are ones that function due to dynamic technology, such as anything solar powered. Not only is it great for the environment, but it is a fascinating tool to use for everyday products.
These devices come in all shapes and sizes and can be used for smartphones, GPS, or tablet devices (items that you can be sure that your grad has). Science has not failed us, these are portable, so your grad can take anywhere from work, to an area of study and anywhere outdoors. They will probably be very busy studying all the time and need a portable charger to take everywhere with them.
Science and art go hand in hand. Although they are nowhere near among the same field of study, science and art can be used together for a simplified learning process and for a way to keep education interesting and engaging. It's also perfect when you need to think up some perfect gift ideas.
For your STEM grad that is pleased by visuals, this book would be ideal for them. It contains a large collection of beautiful figures produced through the 19th and 20th century, in the early days of research and neuroscience. The beauty of this book is showing the reader discoveries that were made thanks to techniques and the knowledge of mankind. If you know of someone that recently graduated high school and is off to their STEM journey, this would be a great gift for them as well.
If STEM grads have learned anything in their program, it's that tools are necessary for survival and discovery. One way to show your appreciation to their research is to get them a BioLite Portable Stove, because it is a STEM gift that you can use in any situation.
This portable stove is perfect for an outdoorsy person and who isn't afraid to get a little dirty. Coming in a small size, this stove will burn almost anything: twigs, dry grass, bark, pinecones, and will boil water in less than five minutes. Need this gift guide to convince you even more? It uses the heat from the cooking fire to power an internal fan and comes with a USB charger for any of your devices.
If you have a STEM student who is still in high school or on the cusp of STEM education, start them off by getting them a monocular microscope. It is basic enough for beginners to learn easily, but has all of the functions of an advanced microscope.
With an upper and lower LED light source, you are able to zoom in on the smallest of items and experiments. It also has a 360 degree rotation, which makes it easy for sharing and is portable. Take it with you on field trips, or toss it in your backpack to take to class. Either way, your STEM student will benefit from this microscope because they will be learning from an early age.
Brain matter is common knowledge when it comes to those who graduate in STEM, so why not get them some coasters that remind them of it. These brain specimen coasters are a great gift because they are a necessity in all households.
If you're buying for a recent STEM major versus a liberal arts major, then they are likely moving out of their dorms, into a new place, and graduating from their student lifestyle. Coasters are a very ideal graduation gift as well as housewarming gift. It is a perfect blend between the two! It will be a conversation starter for the next time a friend comes over and uses one of their brain coasters.
Now that your STEM grad is finished with school, they will have time to cook for themselves. After years of studying the periodic table, STEM students can finally put it to use without applying it to any tests.
The Chemist's' Spice Rack comes with a set of 14 chemistry lab themed spice containers. It is a great gift for any scientist in your life. It will lead them to explore the chemistry behind cooking and perhaps give them the incentive to cook homemade meals. The next time they host a dinner party, their guests will be impressed by their knowledge of the periodic table as well as their cooking skills.
STEM students dedicated an entire portion of their lives to research and findings in science and technology. The best gifts for your new STEM grad are just a small way to show them you support every venture they commit themselves to. All of their dedication and sacrifice is sure to be well worth it in the end.
list
About the author
Mother of two, educator of many. Teaches middle-school biology and chemistry. Always interested in exploring the unknown.
Reader insights
Be the first to share your insights about this piece.
Add your insights