The Bug Haters Club
Rules to live by for a (mostly) pest-proof life.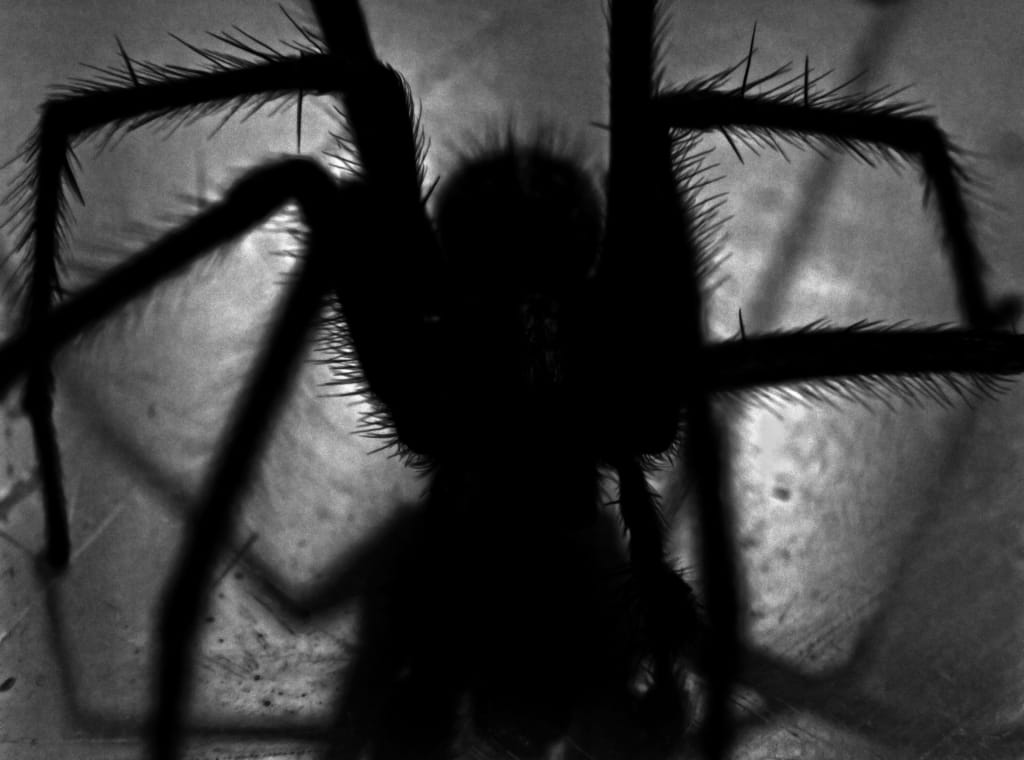 Be afraid.
I love the outdoors. It's one of the sweetest parts of living in Canada. I *also* hate bugs. Even as a small child, I knew I had to find a way to make these two coexist. And as I got older, I found others like me ~ AKA bug detesting, nature enthusiasts.
Another favorite pastime of mine is watching zombie movies; clearly, the GOAT being Zombieland. (And yes, Woody Harrelson is underrated.) So, inspired by Columbus' "zombie apocalypse survival rules," I created a set for my people.
Once I win the lottery, this is the membership site I'll start, and the below shall be our manifesto. Always evolving, this passion project is meant to serve as a tongue-in-cheek "how-to" for bug haters to live their best life.
(1) Where there's one, there's more. Come on now. Did you really think you managed to get the only fruit fly?
(2) Stay alert for ambush from above. Don't linger under trees. If you look up and see a branch, then consider yourself a sitting duck.
(3) Maintain your composure near water. A big ask indeed. It's second nature to scream and flail your arms when you spot a spider but try not to tip the canoe.
(4) Follow local news for current outbreaks. Super terrible ones make the top stories. However, they typically lump these information nuggets in with the weather segment.
(5) Drains are not what you think. Picture them for what they are ~ bug waterslides. And yes, air vents are travel tunnels too.
(6) Practice your reflexes. You must be faster at killing them than they are at getting away. Study Bruce Lee, ninjas, and Keanu Reeves in the Matrix.
(7) Beware of basements. Nothing good ever happens in humid, dark, low-traffic places. Especially in the wintertime, this is where they ALL go to chill out.
(8) Don't leave your car window down unattended. Not for a quick run-in to buy milk, not "just a crack" because it's hot outside. NEVER.
(9) Cats will have your back. As if you needed another reason to feline-up. Even in the dark, these warriors will spot bugs long before you do, and will hunt them relentlessly.
(10) Know your bites. Despite your best efforts, you will get bitten. Learn to distinguish between them so you can identify the threat level and appropriate treatment.
(11) Keep a weapon at arm's length. My favorite is the Bug-A-Salt which is a shotgun that sprays salt bullets from a safe distance. Greatest.invention.ever.
(12) Openly admit they're not all bad. Sure, but it's a very short list. Bees, butterflies, dragonflies, ladybugs, lightning bugs, and that's about it.
(13) Decorate with prevention in mind. Think outside the box. Beyond the must-have staples like citronella candles and those genius bug-zapping patio lights.
(14) Leave food out, and you're asking for trouble. Commit to a crumb-free lifestyle. Also, refrigerate when possible, and adopt a harsh-but-necessary no fruit basket policy.
(15) Double-down on quality repellent. This is not the time to pinch pennies or worry about how you smell. Industrial strength is your friend.
(16) Learn to decipher misinformation. No, they're not more afraid of you than you are of them. Well-meaning or not, don't believe the lies.
(17) Artificial plants are a win-win. Not your grandmother's fake flowers. They make them so real these days it's impossible to tell the difference… unless you're a bug.
(18) Never let your guard down. Is there truth to that popular myth that the average person swallows EIGHT spiders per year? When you relax, they pounce.
And there you have it, my friends. The struggle is real. Perhaps we should be extra grateful that zombie bugs aren't a thing… yet.
Now, this isn't intended to be an exhaustive list of best practices. Just your basic pro tips ~ and members would be expected to pony up fresh suggestions. Oh, and for the record, I plan on donating a generous portion of my earnings from this article to save the bees (see rule #12).
"If camping is so great, why are the bugs always trying to get in your house?" – Jim Gaffigan
Nature
A scrappy advertising guru from the Great White North.
Receive stories by Miss Charlotte in

your feed