Top Classic True Crime Books You Must Read
Forget murder mystery fiction! If you want real chills, you should check out these classic true crime books.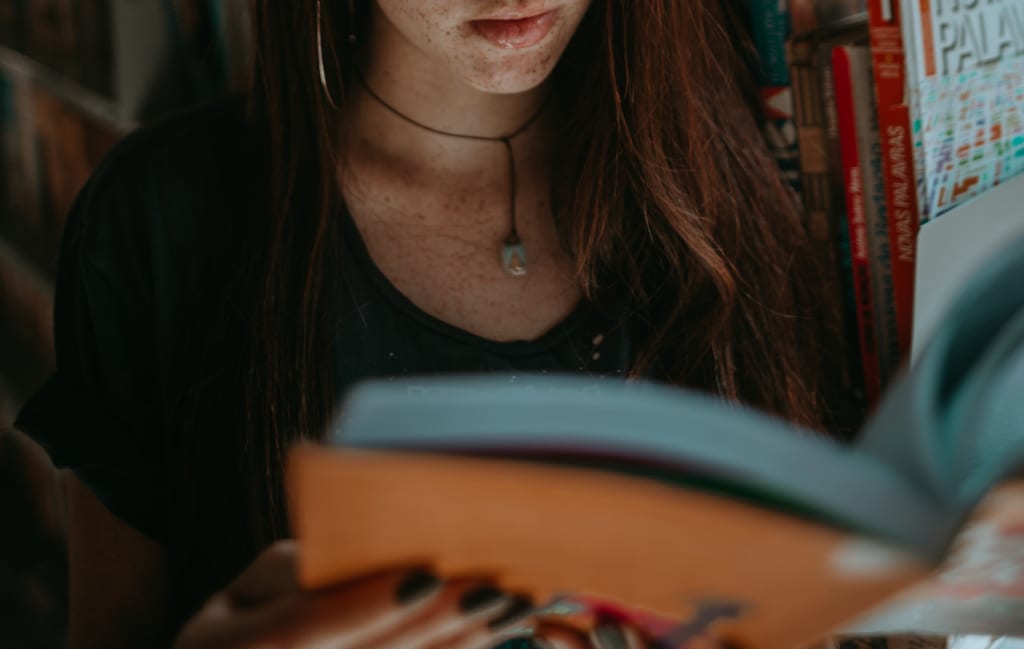 True crime will always be one of the most popular genres to involve real history. It's dramatic, morbid, extreme, and always manages to show sides of humanity that we don't always see. This genre also tends to be one of the scariest out there, simply because it's 100 percent real and actually has happened.
Over the years, there have been tons of excellent books focused on the real crimes of the most famous serial killers in history. If you love this genre as much as we do, you should check out this list of the best classic true crime books other lists tend to miss.
Without a doubt, one of the best classic true crime books still making waves today is In Cold Blood by Truman Capote. Capote's classic novel shows the inner workings of small town America when a vicious multi-murder happens to a beloved local family.
Based on the murders of the Clutter family in Holcomb, Kansas during the late 1950s, In Cold Blood remains one of the most emotionally jarring books in this genre. This book gives the world a glimpse at what life was like in a small town and recreates all the steps that caused the untimely deaths of the Clutters.
Helter Skelter is one of the newest novels to make it to the ranks of classic true crime books, and as the name suggests, it's all about one of the most famous mass murderers of all time: Charles Manson.
However, that alone isn't what makes this book unique. Plenty of books exist about the Manson murders. What makes this unique is that Vincent Bugliosi was one of the attorneys who worked on the case once it hit the courts.
Striking new details and an eyewitness account of what happened during the murder spree make this a must-read for any serious crime aficionado.
Everyone, at one point or another, has met a person that just didn't sit right with them. Sometimes, it's a random stranger on the street. Other times, it's a coworker who never really says anything that strange but just doesn't really seem quite normal.
For Ann Rule, her stint at a suicide hotline put her in contact with a serial killer who wasn't yet caught by police. That serial killer was Ted Bundy, and at one point, the notoriously charismatic killer even offered to walk her to her car because "there was a serial killer out there."
Like other classic true crime books, this one became a smash hit. Unlike other novels, though, this was one of the only ones where a potential victim discusses her time around a serial killer as she lived it.
Midnight in the Garden of Good and Evil was an instant hit when it was first published back in 1994. Now, over 20 years later, it's considered to be one of the best classic true crime books of its kind.
This surreal-yet-real story happens in Savannah, Georgia, and lays bare the seedy underbelly of the Deep South's socialite scene. When shots rang out in a stately mansion, suspects come out from every single corner of local society.
It's a page-turning thriller that makes you wonder what really goes on in the upper class, and that's what makes it an amazing book about crime in the 80s.
The Zodiac Killer is one of the only a handful of serial killers who have never been caught. Zodiac is one of only a couple of classic true crime books to take a stab at figuring out who he is (or was), and why he killed his victims.
Robert Greysmith, the author of the book, was a reporter back when the first couple of killings happened in 1969. His accounts will bring back all the intensity, fear, and turmoil that came with hunting down one of the most elusive killers of all time.
Greysmith's book also revealed hundreds of facts that the public didn't know prior to the book's publishing. Armchair detectives might want to give his a read-through, if only to see if they can solve the case itself.
Devil in the White City is one of those rare classic true crime books that doesn't get the accolades it deserves. In many ways, this book reads like a steampunk murder mystery because of the time that it took place in—and that's partly why people still love to read it.
Erik Larson's book takes the tale of the 1893 World's Fair and discusses how a serial killer used the fair to lure victims to his house of horrors. That killer? H.H. Holmes himself.
This New York Times bestseller remains one of the most popular classic true crime novels on Amazon, despite it being published first in 1973. This author was a young cop when the story happened, and yes, it's autobiographical.
Two young police officers, two convicts, and executions that happen in an open field bind the them together forever. It's a tale you'll never forget and would never wish on your worst enemy.
Columbine. Even the name itself gives rise to thoughts of one of the most devastating school shootings of the 90s—and often is recognized as the first of many mass murders to happen in America's schools. It was the school shooting that shocked America and left people asking "WHY?"
Columbine is one of the newest classic true crime books to cover something outside of serial killers. It's moving, terrifying, and all the more relevant when we're talking about possible gun control solutions in today's world.
book reviews
Ossiana Tepfenhart is a writer based out of New Jersey. This is her work account. She loves gifts and tips, so if you like something, tip her!
Receive stories by Ossiana Tepfenhart in

your feed