The Yellow of Bolzano
Missing or murder?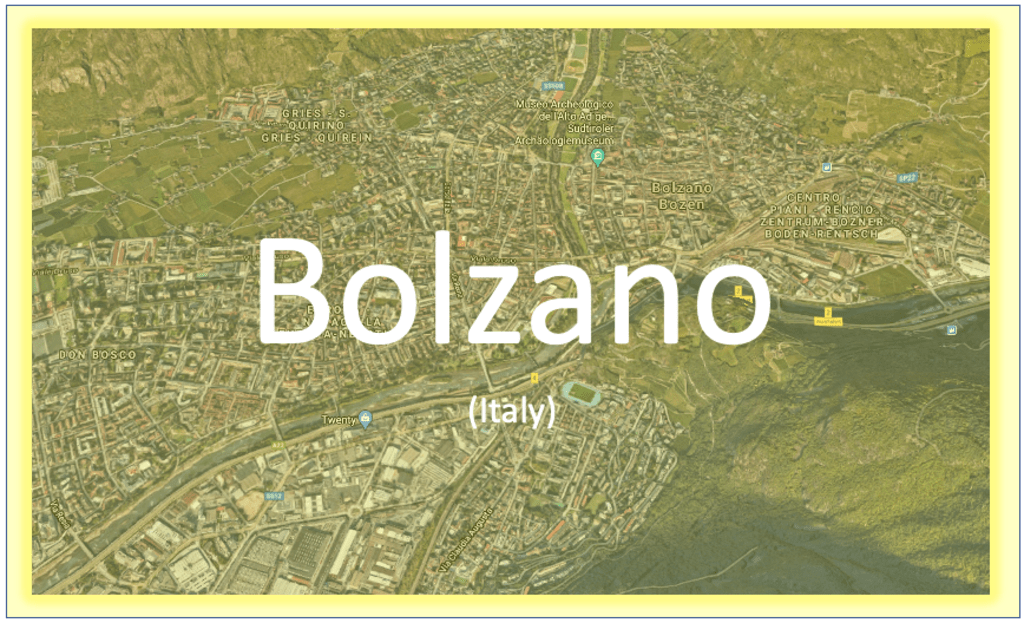 Image by author
On January 5th, 2021, Benno Neumair reported his parents missing from the house they shared on the edge of Bolzano, Italy. Bolzano is in the Alto-Adige region or Italy—northwest of Venice, in the alps, near Liechtenstein. It's an area where the locals speak German rather than Italian. In fact, when I was at a language school in Bologna, learning Italian, one of the other students at the school was a man from Bolzano. That's right—he was in his mid-twenties, grew up IN ITALY, and was learning Italian.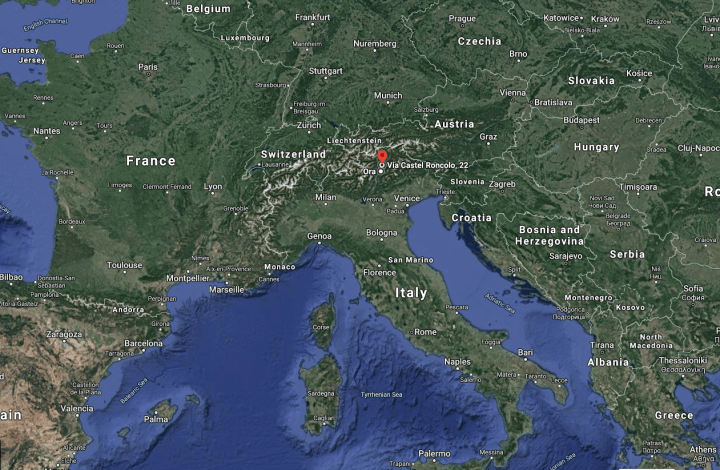 This case is what the Italians call Un Giallo—a yellow. Why yellow? In the late 1920s, Italian publisher Mondadori was looking for a way to distinguish their line of mystery/crime books at bookstores and newsstands. They decided to make the covers of these books yellow. Their brightly covered books became so popular, that now, in Italy the whole mystery genre is referred to as Il Giallo. Even real-life mysteries are referred to in this way. The mystery in question here is called Il Giallo di Bolzano.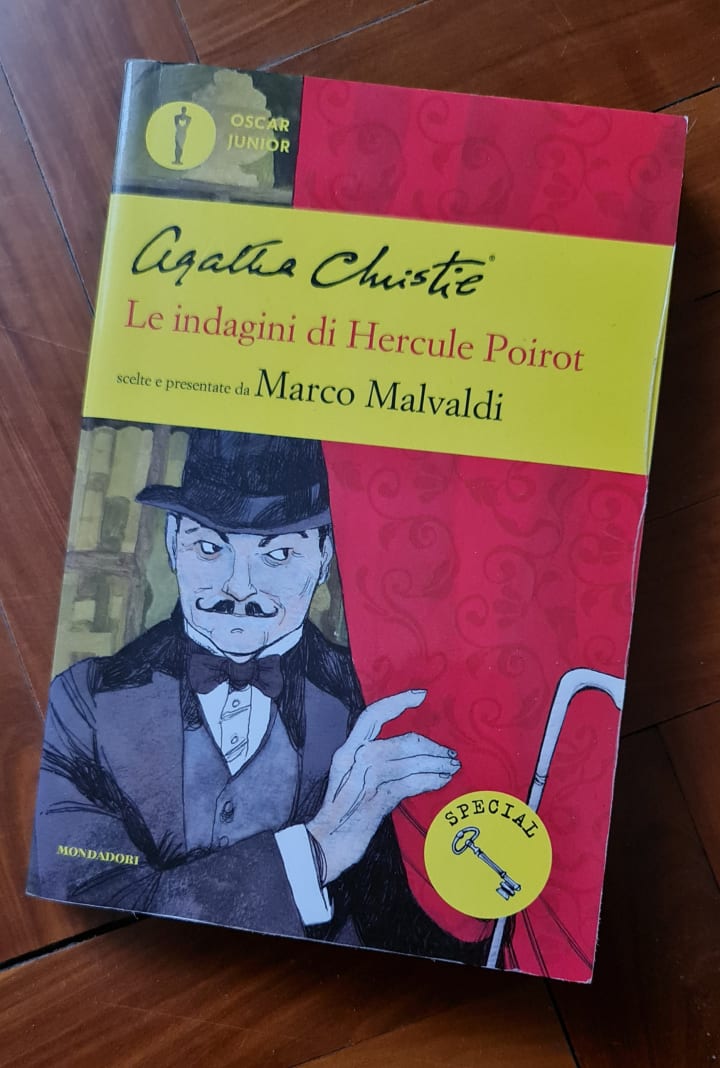 Benno's parents—who have neither been found alive or dead as of this writing, are (or were) Laura Perselli, 68, and Peter Neumair, 63. According to their son, who is 30 years old, he saw them last on the evening of January 4.
Benno is a fitness enthusiast, instructor—via his YouTube channel—and studied physical fitness at the University of Innsbruck. He was also a substitute teacher in a local (Bolzano) middle school for mathematics and biology. He had no specific training in these subjects, but the rules for such things are a little looser in the German-speaking schools, as teachers who speak German are harder to find. He recently had some problems at work: He was written up for threatening another teacher in front of their class, and several teachers asked for him to be removed from the school.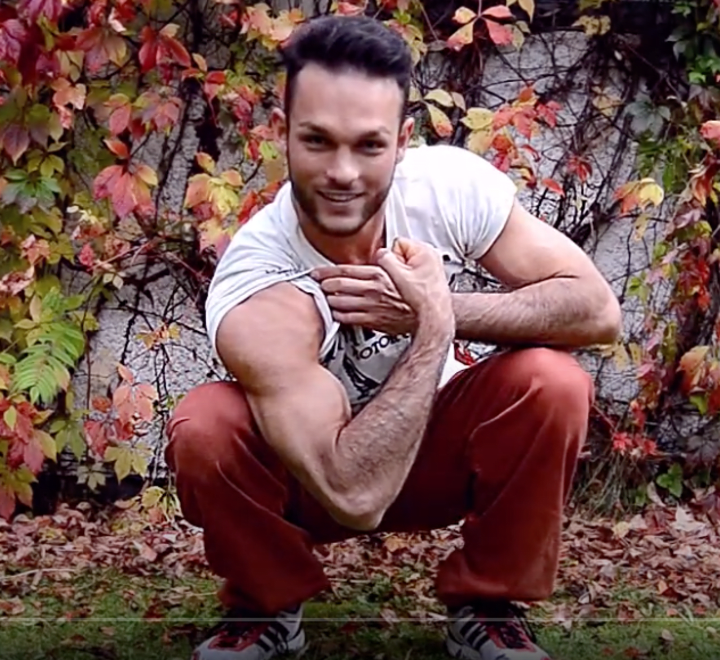 Benno had moved back into his parents' apartment after attending a detox program for anabolic substance abuse. It was not the first time he had had trouble like this. He had also dropped out of his university program and his father, Peter, was asking him to repay the university expenses that he had given his son. This angered Benno, and neighbors reported having heard many arguments coming from the apartment.
Laura and Peter owned two apartments which they rented out—those rental fees supplemented their pensions from being teachers themselves. The three of them lived in a second-floor apartment they rented from someone else. The apartment on the ground floor was available, and Benno's parents encouraged him to rent that on his own. But he refused, preferring to stay in the same apartment as his parents.
The last time Benno Neumair saw his parents, according to the statement he gave the Carabinieri, was the evening of January 4, 2021. The Carabinieri are the Italy's National Police and fall under the authority of the Minister of Defense. There is also the State Police, which have overlapping duties with the Carabinieri—this is Italy, and efficiency isn't the first priority. In fact, the two services each have their own, separate emergency numbers 112 for the Carabinieri and 113 for the State Police. Benno went to the Carabinieri the afternoon of January 5 after talking with his sister, Madè. Madè is a medical student studying in Munich. She tried calling her parents the previous evening and again that morning, but they did not answer either time. In Italy, it is not uncommon for adult children to be in touch with their parents multiple times per day—so to go that long without a response (a lot of times contact is made via the messaging app WhatsApp) is unusual. According to Benno, he wasn't so concerned but his sister asked him to report them to the police as missing.
Around this same time, there was also an avalanche that crushed part of a hotel and restaurant very close by. While both were closed due to COVID restrictions, there was some thought that maybe Laura and Peter were somehow killed by the falling rocks and mud.
Timeline
According to witnesses, Peter came home around 17.00 (5:00PM) on the afternoon of January 4. Laura arrived home around 18.30, after leaving the house of her mother, who had just been released from the hospital.
According to Benno, he talked a bit with his father when he came home. His father then went out again. Benno then talked with his mother, when she got home. Then, according to Benno, he went out to do some exercise in before going to his new girlfriend's house, where he was to have dinner.
Upon arriving home just before 21.00, Benno said he showered and took the family car to his girlfriend's house. A nearby traffic camera spots his car at just after 21.00 near a bridge close to his house—on the route to his girlfriend's place.
At 21.57, another traffic camera picks up the car exiting a tunnel about half-way to his girlfriend's apartment—near the town of Laives—and he arrives at her place just after 22.00.
Martina, Benno's girlfriend, said they hugged when he arrived and that he seemed normal—nothing out of the ordinary, except that he was late. According to her, Benno said he hadn't been able to shower at home, and she offered him the use of her shower while she prepared dinner. Benno came out of the bathroom with fresh clothes on and they ate the meal Martina had prepared.
Noticing the clothes he arrived in (three t-shirts, a sweatshirt, pants and socks) on the floor of the bathroom, Martina offered to toss them in the laundry basket to wash. (She later told police that they didn't seem very dirty and had no blood on them that she could see. She washed them and put them in her closet to give back to Benno the next time he was over.)
Around 05.00 on the morning of January 5, Benno left Martina's place and went back home—arriving around 05.30. At that point, he said that he noticed the door to his parent's bedroom was closed and that he assumed they were still sleeping. He said he had breakfast and then took his grandmother's dog—who they were caring for while she was in the hospital—for a walk in a park about 10 minutes from the house by car.
He returned with the dog, prepared for and then left for work.
He went to the office of the Carabinieri later that day, after talking to his sister, Madè.
The Search
Police, Fire Department and Mountain Rescue teams, with cadaver-dogs, searched all the places Laura and Peter were known to hike and skate as well as the area destroyed by the landslide. All searches turned up nothing. They also looked for any suspicious signs on the many bridges over the Adige river that might point to suicide. A few drops of blood were found on one bridge just past the tunnel exit where Benno's car was seen on traffic-cam.
Ris di Parma (Reparto Investigazioni Scientifiche: the Italian version of the FBI folks direct from Quantico) teams searched the house and designated it a possible crime scene. Divers spent days searching the river with sophisticated sounding devices but so far have found nothing.
On January 19, Benno was brought into Carabinieri headquarters for questioning, and then released. Then, on January 29, he was arrested on suspicion of murdering his parents and hiding their bodies. Benno now sits in the jail in Bolzano, which, fittingly, is on Via Dante.
Martina has also been questioned and is suspected to have helped Benno in some way. To date, she remains free.
Oddities
Several odd aspects of this case led the authorities to arrest Benno Neumair for the murder of his parents:
Benno had never driven to his girlfriend's place before. He had wrecked one of the family cars at some point and his father said he was not allowed to drive the one they currently had.
By car, it's a 20-minute drive, tops, at that time of the evening to his girlfriend's apartment, yet it took Benno an hour. He says he stopped to smoke some hash at a small lake along the way to her apartment.
Benno took a shower before leaving for his girlfriend's place and then again, immediately upon arriving there—maybe to rid himself of the smell of the hash he had just smoked. Yet Martina didn't mention smelling smoke on him when they hugged on his arrival—she said there was nothing unusual about him, except that he was late.
Martina didn't say why Benno was late—and apparently Benno didn't explain arriving at her place one hour late.
The mobile phone network loses the signal of Laura's, Peter's and Benno's phone at 21.30—Benno's reconnects to the network at 21.57, when he exits the tunnel on the way to Martina's house.
Benno left Martina's place at 05.00—that seems early even if dinner was just part of a booty-call, especially given they didn't eat dinner until after 10:00PM the previous evening.
Benno fixes breakfast at 05.30 and takes the dog for a walk, thinking his parents are still asleep because he sees their bedroom door is still closed. It's still very dark at that time of the morning in the mountains and the dog is old and has vision problems—so it seems an odd time to walk an old dog.
Laura and Peter own a cabin in the mountains about 20 minutes by car from their house. It seems odd that Benno didn't check to see if his parents were there before making a missing-persons report with the police.
Benno has done several interviews for various TV news programs. Whenever he is asked about the timeline, he always seems detached—like he in mentally reading a script. His tone is casual. There is no sense of urgency, no surprise, no shock, no emotion in any of the interviews. I really key in on the tone of voice here—I'm just learning Italian and sometimes "tone" is all I'm understanding when someone says something on TV.
Also, the tone of his girlfriend is very casual—like she is giving a description that she has rehearsed.
After reporting his parents missing, Benno bought a bottle of hydrogen peroxide—asking the store clerk if it would wipe out blood stains. He then cleaned the inside of the car and used the peroxide on a spot on the passenger side of the exterior of the family car.
He and a woman (not Martina) were then stopped by police as they were in line at a carwash. Police later found blood on the passenger side of the car, where they also found traces of hydrogen peroxide. Benno claims the blood is his, from the cut on his finger he got while using his bike. We are awaiting the lab results on that blood.
Lab results for the blood found on the bridge show it is the blood of Peter Neumair.
My 2¢
The facts of this case did not come all at once like they are presented in this article. What hit me first was his tone—the detachment and lack of concern.
Then, to me it seemed weird to return home at 5:30AM to walk the dog. It's as if he knew his parents weren't around to walk it and he didn't want to come home to a house he needed to clean up.
But what really hit me was the information about the cell phones. For all three to go off at the same time seems to be an impossible coincidence, unless all three phones are in the same place. That his phone reconnects to the network at the moment his car emerges from the tunnel on the way to his girlfriend's place suggests to me that:
The bodies of Laura and Peter (along with their phones) were in the car with Benno when he entered the tunnel at about 21.30 that evening.
Benno stopped in the tunnel—in a safety turnoff area—where he somehow managed to hide the bodies.
Benno finished his work in the tunnel and exited 27 minutes later, his phone reconnecting to the network and the traffic-cam recording his car.
Benno then drove to the bridge, where the blood was found, and threw something or things over into the river. He either had blood on his hand or glove that ended up on the bridge.
He then drove to his girlfriend's apartment.
Laura and Peter's phones never reconnected with the network because they are still in the tunnel.
The investigation is still going on, but I will post articles updating the story as we learn more.
Thanks for reading!