The Unsolved Murder Of The UK's Richest Criminal.
The story of the rise and fall of John "Goldfinger" Palmer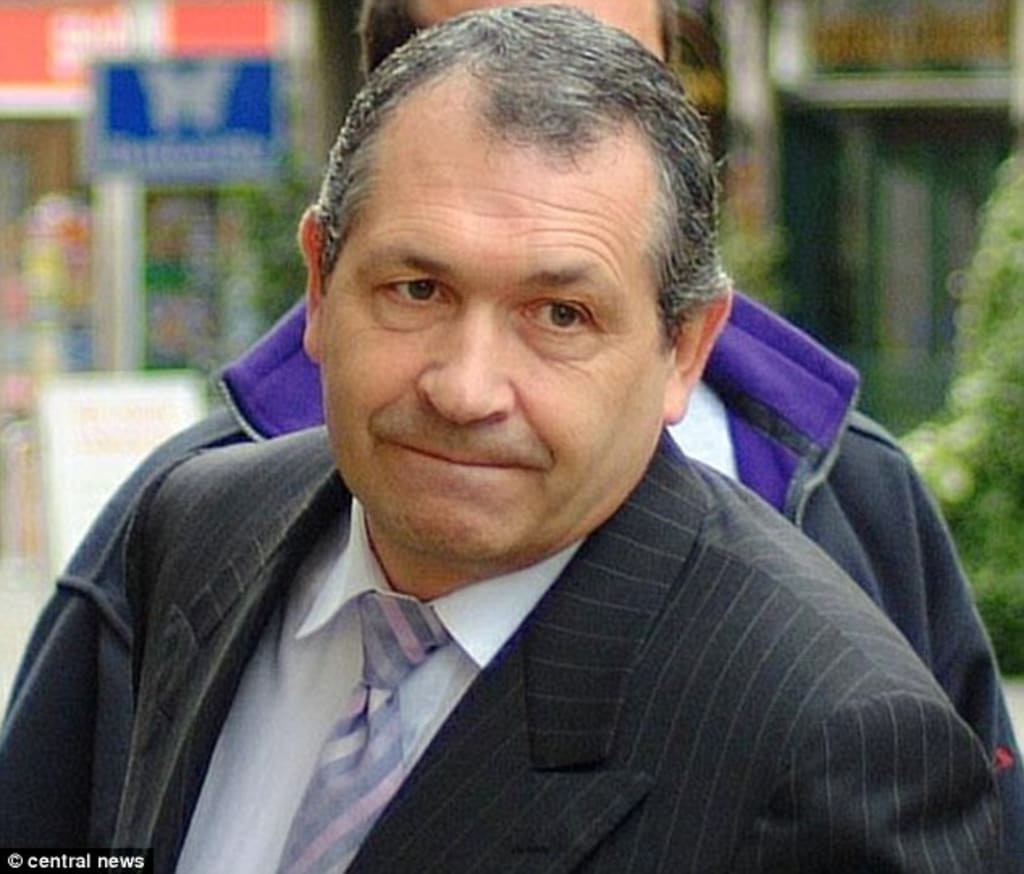 For a more in depth breakdown:
John Edward Palmer was born in September 1950 as one of seven siblings in Warwickshire. He left school aged 15 and join his older brother Malcom, in the roof tiling business and also started selling Paraffin AKA Kerosine out the back of a lorry. In 1975 he married a woman called Marnie J. A Ryan in Bristol. After he married, he ran a gold and jewellery dealing company in Bedminster, Bristol with 2 business partners called Garth Victor Chappel and Terrence Edward James Patch. In 1980 John Palmer and Garth Chappel were arrested in 1980 when they worked together selling furniture. They were both charged with obtaining credit on furniture by providing false references, with John Palmer receiving a 6-month suspended prison sentence.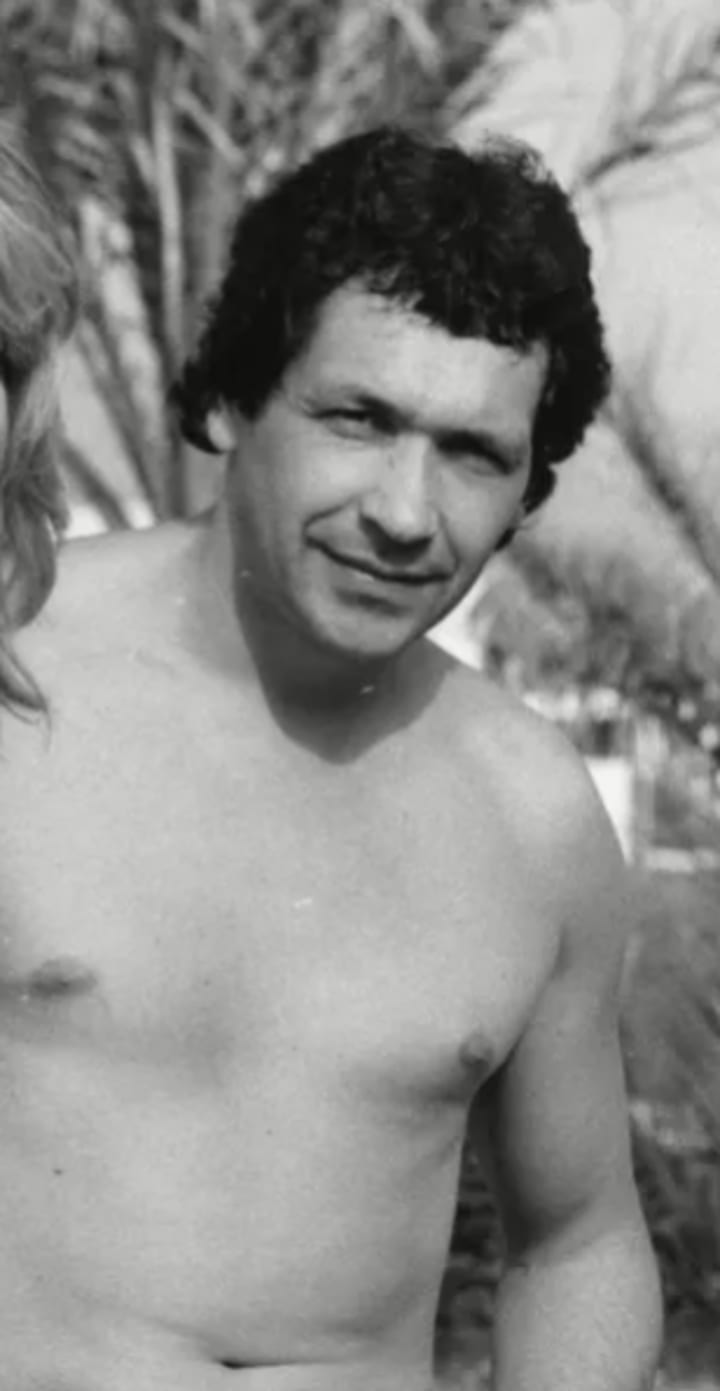 On November 26th at around 6:40AM six robbers broke into the Heathrow International Trading Estate in London and got into the Brink's-Mat warehouse unit 7. They gained entry to the warehouse from security guard Anthony Black who was in on the robbery. Once inside, they threw petrol over the staff and threatened them with a lit match if they did not reveal the combination numbers to the vault. Initially, the robbers thought they were going to steal £3.2 million in cash but they found three long tons (3000 kg) of gold bullion and stole £26 million which in today's rates closer to £100 million worth of gold, diamonds and cash.
Only two days after the robbery, a couple saw a white-hot crucible operating in a garden hut at a neighbour's property near Bath in Somerset. They immediately informed the police. They arrived and were shown the but they said it was just beyond their jurisdiction and stated that they would pass the information on to the police responsible for that area. The couple were never asked to give a statement to police or give evidence in court. No explanation has been given for the police's failure to follow up immediately on the tip.
14 months after the initial tip-off the property was raided and the furnace was found. During the raids, one of the suspects refused to reveal what they had been melting that morning. It was revealed that the company had been processing millions of pounds worth of gold but claimed it was legitimately purchased. However, the company's books stated that they were selling the melted gold for virtually the same price they'd supposedly purchased it for which indicated the records were false. It was also found that the company hade evaded tax and were ordered to pay £80,000.
John Palmer was the property occupier and a local jeweller and bullion dealer. He evaded arrest at the time when he had fled to Tenerife with his family only days before his company had been raided and the directors arrested. When his family returned to England, he remained in Tenerife whilst he sold his remaining assets back home and set up a timeshare business at Island Village, near Playa de las Americas. He attempted to move to Brazil but after Spain signed an extradition treaty with the UK he was arrested and refused entry as he was attempting to travel with an expired passport. He was deported and forced to face trial. Despite admitting to melting down the stolen gold in his garden, he was acquitted in trial after claiming he had no idea it was gold from the robbery. Due to his connection with robbery, he was given the nickname "Goldfinger."
One of the robbers, Brian Robinson, was caught after the security guard Anthony Black, his brother-in-law, passed his name to investigating officers when they found the family connection. Anthony confessed to aiding and abetting the robbers, providing them with a key to the main door and giving them details of security measures. In 1985 Chappell and Patch of Scadlynn Ltd were arrested for their involvement in melting down £26 million worth of gold from the robbery to try and pass it off as legitimate. Two days after two of the armed robbers Brian Robinson and Micky McAvoy were jailed. Victor Chappel then withdrew £348,000 from the company's accounts. During their trial close to £1 million was withdrawn. Victor Chappel was sentenced to 10 years in prison.
Micky McAvoy trusted parts of his share to associates Brian Perry and George Francis. Brian Perry recruited Kenneth Noye, who was an expert in his field to dispose of the gold. He melted down the bullion and recast it for sale, mixing in copper coins to disguise the source. However, the sudden movement of large amounts of money through a Bristol bank seemed suspicious to the Bank of England who informed the police. Kenneth Noye was placed under surveillance which DC John Fordham was placed as an undercover with his partner. After gaining access to the property in December 1985, the two officers were spotted by Noye's two rottweilers who started to bark loudly and jump at them. DC John Fordham got a nod from his partner to signal to pull back but he decided to stay and wait it out. After hearing shouts of a male, his partner turned around to see John on the floor unconscious and Kenneth Noye brandishing a knife. He had stabbed him around 10 times. Kenneth was acquitted of murder in 1986 under the grounds of self-defence and when a senior officer was found to have given false information in court suggesting that Kenneth Noye was a police informant or had been in the past. In reality, Kenneth Noye knew some officers in the met police who were corrupt and had done favours for him in the past when Noye would give names of rival criminals to erase his competitors.
In 2001, John Palmer had to defend himself after firing his legal team in one of the longest fraud trials in British legal history. He was found guilty of "masterminding the largest timeshare fraud on record" and he was jailed for 8 years. It is reported that he swindled 20,000 people out of £30 million but attempts by the crown to confiscate his profit were later stopped in a court hearing. John Palmer served half his 8-year sentence. At the time of his conviction, he was estimated at £300 million but was declared bankrupt in 2005 with debts of £3.9 million.
He was arrested again in 2007 on charges including fraud. Apparently, he was able to continue his criminal activities during his time spent in prison. In 2009, after two years without charge in a high security Spanish jail, he was released on bail but was required to report to court authorities every two weeks. In 2015, it was alleged by The Times from leaved operation Tiberius files, that John Palmer had been protected from arrest and investigation by a clique of high-ranking corrupt met police officers. It was reported that John Palmer's associates were reportedly once detained in possession of a silenced Uzi submachine gun and 380 rounds of ammunition.
On June 24th 2015, at the age of 64, in his gated home of South Weald near Brentwood, Essex John Palmer was burning rubbish on the edge of his grounds. Someone leaped over the fence and shot him six times with a .32 silenced revolver. Initially police thought he died from natural causes or a heart attack. It was revealed he had ben shot six times in post-mortem as he had undergone open-heart surgery for which some of the gunshot wounds were mistaken for six days after his death. By that point, any forensic evidence from the scene was either gone or severely damaged. It was later revealed that at the time of his death, John Palmer faced charges in Spain for fraud, firearm possession and money laundering. It was only after his death that it was revealed that in addition to his criminal activities, he has opened up the first Russian timeshare company in the 1990s.
A BBC documentary revealed that since 1999, police had run an intelligence operation on John Palmer from the RAF Spadeadam base in Cumbria. He was under electronic surveillance by a secret police intelligence unit for 16 years until he was murdered in 2015. It was revealed that John Palmer's former partner, Christina Ketley, remained under police surveillance following reports from Spanish law enforcement agencies that she had played a predominant role in his criminal empire. Her and fellow mistress Saskia Mundinger, who both had children with John, demanded pay-outs in 2005 from him in 2005 to keep them in the lifestyle they became accustomed too.
On 4th of February 2017, a 50-year-old man was questioned on suspicion John Palmer's murder however they only did so because he had volunteered to be interviewed at a police station in the UK. John Palmer and some of his associates were due to stand trial for real-estate fraud in Tenerife and there were large amounts of speculation that he was seeking a deal with prosecutors. His known "sidekick" Richard Cashman was also due to stand trial.
Police are convinced that the murder of John Goldfinger Palmer was carried out by a hitman that is part of an Irish mob called the Kinahan cartel. The murder was executed in a professional manner. It was discovered that a contract killer had tracked him for days through a spy hole in the fence with the killing taking place in the only area of the garden not covered by CCTV. The main suspects were international assassin Imre Arakas, Dublin hitman James Quinn and another unnamed Kinahan shooter from Ireland.
Imre Arakas who is initially from Estonia is an international hitman who is suspected of several murders and attempted murders. It is understood that he was in the UK in the weeks prior to the murder. He had been employed by the Kinahan gang.
James Quinn and the other suspected Kinahan shooter had been placed as suspects as it is known they were moving in and out of the country and travelling on false passports at the time.
The Kinahan gang was linked to the murder of John Palmer when an anonymous twitter site called "The Whistleblower" indicated that the gang had taken him out as a favour to an associate and that one of the three men on the suspect list carried it out.
Richard Cashman is a long-time associate of Christy Kinahan senior. In 2017, the mob boss Daniel Kinahan's wedding was put under secret surveillance which saw Cashman and his wife attending the ceremony. He moved from his base in Spain to Dubai after police questioned him about the murder of his former boss.
John Palmer's family released an appeal for anyone to come forward with any information and offered a £100,000 reward for information leading to an arrest.
For more true crime:
About the Creator
I like to write about true crime and do small investigations. I also write fiction sometimes
Reader insights
Outstanding
Excellent work. Looking forward to reading more!
Add your insights