The Tragic Disappearance of Danielle Locklear Part 1
Whispered Echoes in Hope Mills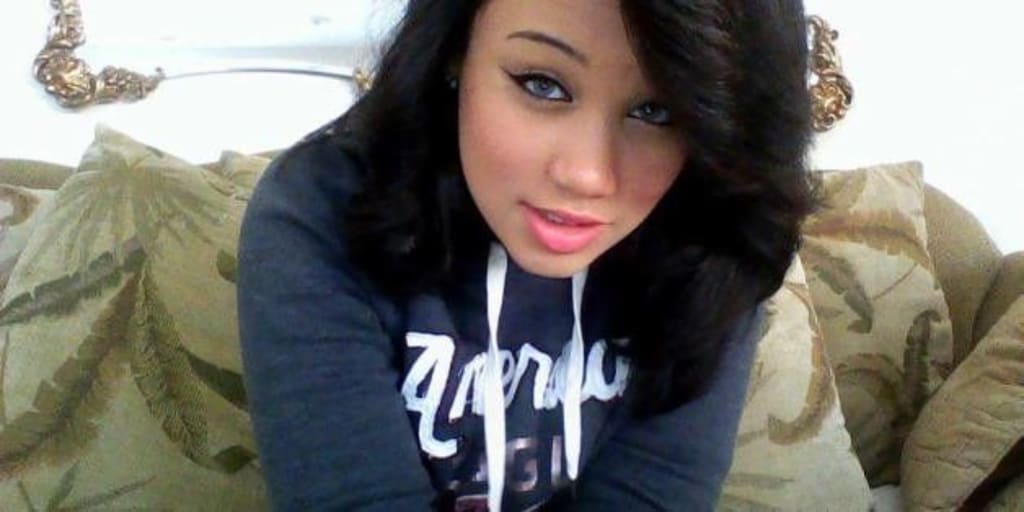 Danielle Locklear
Hope Mills, a small town in North Carolina, may not be widely known, but it is unfortunately linked to a heartbreaking tragedy that continues to reverberate through the community. With a population of just under 18,000, this tight-knit town was home to a hidden gem—a creek where local students gathered to hang out and enjoy their youth. However, the laughter that once filled the air would soon be replaced by whispers and rumors surrounding a missing person—a tragedy that still haunts Hope Mills to this day. In part 1 of this series, we will give a little back story to Danielle to get a better understanding of how this tragedy developed.
On July 10, 1998, Danielle Locklear, a spirited young girl, stepped into the world. Fayetteville, North Carolina, was her home—a place where she took her first steps, spoke her first words and blossomed into a teenage girl. Described as magnetic, Danielle had a personality that could light up any room. Alongside her typical teenage interests, like social media and spending time with loved ones, she had a passion for baking. Her dedication to perfecting her baking skills showed her commitment to her craft.
In 2013, Danielle made a significant transition to Hope Mills, just a short drive from her hometown of Fayetteville. The reasons behind this move remain unclear, but it coincided with personal issues within her family—her parents' divorce. Danielle spent the summer with her grandparents, embracing her new surroundings as her parents sought a resolution. During this time, she volunteered at a youth center, made friends, and quickly adapted to her new life. By the end of the summer, Danielle was eager to stay in Hope Mills permanently, receiving her mother's approval to do so.
With the arrival of fall, Danielle entered South View High School as a freshman. Being the new kid can often be challenging, but her bubbly personality quickly attracted others, and she found her place among peers. Known affectionately as Danny, she became well-known for her wit and promising future.
In Hope Mills, Danielle found a new home and her first genuine love interest—Jamichael Malloy, a 17-year-old from Autryville, a nearby town. Although they attended different schools, their connection grew over the summer of 2013, blossoming into a full-blown love affair. While they faced the usual relationship struggles, there was a peculiar tension between Jermichael and his best friend, Dominique. Danielle expressed her frustrations on social media, seeking more attention from her boyfriend.
March 11, 2014, started as a typical day in Danielle's household. Her grandmother and aunt were out of town, leaving her alone with her grandfather. Danielle informed her grandfather that she needed to drop off a folder at a friend's house up the street. Her grandfather, engrossed in a video game, gave her permission to go. However, when he woke up the following day, Danielle was nowhere to be found. Alarmed, he contacted Danielle's grandmother, realizing that she had not returned home. With growing concern, they immediately alerted the authorities.
At fifteen years old, Danielle Locklear was officially declared missing. Hope Mills rallied together as law enforcement agencies, family, friends, and community members launched an extensive search. Flyers were distributed, search parties organized, and pleas for information echoed throughout the town. Yet, despite the tireless efforts, no significant leads emerged, leaving the community desperate for answers.
Where did Danielle go? What happened to her? Was foul play involved? These inquiries haunt her loved ones and the community, creating a sense of unease and sorrow. The absence of concrete evidence and closure deepens Danielle's vanishing mystery. In part 2 of this series, we will delve deeper into this case, and all of these questions will soon be answered. Stay tuned.
Reader insights
Be the first to share your insights about this piece.
Add your insights