The Tragic Tale of Deja Jenkins: Unveiling the Dark Side of a Deceptive Relationship
Part 2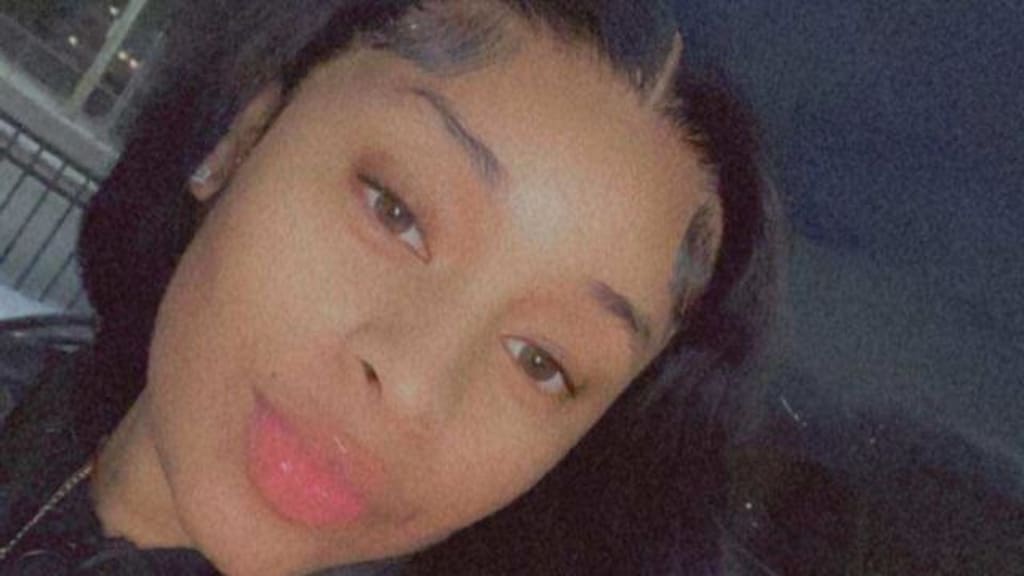 In Part 1 of this tragic story, we learned that on the morning of November 25th, Dejah returned to Lowell with her daughter and visited Leonard's Place. She was initially supposed to return to her family in Boston that evening for a Thanksgiving dinner, which she was extremely excited about, as it would be her daughter's first Thanksgiving celebration.
However, in the early hours of the following day, Dejah's family grew increasingly worried when she failed to return to Boston as planned. They tried desperately to contact her, but her calls went unanswered, and her texts were ignored. Finally, concerned for her well-being, they used the "Find My iPhone" feature to track her location, which led them to Leonard's place in Lowell.
Dejah's family decided not to involve the police immediately and took matters into their own hands. Latoya, Dejah's mother, drove to Leonard's home, hoping to find some answers. However, upon arrival, she discovered the house was locked and dark, indicating no one was inside. Latoya spent the entire night watching the house, anxiously awaiting any sign of Dejah or a change in her location.
Unfortunately, there was no good news in the early hours of the following day. Latoya eventually called 911 to request a welfare check at Leonard's home. Simultaneously, as the police arrived at the scene, Leonard's relative entered the house through an open window. He proceeded to the bedroom and, finding the door locked, kicked it in just before the police discovered the horrifying scene.
They found Dejah's lifeless body lying in a pool of blood on the floor next to an air mattress. It was a nightmarish sight—Dejah had suffered a fractured neck and over 58 stab wounds to her body. The brutality of the attack was unimaginable, with injuries even found on the back of her neck and head. The room was splattered with blood, and similar evidence was discovered in the kitchen.
Upon conducting an autopsy, it became evident that Deja had been attacked by a single person using a sharp weapon. She had defensive wounds on her hands and arms, indicating that she had fought for her life until the very end. The unimaginable terror she must have experienced, knowing that she couldn't protect her two-month-old baby, was heart-wrenching.
Initially, the police had no leads or suspects in the case. Dejah's family was devastated and sought the public's help in finding the killer. The motive behind such a heinous act was a complete mystery to them. The pain and anguish felt by Dejah's family, particularly during the holiday season, were unbearable.
Two days after the murder, the Lowell police gathered enough information to make an arrest. They located Leonard at another residence in the city and apprehended him. The news quickly spread, and Latoya posted about it on Facebook. It was devastating for her to learn that her daughter was killed by someone who claimed to love her.
Leonard Robinson, the father of Dejah's child, was charged with the murder. In court, the shocking details of the crime emerged, leaving Latoya overwhelmed with grief. Leonard had attacked Deja 58 times, breaking her neck to ensure her demise. His motive stemmed from his belief that she had been unfaithful and had a child that wasn't his.
Leonard was already on probation at the time of the murder, having been released on bail following two gun cases. Ironically, the guns involved were found in Dejah's car. In addition, he had been ordered to wear a GPS ankle bracelet and adhere to a curfew. Still, he cut off the bracelet and traveled to various locations in Lowell before being arrested.
Leonard pleaded not guilty and requested to be moved from the Middlesex House of Correction, claiming he was in danger. However, the court denied him bail due to his previous convictions for violent crimes and illegally possessing firearms.
Dejah's family and friends, while devastated by her tragic end, wanted her to be remembered as a determined, hardworking mother who would do anything to care for her loved ones. However, the case remains a sad reminder of the dangers of being involved with a toxic and violent individual.
As of 2023, Leonard Robinson awaits trial for the murder of Deja Jenkins. The family still yearns for closure, knowing that they have a long road ahead in their healing process. The loss of Dejah in such a horrific manner and the lifelong impact it will have on her daughter is an unbearable tragedy. The case raises questions about Leonard's punishment and whether this tragedy could have been prevented.
Reader insights
Be the first to share your insights about this piece.
Add your insights