The Pill That Led To Four Deaths
Investigating the link between The Range Rover Rettendon murders and Leah Betts accidental death.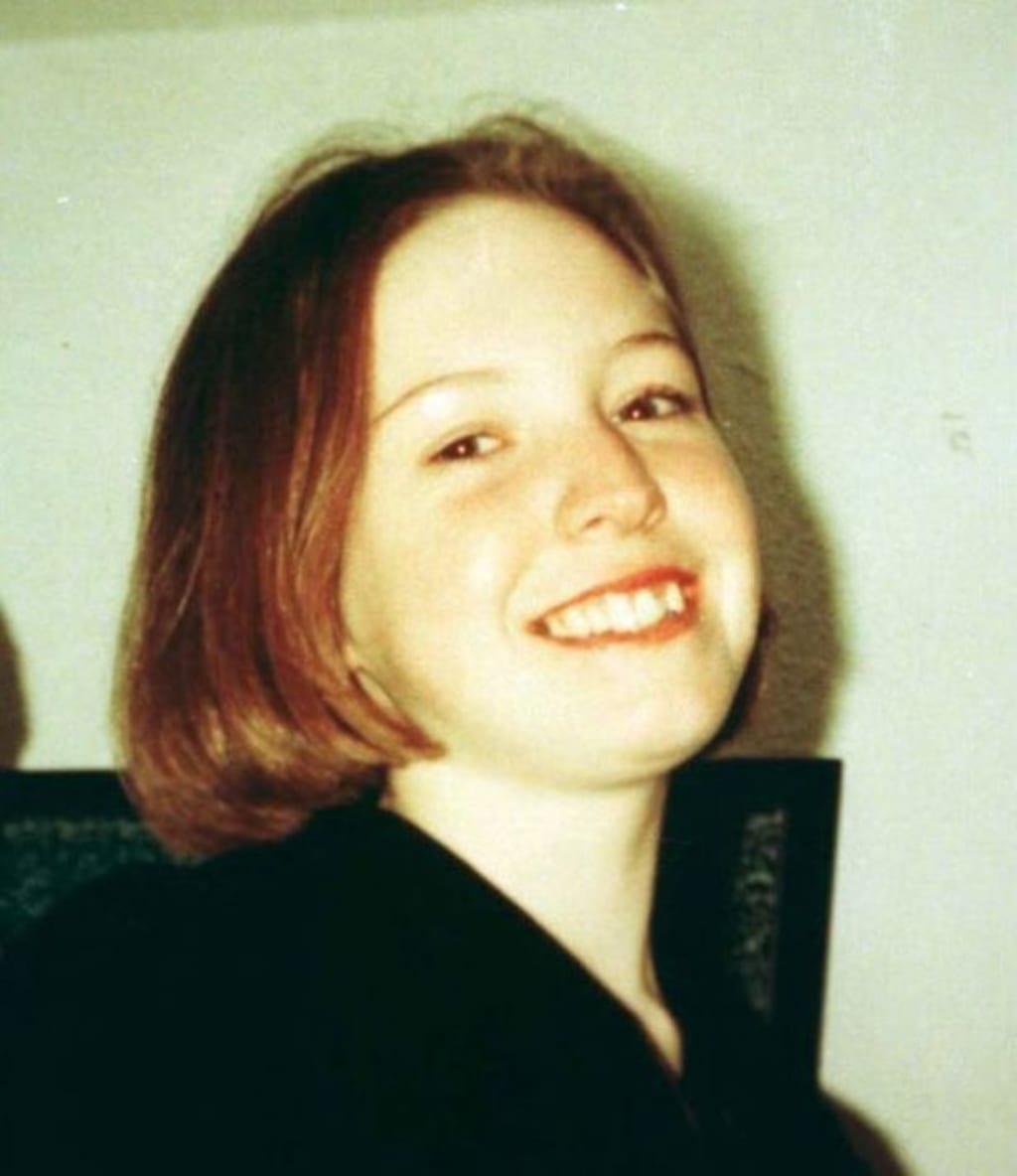 Leah Betts
Leah Sarah Betts was a young woman who was born on November 1st 1977 and grew up in Latchingdon, Essex. On the Saturday of the week, she turned 18 she had planned to have a party to celebrate. She got ready with her best friend, Sarah Cargill. They were so close, in fact, that people used to call them the Siamese twins because they were inseparable.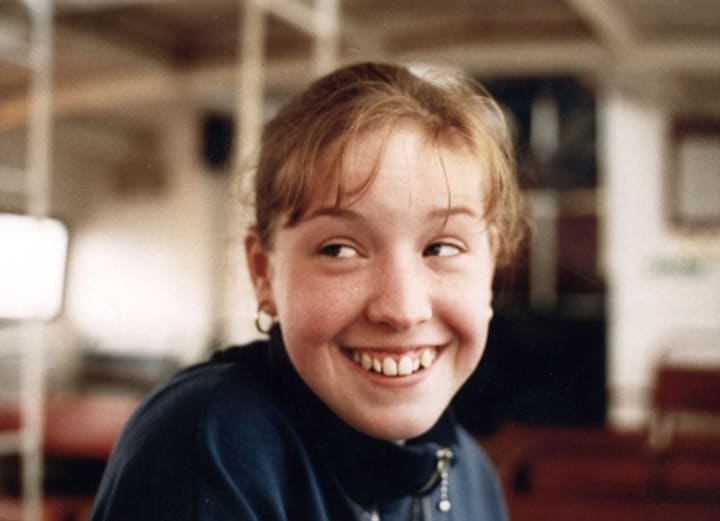 They had bought four ecstasy pills to take but these were unlike ones they had done before. The 4 tablets had been marked with an apple to indicate higher purity and strength. Sarah was a little bit apprehensive at first and suggested that maybe they should only take half instead of a whole one each. However, Leah reassured her and said they had done whole ones before and this shouldn't be any different. So, at 7:45pm, on Saturday the 11th of November 1995, both of the girls swallowed a whole pill each and waited, excitedly, for guests to arrive.
Throughout the evening, Leah only drank alcohol moderately as she had been hit pretty hard from the ecstasy. She spent most of her time chatting with her friends. Towards the end of the night, Leah became ill and started drinking glass after glass of water to try and make herself feel better. Within 90 minutes she had drank 12 pints of water. She made her way upstairs into the family bathroom to get herself some more water and after a couple of minutes her mum went up to check on her. Leah was found leaning over the bath and her mother describes how her eyes were so big that it was like something out of a horror film. Mrs Betts knew immediately that something was wrong.

With the help of Leah's father, they both carried her into her bedroom where Leah admitted she had taken ecstasy. She started to deteriorate, becoming numb in her face and legs, headaches and continued nausea. Mrs Betts called the emergency services and as she was patched through to the ambulance control Leah collapsed and stopped breathing. Her parents began artificial resuscitation on her from the advice to the handler on the phone. She was rushed to Broomfield Hospital, Chelmsford and put into a coma. As this was happening, her best friend Sarah, and the other 30 guests at the party were being read their legal rights by a police officer.
Leah was suffering from "Water intoxication" as the advice to ecstasy users back then was to stay hydrated when using the drug. However, in recent years it has been found that the impact of drinking too much water to counteract the effect of dehydration due to taking the drug can be just as damaging. Dr Alasdair Short, the consultant who treated Leah, said her tests showed a much higher water level in her body that expected which resulted in pressure on the brain and it stopped the part which controls normal functions, such as breathing from working properly. At the time, it was reported as an overdose or that the pill was contaminated. Tests on the pills since found that they were pure.
After five days in a coma in the intensive care unit, Leah's life support was turned off because she showed no signs of recovery. A year after her death was when the inquest into her death released that she actually died from rapid water intake which led to a swell on the brain.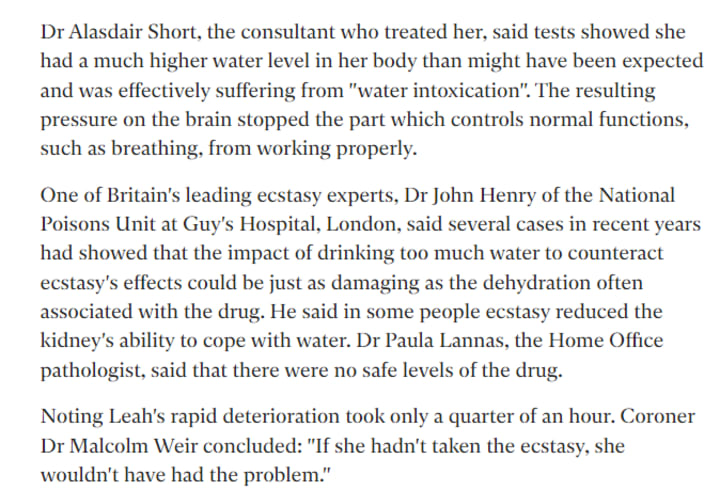 But what has this tragic accidental death got to do with the Rettendon Range Rover murders?
The Essex Boys, Tony Tucker, Craig Rolfe and Patrick Tate were killed in what was reported at the time as a vicious drug-gang war after a police clampdown operation on ecstasy dealers due to Leah's death. A news report from the day after the murders states that the shooting is said to have been organised after dealers in the ecstasy trade were "grassed" by informants picked up by detectives.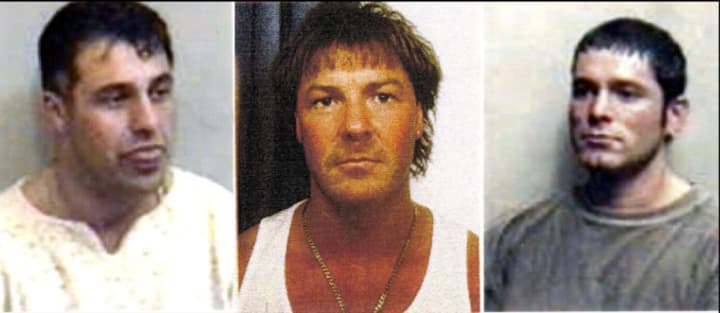 Paul Betts, Leah's father and retired police officer, released a photo of her when she was in her coma. This led to a national outcry and police crackdown of dealers in the local area.
The link of Leah Betts death and the murder of the Essex Boys were first connected in a secret 2002 Scotland Yard draft intelligence report called "Operation Tiberius." The report is said to claim that organised criminals infiltrated the Met police "at will."

After Leah Betts death, a corrupt cop investigation produced recordings of a certain crime boss offering to take out the suppliers of the drug that killed her. Unfortunately, neither the crime boss nor the police officer involved in this conversation has been named for legal reasons. This meeting happened on November 16th 1995, the day she was taken off life support and pronounced dead. Only a couple of weeks later, on December 7th, the three known drug dealers, "The Essex Boys" turned up dead.
An extract from the report reads: "On 16th November 1995 [ex-officer named] met [crime boss named] who offered the hand of friendship, by offering to take out the supplier of the drug to Leah Betts, who died of an overdose."
Leah's father was questioned by police and admitted he knew the person who had offered to "take care" of the dealers who supplied the drug but denied that he had any hand in their deaths. He had publicly called them scum and was very vocal about his opinion on the three men in the weeks leading up to their murders. But Paul claimed he didn't know the three men who were shot.
The Essex boys were shot with a shotgun and Paul Betts was known to have the same type of guns as he liked to go clay pigeon shooting.
On December 7th, the day of the murders, Leah's parents visited her grave and decided to take the scenic route back home which passed close by to the scene of the crime. Paul went back out that way by himself later on to apparently test out his Lada's four-wheel drive on the snowy ground.
A year after Leah's death and the murders, an entry from Paul's diary was recovered which read: "What makes me mad are the fat cats at the top still running clubs and making money. "This vengeful feeling is not Christian, I know, but, at the moment, whoever shot those three men in Rettendon, should be the one getting a medal. He did the world a favour."
Paul and Janet Betts have since moved out of Essex and now live in Scotland due to claims that they were put on a hit list for campaigning against drugs after Leah's death. He claims that there were already 2 attempts on his life when he was living in Essex and had to get out otherwise, he would be dead. He states that he knew the people who supplied the drugs to Leah but they were so far up the chain that they could not be arrested. This contradicts his earlier claim that he did not know the three murdered men.
The detective that led the investigation into the Essex boy's murders stated: "We work on a process of elimination and had to question everyone who had access to guns. But hypothetically, even if he wanted to do it, how would Mr Betts have been able to get those three down that lane?
Is this coincidence or was her death really linked to their murders? Read more on The Essex Boys murders below.
About the Creator
I like to write about true crime and do small investigations. I also write fiction sometimes
Reader insights
Be the first to share your insights about this piece.
Add your insights