The Man Who Killed Halloween
Ronald Clark O'Bryan
Halloween. A time when children dress up and take to the streets to collect candy from their neighborhoods. Ghouls, ghosts, vampires and witches go door to door and say "Trick-or-Treat!" while holding bags or buckets out awaiting a handful of candy. Most parents don't think much of the candy their kids get, doing a cursory look over the pieces looking for the obvious signs of tampering. But what happens when parents don't? Or, what if the tampering isn't something that jumps out at you right away? What if the person who did the tampering is a child's own parent? This is exactly what happened in Texas in 1974. Every parent's worst Halloween nightmare came true.
Deer Park, Texas, 1974. Ronald Clark O'Bryan lived in this neighborhood with his wife and two children, Timothy and Elizabeth. O'Bryan was an optician at Texas State Optical in Sharpstown, Texas. To his neighbors and those who knew him, he appeared to be a hardworking, family man. He was a deacon at the Second Baptist Church, where in sang in the choir and ran a local bus program. This is a typical case of Pillar to Killer, where the killer appears to be a model citizen while hiding dark, twisted secrets.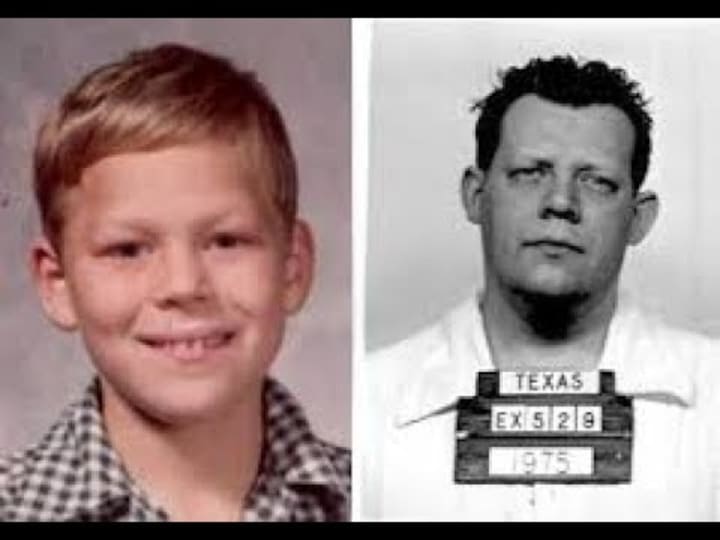 On October 31, 1974, O'Bryan took his two children trick-or-treating in Pasadena, Texas, neighborhood with his neighbor and his two children. The night seemed to be normal, going from door to door and collecting candy. Eventually they came upon a home where the owner didn't answer the door. The children became impatient and ran ahead to the next house, with O'Bryan's neighbor in tow. O'Bryan himself stayed behind and caught up with the group a short while later, where he handed out four of the five Pixy Stix he claimed to have gotten from the previous house. He gave the fifth Pixy Stix to a ten-year-old boy he recognized from church.
Before bed, Timothy asked for a piece of candy. According to O'Bryan, he willingly chose the Pixy Stix. Timothy had some trouble getting the powdered candy out of the straw and so O'Bryan helped him loosen it. After tasting the candy, Timothy complained that it tasted bitter and so O'Bryan then gave his son some Kool-Aid to help wash the candy down. Almost immediately, Timothy complained that his stomach was hurting and rushed to the bathroom where he began to vomit and convulse. O'Bryan would later claim he held Timothy while he was vomiting, and the child went limp in his arms. Timothy O'Bryan died while en route to the hospital less than an hour after consuming the candy.
Numerous parents in Deer Park and the surrounding area turned in candy their children got from trick-or-treating to the police upon hearing that a young boy had died from poisoned candy. O'Bryan wasn't initially under suspicion of any wrongdoing until the autopsy revealed that the Pixy Stix, he had consumed was laced with a lethal dose of potassium cyanide. Four of the five Pixy Stix O'Bryan claimed to have received were recovered by authorities from the other children, none of which had consumed the candy. The final Pixy Stix was found being held by the last child, unopened and unconsumed. The boy hadn't been able to remove the staple that sealed the candy. The candy consumed by Timothy contained enough cyanide to kill two adults, while the other four candies contained enough to kill three to four adults.
O'Bryan initially claimed that he couldn't remember which house he had gotten the candy from. At this point, police were beginning to become suspicious because the group had only walked two streets due to rain and none of the houses they had visited had handed out Pixy Stix. After walking the streets three times with police, he led them to the house where no one had opened the door. He said that the owner of the home didn't turn on the lights but had opened the door enough to stick his arm through and hand over the candy. The owner of the home, Courtney Melvin, was ruled out as a suspect after more than 200 people confirmed that he had been at work.
During the course of their investigation, police learned that O'Bryan was over $100,000 in debt and had a history of being unable to hold a job. In the 10 years prior, O'Bryan had held 21 jobs. He was also suspected of thievery at his current job and was close to being fired. He had defaulted on several bank loans; his car was close to being repossessed and the family home had been foreclosed on. It was discovered that O'Bryan had taken out several life insurance policies in the months before Timothy's death on both of his children. These policies totaled about $60,000. O'Bryan's wife maintained that she was unaware of these policies. The morning after Timothy's death, O'Bryan had called the insurance company to inquire about collecting the policies he had on his son. Police began to suspect that O'Bryan had intentionally poisoned his own son after learning that he had visited a chemical supply store with the intent to purchase cyanide, though he left the store empty-handed after learning that the smallest amount he could purchase was five pounds. Their theory was that he poisoned Timothy, with the intent to poison his daughter as well, so that he could collect on the life insurance policies. The candy given to the other children would have served as a means to divert attention away from himself. When questioned, O'Bryan maintained his innocence.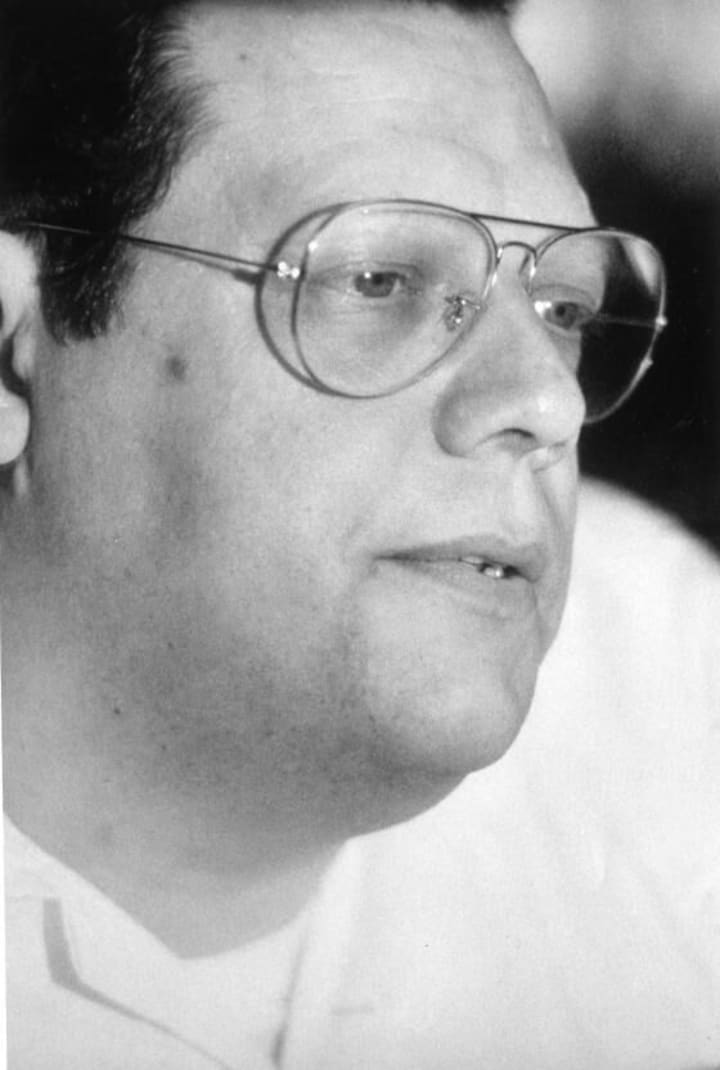 Despite the fact that police never discovered when or where O'Bryan purchased the poison, he was arrested for Timothy's murder on November 5, 1974. He was indicted on one charge of capital murder and four charges of attempted murder. O'Bryan entered a plea of not guilty to all five counts. The trial began on May 5, 1975. During the trial, several witnesses testified that O'Bryan had been asking questions about cyanide, such as how much was lethal and where to purchase it. His sister and brother-in-law testified that at Timothy's funeral, O'Bryan was talking about using the insurance money to take a vacation and buy other items. His wife stated that O'Bryan had insisted Timothy eat the Pixy Stix and that her son hadn't chosen the candy himself. O'Bryan continued to maintain his innocence. His defense played on the age-old tale of a "mad poisoner" who laced Halloween candies with poison or candy apples with razor blades.
On June 3, 1975, O'Bryan was found guilty of all five counts and was subsequently sentenced to death. He spent the next nine years on death row in the Ellis I Unit near Houston, Texas. During this time, his wife divorced him and eventually remarried. Her new husband adopted her daughter, Elizabeth.
On March 31, 1984, O'Bryan died by lethal injection. He maintained his innocence until his last breath and went as far as stating that what was about to happen was wrong, but that he forgave those who had placed him there.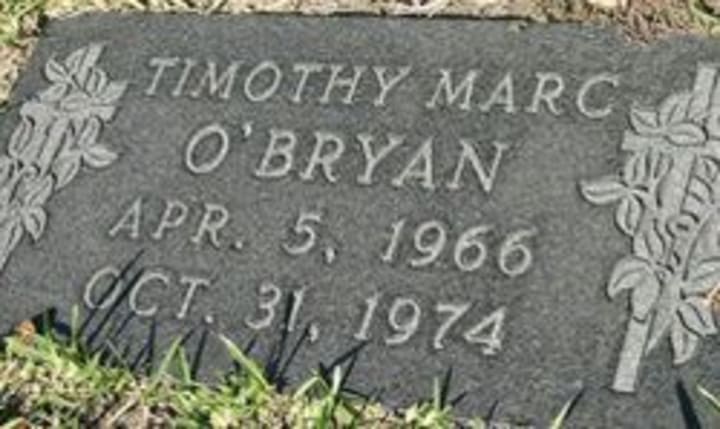 References
The Haunting Legacy of Ronald Clark O'Bryan, the Man Who Killed Halloween - A&E True Crime (aetv.com)
The True Story of the Notorious Trick-or-Treat Murderer (vice.com)
'Man Who Killed Halloween' still haunts holiday (chron.com)
Ronald Clark O'Bryan Murder Trial (1975) (texasarchive.org)
Ronald O'Bryan: The Man who killed Halloween (9news.com.au)
**Please, feel free to add any topic suggestions in the comments! If you liked this story, please consider leaving a tip or pledge so that I can continue to create more for you all! Don't forget to like and subscribe.**
About the Creator
Just an odd mom obsessed with all things strange, weird, creepy, and true crime. I'm here to share my passion and present to you my research into all things related.
Reader insights
Be the first to share your insights about this piece.
Add your insights