The Horror House Of New Orleans
Zack and Addie's Story Of Love, Murder, And Suicide. **VIEWER DISCRETION ADVISED! TRIGGER WARNING!**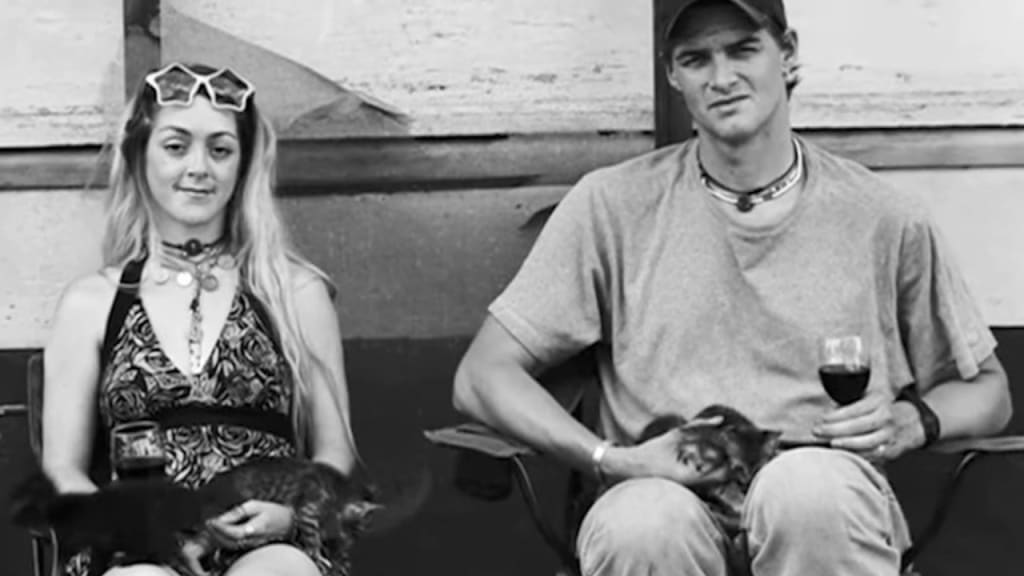 Zack and Addie
Zack Bowen, An Army War Vet who suffered from PTSD met his love, Addie Hall in the streets of New Orleans. This couple was known for the way they loved their city and loved eachother, but behind closed doors this couple was anything but perfect. Zack had a previous marriage where he had children. While at war, his ex wife took their kids and moved out.
Addie Hall was a bartender at a local bar, The Spotted Cat. Having lived a rough life in the NorthEast United States, she moved to New Orleans for a new life. She was an artist and self proclaimed "Quarterican". Meaning someone who belongs to the French Quarter.
The pair met while they were both bar tending in the French Quarter. Addie had a mean way of flirting to see if he could take it, what he could handle. It was stated that Addie had Bi-Polar Disorder and would irregularly take her medication. There would be outbursts and fights among the two. Witnesses knew they were only heading for destruction.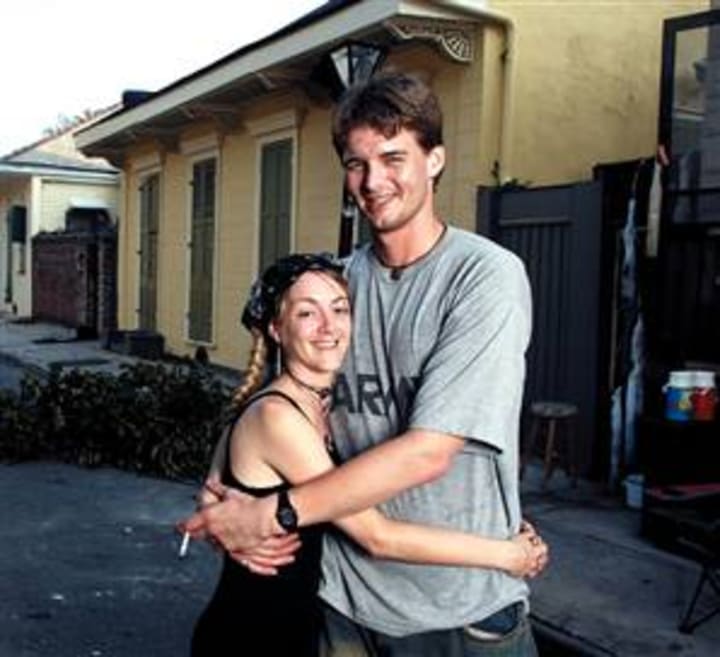 The two dated for weeks before Katrina hit. During the storm, the two were cooped up in her New Orleans Apartment and fell deeply in love and decided to make a life together.
They were inseparable from that point on. They helped their fellow neighbors after the storm and also took pictures for magazines during the storm's aftermath.
Once New Orleans was cleaned up, the lights turned back on, the city was back to work, reality set in. All Addie wanted was Zack, she didn't want his baggage, bills, work, she couldn't handle the life that was set in her lap.
Violent fights ensued and erupted between the young couple. They wanted to reignite their love, so they decided to move. They were walking down Rampart street and came upon an apartment for rent above a voodoo temple. It was immediately available. They made an offer and gave months of tips to move in.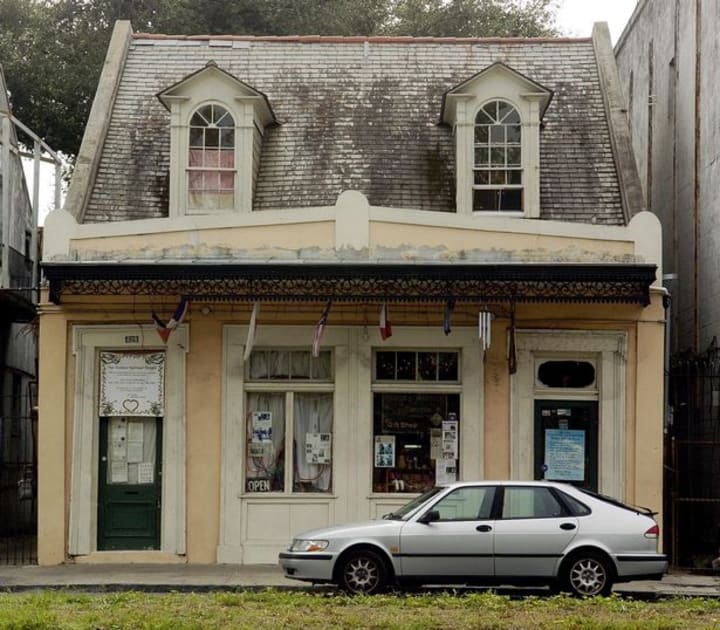 Shortly after moving in, Addie found out Zack was cheating on her. She asked the landlord if she could put the apartment in her name only. She was leaving Zack. She had history of men hurting her and she wasn't going to have Zack do the same.
Zack found this out and his anger boiled over. Thursday, October 5th, 2006 Zack strangled Addie. While severly drunk, he fell asleep next to her corpse on the futon. He continued to do "more" to her body, then continued to wake up and go to work the next day.
Co workers and friend stated that he had become different. Quiet, and kept to himself. Over the next few days, Addie was dismembered by her boyfriend in the bathtub. He then pulled a "Jeffrey Dahmer", he put part of her in the stove and some one the stove top. Of course, you would think there would be cannibalism involved, but there was no evidence of it found.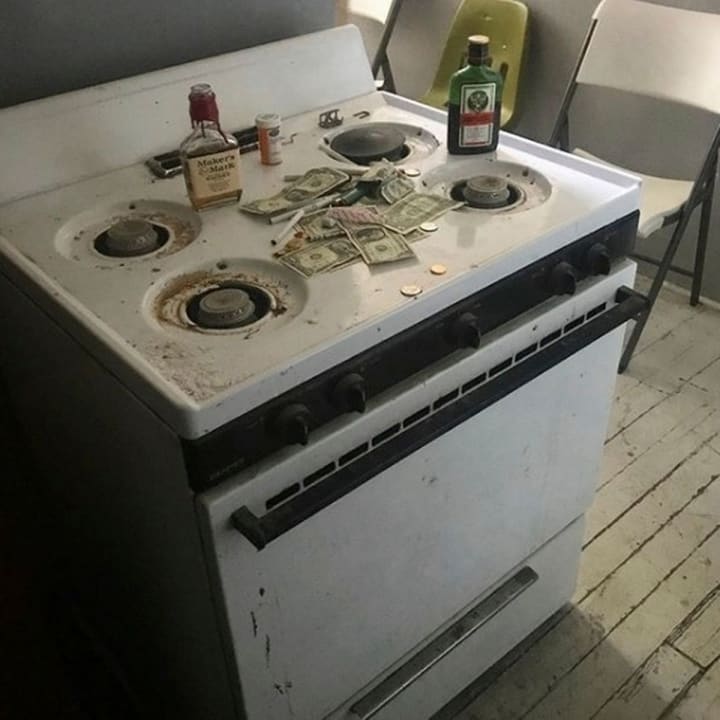 Friends and Family of Addie would run into Zack and ask if he had seen her. He said she had left him and moved back to her home in North Carolina. Yet, they did not believe she would do such a thing.
October 17, 2006 Zack did his last act of violence by jumping to his death from the seventh floor of a New Orleans Hotel. In his pocket, he had his dog tags and the gate keys to Addie's Apartment.
The Police also found a letter. It addressed, "Police Only".
Opening the letter, it read...
"This is not accidental. I had to take my own life to pay for the one I took. If you send a patrol car to 826 N. Rampart, you will find the dismembered corpse of my girlfriend Addie in the oven, on the stove, and in the fridge and a full signed confession from myself ....Zack Bowen"
The Police rushed to the apartment. When they arrived, they found his Journal which read...
"Today is Monday 16 October 2 a.m. I killed her at 1 a.m. Thursday 5 October. I very calmly strangled her. It was very quick."
"Halfway through the task, I stopped and thought about what I was doing. The decision to halt the first idea and move to Plan B (the crime scene you are now in) came after awhile. I scared myself not by the action of calmly strangling the woman I've loved for one and a half years, and then (desecrating) her body but by my entire lack of remorse. I've known for forever how horrible of a person I am -- ask anyone -- and decided to quit my jobs and spend the 1,500 cash I had being happy until I killed myself. So, that's what I did: good food, good drugs, good strippers, good friends and any loose ends I may have had. I didn't contact any of my family. So that'll explain the shock. And had a fantastic time living out my days ... It's just about time now. -Zack Bowen"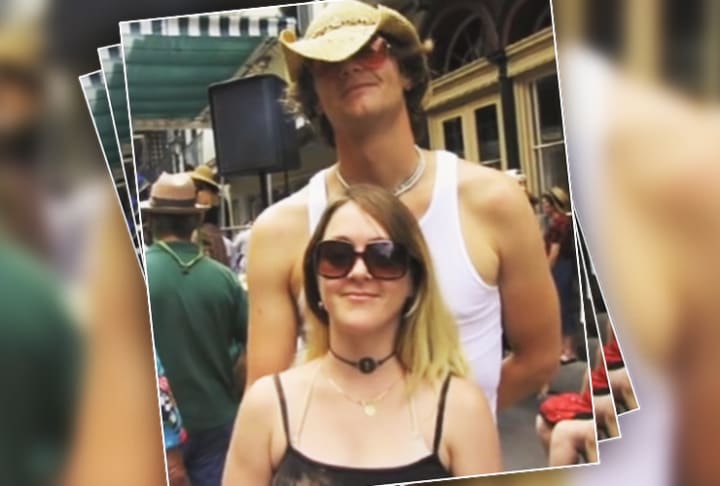 Investigating the apartment, Police noticed it was at 60 degrees. Similar to a meat cooler. They entered the bathroom where the body was dismembered, On the walls in spray paint it said, "I love her", "I'm a failure", and "Look in the oven."
Finding the remains of Addie in the oven, in the pots on the stove, and in the refrigerator will stay with Police for the rest of their lives.
The landlord and numerous tenants make claims of paranormal activity in the dreaded apartment. Many have moved out of the home due to strange happenings that still carry on today.
Paranormal teams to this day state the apartment on Rampart Street in New Orleans remains haunted by the couple to this day.
Reader insights
Be the first to share your insights about this piece.
Add your insights