The Green River Killer - The Deadliest Serial Killer With 71 Victims?
Known as the Green River Killer, Gary Ridgway stalked Washington state in the 1980s and 1990s, looking for vulnerable women or sex workers to rape and murder.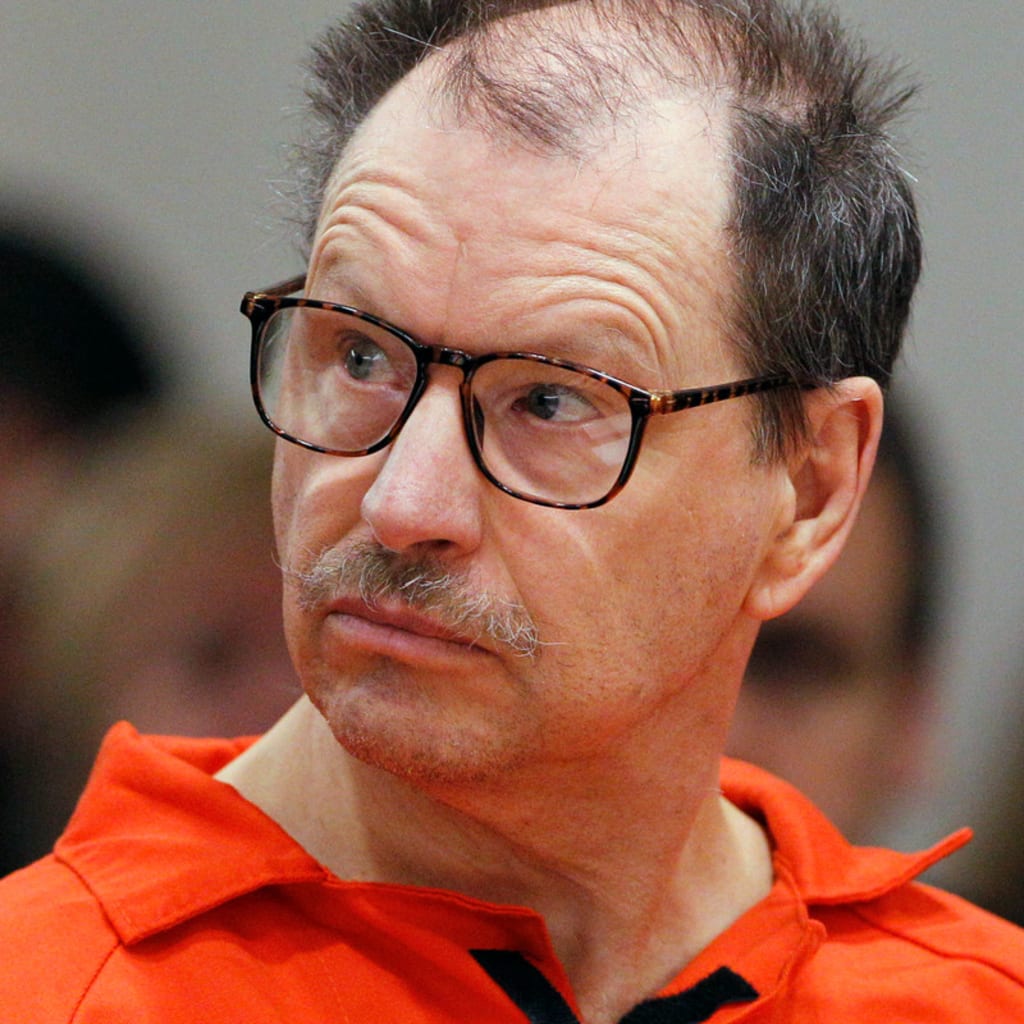 Gary Ridgway, sometimes known as the Green River Killer, terrorized Washington State from 1982 until 1998. He murdered at least 49 women, but the true figure might be as high as 71. If accurate, he would be one of the most prolific serial murders in American history, as well as one of the most violent.
Ridgway's account was nothing short of horrifying, from gloating about his choking prowess to discussing the cold-blooded efficiency of committing necrophilia on a victim's corpse rather than finding a new victim to rape and kill.
While Ridgway is not as well-known as other serial killers such as Ted Bundy, he killed considerably more people. In reality, by the time Bundy was apprehended in the mid-1980s, officials were actively seeking his assistance in apprehending Ridgway, who was still at large at the time.
Investigators utilized Bundy's intimate knowledge of serial murdering — and his acquaintance with Washington State — to help them create a profile of Ridgway, in a maneuver right out of The Silence of the Lambs.
The horrible real story of Seattle serial murderer Gary Ridgway — and how Ted Bundy assisted in his capture.
Gary Ridgway's Path to Becoming the Green River Killer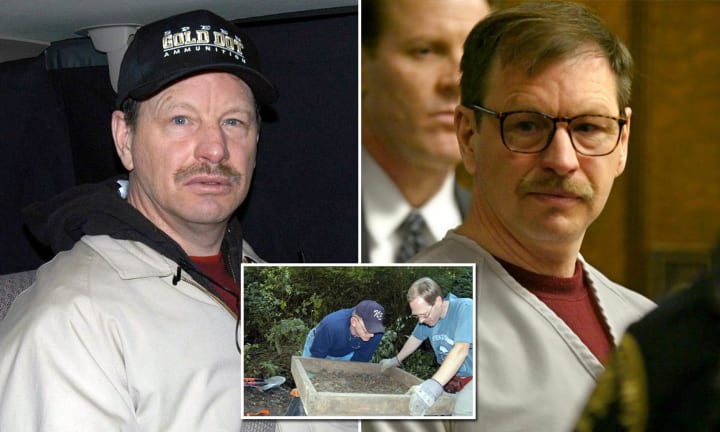 Gary Ridgway was born on February 18, 1949, in Salt Lake City, Utah, and had an apparently average upbringing. However, at the age of 15, he stabbed a child to observe how stabbing "worked."
Ridgway subsequently told a psychotherapist that he intended to kill his mother because he was sexually attracted to her. He also admitted to having a bed-wetting issue in his early teens and recalling his mother bathing his genitals after he soiled the bed.
Some analysts believe this was part of Ridgway's mother's wider history of improper conduct. While she was eventually spared from Ridgway's murdering rampage, others feel his acts may have amounted to "displaced matricide," with him unwittingly "killing his mother over and over again."
Ridgway, on the other hand, put up a typical front for a long period. He settled in the Seattle region after graduating from high school at the age of 20 and serving in the United States Navy for two years. Soon after, he acquired a job painting trucks, which he kept for over three decades.
Not long after his relocation, Ridgway had many run-ins with the authorities, including being detained for allegedly strangling a sex worker and solicitation. His misdeeds progressed from there throughout the years. It is largely assumed that he began his murdering spree in 1982, with a 16-year-old girl who had escaped from her foster home.
Gary preyed on vulnerable runaways all the time. He also went for sex workers, whom he met at truck stops and dive bars on Highway 99 west of Seattle. He'd often earn his victims' trust by showing them images of his kid before engaging in sexual contact with them and strangling them to death.
The Seattle serial killer would then bury their victims in woodland regions near the Green River, earning him the frightening moniker. Ridgway would also purposefully contaminate crime scenes with gum and cigarette butts — despite the fact that he didn't smoke or chew gum — in order to confuse officials.
He would occasionally dump the body somewhere, leave it for a while, then relocate it to another spot to establish a false trail. At least two of his victims were transferred to Portland.
He'd slain a total of 71 women by the end of his murder spree. "I killed so many ladies, I'm having trouble keeping them straight," Ridgway once claimed.
When the bodies initially appeared, the King County Sheriff's Office organized the "Green River Task Force," seeking to find the perpetrator. They also received assistance from an unexpected source.
Ted Bundy's Contribution to the Case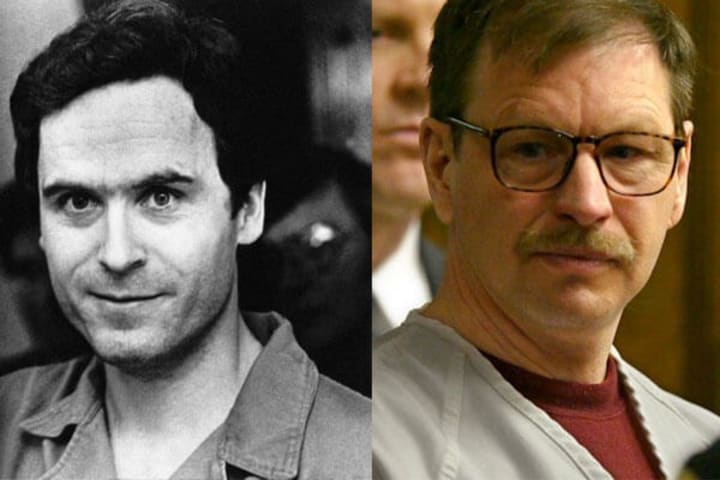 Robert Keppel and Dave Reichert were also members of the Green River Task Force. They conducted interviews with psychologists and criminologists on a regular basis, attempting to obtain insight into the killer's motivations.
Their interviews eventually led them to the notorious Ted Bundy in 1984.
Bundy, according to Keppel, volunteered to participate in the probe. "It was a letter from a 'want to-be' consultant and the most unlikely person I ever anticipated to be of assistance in the Green River killings," Keppel said of receiving the stunning request from a detective with the Seattle Police Department. The letter was sent from a Florida death row cell by Theodore Robert Bundy. "I was taken aback."
Bundy had previously spent several years in prison for murder, rape, burglary, and necrophilia. He was also awaiting his execution, which would take place in 1989.
Bundy was an asset to the investigation because to his horrible, yet crucial, first-hand familiarity with the types of homicides that had been occurring in the Green River region. He became a regular interviewee for Keppel and Reichert, offering his unedited perspective on the psychology, motivations, and behavior of the Seattle serial murderer.
According to Reichert, Ted Bundy and Gary Ridgway had certain characteristics, particularly in terms of mindset: "First and foremost, there's no regret. He has no feelings for anyone, including his own family. And that's exactly what I observed in Bundy and Ridgway."
"Like Mr. Bundy," Reichert remarked in an interview with the New York Times. Mr. Ridgway desired attention and power and was arrogant while discussing his murders. When investigators presented him with an unsolved murder to see if he would confess, he said, 'Why, if it isn't mine? Because I am proud of... what I do. I'm not going to accept it from anyone else."
Bundy allegedly stated during one interview session that the unapprehended Seattle serial murderer was most likely returning to his dumpsites to commit necrophilia on the victims. If the detectives discovered a new grave, he encouraged them to "stake it out and wait for the killer to return".
Bundy's assumptions were shown to be right, and the police used them to gather samples and furnish evidence for an arrest warrant. However, it took until 2001 for authorities to apprehend Gary Ridgway.
Gary Ridgway Was Finally Charged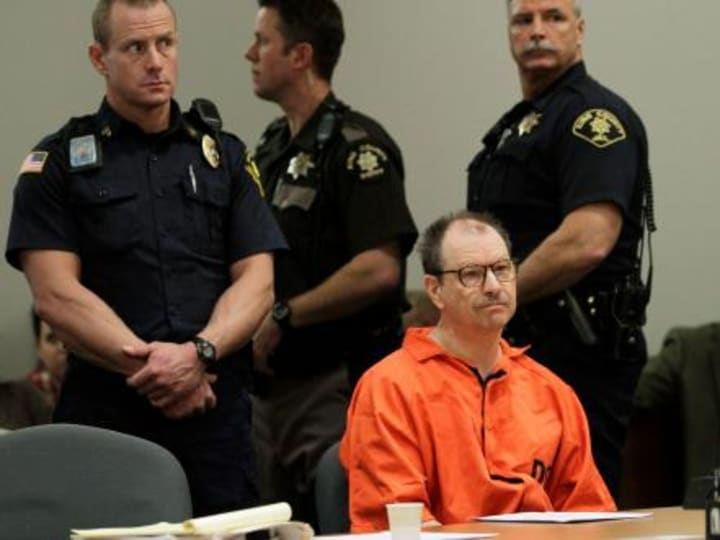 Gary Ridgway was arrested in 2001 on suspicion of murdering four people, and his DNA was subsequently shown to be related to them. Forensic testing eventually confirmed that the same spray paint used by Ridgway at work during his killing spree was found at additional crime locations, adding four deaths to the list of accusations.
Ridgway had not only been working for the same company for 30 years, but he had also been married three times. Judith Mawson, his third wife, who didn't find out about his crimes until he was imprisoned, was astounded to learn of his long history of rape, murder, and necrophilia.
Ridgway was the "ideal spouse," according to Mawson, and had always treated her "like a newlywed," even after they'd been married for 17 years. In actuality, Ridgway subsequently admitted, he was inclined to murder Mawson but decided against it since it would have enhanced his chances of being detected.
Nonetheless, he said that he adored Mawson. According to the timeline of his documented killings, his kill rate decreased after they married. Mawson, who divorced him following his admissions, subsequently stated that she thought she had saved lives "by being his wife and making him happy."
He was facing 48 murder counts at the time of his trial. The Seattle serial murderer promised to give the locations of his victims' remains in return for life in prison rather than the death sentence.
Following his cooperation, he was sentenced to 48 consecutive life terms. Then, for the offense of tampering with evidence, each sentence was increased by ten years. This would add 480 years to his entire jail sentence. In 2011, a 49th body was discovered that was linked to Ridgway, adding another life sentence to his jail sentence.
Gary Ridgway had confessed to more verified killings than any other serial murderer in America at the time of his trial. And he said that his true "job" was murdering young ladies.
He is still alive and well today. He is 72 years old and is presently serving life terms in the Washington State Penitentiary in Walla Walla, Washington. Ridgway is likely to spend the rest of his life in prison.
Thank you for taking the time to read my new Story!
Please share your thoughts in the comments!
Reader insights
Be the first to share your insights about this piece.
Add your insights