The Frog Reich
A story about a teen boy who raised a frog army and a sleezy car salesgirl who was utterly dumbfounded by it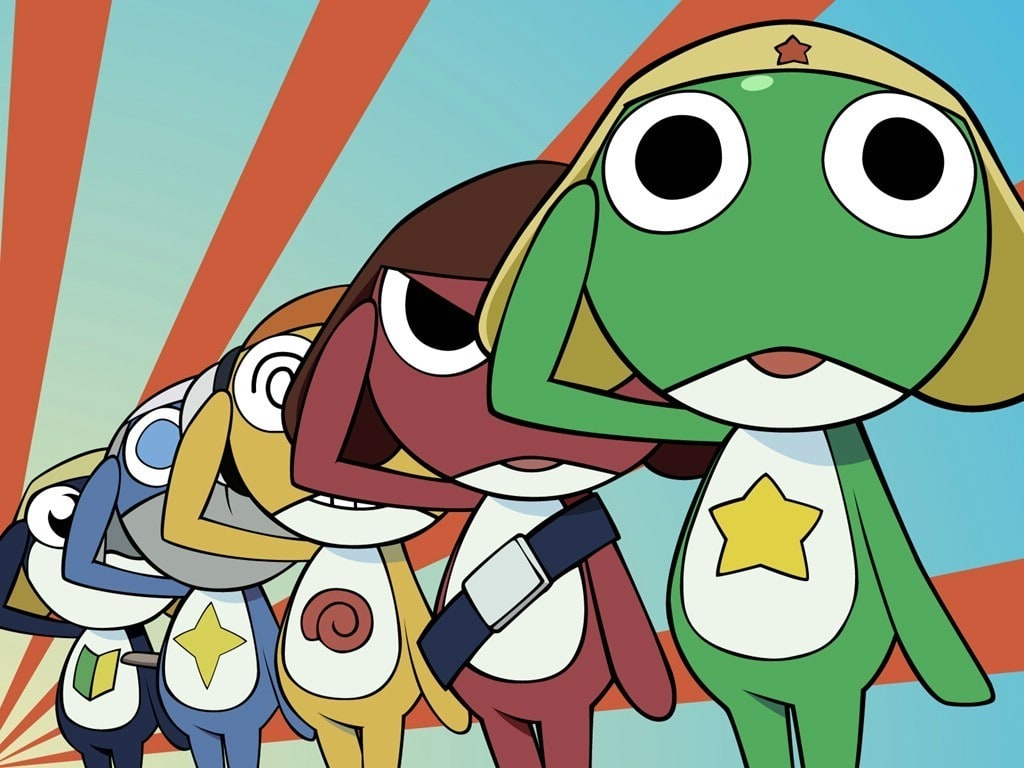 I work in the car business. Every day I wake up and tell myself, "I have seen it all." Then something else so illogically mind blowing comes my way and I realize the universe will always find things to throw my way. I was thrown for a loop just recently when I read a headline that blew my mind. I read a click bate headline on Facebook reading, "Experts alarmed by teen breeding millions of frogs for FROG ARMY".
Go ahead and um read that frog army part again. Yea, you read it right and so did I. I paused a long time and reread that tag line from Futurism a few times in bafflement. I rationalized that you can't believe everything you read on the internet and it was just click bate foolery that would take me down a worm hole I was not ready for.
But I was curious all day. Why frogs? Were they poisonous, or was he going to use them like old school biblical God and smite his enemies with a plaque? Was he carefully laying out plans, or was this the half cracked machinations of a bored teenager? Why was I even thinking about the logistics of this?
Facebook was reading my mind. An article, which I can't find anymore (I'll explain that in a moment), popped up about a boy being prosecuted for raising a frog army. I lost my mind laughing.
I should tell you first, it is a serious thing messing with the balance of nature. There are repercussions that mess with the food chain and other natural processes that keep ecosystems thriving and while we have removed ourselves from nature and try our best to ignore it we still need it. So pretty much don't do something this foolish with any species, its not fair or nice living conditions for them and you are going to cause problems for everyone else in the future.
Buuuuuuttttt, I am still laughing because all I can think is what is that kid going to say in jail? How did it even get to that point? How did no one notice? What was a judge going to think of all this? So darn curious. It was time to go down that rabbit hole.
It got juicy (for me at least)! This kid documented it all on TikTok! He goes by the name Thinfrog. He posted from February of 2022 to June of 2022. In that time he was up to 2 million fallowers, with some of his videos getting 30 million views before his post ceased. They were not taken down though, so if you are interested in watching them you can.
Anyways his parents should have noticed. It is my understanding (I am not a tiktok user I just looked it up) that kids under 18 automatically have a private account and they are supposed to have a parent moderator to post videos, so how did his parents not notice this disaster sooner? That was my first question. I get kids are always tricky and this kid could have been clever enough to negate them. This leads me to my next question. How do you not notice an army of frogs in your back yard or the equipment your son is buying. In the videos he had everything from tanks and lamps plus my parents would have been angry at an increased water bill. This kid was not that sneaky in the videos, so how did their parental alarm bells not go off?
My final question/thought that arose was weather this was a hox or was he a weird misunderstood teenager that slipped through the cracks. In his tick tock videos he uses the theme song to an anime called "sergeant frog" (I don't use tiktok, but I watch a lot of anime). He even talks in an anime styled voice as he proclaims he is going to use his frog arm to save Ukraine. Hey at least he is fighting a good cause I guess, but these machinations are more typical of preteens and children, who still have hope and an overactive imagination, not a young adult about to enter society. However, he had some forethought into everything he did and had created quite the process. He even mentions failures and what he would do to correct it and mitigate future failures. It's no easy task to raise over 1.4 million frogs after all. Yup you read that right. That was the official count when it was all said and done. Still, what ultimately led me to believe this might be a hox were the comments (many viewers noticed the same clips and only one tank every being filmed) and the fact that the slanderous prosecution article was taken down.
Weather it was a hox or the crack pot scheming of an adorably deranged child I had fun reading up on this. At first glance it could be considered a cute petty crime, but it could/may have caused an ecological disaster. It leaves you to wonder what on earth?
I hope you enjoyed my ramblings as I pondered an odd case. If you find it interesting definitely look it up.
About the Creator
I am new to the writing community but hope to publish a novel one day. I am simple minded and sucker for romance.
Reader insights
Outstanding
Excellent work. Looking forward to reading more!
Top insights
Compelling and original writing

Creative use of language & vocab

Easy to read and follow

Well-structured & engaging content

Excellent storytelling

Original narrative & well developed characters
Expert insights and opinions

Arguments were carefully researched and presented

Eye opening

Niche topic & fresh perspectives

Heartfelt and relatable

The story invoked strong personal emotions

On-point and relevant

Writing reflected the title & theme
Add your insights