Wisconsin abolished the death penalty in 1853 and unlike most other U.S. states, never reinstated the punishment, even for murderers. Today, the state is one of 12 without a death penalty. Back in 1991, state leaders should have considered making an exception to their death penalty rules after the arrest and confessions of serial killer Jeffrey Dahmer. Over a 15-year period, Dahmer killed 17 men, most inside his Milwaukee apartment, and forever ruined the life of an 18th man who miraculously got away -and helped put him away for 15 life sentences.
Dahmer targeted men of color, mostly Asian and African American men. His youngest victim was 14 years old. He drugged the men, lured them to his apartment under promises of sex or money, then killed them. Dahmer drilled holes in his victim's heads, injected them with chemicals, mutilated their bodies, and had sex with corpses that he posed in sexually provocative positions and photographed. He then dismembered his victims' bodies, preserving their heads and other body parts in the freezer and elsewhere in his home.
Christopher Scarver Murdered Jeffrey Dahmer
Dahmer was sentenced to 15 life in prison sentences, ensuring he would die behind bars regardless of the absence of a death sentence. One inmate ensured that death happened sooner rather than later. Christopher Scarver was the second inmate who tried to kill Dahmer and the one who succeeded.
On November 28, 1994, prison guards left Scarver alone in the prison gymnasium with Dahmer and another inmate named Jesse Anderson. While alone in the gymnasium, Scarver picked up a dumbbell bar and beat Dahmer and Anderson to death. Ironically, Dahmer used a dumbbell bar to kill his first victim.
Find out the grisly details about the murder of Jeffrey Dahmer in the story below.
The Attempted Murder of Jeffrey Dahmer
Before Scarver, who at the time was incarcerated on murder charges, killed Dahmer, another inmate had attempted the same outcome.
Osvaldo Durruthy, an inmate serving time on a drug conviction at a prison 40 miles from the facility housing Jeffrey Dahmer, learned of the serial killer's location and began to fake mental illness in hopes of getting a transfer to that prison. Durrhy had one purpose for the transfer: he wanted to kill Jeffrey Dahmer. In his mind, killing Dahmer somehow would make up for the horrible things he'd done in his life.
Medical experts finally declared him mentally unstable and transferred him to CCF in 1994. Housed in the same unit as Dahmer, Durruthy quickly constructed a shank (prison weapon) made from razor blades and a toothbrush and set his plan to murder Dahmer into motion.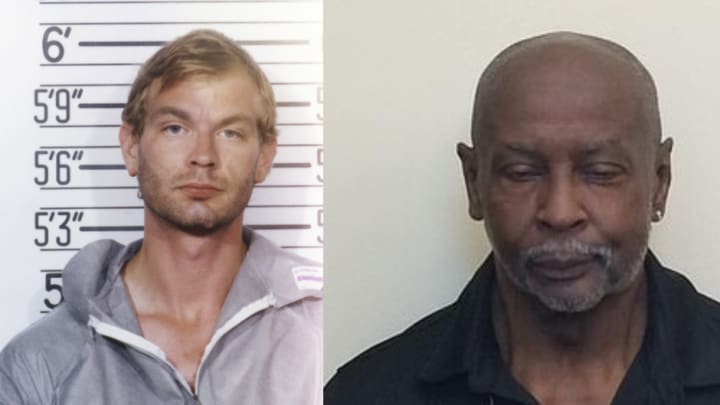 On July 3, 1994, Durruthy hid the shank in his waistband as he entered the inmate hall to attend church services. He was too far away from Dahmer to attack, so he told a guard he had an upset stomach and needed to go to the bathroom. He placed the shank in his sock while in the bathroom, and then returned, this time taking a seat in the row behind Dahmer.
Moments after taking a seat, Durruthy attacked Dahmer from behind, slicing him in the neck several times before his shank broke. Durruthy began striking Dahmer in the face when the shank broke until guards finally intervened and pulled him off the serial killer.
Durruthy "Doesn't Regret" Attempting to kill Jeffrey Dahmer
Durruthy earned an additional five years in prison for the attack. He later told The Daily Mail the extra time was worth kicking Dahmer's ass because he "wanted to kill Dahmer; he ate people" and that he is "glad he is dead." Durruthy went on to say that he "doesn't have an ounce of regret" and "I'm glad someone else got him."
Durruthy was released from prison in 2016. He is now 66 years old, a grandfather of two, living in Madison, WI.
About the Creator
The most shocking & unbelievable collection of crime stories around. Prepare yourself for crimes that will piss you off. Graphic material! 18+ audience!
Reader insights
Be the first to share your insights about this piece.
Add your insights