The Amazing Survival of Alison Botha (Case of Frans du Toit and Theuns Kruger)
So many miracles occured which helped Alison Botha who was brutally disembowelled, almost decapitated and left for dead to survive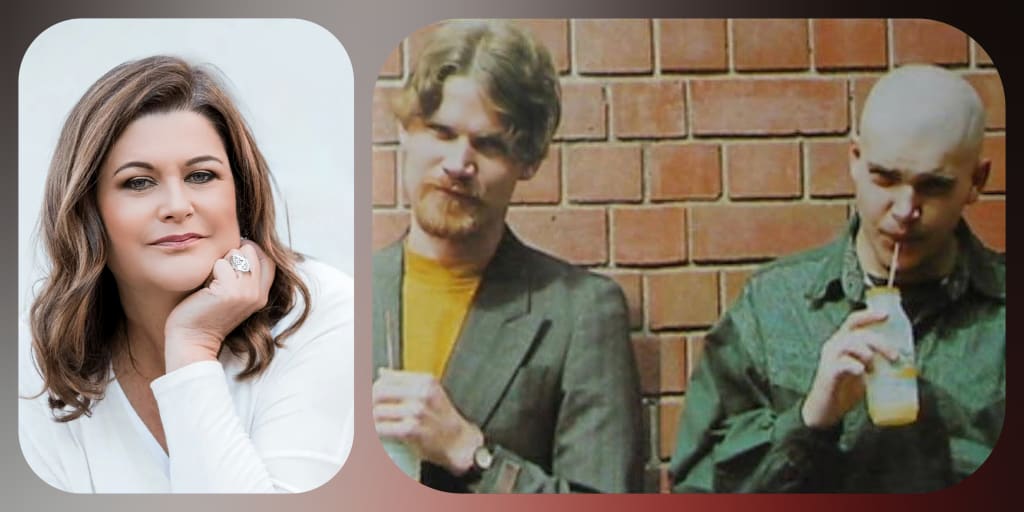 Alison Botha (right), Frans du Toit and Theuns Kruger (left)
On 18th December 1994 in Port Elizabeth, South Africa, 27-year-old Alison Botha was abducted, raped, disembowelled (stabbed 36 times), almost decapitated (cut 16 times) and left for dead by Frans du Toit and Theuns Kruger.

Despite the gruesomeness of this case, nine miracles came together which eventually helped Alison to survive. I'll list those nine miracles at the end of this article.

Let's first take a look at how this horrifying tragedy took place and how Alison survived despite her intestines being out of her body and her head almost severed off completely.

On 18th December 1994, Alison Botha and her friends spent the day at the beach before heading to her house for pizza and games.

Once the party was over, Alison's friends slowly started to leave. One of her friends didn't drive and asked Alison if she could send her back home. Alison agreed.

She then remembered that she did her laundry at that particular friend's house. So she picked up her laundry when she dropped her friend off and drove back home. It was completely dark by this time.

She was frustrated as her usual parking spot right in front of her apartment unit was taken. So, she parked a little further away.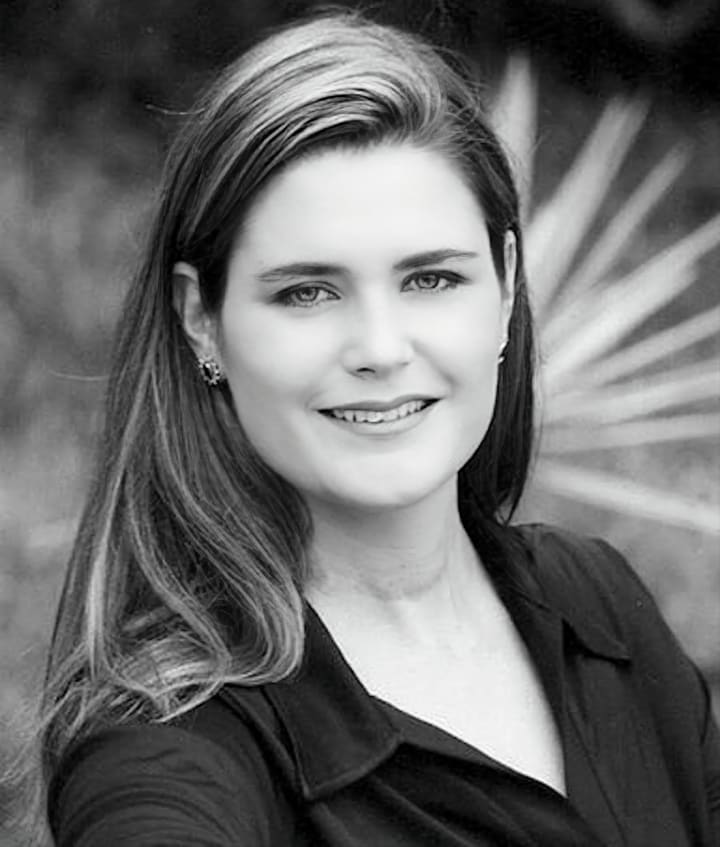 She turned to the passenger side to grab her laundry and stuff before getting out of the car. The next thing she knew, her driver's side door flew open and a guy put a knife to her throat.

He told her to move over to the passenger side. She was so scared and obediently moved to the passenger side.

This guy ever so casually slid into the driver's side and started driving. He told her that he just needed to use her car for about an hour.

During this time, he made small talk with her. When he asked her name and if she has a boyfriend, she lied. Alison said her name is Susan and that she has a boyfriend waiting for her at home right now.

She then said she should probably head back home because her boyfriend was probably getting suspicious and worried right now. She also offered him to take her car and assured him that she wouldn't go to the police.

He refused and kept saying he just wanted some company as he was just going to pick up a friend. He then lied to her that his name is Clinton.

Alison was terrified this whole time but it was nothing compared to the fear she felt when this guy's friend got into her car.
She made eye contact with him through his reflection in the rearview mirror and his eyes were pure evil.

That's when she realized she wouldn't be going back home.

The guy drove them to a deserted place with no streetlights. Both the guys then took turns raping her multiple times. She just laid there like a rag doll with no emotions.

This is what she kept repeating in her mind nonstop during this whole ordeal, "It's okay. Let them rape me because I can survive this. I got this, I can get through this. I can go home. I can go to the police. I can tell my family. My parents are going to support me. He is doing this to your body, not you because he can never really touch you".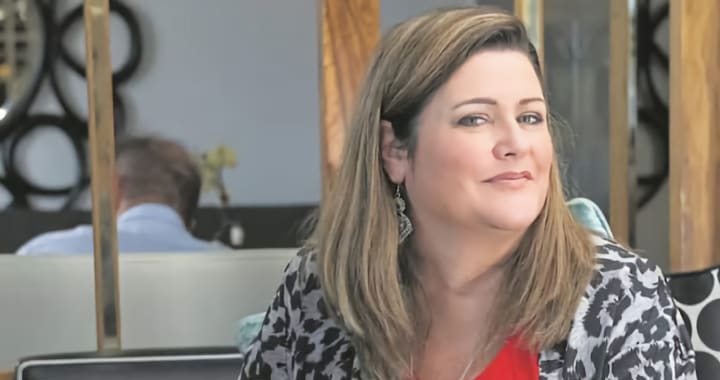 After this was over, one of the guys strangled her. She peed herself during the strangulation. Her peeing herself saved her life and is one of the miracles that I'll get into later. She was then dragged out of the car onto the ground.

When she thought it was finally over, one guy started slicing her throat and the other was stabbing her abdomen. Her throat was cut 16 times. Her abdomen and the pelvic area were stabbed 36 times.

She was just staring at the full moon in the sky and which happened to be another miracle that I'll get into later.

She was conscious the whole time and eventually, she felt no pain. While lying there, she saw their feet getting smaller and their voices were disappearing.
They threw her clothes almost right next to her and drove away thinking she is dead.

She just laid there with her intestines outside her body on the ground and her neck almost completely severed off. She was in and out of consciousness now and kept hearing a wheezing sound.

She then realized that sound was coming from her severed windpipe. That's when she realized she wasn't going to survive although she felt no pain. Little did she know that her severed windpipe saved her life and was another miracle.

She then remembered that because the guys thought she was going to die, they started addressing each other by their real names, Frans and Theuns.

She didn't want what happened to her to happen to anybody else. She struggled and wrote their names on the sand where she was lying. Below that she wrote, 'I love Mom' in case she doesn't make it.

She then did some quick thinking. The denim shirt that she wore was tossed out close to her. She grabbed it, placed her intestines back into her abdomen and used the denim shirt to hold everything in.

She then tried to crawl onto her knees but it was more difficult to keep her intestines in place when she was in that position. She struggled to stand up and when she finally did, everything went black.

She brought her hand to touch her head and it completely went inside her throat! She was practically decapitated. So she had to hold her head up with one hand and her abdomen with another.

She slowly walked inch by inch until she reached the main road. She then just collapsed in the middle of the road. After some time, she saw a car approaching her.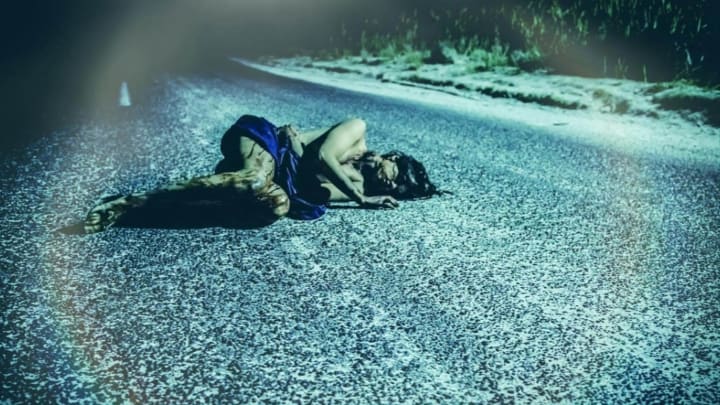 She suddenly was scared what if they run over her or worse what if it's those guys again. But this car just sped off past her. She said she wasn't mad because she understood but she felt very sad.

Then a second car approached and it stopped at the sight of her. This car was jam-packed with people who were on vacation in Port Elizabeth and one of them was Tiaan Eilerd, a veterinary student.

Tiaan rushed out of the car, got on his hands and knees, and immediately took Alison's hand. At that moment, she felt very safe because there was just something about his face that was so calm, collected and kind.

He told his friends to call the police immediately. Tiaan had completed one year in veterinary school so he has some medical knowledge. He quickly took off his shirt and used it to apply gentle pressure to her neck to reduce blood loss.

To make sure Alison doesn't lose consciousness, Tiaan kept talking to her and helped her work on her breathing.
He then noticed her denim shirt covered in blood and pulled it away gently. He was greeted by a horrifying scene but he remained calm to not freak her out.

At this point, he wasn't sure if she was going to make it but he wanted the guys who did this to her to be caught.
So he started asking her yes or no questions to find out everything. Since she couldn't talk, for yes she would squeeze his hands once and twice for no.

He gathered a lot of information from that and to keep her conscious, he was talking the most random things to her and at that moment, Alison realized that she had to live, at least for him because he was doing his best to keep her alive.

So earlier when the police were called, they said the ambulance would arrive in 15 minutes but it was one and a half hours later when the police and paramedics arrived. Tiaan got into the ambulance with Alison because she refused to let go of his hand.

Once they arrived at the hospital, that was when Tiaan decided that he wanted to be a doctor instead of a veterinarian. Later in life, he would be the doctor which delivers one of Alison's children.

Alison then signed the consent form to be operated on, wrote her mother's phone number right underneath it and was immediately brought into the operation theatre.

Another miracle was that the doctor on call that night was a throat specialist. The operation wasn't an easy one but it was successful. She was then brought to the ICU.

The next morning, Frans and Theuns were arrested. They had already been arrested twice for two different rape charges. They were actually out on bail when they tried to murder Alison.

The police went to the hospital and showed a folder of photos to Alison. She picked out the photos of Frans and Theuns and wrote their names on them. She couldn't talk because she had a tube going through her throat.

The police returned in the afternoon and said that the prosecutors wanted Alison to verbalize Frans and Theuns' names to build a stronger case.

The doctors were horrified because, for her to talk, they had to remove the tube from her lungs through her trachea that had just been operated on because it was going through her vocal cords.

They said speaking through the tube would be too painful and might jeopardize the good work they did on her and that she might even die.

But Alison was so brave and determined. She wrote on a paper asking the doctor to take the tube out, so they took it out and she told the police that her attackers were Frans and Theuns.

Frans and Theuns let their first and second victim walk free. The victims went to the police and they were arrested for both charges of rape. That was why they wanted to murder Alison, to make sure they don't get caught.

I'm still trying to understand how they were even out on bail.

So now, after Frans and Theuns were arrested for kidnapping, rape and attempted murder of Alison, Frans kept claiming that a demon is trapped in his body and it told him to do all those things. The police saw right through him.

Even during the trial, Frans kept saying that he is a Satanist and it was Satan who possessed him to do all those things to Alison.

Judge Chris Jansen sentenced Frans and Theuns to life in prison without the chance of parole. However, due to a political decision, all prisoners who were sentenced prior to October 2004 were eligible for parole.

In October 2015, it was determined they would not be out on parole but they would have the chance of parole every two years.

Alison was told that she would never be able to have children due to the extent of her injuries. But this incredible woman got married and went on to have two sons!

Tiaan Eilerd, the one who found her in the middle of the road became a gynaecologist and was the one who delivered her second son.

Alison wrote a book titled 'I Have Life'. There was also a documentary about her titled 'Alison'.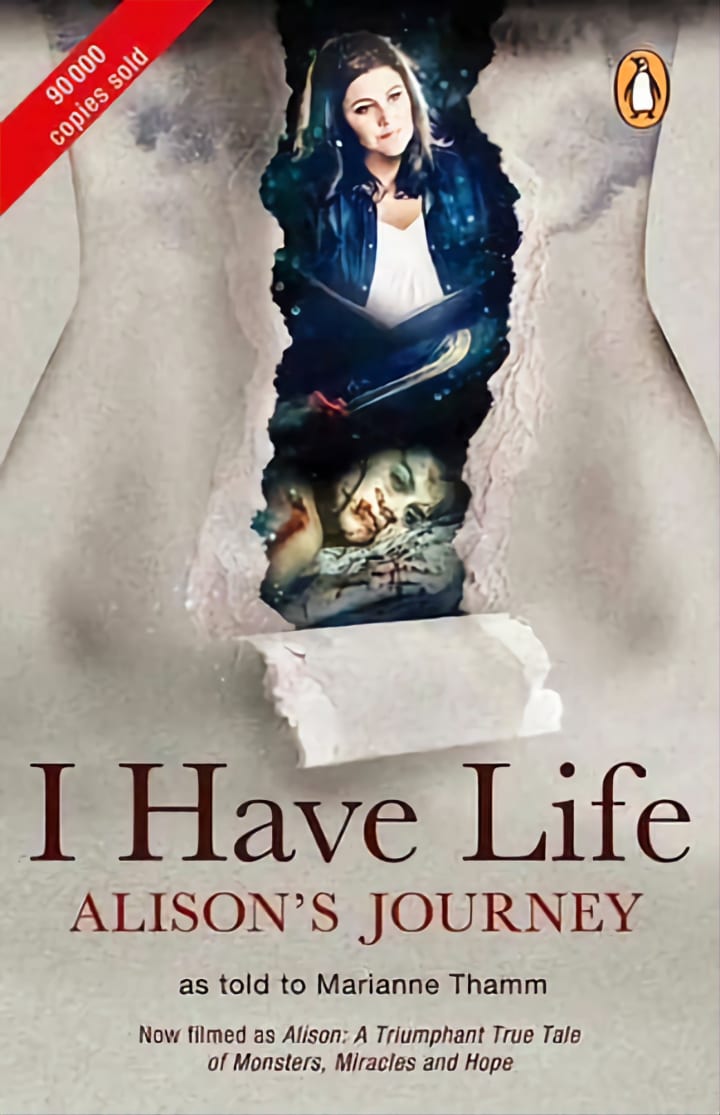 Frans, the convicted monster wanted to be a part of the documentary and wanted to do an interview. Frans also had a list of demands:
A letter of forgiveness from Alison that was signed
Profit shares from Alison's book sales and motivational speaking!
He wanted a portion of all that money because he believed that what he did to Alison was the only reason for her success story. The audacity! Well, none of those demands was met.

Now, let's go into the miracles that came together the day Alison was attacked which eventually helped her to survive:
She remained calm and emotionless without fighting back throughout the whole ordeal. This ensured she still had energy when she had to stand up and walk all the way to the main road.
When she was strangled, she peed herself. The doctors explained that if she didn't do that, her bowels would have exploded and that would have caused serious fatal infections in her intestines.
It was a full moon the night she was attacked. The place she was in had no streetlights and the full moon helped her find her way to the main road.
A person was sure to be dead when stabbed 37 times in the abdomen and pelvic area. Miraculously, they missed every single vital organ of hers which helped her survive.
They sliced her throat 17 times but they missed all of her vital arteries and her voice box so she could talk.
Them cutting through her windpipe was fortunate because this allowed her to breathe. If they didn't, she would have died.
Instead of taking her clothes with them, they threw them out beside her. If she didn't have her denim shirt, she wouldn't have been able to stand up as she wouldn't have been able to keep her intestines in.
Tiaan Eilerd doesn't even live anywhere near that place she was attacked. He was on vacation there and had also completed one year in Veterinary school. His ability to keep calm and his basic medical knowledge helped keep her alive until the paramedics arrived.
The doctor on call the night Alison was almost decapitated was a throat specialist.
Despite this case being so gruesome, it was very inspirational. Alison had such a strong will to live and never gave up easily. She's incredibly amazing!
This article is a summary I made of the same case in the True Crime Podcast, Rotten Mango by Stephanie Soo. She dives deep into each of the cases that she covers. Linked below is the episode of this case.
__________________________________________
Thank you for reading this. If you liked my writing, please subscribe and click the heart.

If you liked this, you might also like this:
About the Creator
I'm a Certified Nutritionist 🌱 and these are what I mostly write:
〰️ Fiction (Horror/Thriller)
〰️ Non-Fiction (Nutrition and True Crime)
〰️ Poetry
Reader insights
Outstanding
Excellent work. Looking forward to reading more!
Top insights
Easy to read and follow

Well-structured & engaging content

Expert insights and opinions

Arguments were carefully researched and presented

Compelling and original writing

Creative use of language & vocab
Eye opening

Niche topic & fresh perspectives

On-point and relevant

Writing reflected the title & theme

Excellent storytelling

Original narrative & well developed characters

Masterful proofreading

Zero grammar & spelling mistakes
Add your insights