Ronaldo Venuti: An American Mob Story (Part 1)
Part 1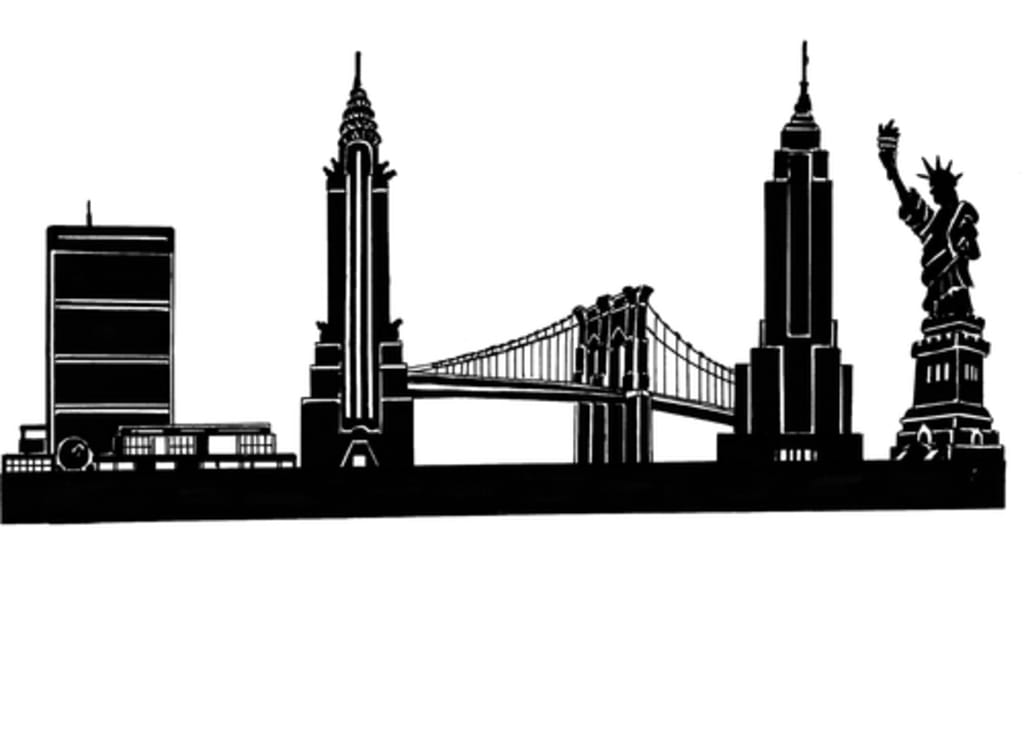 New York, New York; the city that never sleeps. A place that has welcomed millions of people from all over the world. People that have left their homes and their families behind in hopes of creating a new life in a new place. The idea of America is the idea of prosperity and freedom. For all these people, their ideas and dreams fuel their hard work and determination that one day they achieve their American dream. Unfortunately, for some, a new life means a low paying job, and run-down apartments with little hope of a better life, as is the case for the Venuti family; that is, until they have a run in with the mob.
Ronaldo Sr. and Babila Venuti are Italian citizens that were born and raised in Florence, Italy. Ronaldo and Babila both were born to café owners that were located on opposite sides of the city. They met in high school and fell in love and married soon after they graduated. Eventually, they would leave their parents' cafés to open their own in the nearby town of Fiesole. Things were going well for the Venutis until the 1920s brought fascism to Italy. After years of suffering under the new government and the start of the second world war, Ronaldo and Babila decided they wanted to make a new life for themselves in America.
Once they arrived in America, the Venuti's were filled with nothing but hope and happiness at the prospect of a new life. Ronaldo took a job in a factory, so he could begin to save up money to one day open their first café in America. Babila stayed at home in their rundown apartment trying to make it feel like their home back in Italy. About a year after they arrived in America, Ronaldo and Babila had their son, Ronaldo Venuti Jr.
Unfortunately for the Venuti family, their hopes and dreams for a better life in America would eventually fade. The pressure of World War II and the hate Italian immigrants faced from Americans made life difficult for the Venutis. Ronaldo Sr. had a hard time with his job in the factory. Being an Italian immigrant, Senior was constantly being overlooked for promotions and raises despite being one of the hardest workers in the factory, and due to the prejudice of the factory's management, Senior often saw his wages being slashed for no reason other than being Italian. At the beginning, Ronaldo Sr. faced these issues head on and kept working hard to make his dreams come true, but eventually he got worn down and his hopes turned to misery. He tuned to drinking heavily and a loss of motivation.
Knowing the hardships her husband faced at work, Babila tried everything she could to make his life better at home than it was at work. She would always make sure coffee was ready for him in the morning and to pack his favorite lunches every day. When Senior would go work his twelve hour shifts at the factory, Babila would spend all cleaning the apartment, taking care of Junior and preparing one of Senior's favorite meals for dinner. All the time spent taking care of her husband and child left no time for Babila to explore her new home or make new friends; that often left her feeling sad and lonely. The only light in the sad, lonely, and dark tunnel was her son, Ronaldo Venuti Jr.
Ronaldo Venuti Jr., the son of two Italian immigrants who were having a hard time living out their American dreams. Junior would also have to deal with his own hardships growing up in New York. Out of fear of the kinds of harassment her son would face in a public school, Babila decided she would homeschool Junior. Junior never really got much out his education from his mother as he found it uninteresting, except for when it came to music. Babila had taught Junior about the musical history of Italy, from Antonio Vivaldi to Giacomo Puccini. Outside of the homeschooling Junior received from his mother, he spent most of his time helping his mother around the house, until he was old enough to realize how awful his parents' lives were.
The early years of Junior's life were sheltered from the hate and criticisms his family and other Italian families were facing. By the time of his twelfth birthday, the reality of his situation started to set in. Being so young and poorly educated, young Junior didn't know how he could change the fate of his family and help his parents realize the dreams that had led them to America. He would spend most of his nights laying awake trying to figure out how he could help. Walking around markets with his mother one day, Junior saw a young boy being chased by the police. When the boy was finally caught, Junior discovered that he was also a poor Italian boy that was trying to steal food for his family. After another late night of laying awake trying to figure out a way make his and his parents' lives better, he had an idea.
"I'm going to start stealing the things we need," Junior thought, "but I'm going to do it so well I'll never be caught."
Little did he know that this decision to turn to thieving to support his family would be the first in a long line of choices that could put his family in more danger then he could ever of imagine.