Rodney Reed Case: Jimmy Fennell
Focusing on the killer that got away.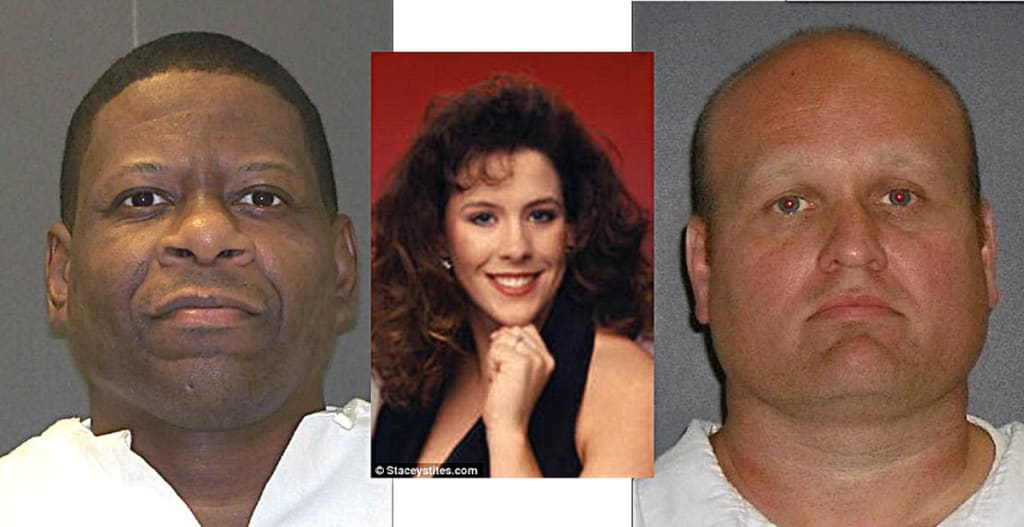 https://newsmaven.io/pinacnews/eye-on-government/judges-refuse-to-dna-test-evidence-that-could-vindicate-man-on-death-row-ZpJhdOxCOkKoKmIVp-zJFw
The Rodney Reed case got national attention when Reed was en route to being executed on November 20th, 2019. Reed has made multiple attempts to file for a stay of execution. November 20th, 2019, was just his fourth time. Now, one could argue the evidence and update you about the case. However, I would like you to continue to read my articles. Also, listen to our podcast episode as well. Let's focus on Jimmy Fennell. If you have been following, then you know he is the alleged killer of Stacey Stites. Leaving Rodney to rot on death row for a crime he did not commit.
Background:
At the time of Stacey's murder, Jimmy Fennell Stacey's fiance worked as a Giddings Police Officer. In the beginning, Jimmy Fennell was the main suspect. However, DNA cleared him of being involved with Stacey's murder. The DNA tested was that only from semen. There were beer bottles found around Stacey's body.
Furthermore, dusting for matching fingerprints on the pickup truck that Stacey and Jimmy shared. The lack of evidence not collected mainly comes from the apartment shared. In my opinion, its negligence was due to Jimmy Fennell being apart of the neighborhood police force.
The truck was left unattended by the town over trying to avoid any clean up of evidence, or so they would like us to believe. However, the Red Chevy pickup truck was indeed left alone. The Chevy pickup truck was examined, but nothing was found. The beer bottles found by her body were also not tested for DNA. Stacey's pants were placed on wrong with the bottom facing up, showing signs of sexual assault. The only evidence used to convict Rodney Reed was semen matching his DNA.
Who is Jimmy Fennell?
Jimmy Fennell was the fiance to Stacey Stites. Stacey Stites found murdered in a remote area in Bastrop, Texas in April of 1996. Jimmy ended up losing his job as a police officer in 2007. Jimmy Fennell was charged and convicted of kidnapping and raping a woman while he was on duty.
Please click to hear the women who were allegedly raped and kidnapped by Jimmy Fennell. In 2008, Jimmy Fennell was sentenced to ten years in prison. However, Jimmy was released from prison in March of 2018.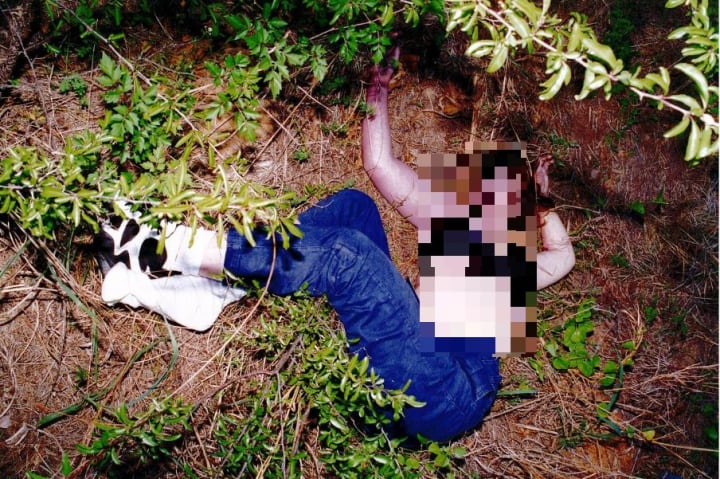 According to other reports, a white supremacist from the Aryan Brotherhood wrote an affidavit. This affidavit from a man named Snow states, Jimmy approached the Aryan Brotherhood seeking protection from other groups in prison. Also alleged that Jimmy claimed he killed his "N*gger loving fiance." Unfortunately, Jimmy's protection from the Aryan Brotherhood was short-lived. Once the brotherhood discovered he was an ex-police officer and serving time for raping, Jimmy without protection from the Aryan Brotherhood, according to Snow. Now, forcing Jimmy to be moved to a more protective unit.
Now with a witness that can confirm that Jimmy admitted to the murder of his fiance Stacey Stites. Along with the fact that he has an innocent man sitting on death row sole because he is black and was having an affair with his then-fiance, speaks volumes in Mr. Reed's case. Is that the only reason that Rodney Reed should be free? No, there are more elements to this case. However, if you have this many holes in a particular case that ends in death. Before you decide to punish what ccould be an innocent man for this crime via death without all the solified facts.
How can we help?
This has been an on going fight to save this innocent man's life. Please look into: The fight for Rodney is not over, join the team, Stop the Execution of Rodney Reed!, and Free Rodney Reed!.
Reference:
Jimmy Fennell: 5 Fast Facts You Need to Know (2019.17.11)https://heavy.com/news/2019/11/jimmy-fennell/
Who Killed Stacey Stites? (2002.24.05) https://www.austinchronicle.com/news/2002-05-24/93214/
New witness for Reed says fiance confessed to murder (2019.31.10)https://www.statesman.com/news/20191030/new-witness-for-reed-says-fiance-confessed-to-murder
Judges Refuse to DNA Test Evidence That Could Vindicate Man on Death Row (picture) https://newsmaven.io/pinacnews/eye-on-government/judges-refuse-to-dna-test-evidence-that-could-vindicate-man-on-death-row-ZpJhdOxCOkKoKmIVp-zJFw