Review of 'Mindhunter' Season 2
Riveting Nonfiction vs. Fiction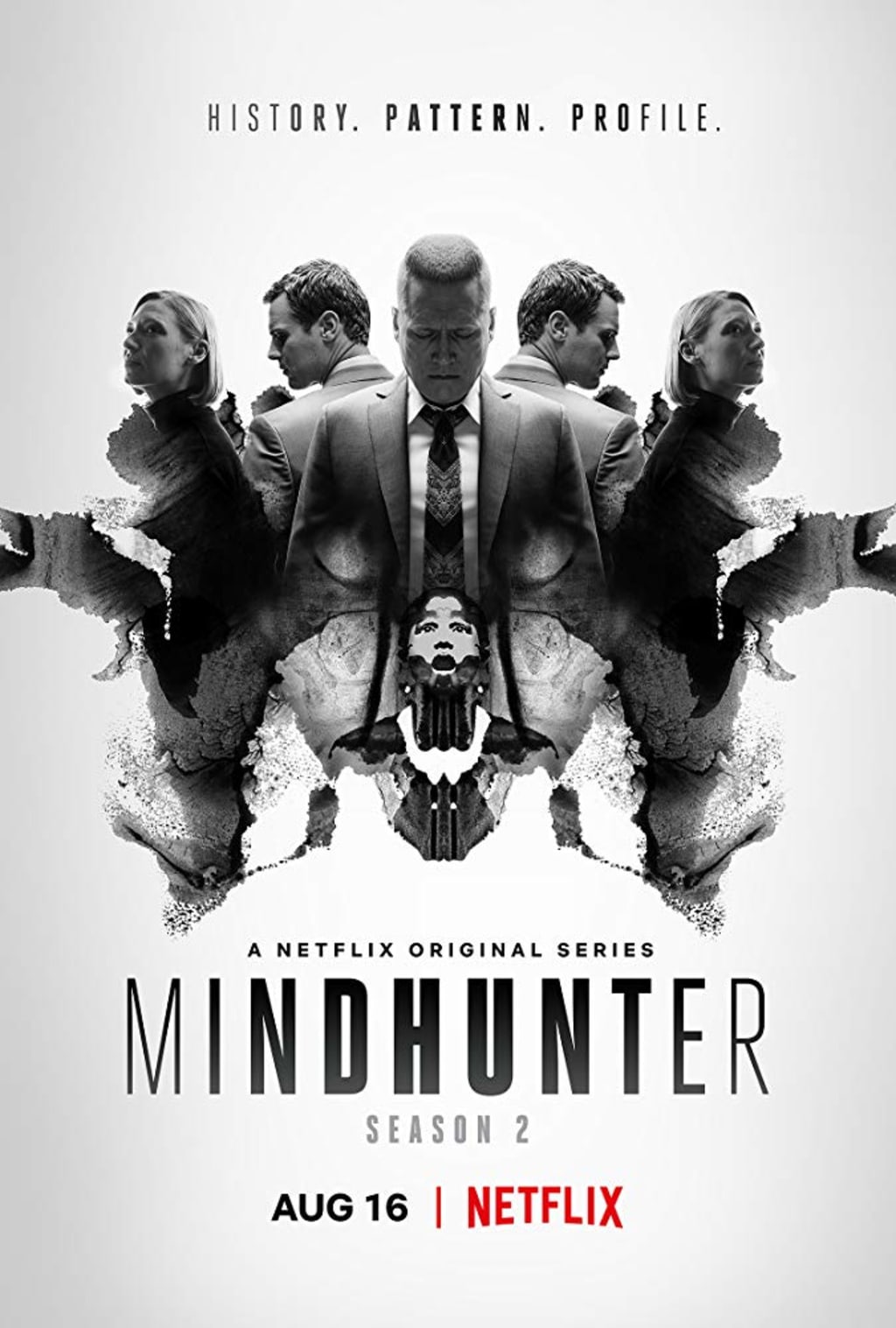 My wife and I very much enjoyed the first season of Mindhunter, but, whew, the second season was much better—more compelling—in just about every way, except one.
Among the highlights were interviews with the Son of Sam and Charles Manson. Having seen Once Upon a Time in Hollywood a few weeks ago, the Manson interview, and a bit later, disciple Tex, one of the actual killers, was especially riveting. And the long harrowing story of the Atlanta Child Murders, culminating with the arrest and conviction of Wayne Williams for just two out of most of 28+ which he likely committed, was a masterpiece in itself.
The one part I didn't care for was the story of Brian, Bill Tench's son, who witnesses the murder of a little child, tries to revive the child by placing him on a crucifix (at least, that's the best interpretation his parents can make of this), and is profoundly traumatized by all of this. I guess the creators of Mindhunter thought that putting the senior FBI hunter in this situation—his son may be on the way to becoming a sicko killer—made for a powerful narrative. I thought it was mostly distracting.
Mindhunter is based on real characters, but is not even docudrama-level true, given that, unlike the serial killers, the main BSU players were not actual people. This in some ways was a good move, since it allows for intriguing developments of the characters that may or may not have actually happened at the FBI. Dr. Wendy Carr's (Anna Torv) love life would be an example of this strategy working well.
But the time given to Brian's story, making it almost a counterpoint to the unfolding Atlanta story, was just too much. Yes, it had the advantage of keeping Tench (brilliantly played by Holt McCallany), away from Atlanta much more than he wanted. but surely some other development could have done the same thing. The problem with Brian's story is that its emotional intensity was so strong that it sapped energy from the intense Atlanta story. In effect, what you have is complete fiction (Brian's story) competing with fact-based historical narrative (Atlanta). Given that the strong suit of Mindhunter its reflection of the reality of the BSU and its revolutionary way of apprehending serial killers, to water that down with a big fictitious story makes not much sense. (See The Wrap—which liked the Brian story—for research that it is fictitious.)
But... the rest of Mindhunter was so outstanding that my wife and I will be sure to watch its season 3, which has yet to be announced. It will be something to see Holden Ford's (Jonathan Groff) astonishing mind bring down the BTK killer and who knows who else.