Review of Dexter 1.9-10
Superb -- Until the Last Few Minutes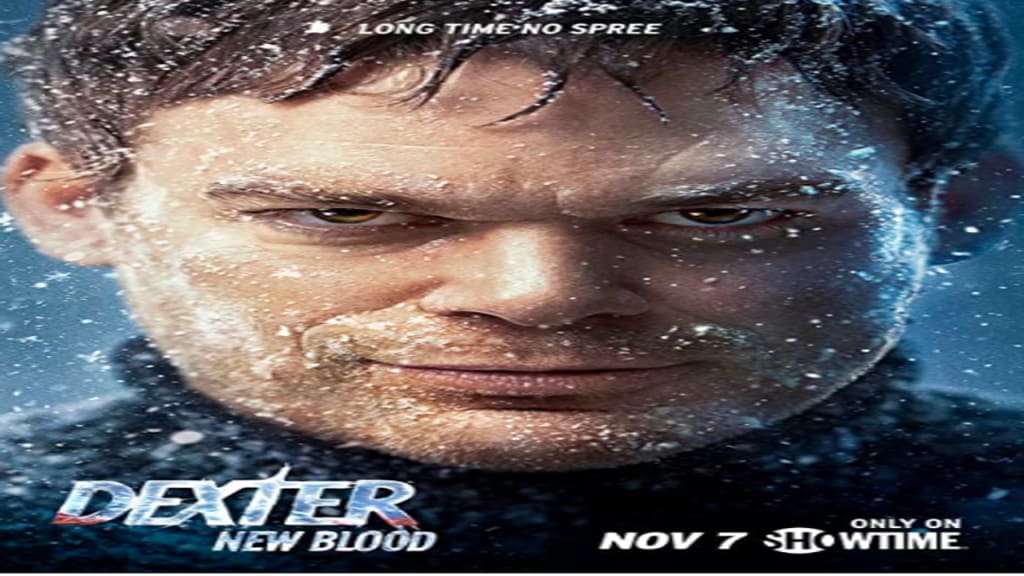 Well, I loved Dexter: New Blood, until the very end, which I thought was atrocious, and inconsistent with everything we've come to know about the serial killer on the side of the angels.
Let's start with episode 1.9, another heart in your throat episode of Dexter: New Blood, which tied up one big package and left open another.
[Spoilers ahead ... ]
Kurt was savage, cunning, pouncing without fear, but no match for Dexter. Especially because Dexter was now enhanced with the relief of telling Harrison everything. Including what Deb (her voice inside Dexter) pleaded with Dexter not to do: tell Harrison that the way Dexter made sure that the psychos he killed didn't do anymore harm was, well, to kill them.
So Dexter and Harrison were good. Not so much Angela, who now had even more evidence that Dexter was the Bay City Butcher. As I said last week, this put Dexter into an impossible position. He was certainly not going to kill Angela. Would he let her put him in prison? That would leave Harrison unprotected. So I doubted he would let that happen, either.
I always thought the ending of this season would depend upon whether that ending was a series or a season finale. And at this point, Showtime says they just don't know. I'm hoping that the series continues. My guess is Michael C. Hall and Jack Alcott feel that way, too. And I think I saw somewhere that creator Clyde Phillips might be open to that, as well.
But where did the finale of Dexter: New Blood leave us? I thought it was superb and powerful, and I didn't like it at all. Because, well, as I said, the ending ruined it.
Dexter was right in his thinking, made clear in the past few episodes, that Harrison needed Dexter's guidance and fathering to channel Harrison's dark passenger (which was very real and dangerous) in a way that kept Harrison from prison and worse, getting killed. Nothing that happened in the finale warranted Dexter changing his mind.
Now, it's true that if Dexter had left Iron Lake, and taken on a new identity again, that would also have left Harrison without a father. But not permanently. Dexter could have figured out a way to get back to Harrison, wherever Harrison was, sooner or later.
And with Harrison killing his father, there is no way. And what impact will killing his father have on Harrison? How will Harrison get over that? Now he not only has that dark passenger, but the guilt of killing his own father to bear, for the rest of his life.
So here's what I think Dexter should have done: run away to a new life. Not instructing Harrison to unlock the trigger of the rifle. This, in addition to being a better ending, would have made for a much better second season, if ever there is one. As it is, we'll have to be content with Dexter being the same scolding or comforting vision of Harrison's, as Deb was to Dexter this season.
But, hey, this isn't my series. I'm just a viewer and a reviewer. And this was a great series, deserving of all kinds of credit. Up to but not including the very end.
tv review
Paul Levinson's novels include The Silk Code & The Plot To Save Socrates; his LPs Twice Upon A Rhyme & Welcome Up; his nonfiction including Fake News in Real Context, The Soft Edge & Digital McLuhan have been translated into 15 languages.