Reason First: A Tale of Two Delaware Areas Part II
Would you visit Wilmington or Bear?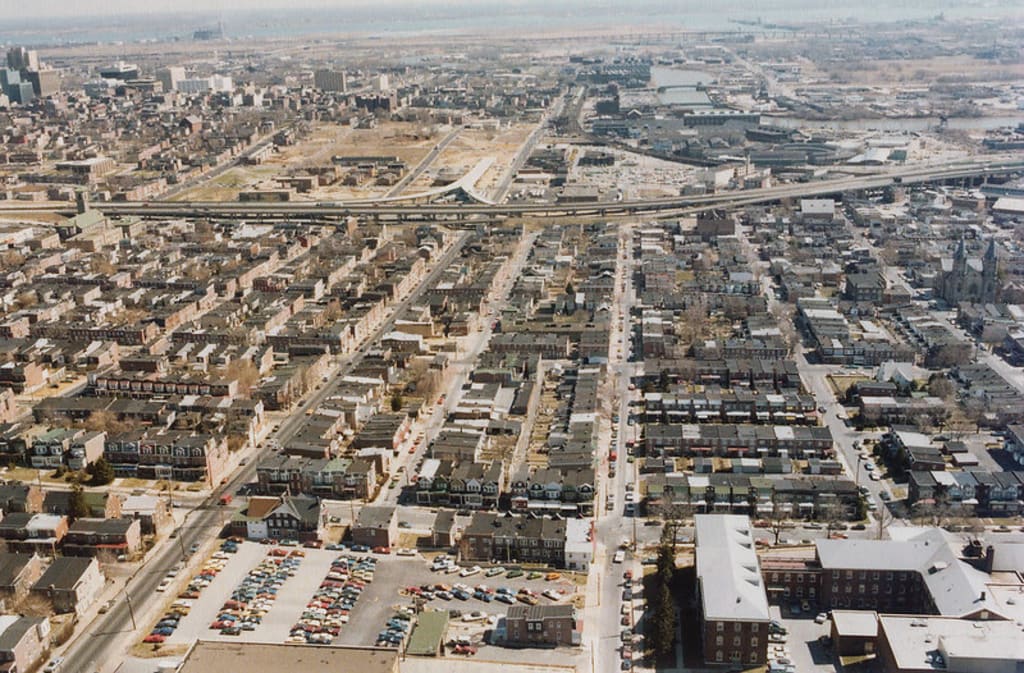 It's a story of geography. Wilmington, Delaware is a tiny city in a tiny state. Bear, Delaware is even tinier. But the main difference is in the civic structure of both of these areas. Wilmington is known for its mean streets and comparatively high levels of the start of physical force. Bear... well not so much. According to the News Journal, a New Castle male was found guilty of killing a fellow worker in 2015 in Bear. Just a few days prior to this writing, a 25-year-old man was snuffed out of existence by gunfire. This was only a few days ago. The gulf that exists between Wilmington and other areas of Delaware continues to stretch in regard to slayings and other crimes.
The New Castle male, Bobby Taylor, had been on the lam and had reached Tennessee. Law enforcement officials arrested Taylor for assault and then discovered that Delaware State Police wanted him for the death of the unrelated Aloysisus Taylor. Both worked at the car wash in Bear. The 25-year-old man who received rounds on behalf of an unknown assailant prolongs the stretch of force against citizens of the city of Wilmington. Unlike Aloysisus Taylor, this man's murderer is still on the loose. Between the two locations, it seems as if there will forever be a distinction concerning the amount of bodies that the two areas incur.
Sentiments over how an individual is "built" stem from archaic notions that if you're from Wilmington, you're sharper and possess "street credibility." While in the surrounding areas like Bear, the population is perceived as "soft" or "out of touch." These remain only conjecture as it is in the mind of the individual not in the environment in which they grew up that determines their character or outlook. It's as if in some twisted way the murder rate in Delaware's largest city reflects the character of the inhabitants. Bear seems to be an incubator for people who may be oblivious to what goes on in Wilmington. Some people in Wilmington may even be numb to the facts of the acts of force that surround them.
Bear and Wilmington remain just two of the areas of the First State. For all the other cities and towns that comprise Delaware, it appears that both of them represent the beautiful struggle that goes on in the state. It is the complete disregard for life and limb that fuels the violence which occurs more frequently in Wilmington but also shows up in Bear. This all revolves around the question: is it worth it? Is it worth taking another person's life? Is it worth shooting someone and then fleeing only to be captured and found guilty of second-degree murder and other crimes?
Irrationalism is the seed that grows into the gnarled and ugly tree of discord. If only Bobby Taylor had thought of the facts and the reality of the aftermath that would happen when he struck down Aloysisus Taylor four years ago. If only the suspect wanted in the 25-year-old male's slaying had thought through the idea of cutting down a man's life like chaff. Unthinking people kill people. It is the lack of thought, whether it's in Wilmington or Bear, that accounts for the evil. All one has to do is stand for a moment and decide to not commit such wickedness. With brains focused on producing, building, creating, and seeking out relationships, the notion of murdering someone may be curbed. Of course, it is much deeper than that and yet simpler, too. It takes the mind of a completely rational person to recognize that life, liberty, property and the pursuit of happiness can flow even in places like these two areas of Delaware.