Postulant Nun Strangled To Death While Praying
Sister Roberta Elam was raped and strangled while praying near her convent.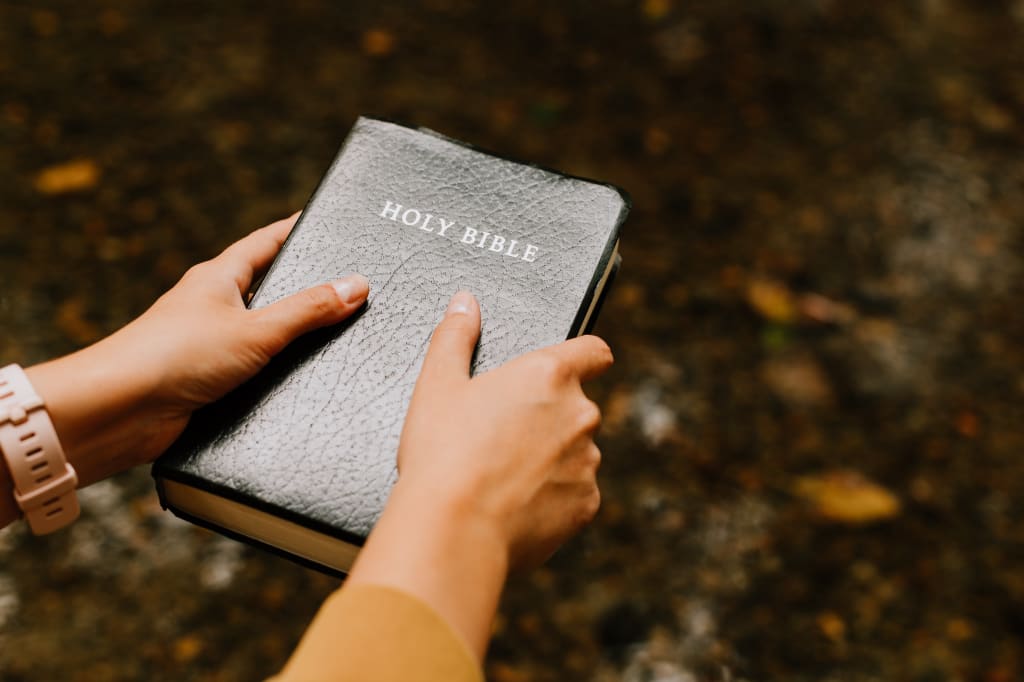 Photo by Priscilla Du Preez on Unsplash
Roberta Ann Elam, originally from Minnesota, studied theology at Fordham University in New York. She worked as a coordinator of adult religious programs for the Diocese of Wheeling-Charleston in West Virginia.
Her friends and family described her as an outspoken woman who was passionate about social justice issues. According to her brother Chris Elam, she wanted to become a priest — she thought that it was "ludicrous" that women weren't allowed to do so. Roberta drove an orange sports car, was athletic, and enjoyed writing poetry.
By the age of 26, Roberta had decided to join the Sisters of Saint Joseph. A few months later, in early June of 1977, she moved into the motherhouse, Mount Saint Joseph, in Wheeling, West Virginia.
Technically, Roberta was not yet a nun, she was a pre-novitiate candidate or postulant nun. She was known as Sister Robin.
At 10:30 AM on June 13, 1977, Sister Robin grabbed an apple from the motherhouse's kitchen. Along with her Bible, she walked over to a hill located about 100 yards behind the building.
Sister Robin had just started an eight-day silent retreat. These eight days were not only dedicated to prayer but also to contemplate her decision to become a nun. She had been struggling with what to do with her life.
She sat on the bench on the hill which overlooked the convent. This spot was often used by the nuns to pray as it was particularly peaceful.
It was almost 2 PM when a caretaker stumbled upon Sister Robin's dead body. She was lying on her back about 40 yards from the bench which had been tipped over. Her blouse and bra had been pulled up and her pants and underwear pulled down.
26-year-old Sister Robin had been attacked while praying. She did not have any defensive wounds. The postulant nun had been incapacitated, raped, and strangled to death.
Initially, it was believed that the attacker had come through the woods behind her. But after further examination, thumb impressions on Sister Robin's throat indicated that she had been strangled from the front.
Either way, she had been dragged from the bench to a slope. The Speidel Golf Course was right beside the convent but would not be visible from this spot.
Authorities conducted a search of the area but did not find any clues. All golfers who were at the course that day were investigated. They were all cleared from being suspects and none of them had heard or seen anything at the time of the murder.
Salvage Workers
Several workers from an Atlanta, Georgia, salvage company were interviewed by police. They had recently been in the area removing telephone cables from poles near the convent.
Just days before Sister Robin was murdered, she had "words" with one of the workers. The man had made obscene remarks about her and the other nuns.
Authorities concluded that none of the workers were suspects.
Mystery Man
Special investigator Richard Vulgamore created a composite sketch based on the descriptions given by several witnesses of a man who had been repeatedly seen in the area in the months leading up to Sister Robin's murder.
One witness recalled seeing this man around the time of the murder, between 10:30 and 11:30 AM. They had been driving by the convent, on Pogue Run Road, when they noticed him exit his car and walk across to the embankment below the area where Sister Robin would be found dead.
The unknown man was described as "unkept". He had a dark complexion, shaggy black hair, black eyes, and a beard. Witnesses said he was medium build, between 30 and 33-years-old, and was 5 feet 10 inches or 6 feet tall. He may have had a small brown poodle-like dog.
He drove a faded blue or gray 1969 Chevrolet Impala. It was rusty and had some dents. A few witnesses were pretty sure that the car had West Virginia plates. The car also had three stickers. One is believed to have been related to coal mining while the other two were religious. One may have said "Jesus" and the other was an image of praying hands.
This mystery man has never been identified.
Serial Killer
In the months leading up to Sister Robin's murder, four women had been raped and killed in a similar manner in Washington County, Pennsylvania, less than an hour away from the convent.
Although some people still believe Sister Robin could have been one of the serial killer's victims, authorities ruled it out due to different modus operandi. The four women had been strangled with an article of their own clothing, unlike Sister Robin who had been strangled with the attacker's bare hands.
Local Man
John Shoplak, a local Wheeling man, was eliminated as a suspect during the initial investigation even though he knew details about the crime that hadn't been released to the public. His blood type, taken from his military records, did not match blood found at the crime scene believed to belong to the attacker.
In an episode dedicated to Sister Robin of The DNA of Murder with Paul Holes, investigator Paul Holes explained that blood samples taken from military records have a "fairly high error rate" due to outdated technology.
When interviewed at the time, John's ex-girlfriend told police that he had choked her once. They broke up merely a month before the nun's murder and she stated that John did not like Catholic people.
John had previously been accused of raping two girls and had been convicted of robbing his grandmother. During the burglary, he cut her finger off to steal a ring and kept her quiet by wrapping a telephone wire around her neck.
A former friend of his revealed to police that he had admitted to killing a nun near Oglebay Park, which is only a couple of miles away from the convent. John had told his friend that he had strangled her with a belt and commented that the woman "was either a virgin or was coming on the rag because he had blood on him". Sister Robin had been on her period when she was raped.
John died in 2019. Because he was hospitalized prior to his death, it is likely that the hospital has his tissue samples. As of 2019, the Ohio County Sheriff's Office was pursuing the sample in hopes of comparing it to the attacker's DNA profile. There have been no further updates.
Sister Roberta Elam's brutal attack and murder has been unsolved for 44 years. She is buried at Mount Calvary Cemetery where there is a section solely for sisters of Saint Joseph.