Netflix Recommendations
Recommendations of Television Programmes and Movies Streaming on Netflix UK - and Possibly in the US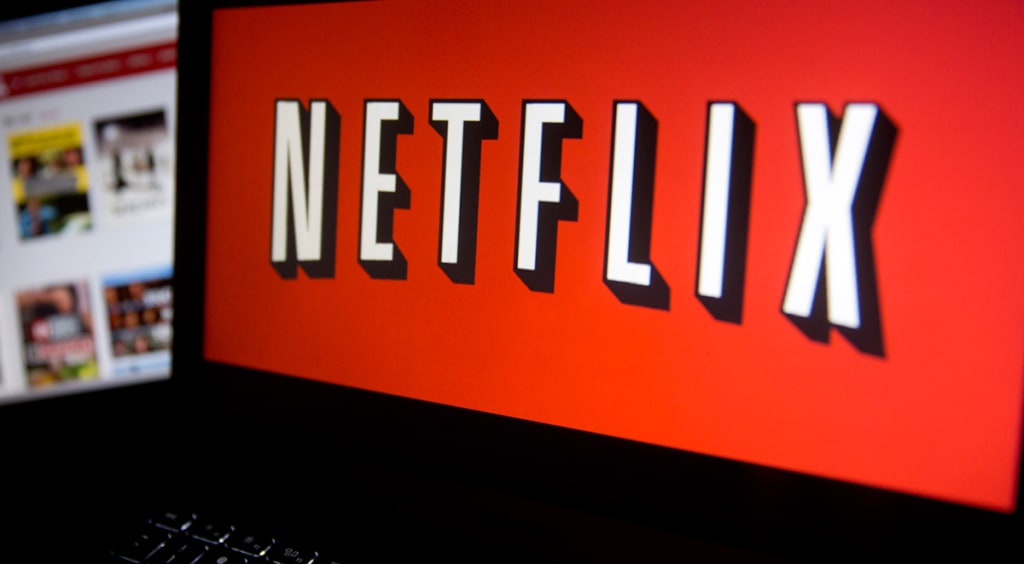 Netflix on PC
When it comes to entertainment companies like Netflix, Amazon Prime, Twitch, YouTube, and many others, there are numerous shows and movies that are available. The only problem we all have is—what do we want to watch? People search for hours on a daily basis trying to find something suitable to watch. Whether they are crime, sci-fi, fantasy, animation, action/adventure, or romance, people generally find it difficult to come across something they know they will like.
As an individual who isn't particularly fond of fiction movies or programmes, there's little to choose from. Over time I have given certain shows a chance simply due to their subject: crime and literature, for example. Since I am also someone who finds it agonising to sit for hours searching for something decent to watch, I thought I would be generous and share some TV programmes streaming on Netflix that I highly recommend.
1. 'The Frankenstein Chronicles'
I have already published a review on this television series. If you want to read that then here is the link: "The Frankenstein Chronicles." If the link does not work, feel free to view my profile and have a read there!
The Frankenstein Chronicles is of course based from Mary Shelley's 1888 novel Frankenstein. It begins with a search party of police officers at a secluded area—near a river—where [one of the main characters] John Marlott (Sean Bean) discovers a deceased body of a child. The child has been dismembered and repaired with limbs combined from a further eight missing children. With the gruesome discovery under his belt, he sets out to find the culprit(s), finding himself in that very situation.
It is very interesting! If you are fond of crime, literature, and history then this is certainly recommended for you! As I have already published an in-depth review of this programme, I will leave this one here.
2. 'Y Gwyll / Hinterland'
I am yet to finish an in-depth review on this series, but I definitely recommend this. It is a detective drama series set in Aberystwyth, Wales; it is in the British language and does contain Welsh dialect. It is three seasons and each episode is a different crime scene—however, there is a huge plot to it; an old case is haunting particular characters throughout the whole series, with the truth getting closer. My best and personal advice is: when you do watch this and after you have finished the first episode, keep that first episode in mind. If you do not recall the first episode throughout, the ending will mean nothing. And the last episode(s) are the best—they're the ones to look out for!
I was glued to this programme as soon as I started watching it. It is a fiction series, although these issues happen in reality and are often missed by professionals and even the law. It hits you like a ton of bricks. The first episode is the star-sign of the programme; the story carries on from this and you have to solve the puzzle yourself. I, myself, was very intrigued by this and I felt like a detective myself: solving a case that is years old. When it all comes together during the last three-or-so episodes, it feels relieving. I have never felt so relieved after a series has finished. It was sad to see it finish, although I felt some sense of justice for the children-now-adults. It ends dramatically but the feeling of relief inside me lasted for days. In fact, I almost felt as though I could become a fiction-detective.
3. 'Safe'
Safe is a thrilling-drama TV series. A widowed surgeon struggles to raise his two daughters after the passing of his wife a year prior. Things seemed to have been on the right track for the family; however, one twist changes things for the worst: his eldest daughter, Jenny, goes missing with her boyfriend. The investigation strikes dark, unknown secrets about the people living in the close-nit community.
The boyfriend, Chris, is found dead shortly on in the programme while Jenny is still missing. There are four-to-five different families—that I can recall—who are involved where the friendship crowd is concerned. A party at one particular girl's house is where some secrets lie. The widowed surgeon, Tom, is starting a new relationship at this time, and is also determined to find the whereabouts of his daughter, feeling as though he has failed as a father.
I wasn't sure about this programme. I was at a friend's house and we were in the situation of "what do we want to watch?" We scrolled through Netflix, for perhaps 40 minutes, before finding Safe. We decided to watch it and it was actually good—at first. In the beginning you watch the party at "the popular girl's house" and, by what we first see, it ends peacefully, except the disappearance of Chris and Jenny. There are a lot of flashbacks within the programme and you then start seeing scenes of "what happened behind closed doors." As the investigation hurries on, nobody finds Jenny until the very end. Jenny—at one point—comes across as a suspect in her own boyfriend's murder case. The search for Jenny, by her father, lasts almost the whole programme, which is so long-winded it makes it frustrating to watch.
By the end of the programme, Tom and his girlfriend, Sophie, a detective solving the murder of Chris, discover that a particular person from the past had been at the same party. They also discover that Jenny is with this person and that Jenny knows the "secret of the past." It all adds up at the end, except for the killer. The killer will come across as a huge shock! It certainly did to me and my friend.
4. 'Unforgotten'
Unforgotten is a six-part-crime-drama set in England. It begins straight to the point: human remains are discovered under concrete which may have been there for decades, and almost certainly over a century. The two main characters and lead detectives, DSI Cassie Stuart (Nicola Walker) and DI Sunil Khan (Sanjeev Bhaskar) are at first unsure about how they are going to investigate a crime that could have occurred longer than a century ago. According to dimensions of the building that once stood above the concrete in 1886, the human remains could be 130-years-old. However, on a hunch, DSI Stuart and DI Khan discover elements that could prove the remains to be less than half-a-century old, meaning the people who committed this crime will almost certainly be alive!
The investigation starts with very few leads; they had no idea who the victim was; they had no suspects or family to connect the remains of the victim to, and they had no further evidence than the human skeleton itself. When watching this, I felt that this case sensitively touched DSI Stuart, being extremely eager to find leads and bring someone's family member home.
This programme made me realise that no matter how badly your past may have been, the memories and crimes you committed will come back to haunt you one day. How would you feel: you have moved on from a murder you were once involved with—you have grown up, married, had children. Then one day you get a phone call, a phone call that will bring buried secrets alive again, your family finding out who they really had spent half of their lives with. How do you save yourself?
I believe there are four different suspects with families, high profiles and rough pasts—pasts that they have turned around and made a life with—who not-yet-know the remains of a person they were all involved with—and badly—has been discovered, with detectives using their utmost power to find the person(s) responsible.
It is a very touching programme. I don't want to mention much of the plot itself as it will ruin it! But I can assure you, you will like it—and if you are a lover of crime and detective working (such as myself) then I recommend it all-the-more.
There is one thing that each and every one of these four programmes have in common: serious crimes get unnoticed because of the law and people with high profiles. The law cannot be trusted. People with high-ranked jobs cannot be trusted. Let's face it, nobody can be trusted.
There are a ton more programmes on Netflix that I could recommend if you are interested in the crime genre. These current four are all fiction, but if you're wanting some non-fiction recommendations then I can recommend shows like Forensic Files(9 collections; available on Netflix UK), True Crime (One season; available on Netflix UK), Real Detective (Two seasons; available on Netflix UK), The Investigator: A British Crime Story (Two seasons; one season available on Netflix UK and the second season is due to air in 2018, according to sources), Britain's Darkest Taboos (5 seasons; available on Netflix UK) and Josef Fritzl: The Story of a Monster (48 minutes long and available on Netflix UK).
My fifth recommendation is a non-fiction programme:
5. 'Dreams of a Life'
Dreams of a Life is also an interesting documentary to watch. It isn't available on Netflix anymore but is available on DVD and demand. This is, of course, a true story. It involves a woman lying in her bedsit, undiscovered for three years. Three years. You would think it would be impossible. I cried at this documentary. It's extremely upsetting, although quite touching. This film-documentary left me speechless, baffled, brainwashed and confused. I will attach the trailer to the documentary below for anyone interested.
(WARNING: I do not recommend this programme to anyone who might have recently lost a loved one.)