'The Frankenstein Chronicles'
A Review of the British Television Period Crime Drama, 'The Frankenstein Chronicles,' Which First Aired on ITV Encore in 2015 and Has Since Become Available on Netflix UK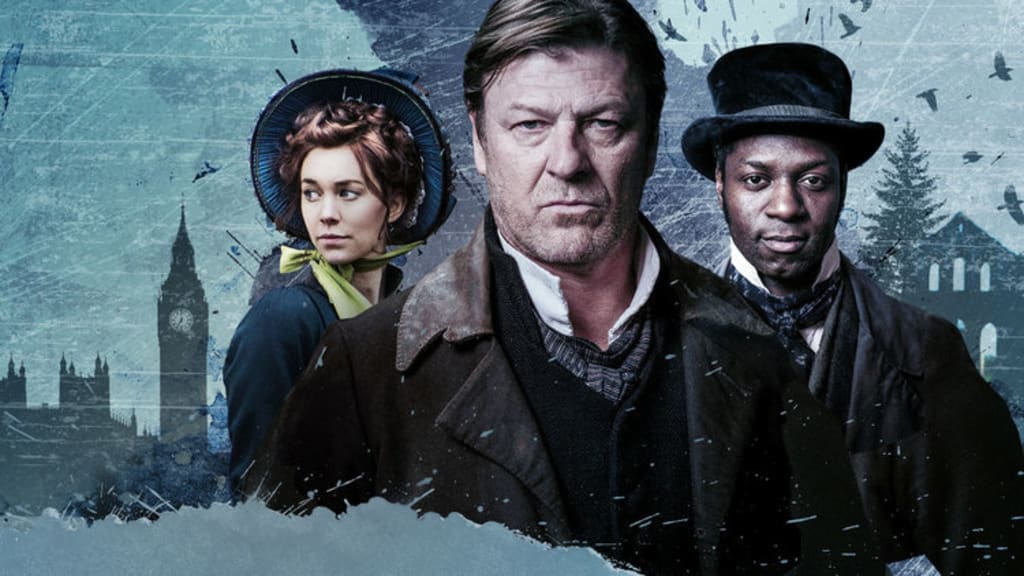 The Frankenstein Chronicles is a television series first aired on ITV Encore in the United Kingdom in 2015. It is said to be a re-imagining of the 1818 novel, Frankenstein, written by author Mary Shelley. In 1827 London, lead role, Detective Inspector John Marlott (Sean Bean), follows on as a river police officer, uncovering a deceased body stitched up with various body parts and sets about to find the person(s) responsible for such a heinous crime; in his tracks he uncovers leads that appear much more terrifying.
If you are interested in English Literature and are intrigued by Mary Shelley's Frankenstein, or are interested in other related subjects such as politics, history, crime, and period dramas, then this series is highly recommended for you. This two-seasoned-drama provides a gripping insight of each character and their role in real-life history — for example, William Blake, a poet from the 1700s, is frequently mentioned when a young girl appears to be missing; his poem "The Little Girl Lost"gives clues to police officers on her whereabouts. The poem comes from William Blake's collection Songs of Innocence and of Experience.
As the story is based on Mary Shelley's novel Frankenstein, there are various names you will come across that you may know of: for example, the journalist's name is 'Boz' — a prename used by Charles Dickens. The Morning Chronicle (the newspaper used in The Frankenstein Chronicles) was a newspaper that advertised from 1769 to its last publication in 1865. Charles Dickens, an English writer and social critic, was employed by editor John Black of The Morning Chronicle in 1817 and began reporting for the Chronicle in 1834 with the dubbed name 'Boz'. Another important name you will come across is Sir Robert Peel, a British statesman of the Conservative Party who served twice as Prime Minister of the United Kingdom and twice as Home Secretary. His character is rather charming, but even he is unaware of the heinous crimes occurring under his nose. (These characters are where I would say the interest in history or politics come into the subject.)
I, myself, am interested in the likes of literature and crime and I'm not a huge fan of fiction; however, this season took me to a different place. Every time I finished an episode, I couldn't stop there — I had to go to the next, and basically finish until the end. It's extremely gripping, especially if you do have big interests in the particular subjects! The greatest thing I liked about this series is that it doesn't drag the storylines on — it is very much to the point, rather than forgetting what has happened before the person(s) responsible is caught. There are clues throughout the episodes in season two; however, it comes across as suspicious in season one who the killer may be. Either way, you will be shocked when you find out who the real killer is! The person who is made out to be the village butcher is the beginning of the killer's secret way of rebirthing a full-grown human.
If you are in the United Kingdom and have loved this series so far (if you have only watched the first season), then that is great, you should certainly look forward to the second! However, for the people living in the United States or different territories, you just happen to be in luck. The quote below is in the Wikipedia page of The Frankenstein Chronicles. The source — that I know of — is said to be reliable. I hope people across the world will be intrigued by this series as I am!
A&E subsequently acquired the series for broadcast in the United States, describing it as "thrilling and terrifying". In December 2017, it was announced that Netflix had struck a deal to carry the program in the United States and other territories. (Wikipedia, 2018)