Nathaniel Bar-Jonah
The 300 Pound Child Predator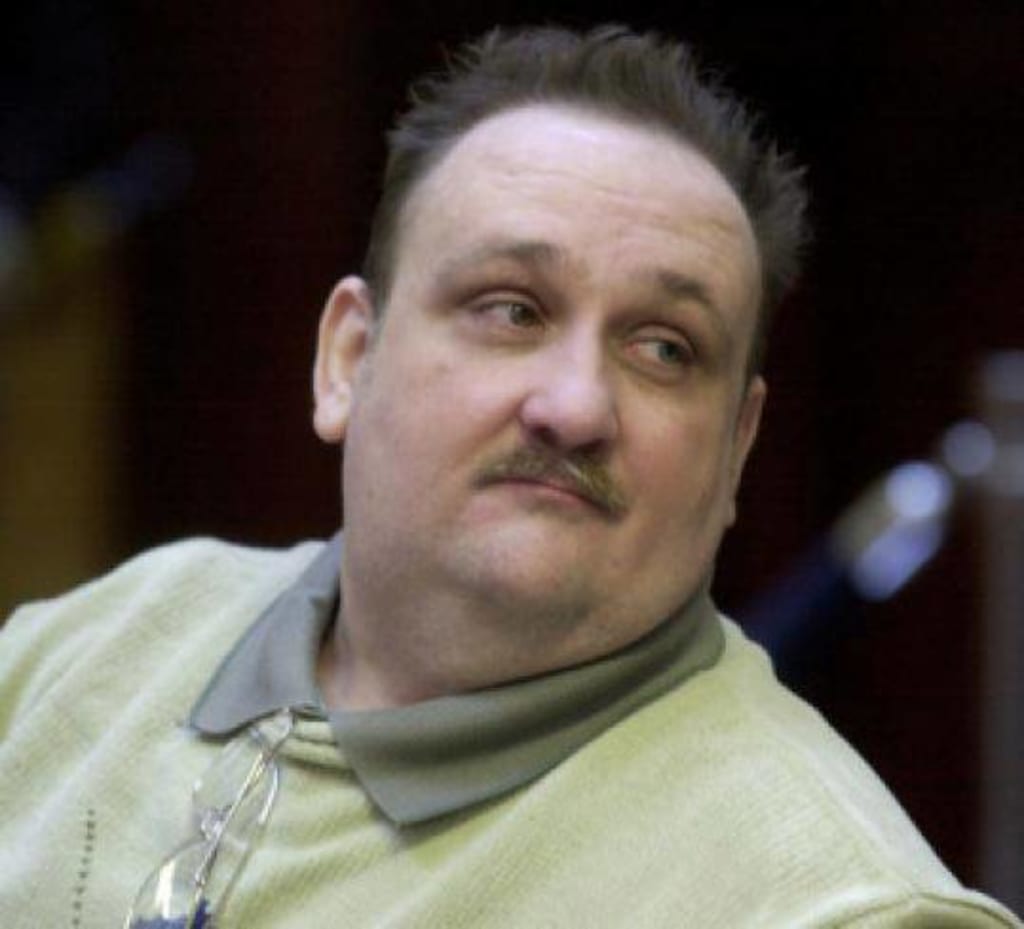 Nathaniel Bar-Jonah was born David Paul Brown on February 15, 1957 in Worcester, Massachusetts. In July 1964, when he was seven years old, Nathaniel lured a neighbor into his basement. He told the five-year-old girl that he had gotten a Ouija board for his birthday and that it could predict the future. He tried to strangle the girl, but she screamed which alerted Bar-Jonah's mother and she came to rescue the girl. Nathaniel lured a six-year-old neighbor boy to a hill to go sledding in January 1970 when he was twelve years old. When they got to the hill, Nathaniel sexually assaulted the little boy. A few years later, he tried to lure two boys who were riding their bikes down his street to a cemetery to murder them. One of the boys was suspicious and convinced the other boy not to go.
In March 1975, Nathaniel impersonated a police officer and abducted an eight-year-old boy named Richard O'Conner. Richard was on his way to school when Nathaniel sexually assaulted and strangled him. A neighbor witnessed the abduction and called the police. A patrol car saw a car matching the one from the abduction in a parking lot. The officer called for backup and ordered Nathaniel out of the car. Richard was found bloody and covered in his own urine and defecation and near death.
Days before he graduated from high school, Nathaniel drove to Hartford, Connecticut. He again impersonated a police officer and abducted a nine-year-old girl. He assaulted the girl in his car then threw her out when she started to vomit and convulse from the assault. A witness managed to get the license plate number which led to Nathaniel's arrest. Nathaniel's probation officer never heard about the assault on the girl and he was released from parole in May 1976 for the abduction and assault of Richard O'Conner. He received a letter thanking him for his cooperation when his parole was over.
On September 24, 1977, Nathaniel impersonated an undercover FBI agent. He convinced two boys who were coming out of the White City Cinemas in Shrewsbury, Massachusetts to get in his car. He took the boys to a secluded area, handcuffed them, then strangled and flicked cigarette ashes on them. Nathaniel, who weighed 375 pounds, then jumped on the chest of one of the boys and believed he was dead. He then drove off with the other boy alive in the trunk. The first boy regained consciousness and was able to find help. Nathaniel was arrested and the other boy was found still alive in the trunk of his car. Nathaniel was convicted of attempted murder and was sentenced to eighteen to twenty years in prison. He was transferred from prison to the Bridgewater State Hospital.
He changed his name to Nathaniel Benjamin Levi Bar-Jonah on March 22, 1984. He told friends and family that he changed his name because he wanted to know what it was like to be discriminated against as a Jew. During an interview with Dr. Michael Stone for the TV show Most Evil, he stated that he was Jewish and wanted his name to reflect that. Later that year, Superior Court Judge Walter E. Steele ruled that Massachusetts had not proven that Nathaniel was dangerous. Nathaniel was released and then moved to Great Falls, Montana. Nathaniel told his psychiatrists that he fantasized about abducting, murdering, and eating children.
A month after his release, Nathaniel saw a seven-year-old boy sitting alone in a car on August 9, 1991, outside a post office in Oxford, Massachusetts. Weighing 275 pounds at the time, Nathaniel got in the car and sat on the boy's chest. A few people including the boy's mother witnessed what was happening and ran to the boy's rescue. Nathaniel fled the scene. An officer recognized Nathaniel's description from fifteen years earlier and he was arrested. Nathaniel originally claimed that he had gotten in the car to get out of the rain. He later admitted to the intention of killing the boy. He was sentenced to probation in Montana.
Ten-year-old Zach Ramsay left his apartment at around 7:34 am on February 6, 1996 to go to school. He took his usual route through an alley near 4th Street. He was wearing a blue denim jacket with green sleeves, a blue football jersey with his last name on the back in gold letters, stonewashed jeans, and black high-top sneakers. A family who lived in an apartment in the alley saw Zach there that morning. They also reported that they saw an off-white, four-door car almost run him over. Another witness saw Zach standing in the alley and said that he looked like he was waiting for someone. Another witness who lived at the end of the alley saw Zach looking distressed with an obese man following a few feet behind at around 7:45 am. Someone else reported seeing Nathaniel standing beside a dumpster in the alley at 7:15 am. He was reported as wearing a navy blue "police-like" jacket. The same witness also saw Zach enter the alley later while Nathaniel was still standing by the dumpster. Zach disappeared somewhere between where the alley cuts into 6th Street and comes out at 7th Street. He has not been seen or heard from since. A judge declared Zach legally dead in 2011 despite his mother's objections.
Investigations that were conducted years after Zach went missing determined that Nathaniel had access to his mother's off-white, four-door 1978 Toyota Corolla on the day Zach disappeared. Nathaniel's mother and brother were out of town for a funeral. It was also discovered that Nathaniel did not work on that day or the days right after. Detectives found a list of boys' names while searching Nathaniel's apartment. The list included previous victims and "Zackery Ramsey" followed by the word "DIED". There were also several newspaper clippings found in the apartment following Zach's case.
Nathaniel's former roommate reported finding clothes in the apartment that matched the clothes Zach wore the day he disappeared along with bloody gloves. Other roommates claimed that Nathaniel randomly brought up Zach in conversations. Investigators found notebooks with what seemed to be coded writing in them. After months of effort and with the help of the FBI, the writing was decoded. The notebooks described torturing and eating children and they also included recipes involving children's body parts. Detectives sprayed Nathaniel's garage with a phosphorus chemical and discovered the word "Tita". This led authorities to believe that Nathaniel was responsible for the abduction of James Teta from Massachusetts on August 23, 1973. James' body was found off Route 119 in Rindge, New Hampshire on August 25, 1973. His autopsy showed that he had been raped and strangled.
Nathaniel was arrested in 1999 for impersonating a police officer. After searching his home and finding several pictures of young children cut out of magazines and a bone belonging to a young male, Montana police charged Nathaniel with kidnapping and sexual assault. Nathaniel was prosecuted for the abduction and molestation of three boys. He was convicted of kidnapping, aggravated assault, and sexual assault, including charges of torturing one of the boys and hanging him from the ceiling.
During the trial, 36-year-old Mary Patrone recognized Nathaniel as the man who had abducted and assaulted her in 1974. The statute of limitations had expired, and Nathaniel could not be charged for that crime. Nathaniel was sentenced to 130 years in prison. He maintained his innocence until he died of myocardial infarction on April 13, 2008.
About the Creator
I post true crime stories. I also post poems and short stories written by my husband, Thomas Mormon.
Reader insights
Be the first to share your insights about this piece.
Add your insights