Mass Murderers Who Wrote Fan Letters
Serial killers are known to have a cult following and evolving fan base. Here are the mass murderers who wrote fan letters.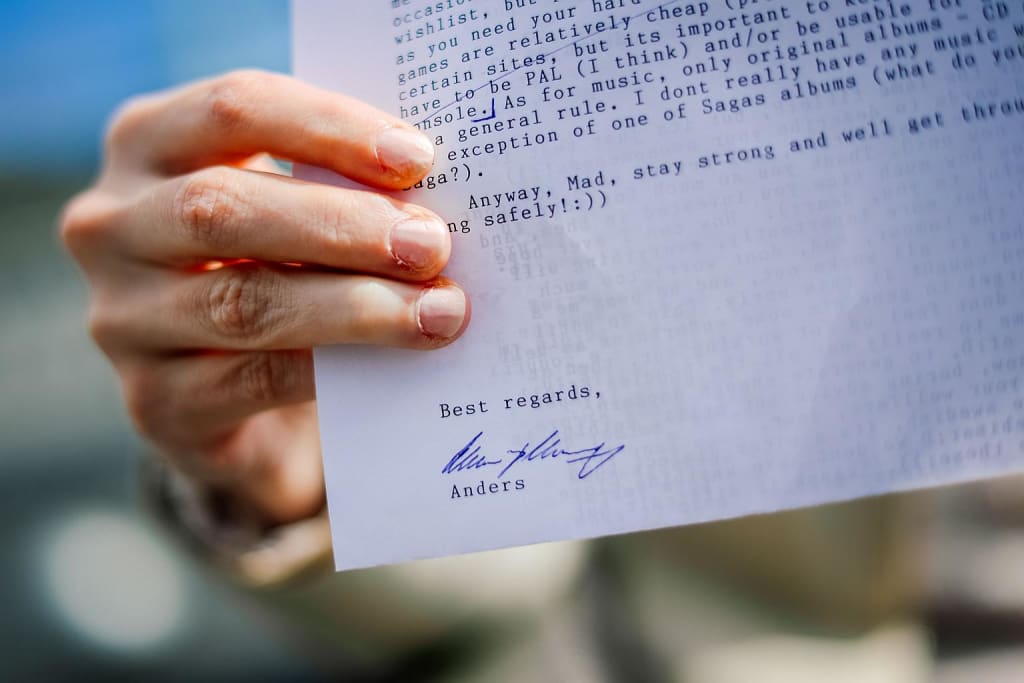 Mass murderers, serial killers, and cult leaders have long been a fascinating phenomenon to the general public. People such as Charles Manson, Ted Bundy, and Richard Ramirez have committed such cruel acts that they have created household names for themselves. With the media curating stories, releasing books, and telling tall tales of these murderers, they have accumulated fan clubs around the globe who do everything from write love letters to send countless amounts of fan mail.
Despite the growing fan base of these notorious killers, they have fallen victim to the law. Many of the mass murderers who wrote fan letters are either on death row, are serving life in prison, or have already received the death penalty. As they sit on trial and endure their sentencing, many of these killers receive fan letters and even marriage proposals. Anything to get in touch with these bad boys.
Charles Manson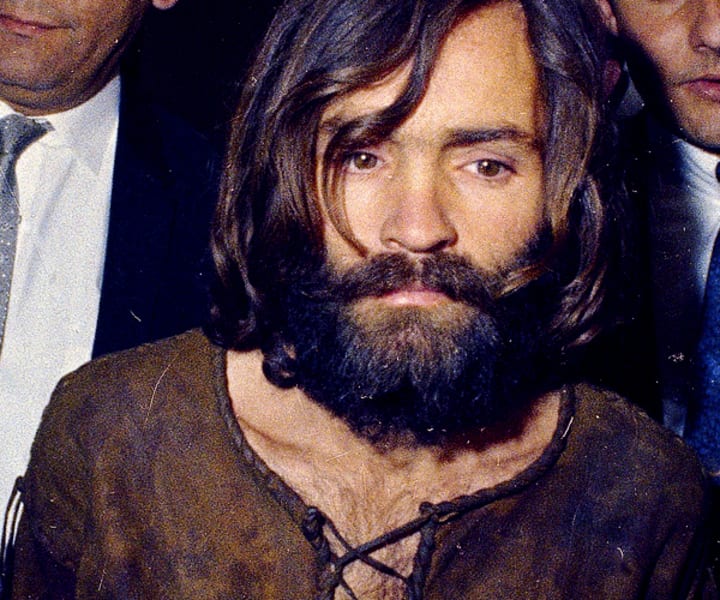 If you have ever heard of a serial killer at one point in your life, chances are you've heard the name Charles Manson, leader of the murderous cult, the "Manson Family." Him and his following committed a total of nine murders in the summer of 1969. Two years later, he was caught and convicted of first-degree murder. The serial killer was originally sentenced to death, but California abandoned the death sentence and reduced his sentencing to life in prison.
From the beginning of Manson's notoriety, pop culture created a buzz around him in which he instantly became a symbol for insanity and violence. Large media outlets such as NBC and CBS booked interviews and produced documentaries with Manson while other publications such as Rolling Stone wrote memoirs about his life. This ultimately built a fantasy around Manson which lead to a loyal fan base.
As Manson served out life in prison, he became one of the mass murderers who wrote fan letters as he received hundreds of letters and acquired a pen pal who eventually married him in 2013. At the time of his death, fans created a GoFundMe page to ensure that Manson was laid to rest with respect and dignity that he deserves.
Ted Bundy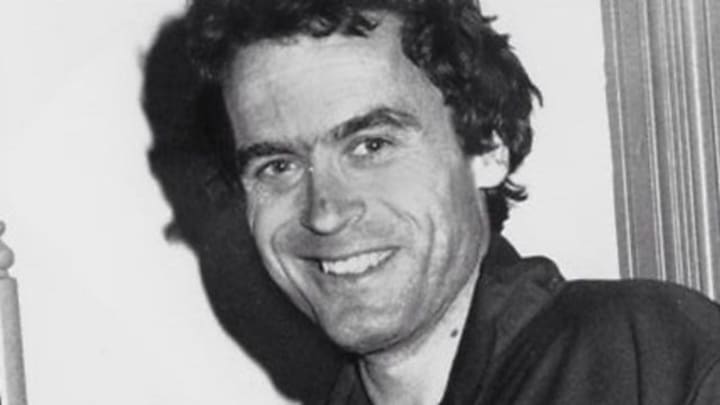 Ted Bundy is yet another sensationalized serial killer who has made his way into main stream popular culture. Beginning in the 1970s, Bundy was known for kidnapping, raping, and killing women and girls. Many of his victims regarded him as handsome and charismatic, which is a reason why his fan base consists of mostly female fans. After committing countless numbers of homicides, kidnappings, and rapes, he was finally caught in Florida and was executed by electric chair at Florida State Prison.
During his time spent in federal prison, popular culture grew an ongoing fascination of his story and persona. Multiple artists made tribute songs to him, he had multiple books written about him and television shows were produced after his story. Currently, CNN's HNL Channel is set to release a documentary about his life while a feature film, Extremely Wicked, Shockingly Evil and Vile will be released early 2019.
Bundy spent a lot of his time in prison writing letters to his female fan base who would send him nude photos, marriage proposals, and ordinary fan mail. During his trial, female groupies would sit in the courtroom and plead for his innocence. Bundy decided to marry one of his admirers in 1980.
Richard Ramirez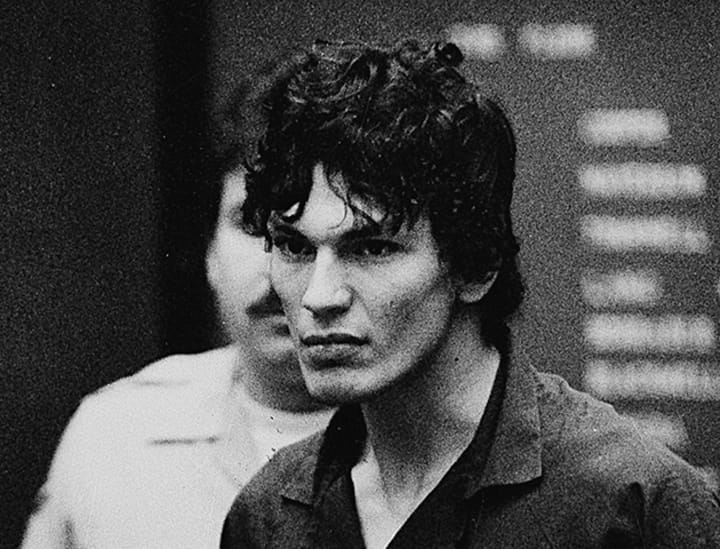 Notoriously known as the "Night Stalker," Richard Ramirez raped and tortured over 25 victims and killed at least 13 others. Recognized as one of the worst crimes of the 80s, Ramirez terrorized the citizens of Los Angeles for about a year. As any other serial killer, he married one of his admirers in 1996 while he was in prison.
Ramirez was captured and sentenced in Los Angeles. As a mass murderer who wrote fan letters, he gained a host of female admirers who wrote him letters and visited him in prison. One woman, Doreen Loy began writing him love letters at the beginning of his trial, which lead to an engagement.
James Holmes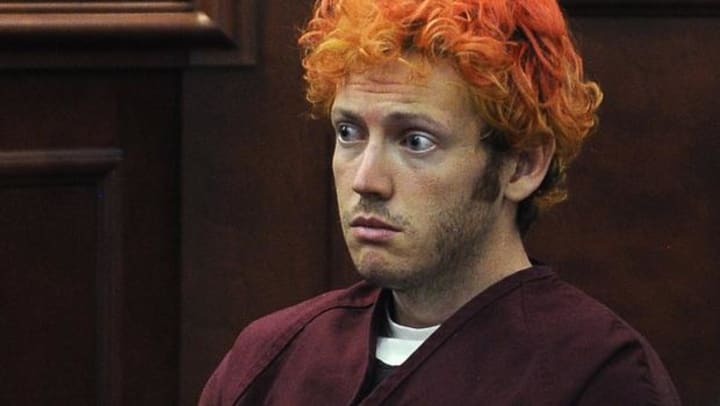 In most recent years, James Holmes is the man responsible for the death of 12 people in Aurora, Colorado in which he opened fire at a movie theater. He was tried on 24 counts of first-degree murder and thus sentenced to life in prison.
During his trial, he received hundreds of pages of fan mail, some stained with lipstick, some dabbed with perfume and others attached with money orders. Holmes took the time to read these letters and write back. In one notable fan letter, he wrote, "You are my darling. Sweet as a dove in the morning dew. Like a blast of sunlight in my soul." Female admirers continue to send him mail and travel cross country to visit him in prison.
Jeffrey Dahmer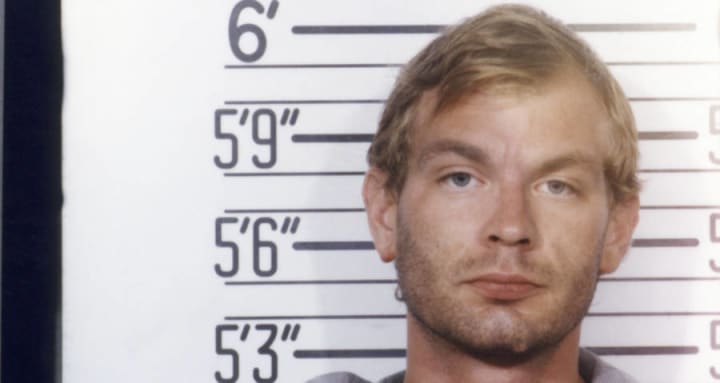 Jeffrey Dahmer is a mass murderer who was known to commit the murders and postmortem mutilations of 17 young men and boys. He received love letters and gifts from women after he was imprisoned. Over the past two decades, Dahmer was idolized by crime buffs and psychologists which lead to plenty of fan mail coming in until his death in 1994.
Elderly women would send him cash, people would send him fan art, leading Dahmer to become one of the mass murders who wrote fan letters and sometimes even autographs.
Dylann Roof
In 2015, Dylann Roof opened fire in a Charleston church, killing nine people with the intention of racism. He has received plenty of support while he awaited trial behind bars. Online, fans of Roof have started a fan base in which they call themselves "Roofies."
Among the countless amount of fan mail that Roof would receive, he would spend some of his time writing back. He developed a relationship with a 21-year-old as they discussed their views on race, Roof's hobbies and his musical tastes. In one of his letters he wrote, "Thanks for writing me, I appreciate your letter. It is nice to receive mail in jail. Most people would probably be too scared to send me a letter."
Anders Breivik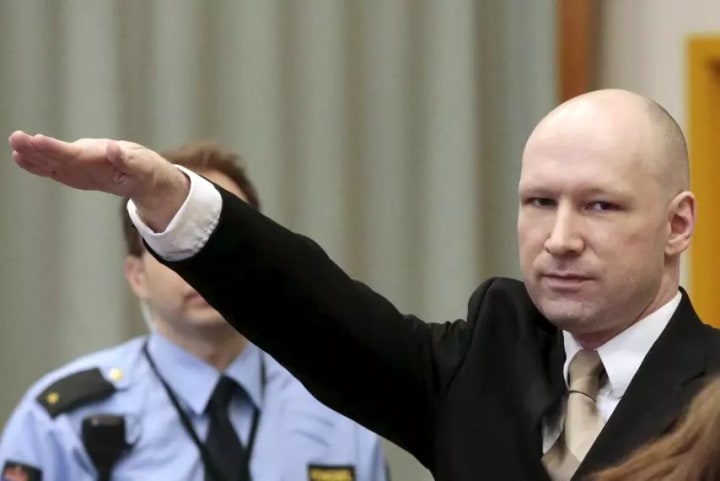 "I regret not killing more people," was one of Breivik's statements when he was interviewed by Telegraph. He is the man behind the 2011 Norway massacre that claimed the lives of 77 people. Since 2012, Breivik has been behind bars and continues to make headlines because of his lack of remorse.
While Breivik spends his time in federal prison, he is receiving a large amount of love. One woman alone has penned him more than 150 letters after meeting him on an online game. Not only is Breivik receiving these letters but he is also writing them. He has sent his own fan mail to a neo-Nazi responsible for race-related murders in Germany stating, "We are both among the first rain drops which indicate that there is a massive purifying storm approaching Europe."
John Wayne Gacy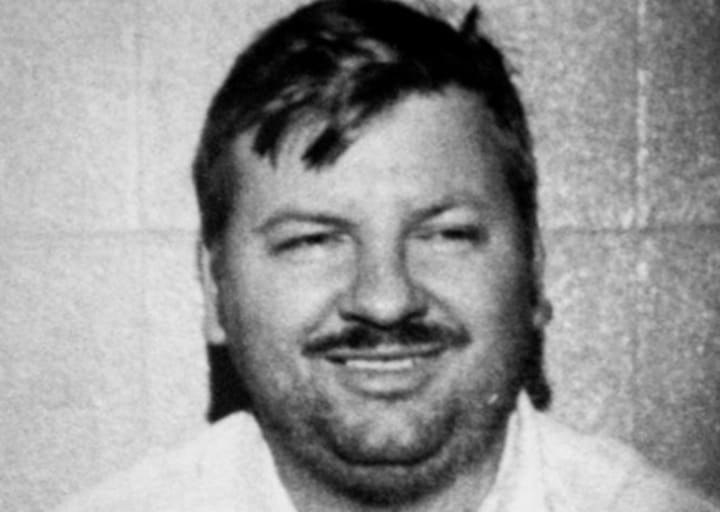 An American serial killer and rapist, John Wayne Gacy sexually assaulted, tortured, and murdered at least 33 teenage boys and young men in the 1970s. He was sentenced to 14 years on death row before he was executed by lethal injection. As the result of becoming a mass murderer who wrote fan letters, he received a lavish amount of fan mail.
In one instance, a fan of Gacy was known to send him money orders in exchange for paintings. Gacy gladly accepted and sent three portraits back to the fan. Another fan of Gacy honored the serial killer by killing his own mother and burying her under his home, just as the serial killer had done.
Gary Ridgway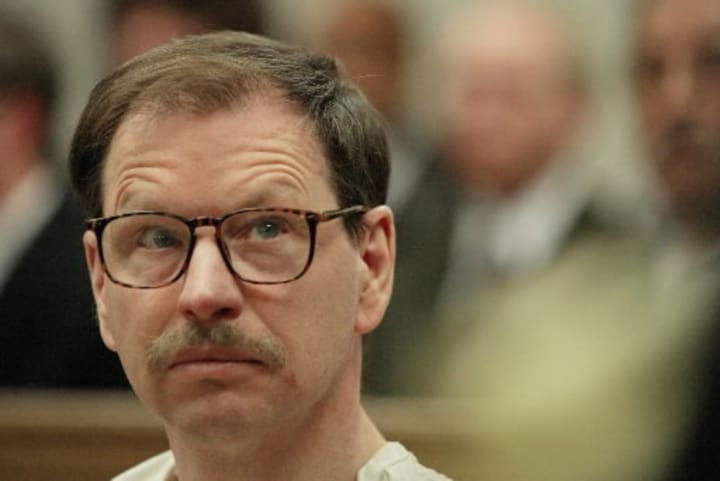 Also known as the "Green River Killer," Gary Ridgway was responsible for 48 separate murders, making him the most prolific serial killer in United States history. He adopted the name "Green River Killer" because his first five victims were found in the Green River before his identity was known. He is currently imprisoned at Washington State Penitentiary and receives, as well as writes, countless amounts of fan letters.
Most notable, Gary Ridgway wrote an open letter to his victims in which he states, "I know how horrible my acts were. I have tried for a long time to get these things out of my mind."
Kenneth Bianchi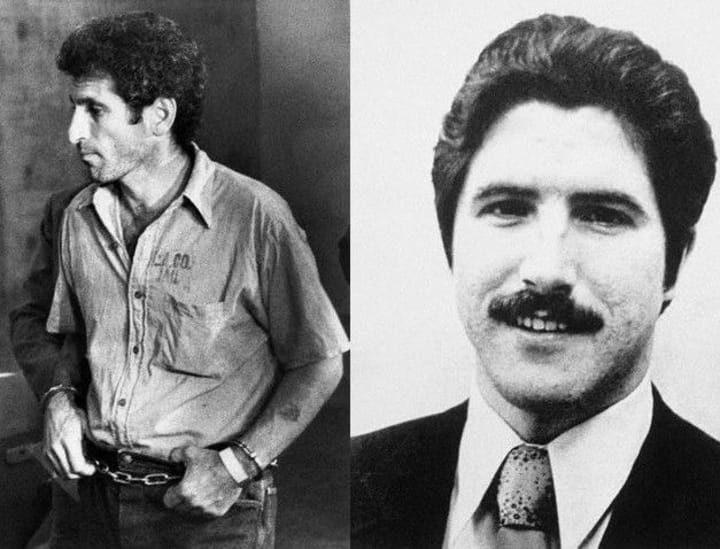 Kenneth Bianchi is one half of the duo, "The Hillside Stranglers," in which him and an accomplice took the lives of 12 women. Not only did Bianchi receive love letters, marriage proposals, and fan mail as a mass murderer who wrote fan letters, but one superfan in general became his pen pal and wrote a screenplay based on his life. She arranged to meet with him to get his feedback on her writing which resulted in an unlikely love story.
About the Creator
Life is one long party and NYC is my club. I listen to stories, imagine and write them as I see them.
Reader insights
Be the first to share your insights about this piece.
Add your insights