Manson: Inside the Mind of a Murderous Cult Leader
Dead at 83, the leader of the Manson Family left behind one of the darkest legacies in American history.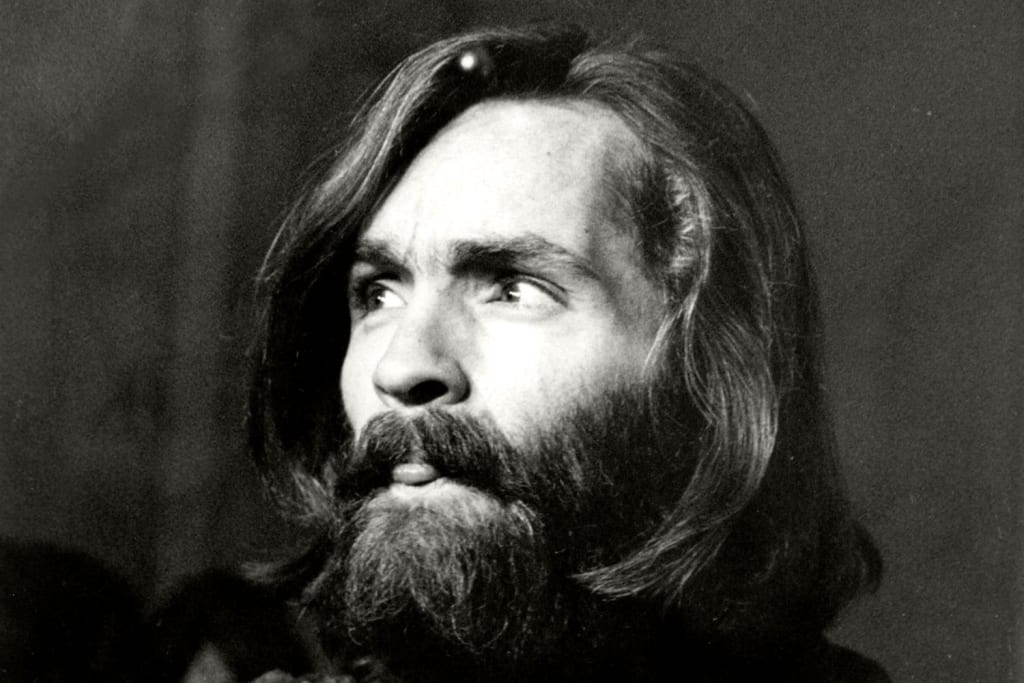 Mind control. Thought manipulation. Brainwashing. It's all terminology that people hear in the movies. But what if this isn't a movie? What if there was a man who was able to command people into killing without doing any of the dirty work himself? This man existed and he was the leader of one of the most dangerous cults of all time. Meet Charles Manson.
Charles Milles Maddox was born in 1934 in Cincinnati, Ohio. He was originally called "No Name Maddox" until his mother Kathleen decided on a name. His biological father was Colonel Walker Henderson Scott Senior, although it's said that Charles never actually knew him. His father had a reputation of being a con-man. He allowed Kathleen to believe he was an army colonel, although Colonel was merely his given name. When she told him that she was pregnant, he told her that he had been called away on army business. However after several months, Kathleen finally realized that he had no intention of returning and that she'd have to care for her baby on her own. A few months before Charles was born, Kathleen married William Eugene Manson but the two divorced three years later when William filed a charge against her for "gross neglect of duty". Kathleen would go out on drinking sprees for days at a time with her brother Luther, leaving Charles behind in the care of various babysitters.
Kathleen was no stranger to criminal behaviour herself. One night she was out drinking with Luther's girlfriend Julia when they met a wealthy man named Frank Martin. Kathleen and Julia decided to rob him and called Luther to help. Unfortunately it didn't go well for them, and they were found and arrested within a few hours of everything going down. Luther received a ten-year prison sentence and Kathleen received five years. While his mother was in prison, Charles was placed into the care of his aunt and uncle in West Virginia. Kathleen was paroled in 1942 and the two then moved to Charleston, WV.
Sadly, Kathleen's behaviour didn't change.
She continued to abandon Charles to go out drinking and eventually got arrested for grand larceny, but not convicted.
Kathleen and Charles moved to Indianapolis where she began attending Alcoholics Anonymous in an attempt to clean up her act. She remarried to fellow AA attendee. Things were looking good, until Charles began following in his mother's footsteps.
He began stealing from local stores and his home. When Kathleen noticed his behaviour, she looked for a temporary foster home for him but could not find a suitable one. She decided to send him to Gibault School for Boys, a school for male delinquents run by Catholic priests. Charles tried running away, but when he returned home, his mother immediately brought him back to the school. He spent Christmas that year with his aunt and uncle, where he was caught stealing a gun.
Ten months later, Charles ran away from Gibault again, but instead of returning home to his mother, he rented his own place and supported himself by stealing from stores at night. He eventually was caught and a sympathetic judge sent him to Boys Town, a juvenile facility in Nebraska. He became friends with a student named Blackie Nielson and together the two stole a car and obtained a gun which they used to rob a grocery store and a casino. They made their way to Blackie's uncle's home in Peoria, Illinois. Blackie's uncle took the boys under his wing as his apprentices since he, too, was a professional thief. They continued robbing grocery stores until one day when Charles was arrested and sent to the Indiana Boys School, a very strict reform school. He claimed that he was treated poorly and raped by other students. He developed a self-defence technique which he called the "insane game." If he was being attacked, he would screech and flail his arms around to convince his attackers that he was insane, which often resulted in them backing down. He used this technique to survive while attending the school. He managed to escape the facility with two other boys in 1951. The trio were attempting to drive to California in a stolen car when they were arrested in Utah after police tracked a series of gas station robberies to their location. Charles was then sent to the National Training School for Boysin Washington, D.C.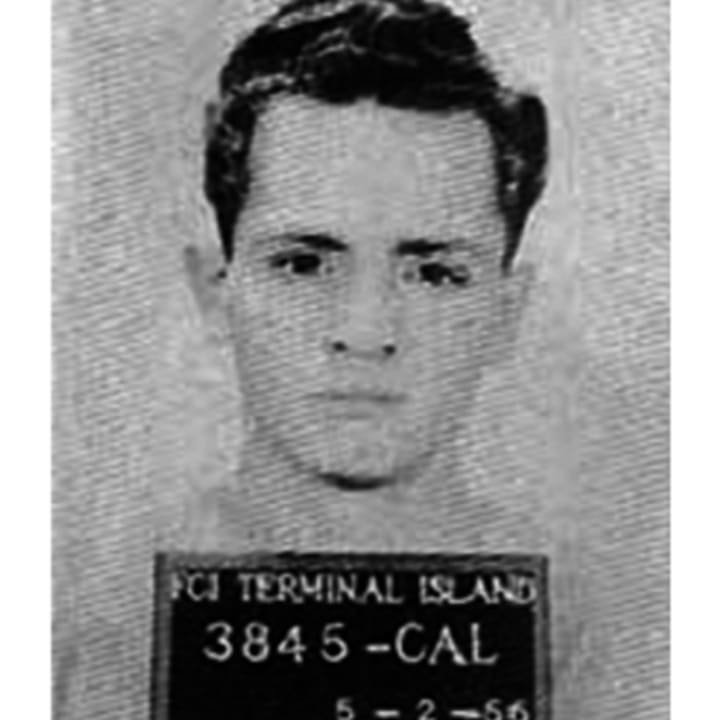 Up until this point, Charles hadn't actually been sent to a prison. After psychiatric evaluation, he was transferred to Natural Bridge Honor Camp, a minimum security facility. He had a parole hearing scheduled for February 1952, but in January he was caught raping a boy at knifepoint and got transferred to the Federal Reformatory in Petersburg, Virginia. According to employees at the facility, Charles committed "eight serious disciplinary offences, three involving homosexual acts." He was then sent to a maximum security reformatory at Chillicothe, Ohio where he was released on good behaviour in 1954.
In January 1955, Charles married Rosalie Jean Willis who soon got pregnant. In October, they drove out to Los Angeles in a car that Charles had stolen back in Ohio. Crossing a state line in a stolen car is a federal crime and he was given five years probation for doing so. He failed to appear in court for an identical charge in Florida, resulting in him being arrested in March 1956. His probation was revoked and he was given three years at Terminal Island, San Pedro, California.
Rosalie gave birth to their son Charles Manson Jr. while Charles was in prison. Charles' mother and Rosalie frequently visited him but after about a year, the visits from Rosalie stopped. Charles found out from his mother that Rosalie was living with another man. This angered Charles and he tried to escape the facility by stealing a car less than two weeks before a parole hearing. As a result, his parole was denied and he was given five years probation. Rosalie and Charles got divorced in 1958.
Two months after the divorce, Charles was found pimping out a 16-year-old and receiving additional finances from another girl with wealthy parents. A year later he plead guilty for attempting to cash a forged U.S. Treasury cheque. A woman came forward in court and made an emotional plea on Charles' behalf saying that the two were in love and that she would marry him if he was freed. The woman's name was Leona. She worked as a prostitute under the pseudonym Candy Stevens and she eventually did marry Charles. The two fled to New Mexico with another woman with the intentions of working as prostitutes, but Charles was held and questioned by authorities for violating the Mann Act, which states that it's a crime to transport women across state lines for the purpose of prostitution. He was released, but authorities were still keeping a watchful eye on him. It wasn't long until a warrant was issued for Charles and he was ordered to serve a ten-year sentence for violating his probation for the false cheque-cashing charge.
Over the next few years, Charles was in and out of various county jails and state penitentiaries. Leona divorced him in 1963 and she alleged that she and Charles had a son, Charles Luther Manson.
In June 1966, Charles was sent back to Terminal Island in preparation for early release. By the time of his release on March 21, 1967, Charles had spent more than half of his 32-year life in prison and other institutions. This was mainly due to the fact that he had broken several federal laws which were, and still are, much more severe than state sentences for the same offences. Charles had known the prison way of life for such a long time that in an interview he said that he told authorities that prison had become his home and that he requested permission to stay.
Then came the Manson Family.

Following his release, Charles got permission to move to San Francisco. He learned how to play guitar in prison and managed to support himself by begging and busking on the streets. He soon got to know Mary Brunner, a 23-year-old recent graduate working as a library assistant at the University of California. Charles moved in with her and eventually he brought a total of 18 women into the residence. After all, it was the "Summer of Love."
Charles identified as a guru in San Francisco's Haight-Ashbury district which was becoming a popular hippie community. His beliefs consisted of a combination of scientology that he studied in prison and philosophies borrowed from The Process Church of The Final Judgment. Members of this religion believed that Satan would become reconciled to Christ and that they would come together at the end of the world to judge humanity. Charles taught his followers, mainly women at the time, that they were the reincarnation of the original Christians and the Romans were the establishment. He strongly believed that he was Christ himself. He began calling himself Charles Willis Manson and he would say it very slowly so that it sounded like "Charles Will Is Man's Son," implying that his will was the same as that of the Son of Man.
Towards the end of the summer, Charles and eight or nine of his followers began driving around the country in an old school bus attempting to gain more followers and spread their beliefs. They made promises of family, enlightenment and a home. Mary became pregnant and gave birth to a boy named Valentine Michael in 1968. Her birth was assisted by several young women in the Family. During this time, Charles met Gary Hinman, a music teacher who introduced him to Dennis Wilson of the Beach Boys who later introduced him to record producer Terry Melcher.
The Family took refuge at Barker Ranch in Death Valley, a property owned by the grandmother of a new woman in the Family. They also spent some time at Dennis Wilson's mansion but unfortunately got evicted at the end of the summer. The Family eventually made their way to Spahn Ranch, an abandoned movie set on the outskirts of Los Angeles. This became their new home.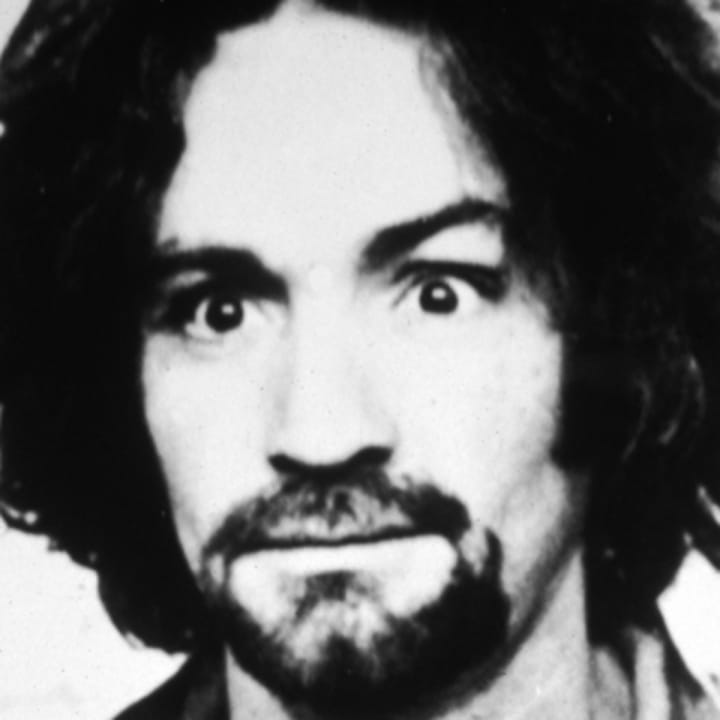 Over the next few months and into the new year, Charles began preaching about what he referred to as Helter Skelter. He claimed that the racial tension between Blacks and Whites had been growing and that the Blacks would soon rise up in rebellion and start a race war. The term "Helter Skelter" came from The Beatles' song of that name, which referred to the British amusement park ride but Charles, interpreted it as concern for the war. He believed that the album which the song was on was directed at the Family, choosing them to preserve the worthy from the impending disaster. He proclaimed that the Family should create an album whose songs, as subtle as those of The Beatles, would trigger the predicted chaos. The Family began work on songs for the album and invited Terry Melcher to come listen to their material. Unfortunately it wasn't until May 18, 1969, Terry Melcher visited the ranch to hear Charles and the women sing.
In June, Charles told the Family that they needed money to help them prepare for the supposed racial conflict. He tasked family member Charles "Tex" Watson with collecting the money. Tex ended up defrauding a Black drug dealer named Bernard Crowe who then threatened to wipe out the Family at Spahn Ranch.
On July 1, Charles Manson walked up to Bernard's Hollywood apartment and shot him to death. Following the murder, Charles turned Spahn Ranch into a defensive camp believing that Bernard was part of the Black Panthers gang; Bernard was not.
The first of many murders committed by the Manson Family had begun.
Their next victim was Gary Hinman. On July 25, Charles ordered family members to go to Gary's house and persuade him to turn over money that he thought Gary had inherited. Bobby Beausoleil, Mary Brunner and Susan Atkins held Gary hostage for two days until Charles finally showed up with a sword and slashed his ear. He then ordered Bobby to kill Gary and Bobby stabbed Gary to death. Before leaving, they used Gary's blood to write "political piggy" on the wall and drew a Black Panther symbol. Bobby was arrested a week later after he'd been spotted driving Gary's car with the murder weapon stashed in the tire well.
Two days later Charles declared "now is the time for Helter Skelter."
Their next victim would give the Manson family national notoriety.
On August 8, Charles instructed Tex, Susan Atkins, Linda Kasabian, and Patricia Krenwinkel to go to Terry Melcher's former home and kill everyone there. At the time, director Roman Polanski and his pregnant wife, actress Sharon Tate, resided there. Jay Sebring, Abigail Folger, and Wojciech Frykowski were also inside the home at the time as they were visiting Sharon. Steven Parent, a friend of the caretaker, had also been visiting. The members brutally murdered the six. Before leaving, Susan wrote "pig" in blood on the front door.
The next night, Charles and six Family members—Leslie Van Houten, Steve Grogan, and the four from the previous night—drove out to the Los Feliz neighbourhood in Los Angeles. Apparently Charles wasn't thrilled with how sloppily the Family members handled the situation at the Tate residence the night before and he wanted to show them how to do it properly. The group arrived at the home of supermarket executive Leno LaBianca and his wife Rosemary. Charles went inside, tied up the two, and returned outside to gather the Family members. Each member took turns stabbing the couple until they died. Tex carved "WAR" into Leno's abdomen and Patricia wrote "Rise" and "Death to pigs" in Rosemary's blood on the wall and misspelled "Healter Skelter" on the refrigerator door. On the same night, Charles instructed Linda to drive to the Venice home of an actor acquaintance of hers but unfortunately they knocked on the wrong apartment door and woke up a stranger. The group abandoned their second murder plan and Susan defecated in the stairwell before leaving.
The Tate murders became national news on August 9 when the housekeeper arrived for work that morning and found the murder scene. It wasn't long until the LaBianca murders also made headlines. The public became aware of the Manson Family and the message that they wanted to spread.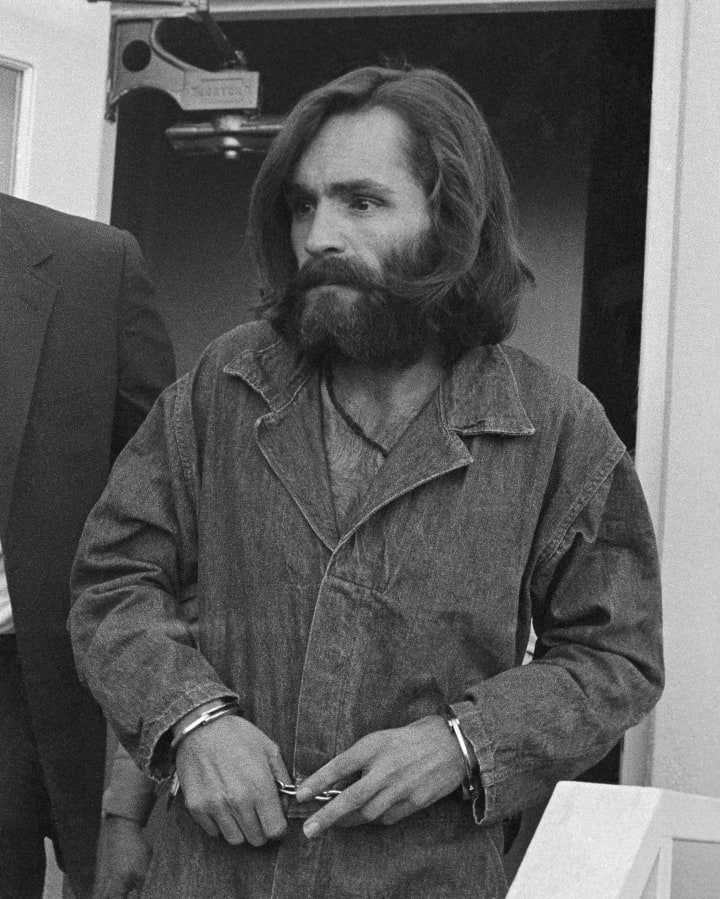 Meanwhile the Family had moved to another remote location called Barker Ranch to avoid being caught. However it wasn't long until authorities were able to find them due a series of car thefts which led them to their location. In November, Susan—who had already been charged for the murder of Gary Hinman—told her inmate that she killed Sharon Tate "because we wanted to do a crime that would shock the world, that the world would have to stand up and take notice."
On June 16, 1970, the trial began for Charles, Susan, Patricia, and Leslie. Charles walked into the courtroom with an "X" carved into his forehead, which would later be turned into a Swastika. After a seven month trial, the jury found all defendants guilty on January 25, 1971.
Charles was sent to state prison from the Los Angeles County jail on April 22 for seven counts of first-degree murder and one count of conspiracy to commit murder for the deaths of Abigail Ann Folger, Wojciech Frykowski, Steven Earl Parent, Sharon Tate Polanski, Jay Sebring and Leno and Rosemary LaBianca. In December he was also charged for the death of Gary Hinman. Originally he was sentenced to death, but in 1972 the death penalty was ruled unconstitutional in California and he was re-sentenced to life with the possibility of parole.
While in prison, Charles still attracted followers, mainly female. In 2013, a 25-year-old who called herself "Star" told Rolling Stone magazine that she was deeply in love with Charles and that she considered him her husband. She began writing letters to him in high school. Charles denied her story, but in 2014 a source for CNN claimed that he and Star had obtained a marriage license.
On January 1, 2017, Charles was suffering from gastrointestinal bleeding and was rushed to hospital. He didn't undergo surgery because doctors deemed him "too weak" for the procedure. He returned to California State Prison a few days later; it's unknown what treatment he received. Later in the year on November 15, Charles returned to the hospital. He died of natural causes four days later on November 19.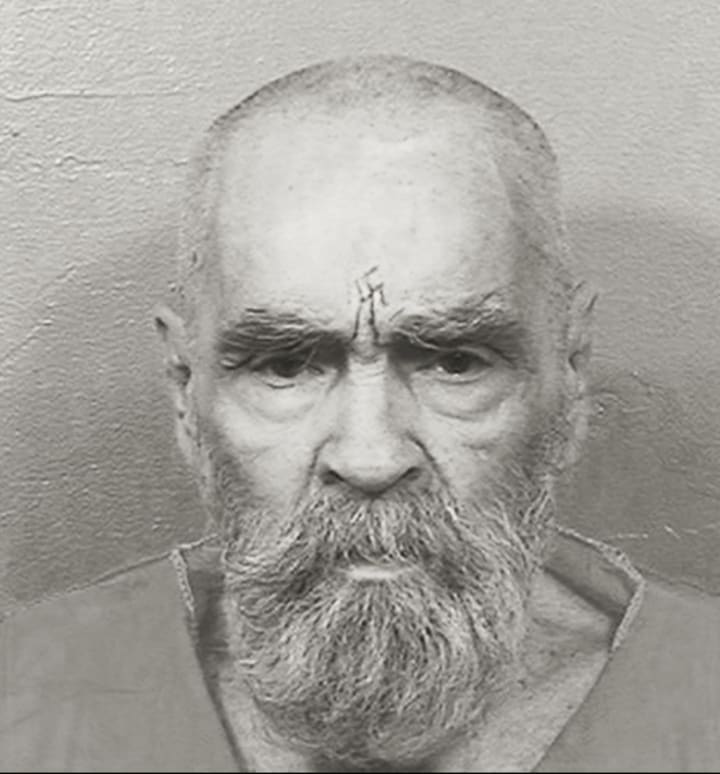 Now that the infamous cult leader is dead, is that the end of things? Or does his legacy live on? The most disturbing fact is that Charles still has many followers and admirers amongst the true crime community. There are people in real life, such as Star, who claim to be infatuated with Charles despite some never meeting him in person. There are also many people online, using platforms such as Tumblr, who say that his death was a huge tragedy and that he didn't deserve to be punished. It's one thing to be a person who is fascinated with learning about serial killers and cult leaders, but it's another—and quite frankly, dangerous—thing to know about every horrific thing they've done and still be emotionally attracted to them. It's normal to feel sorry for what they endured in their childhood because let's face it, no one willingly wishes abandonment, sexual abuse or physical abuse upon anyone. What's troubling is that some people don't understand why a murderer deserves to be punished for taking an innocent person's life.
Before diving into the Manson Family cult influence and persuasion tactics, it's important to clarify that Charles Manson is not a serial killer. A serial killer is defined as the unlawful killing of two or more victims by the same offender(s), in separate events, with an emotional cooling off period in between the murders. The Manson Family murders identify more with a killing spree. A killing spree is defined as killings at two or more locations without a cooling off period in between murders. So now the big question... how was Charles Manson able to manipulate his followers into killing?
Let's take a look at what might be the root cause of Charles' desire for control. Going back to his childhood, Charles was abandoned by his mother and she only started doing paying attention to him when he began stealing. Is it possible that Charles began committing crimes because he wanted the attention of his mother? Did he think that because she got attention for stealing that it would have the same affect for him? Or was her sending him away to various institutions have a more negative affect on him than her abandonment? As explained earlier, Charles bounced around from institution to institution. He might've felt that instead of dealing with him, his mother took the easy way out and sent him off so that she wouldn't have to bare the burden of fixing her troubled son. Perhaps him constantly acting out was his way of giving a big middle finger to her.
Now let's take a look at the Manson Family cult mentality. For the most part, everyday-average people join cults with research indicating that approximately two-thirds of cult members are mentally sound people that come from normal families. The remaining third—and where most cults get their stereotypes—consists of people who suffer from psychological issues or have experienced a great loss such as a death, a failed romantic relationship or career troubles. As little as 5–6 percent of all cult members show severe psychological problems prior to joining a cult. Most of the Manson Family members were relatively normal people and only a few actually had troubled pasts, like Susan, whose parents were both aggressive alcoholics. In fact, most members met Charles through other people so their relationships with him started out as just friends.
A person's behaviour is a combination of their personality and their environment. The environment can easily dominate personality-based thoughts and opinions. In other words, given a powerful and engaging situation, people often react to it in a uniformly similar fashion, regardless of personality differences. It's what's known as "The Hot Seat Technique". If a group of people are acting a certain way and they put someone on the spot, that person will likely give into peer pressure just to be accepted by the group. If the members were friends with Charles, why would they try to question his beliefs? Did they go along with everything because of the fact that they had established a relationship prior to the formation of the Family?
The only problem with this is that surely these people would think that Charles' ideas and beliefs were absurd, wouldn't they? How likely is it that they shared the exact same ideologies? Given the time period and the environment, the hippie mentality could have brought Charles and his followers closer together. The 60s were also a time of change, so it's also likely that Charles' ideas about revolutions weren't completely illogical. Drugs were another likely a culprit. It's unfair to solely blame drugs for being the reason that these people went along with everything that Charles said, but scientifically speaking, it's known that psychedelic drugs can permanently damage the brain and affect a person's mental state depending on how often the substance is used. Did this make them more susceptible to falling under Charles' control?
The cult itself was a destructive commercial cult. This cult's classification is characterized by a pyramid power structure with those at the top profiting from the work of those below. Charles got all of these people to do his work for him while he barely got his hands dirty. In a morbid way, it's one of the most fascinating cases of cult influence.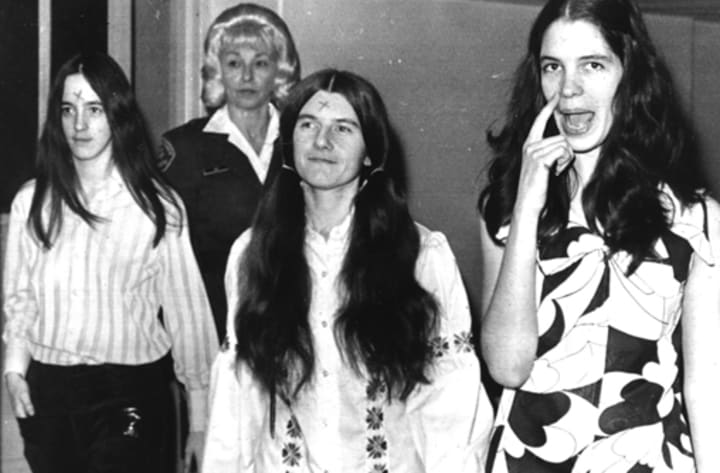 As for the followers who did Charles' dirty work, many of them are still currently in prison. Here's where the major players in the Manson Family are today:
Charles "Tex" Watson – Currently serving a life sentence. In October 2016, he was denied parole for the 17th time.
Bobby Beausoleil – Currently serving a life sentence. In October 2016, he was denied parole for the 18th time.
Bruce Davis – Currently serving a life sentence. In June 2017, California Governor Brown denied parole for the fifth time.
Susan Atkins – Died in prison from brain cancer on September 24, 2009. At the time of her death, Susan was California's longest-serving female inmate.
Patricia Krenwinkel – Currently serving a life sentence. In June 2017, Patricia was denied parole for the 14th time. She will be eligible again for consideration in five years.
Leslie Van Houten – Currently awaiting release. On September 6, 2017 a two-person state commission panel granted her parole for the second time. The decision will go through a 120-day legal review before Governor Brown has 30 days to decide if she will be granted parole and released.
Lynette "Squeaky" Fromme – Lynette was imprisoned after attempting to shoot President Gerald Ford in 1975. She was released on parole in 2009 after serving 34 years.
Steven "Clem" Grogan – Steven was released on parole in 1986 after revealing the location of the body of Donald "Shorty" Shea who was murdered in 1969.
There are many cults that still exist today, some with very mild beliefs and some with very extreme beliefs. None have been as sensationalized as the Manson Family. There are some key questions to ask when identifying destructive cults: what's the background of the leader of the organization? Does the leader have a criminal record? What's the power structure of the organization Does the organization use deception to recruit new members? Asking these questions can help people determine if they should be wary of certain groups.
While their leader is dead, many are still in jail and a few are pending release, it goes without saying that the Manson Family have left a huge legacy as one of the deadliest cults in all of American history.
---
Source Material
https://en.wikipedia.org/wiki/Charles_Manson
https://en.wikipedia.org/wiki/Manson_Family
https://www.biography.com/people/charles-manson-9397912
https://www.biography.com/people/groups/manson-family
http://www.cnn.com/2013/09/30/us/manson-family-murders-fast-facts/index.html
http://www.dailymail.co.uk/news/article-5099711/Where-followers-Charles-Manson-s-cult-today.html
http://www.workingpsychology.com/cult.html
https://karisable.com/skazmansearly.htm
guilty
Twenty-something based in Toronto. Lover of horror, true crime & pugs.