Is There an Answer to Mass Murder in America?
Is passing gun laws the answer? Or is there more to the story?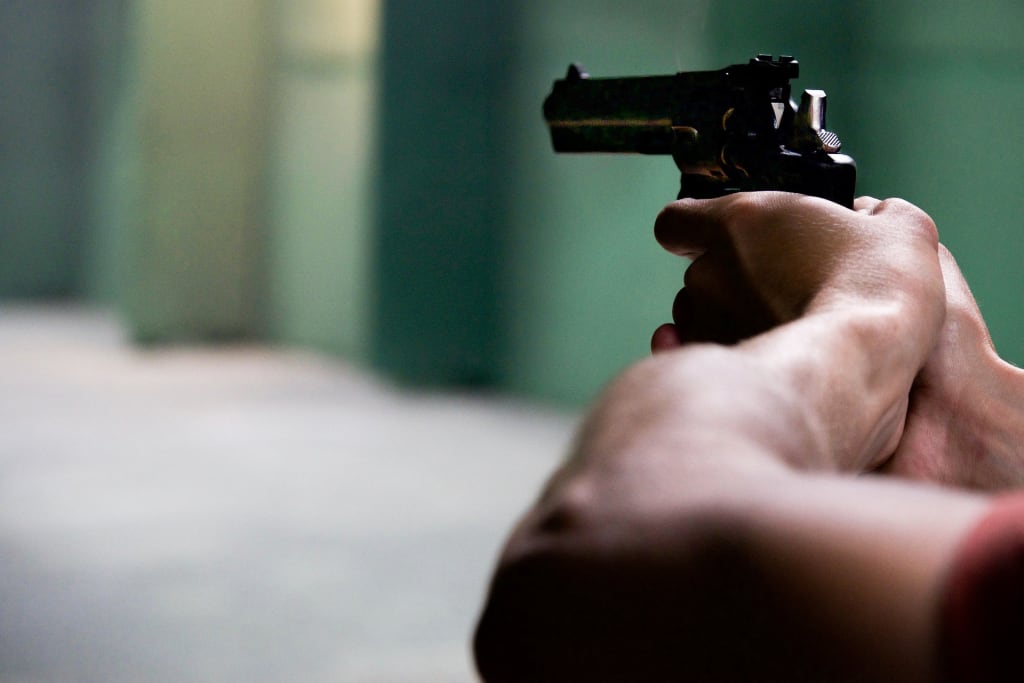 Image by Rudy and Peter Skitterians from Pixabay
Mass shooting in the United States is not a new event. US citizens have a long history of guns, and you could say the United States was founded at the point of a gun.
Most of us are familiar with more current names like Columbine, Charleston, Sandy Hook, and Virginia Tech.
However, the two earliest recorded mass shootings took place 12 days apart 131 years ago in 1891.
Both were school shootings but neither resulted in the death of any students even though many were seriously injured. (SOURCE)
After killing his wife and mother in their respective homes with a knife, Charles Whitman climbed the tower at the University of Texas and killed 16 people and wounded 32 others.
He was the Marine and Eagle Scout who turned into a mass murderer.
Mass Shootings and the FBI
The FBI defines mass shootings as four or more victims.
Many of these shootings are related to domestic violence and not actually public shootings like those listed above.
Between 2009 and 2020, 61 percent of mass shootings occurred entirely in the home and another 9 percent occurred partially in a home and partially in a public location. (SOURCE)
According to the Center for Inquiry, mass shootings of family members (the most common) are usually carried out by White, middle-aged males. Felony mass shootings (connected with a previous crime) tend to be committed by young Black or Hispanic males with extensive criminal records, typically against persons of the same ethnic group. (SOURCE)
The nation has way too many murder suicides committed within families.
That fact doesn't make them any less serious, but it does complicate the answer to reducing the occurrences of mass shootings.
Mental Health and Guns
We have gotten no closer to predicting or understanding what makes someone – even someone very troubled, someone suffering from serious physical and mental illness – go out and buy an arsenal of guns and ammunition and go to a public place and start killing people. (SOURCE)
Sigmund Freud, the father of psychoanalysis, would have been 35 in 1891. Whether you're a fan of Freud is not the issue.
Despite amazing advancements in physical medicine, we're still very primitive in our understanding of how our minds work.
Why do some people suddenly snap and resort to violence that is sometimes out of character for them?
In contrast after mass shootings the perpetrator often leaves a long line of red flags that defined their mental state and reasoning for their actions.
These glaring red flags were ignored before the horrific event but if recognized and acted upon could have been the preventative.
Some mass shooters are able to hide their internal feelings from those around them until it's too late.
Congress, Guns, and Mental Health
Gun laws and more gun laws. Congress passes them mass shooters find ways around them.
Background checks, mental health evaluations, might deter some potential mass shooters and that's a good thing.
Too many mass shootings are committed with legally obtained firearms. Some facts may have fallen through the cracks during the background check.
Mental health records are protected by doctor patient confidentiality.
Some seemingly minor detail turns out the be a huge red flag that was somehow missed.
Or the weapons were stolen or obtained from a friend or family member who passed all the required checks and balances.
The goal posts keep moving but the shootings continue.
Guns, Shootings, and Politics
Between 1982 and May 2022, 68 out of the 127 mass shootings in the United States were carried out by white shooters. By comparison, the perpetrator was African American in 21 mass shootings, and Latino in 10. When calculated as percentages, this amounts to 53 percent, 16 percent, and eight percent respectively. (SOURCE)
Close to the demographic makeup of the United States.
No matter what the facts of the shooting are the most important fact that must emerge is the voter registration of the shooter.
Which political party did the shooter align themselves with? This is how to deflect from failure of laws and regulations to protect us.
A political party and their mantra must be the cause.
Following the wrong political party must be the reason for this person to go off the rails.
We can all sleep soundly in the knowledge that someone else is responsible.
If they only believed in right and wrong rather than left and right.
Some Final Thoughts
My purpose here is to promote discussion on this very serious problem.
There's no one cookie cutter solution to mass shootings. We still have a second amendment, and we still know very little about mental health and all its nuances.
The vast majority of gun owners in the United States are law abiding respectable people who pose no threat to society, yet we seem to assume one size fits all.
One missed signal can result in a very bad event.
"If you see something say something" might be a well-worn phrase but it just might be one of the best ways to combat (no pun intended) mass shootings.
I hope you enjoyed reading this and that you'll support me and other writers on Vocal.
investigation
About the author
Author, Radio Talk Show Host, blogger, YouTuber, Vietnam Vet, half fast guitar player, average cook, all in all a really nice guy. I read all my articles you should too and subscribe. Thanks very much.
Reader insights
Nice work
Very well written. Keep up the good work!
Top insight
Expert insights and opinions

Arguments were carefully researched and presented
Add your insights