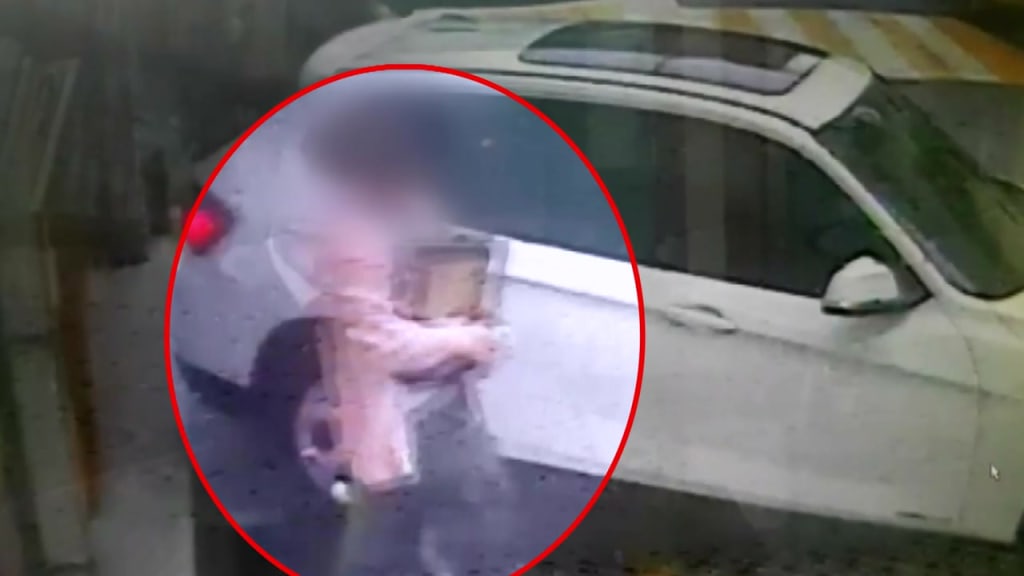 https://www.koreaboo.com/stories/molar-daddy-murder-horrifying-case-modern-day-korea/
A touching episode aired on November 9th, 2005, on NBC, a popular television channel in South Korea, as part of the program Hot Issue Focus. The episode highlighted the hardships faced by the Lee Young-hak family, who were struggling to make ends meet.
They were confronted with the challenge of providing essential treatment for their daughter, who suffered from a rare autosomal dental tumor that severely affected her jaw structure. Interestingly, Lee Young-hak himself also shared the same condition but with a different outcome - instead of deformity, he lost all of his teeth, except for one, due to the tumor. And so, he became known as "Molar Daddy."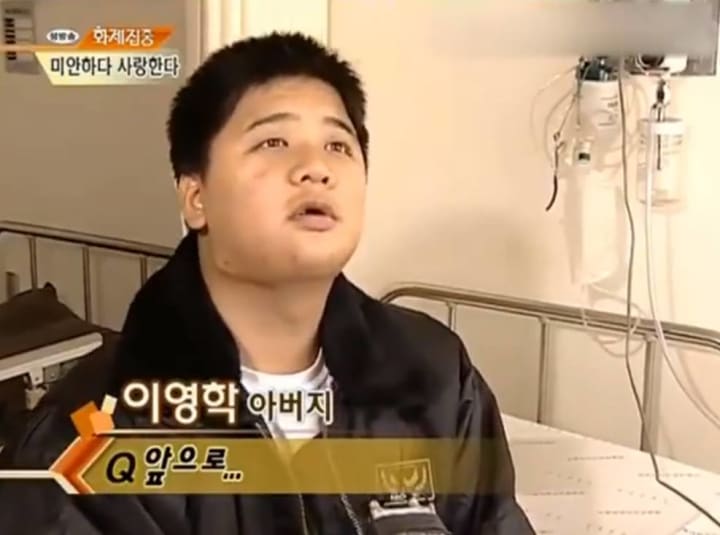 The episode's heartbreaking nature captured the attention and touched the hearts of many viewers, resulting in a significant response. Following its broadcast, numerous individuals contributed money to assist Lee Young-hak's daughter.
The impact of the episode was so profound that donations continued to pour in even after eleven years had passed. Additionally, owing to their financial hardships, the family qualified for government stipends aimed at supporting low-income households.
Subsequent to the episode's airing, there was an assumption that Lee Young-hak's family was financially stable due to the public donations they received. Consequently, their actual situation remained hidden for an extended period. It was not until a horrifying tragedy involving the family occurred that people became aware of what had transpired.
On September 30th, 2017, Lee Young-hak, previously seen as a caring father struggling to support his daughter, committed the heinous acts of raping and murdering a 14-year-old girl. The tragic event revealed the shocking truth about how the funds from the donations were utilized.
Following the news of the murder, the public became aware of the specific ways in which the donated money had been spent, thanks to the tweets of Molar Daddy on his Twitter account.
He confessed to using the funds to purchase a luxury car, dine at expensive restaurants, acquire designer clothing, and extensively tattoo his body. These actions stirred controversy in Korea, where tattoos are generally considered taboo, even though the law regarding tattooing is not strictly enforced, reserving the practice for licensed medical professionals.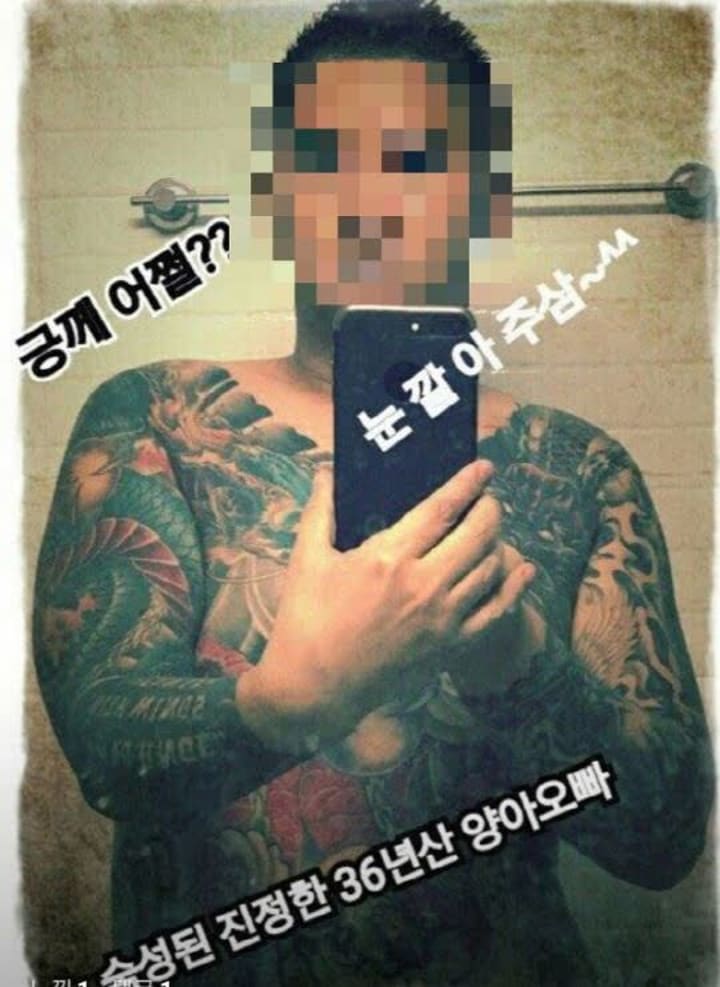 In real life, he predominantly utilized the funds for personal gain, which was a stark departure from the persona he portrayed on screen. Based on his social media posts, there were indications that Molar Daddy had a disturbing inclination towards minors in a sexual manner. He would openly brag about his wealth and offer lavish gifts as a means to engage in illicit activities with them.
Some of his tweets meant:
"I am seeking a young woman aged 14 to 20 to reside with me. Your accommodation will include a private room with a shower. You must possess good manners and embody the qualities of a well-behaved individual."
"Don't waste time and focus on chasing your dreams. Always have the urge to chase for success. I'm here to hear your personal problems, education problems amongst other things."
"This is for a minimum of three to six months, and you will be paid around 600,000 to 800,000 won immediately, not afterward."
Apart from his extravagant spending and attraction to underage individuals, he is also the owner of a sex trafficking operation where he employed numerous young girls, some of whom were minors.
Furthermore, in order to make extra money, he would upload videos of his clients engaging in sexual activities. Choe Mi-sun, the wife of Molar Daddy, was also a victim of her husband's greed. She was reportedly forced to participate in his prostitution business.
In addition, several videos were discovered featuring his wife offering sexual services on an illegal website. Choe Mi-sun not only experienced abuse outside her home but also within her own family circle. Her father-in-law subjected her to sexual assault since 2009. Despite crying to her husband about the abuse, he ignored her pleas for help.
Choe Mi-sun filed a complaint against her father-in-law with the police, but he denied the charges. Feeling helpless and with nowhere to turn, she tragically ended her life on September 1st, 2017, by jumping off her apartment building. In a note she left behind, she disclosed, "I have been raped by my father-in-law, my husband's stepfather, since 2009."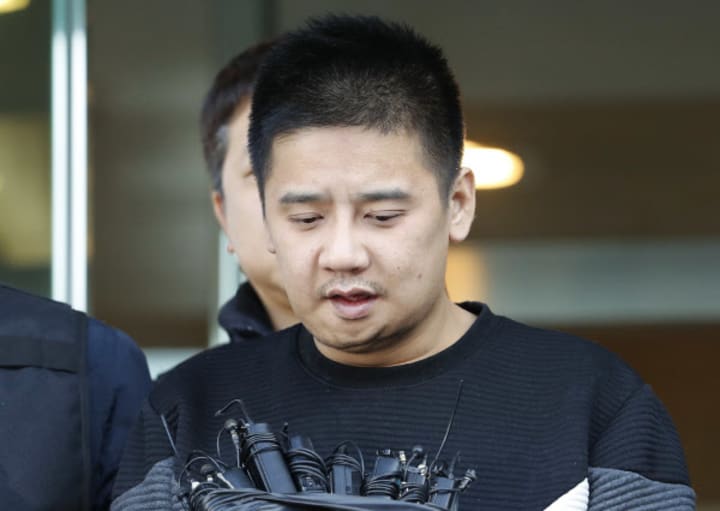 What is even more distressing is that Molar Daddy raped and murdered a 14-year-old girl in the same month that his wife took her own life. To compound the tragedy, his own 14-year-old daughter was also involved in the murder. Only after 11 years since the incident was broadcasted did the news of Molar Daddy resurface.
The victim happened to be a friend of his daughter whom he had asked to come to their house. She arrived around noon and was given a drink spiked with sleeping pills. Shortly after consuming the beverage, she fell unconscious. Molar Daddy's daughter left the house and returned at 8 p.m. that night, following her father's orders. This left him alone to rape his daughter's friend while she remained unconscious.
The following day, the effects of the drugs wore off sooner than anticipated. In a state of panic, Molar Daddy strangled the young girl to death. To conceal her body, he sought assistance from his daughter. Together, they disposed of the victim's remains in the mountains of Gangwon province, located north of Seoul.
As a result of the sudden disappearance, an investigation was launched. It didn't take long for the police to arrest Molar Daddy, as his behavior raised suspicions during questioning about the missing girl.
During the investigation, Molar Daddy's daughter was also interrogated regarding the murder, and she confessed to the crimes and her involvement. Consequently, she was sentenced to 4 to 6 years in prison.
Regarding Molar Daddy, he initially received a death sentence but it was later commuted to a lengthy prison term. This case has become the center of public attention in modern Korea due to its shocking and unforeseen nature.
As a result, the authorities made the decision to release Molar Daddy's real name to the public, which is highly unusual since Korean law enforcement typically withholds the identities of suspects during ongoing investigations.
Source: https://www.koreaboo.com/stories/molar-daddy-murder-horrifying-case-modern-day-korea/
About the Creator
We should enjoy every moment fully, fall in love, make the most of our time, and live without regret. We should cherish the fact that there are still many moments in life that we have yet to experience for the last time.
Reader insights
Be the first to share your insights about this piece.
Add your insights