Haleigh Cummings is a five-year-old girl missing since 2009.
Where is Haleigh fifteen years later?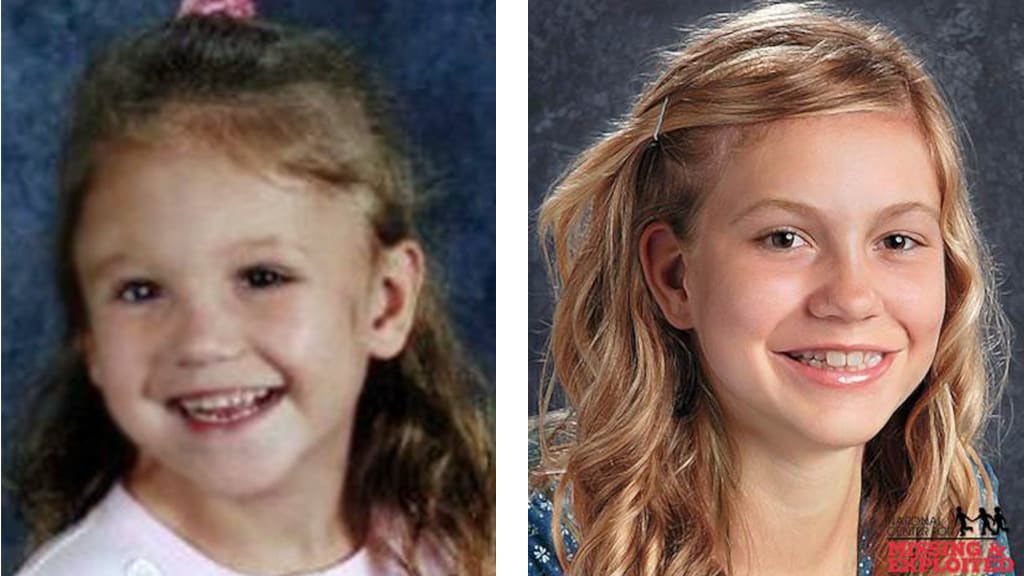 Nearly fifteen years ago, the Putnam County Sheriff's Office received a heartbreaking call reporting the disappearance of five-year-old Haleigh Cummings. In the early morning hours of February 10, 2009, seventeen-year-old Misty Croslin called 911 to report that she had woken up to find the backdoor of their mobile home trailer wide open and five-year-old Haleigh Cummings missing. Haleigh Cummings is the daughter of Croslin's boyfriend Ronald Cummings. On February 15, 2009, investigators at the Putnam County Sheriff's Office received about 500 tips and leads about the missing child within a week. On February 21, the Putnam County Sheriff's office released a statement to the public saying Misty Croslin's cousin, who was visiting Florida from Tennessee, was not a suspect in the child's disappearance.
A month after Haleigh Cummings was reported missing from her father's home in Florida, Ronald Cummings, and his seventeen-year-old girlfriend Misty, were granted a marriage license. The two were married in a small private ceremony on March 12th. While the newlyweds were busy celebrating their marriage, the reward for any information leading to the whereabouts of Haleigh was 26,500.00. Haleigh's father Ronald Cummings was arrested on August 7 after an altercation with his wife's brother Hank Croslin Jr. Ronald was charged with battery and released on a $500 bond the following day.
We're now seven months after Haleigh Cummings was reported missing. A law enforcement team decided to drain a pond south of Palatka to find any clues that could lead to finding Haleigh upon receiving a tip. Unfortunately, nothing was found. On September 25, authorities received a prison letter from Kristina Prevatt saying she was partying with Misty Croslin the night Haleigh disappeared, and that Haleigh took an Oxycontin. However, detectives have never been able to verify that theory is accurate. On October 7, Ronald Cummings and Misty Croslin confirmed they are filing for divorce less than seven months after getting married. Ronald blamed the divorce on the stress of trying to find his daughter Haleigh, coupled with the many contradictions his wife, Misty, gave him about what happened the night his five-year-old daughter disappeared. However, it was assumed they were married, which would mean they could not testify against each other under Florida state law.
On November 24, 2009, Misty Croslin's father Hank Croslin Sr was arrested for prescription fraud, not too long after Tommy Croslin was arrested for possession of drugs and the grand theft of a handgun. Misty and Tommy's mother Lisa Croslin had been arrested in September for forgery and petty theft. None of these arrests were related to Haleigh Cummings' disappearance, but it shows a pattern of criminal activity and drug use within the family, so investigators felt it necessary to ask them questions about the disappearance of the young child.
On January 20, 2010, Misty Croslin, Ronald Cummings, Tommy Croslin, Donna Brock, and Hope Sykes were all charged with drug trafficking after a month-long undercover investigation that involved more than 330 oxycodone and hydrocodone pills. It was assumed Misty Croslin would give up information about Haleigh if she were told she would be sentenced to a lengthy prison term. This proved ineffective.
On April 13, investigators worked on a section of the St. Johns River in Satsuma to find more clues that could help solve the case. Nothing was found. In August, more than a year after Haleigh had disappeared, Misty's brother Tommy told his lawyer he had seen Joseph Overstreet, Misty's cousin from Tennessee, take Haleigh to the river in a trash bag. After a fruitless search of the river, authorities have called off the search for Haleigh. Sheriff Jeff Hardy of the Putnum County Sheriff's Office, said he did not feel Haleigh was still alive.
On August 16, 2010, Misty Croslin pleaded guilty to seven charges of drug trafficking prescription drugs. Several days later, Ronald Cummings pleaded guilty to three counts of trafficking in hydrocodone, although two of Cummings' charges were dropped. Ronald Cummings was sentenced to fifteen years in prison on September 24, while Misty Croslin was sentenced to twenty-five years in prison on October 8 for her role in drug trafficking.
Although several people, including Haleigh's father, Ronald Cummings, and his ex-wife, Misty Croslin, who was Haleigh's babysitter the night she disappeared, were sentenced to lengthy prison terms during the investigation, none of which directly related to the child's disappearance. In November of 2022, Haleigh's father, thirty-eight-year-old Ronald Cummings, was released from prison after his 15-year sentence in 2010. Cummings qualified for incentive gain time following the completion of 85% of his prison sentence under state law in Florida.
Haleigh Cummings, who was last seen alive over ten years ago and is now widely believed dead, would have turned nineteen years old this year. Even though there are many theories and speculation about what could have happened the night Haleigh vanished, nothing has ever been concretely proven. Despite all the lies, dead-ends, and new developments in the case, Haleigh Cummings remains missing and is presumed dead by many fourteen years later.
About the Creator
Amanda Seaton is a 38 year old Content Creator from Wisconsin. She obtained her BS in Criminal Justice and Homeland Security from Herzing University in 2013 and her MS in Criminal Justice and Forensics from Capella University in 2014.
Reader insights
Be the first to share your insights about this piece.
Add your insights