Who is Casey Anthony, and why does everyone hate her?
Will the late Caylee Marie Anthony ever receive the justice she so rightfully deserves?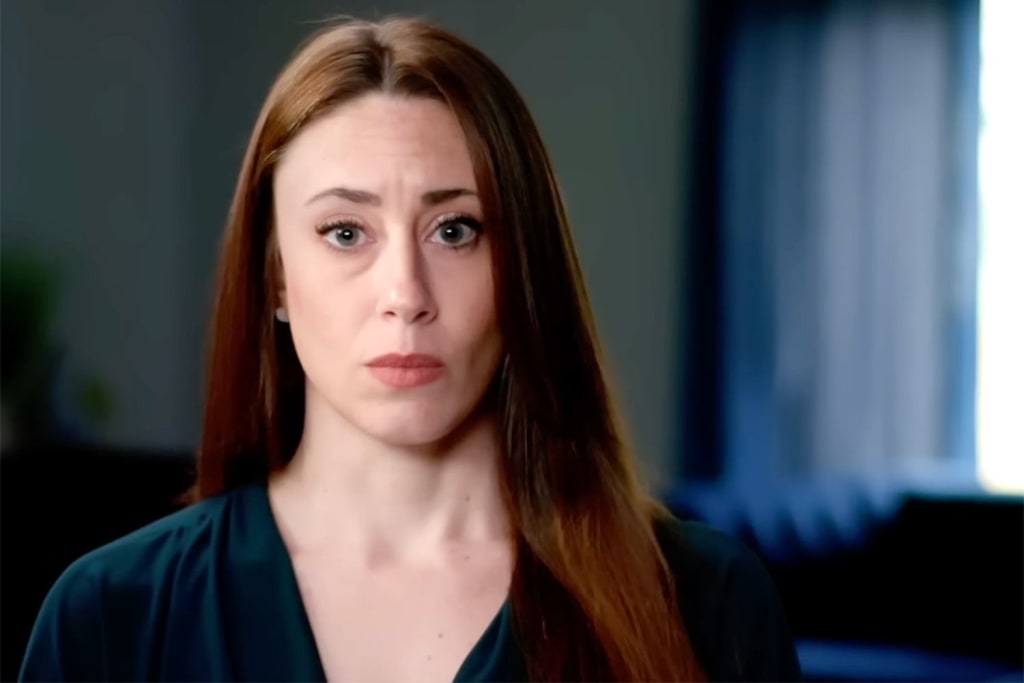 The Casey Anthony trial was a highly publicized case in which the mother was accused of murdering her two-year-old child, Caylee Marie Anthony, back in 2008. The case caused a media frenzy, with people from all over the world following the case intently. The trial, which lasted six weeks, resulted in the jury acquitting Anthony of all charges after less than 11 hours of deliberation. On July 5, 2011, the world was on the edge of its seats, as the jury finally announced its decision in the long-awaited murder trial against Casey Anthony, who was 22 years old at the time. The jury found her not guilty of first-degree murder, aggravated child abuse, and aggravated manslaughter of her two-year-old daughter, Caylee Marie Anthony. A trial of this caliper has not been nearly as captivating as the O.J. Simpson murder trial. The Simpson murder trial was a highly publicized case in the United States. Although Simpson was found not guilty of killing his wife Nichole Brown Simpson in October 1995, many believe he was the one responsible. The child's remains were found hidden in the woods near the family's home, wrapped in a blanket. It has been fourteen years since the jury made the highly unpopular and debated decision to find Casey Anthony not guilty of all charges.
Why is Casey Anthony still big news after fourteen years?
Casey Anthony was acquitted of her daughter's murder in 2011 and has been out of the public eye for fourteen years. So why has she suddenly emerged now? After fourteen years, Anthony is now the focus of a new tell-all docuseries on Peacock entitled Casey Anthony: Where the truth lies. This three-part docuseries sheds new light on the trial, bringing forth never before heard information and accusations, hoping to shed light on what happened to two-year-old Caylee Marie Anthony all those years ago. The series interviews key witnesses, family members, and law enforcement officials involved in the case to better understand what happened and why. This is Anthony's first public speaking about her daughter's murder, since she was acquitted of the charges in July 2011.
The 36-year-old went into hiding shortly after she was acquitted due to multiple death threats she received following the acquittal. The death threats were so severe that she felt she had to go into hiding to protect herself. The young mother was already found guilty by public opinion of murdering her baby, and she would likely face public ridicule and shame no matter what the jury's verdict ended up being. The public was more outraged that Anthony was acquitted simply because they didn't understand the verdict. They didn't understand how the jury could come to that decision. When Anthony's child went missing, the public was outraged by her behavior - she showed no emotion and was more concerned about her image than finding her child. It is important to note that Caylee Marie Anthony was missing for about 31 days before her grandmother Cindy contacted the local police department. Anthony was photographed partying at several events while her daughter was supposedly missing, raising suspicion among many people that she was involved in her daughter's disappearance. Even though it was clear something was wrong, friends of the young mother said Anthony acted like everything was perfectly normal. The young mother's lack of grief, emotion, and acting as if nothing were wrong led many people to consider her a psychopath or sociopath, if you will. She didn't seem bothered by anything, and this led people to believe she was capable of anything. Furthermore, she was thought to lack empathy. It was later revealed during Anthony's trial that a psychologist's investigation had previously concluded she did not suffer from psychopathy or any other psychopathic tendencies.
Even though it has been fourteen years since the event, people from all corners of the globe are still adamant Anthony killed her child, Caylee. Some people believe she is innocent, while others think she is guilty. However, most people seem to think she is responsible for the death of her daughter. People from every corner of the world are taking to social media to express their distaste for the new docu-series. The vast majority of people believe Casey should not be given a platform to share her lies, and that by giving her money to spread her false truths, we are only encouraging her. Many people have said they refused to watch the series or stopped watching it early because they couldn't stand all the lies Anthony was telling. One person said on Twitter they were disappointed in Peacock for giving Casey Anthony a platform to tell another sob story - probably not even true - in an attempt to garner more sympathy from the public. Another person said, "I don't believe you, and there's a special place in hell for people like you". The final tweet said, "Casey Anthony is truly a narcissist". Not reporting your daughter missing for almost a month and now coming out with a documentary? "We all know what she did. I still can't believe she got away with it. It should have been an open-and-shut case for that pathological liar".
Alexandra Dean, the director of the docuseries, told USA Today that she was motivated to revisit the cold case because she thought there was more to the story. After 10 years of therapy, Casey Anthony had a lot to share about her side of the story and felt it was necessary to tell it. Dean continued on by saying that she feels there are still many questions left unanswered from the investigation, and that there are plenty more details that could have been looked into, especially as it relates to Casey's father, George Anthony. Dean was hopeful viewers would walk away from the docuseries with different opinions on Casey's innocence. Not necessarily that she was innocent, but that someone caused her child's death, not her.
What happened to Caylee Marie Anthony on her last day?
Casey stated in the docuseries that the last time she saw her daughter, Caylee, was on June 16, 2008. As far as she knew, Caylee was alive at that time. Casey told the police that she was at home with her father and daughter when she decided she and Caylee were going to take a nap. Casey said she and Caylee went into her bedroom, closed the door, and both laid down on the bed to take a nap. Casey stated she had put Caylee in her bed, and that Caylee would never have left the room without letting her mother know she was leaving. Casey said if Caylee had left the room, it would have been without her knowledge or consent. She said if Caylee had left the room, it would have been uncharacteristic of her daughter, and she would have been surprised. Casey said her father had woken her up abruptly from a dead sleep. With a look of pure terror in his eyes, he asked her where her daughter, Caylee, was. Casey said when she realized her daughter was gone, "I immediately started looking for her." Casey continued, saying that "by the time I came back around the left side of the house, I came back towards the front porch, and my father was standing there with her." Casey said her daughter was "soaking wet", but said she believed her daughter was still alive. Casey said the last time she saw her daughter alive was that moment, after which Caylee went missing later that day.
At Casey's trial, her defense attorney said he thought it was possible Caylee accidentally drowned in the family pool. However, Casey Anthony, Caylee's mother, said it was impossible for her daughter to have climbed into the pool because the ladder wasn't on the pool, and she would have had to climb over the fence, which was too high. The family said that because their pool was an above-ground pool, Caylee wouldn't have been able to get into the pool on her own without a ladder. When Casey was asked why she allowed her lawyer to present this false scenario, even though she knew there was little chance it would be believed, Casey said they simply couldn't present anything else. Casey and her father, George, then failed to contact or call the police for help. Casey said her father told her everything would be alright, and she had absolute faith in her father's words. At that moment, Casey said she had hoped her daughter was still alive and had a chance of being found. In December 2008, the remains of Caylee Marie Anthony were found in a wooded area near her home, where she lived with her mother and grandparents. The child's body was found about a mile from her home. The horrific discovery of Caylee's remains was made when she was found in a black garbage bag with duct tape around her skull and a heart-shaped sticker over her mouth. Near the child's remains, detectives found a Winnie the Pooh blanket, the same type of blanket Casey would use to cover her daughter when she fell asleep in her bed. In this particular case, after a thorough investigation, the coroner was unable to determine a cause of death. However, after conducting various interviews and investigations, authorities were able to reach the conclusion that Caylee was murdered, even though they could not determine how it happened.
Did George Anthony sexually assault his daughter?
In the series, Casey opens up about the sexual abuse she allegedly experienced from her father and brother Lee, talking about the events in detail for the first time. Casey said when she was only eight years old, her father began assaulting her, and that the abuse continued until she was twelve. Casey said her father came into her room late at night and molested her. If she tried to resist, he would smother her with a pillow over her face until she became unconscious to subdue her. This would usually happen by suffocating her with the pillow until she passed out from lack of oxygen. Casey stated in the docuseries that she feared her father would repeat the abuse on her daughter, Caylee, and often feared for both their safety. Casey said she felt like she had to protect her daughter from her father, and that she was always worried about what might happen to them. Casey said she frequently has nightmares about her father hurting her or her daughter, Caylee. She said she would wake up from these nightmares in a cold sweat. George Anthony has denied all allegations of sexual assault on his daughter from the beginning, but is it possible that there is some truth to what his daughter is saying? In the series of events that transpired, Casey said her father George staged the drowning of his granddaughter Caylee to try to hide the abuse against Casey and Caylee that was happening. George, on the other hand, has again vehemently denied these accusations.
Will we ever find out what happened to two-year-old Caylee Marie Anthony?
It is a tragic reality that we may never find out the truth behind the death of Caylee Marie Anthony, and what exactly happened the day she died. It seems like no one can get a clear response from anyone, and when someone gets someone to talk, the story always turns out to be more confusing than before. Despite the time that has passed, the authorities have not been able to make any progress in the investigation.
About the Creator
Amanda Seaton is a 38 year old Content Creator from Wisconsin. She obtained her BS in Criminal Justice and Homeland Security from Herzing University in 2013 and her MS in Criminal Justice and Forensics from Capella University in 2014.
Reader insights
Be the first to share your insights about this piece.
Add your insights