Famous Serial Killers - Fritz Honka
In my novels, I write about serial killers. Sometimes I get inspired by real killers. I am writing about them here. Today it´s about the serial killer Fritz Honka, who found his victims in the red light district of Hamburg.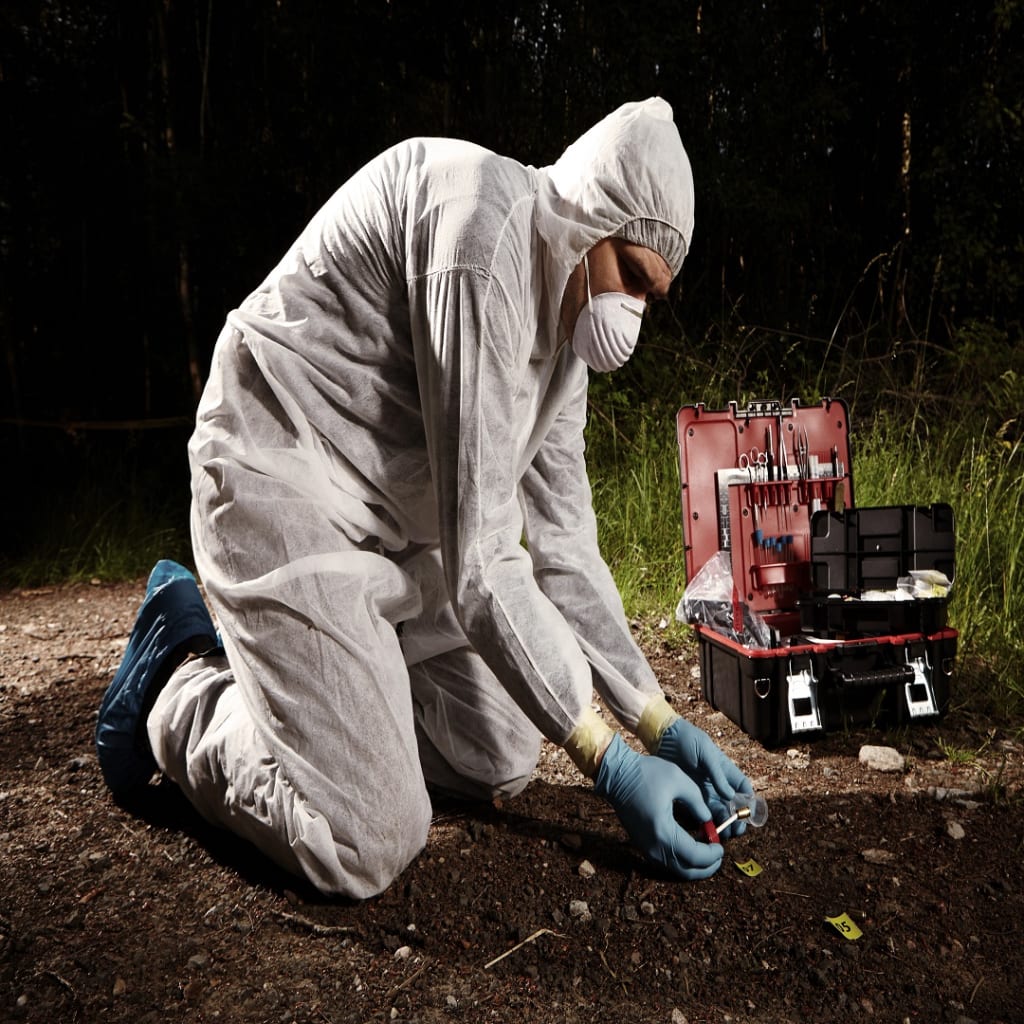 Foto from despositphotos.com
Path of Life
Friedrich Paul Honka was born in the East German city of Leipzig in 1935 and had six siblings. Three other siblings died in childbirth, which was not unusual at the time.
His father was a carpenter by profession, and his mother worked as a cleaning lady. His father died as early as 1946, due to excessive alcohol consumption and the consequences of his concentration camp imprisonment.
Fritz Honka's father is said to have been imprisoned by the Nazis because of his closeness to the Communist Party.
After the death of the father, the mother was left on her own and had to raise the seven children alone. However, she was utterly overwhelmed by this.
Fritz Honka's first attempt to take care of himself failed when he had to abandon his apprenticeship as a Moor, which he had begun in 1950, due to an allergy. Thereupon he went to West Germany one year later to start a new life there.
Honka made his way in northern Germany as an unskilled worker in agriculture and finally got a woman pregnant. When he was sentenced to pay alimony, Honka disappeared from the area in 1956 and went to Hamburg.
There he worked in a shipyard. It seemed as if Honka finally had his life under control, but then he was injured in a severe traffic accident.
As a result of his injuries, he squinted heavily. Besides, he now had a noticeably crooked nose. These deformities must have severely affected Honka's self-confidence, but nevertheless, he found a wife whom he married in 1957.
However, only three years later, in 1960, the marriage broke up again. During this marriage, a son was born, so Honka now had two children, but contact with the first one was completely broken off.
The separation of the married couple was only short-lived because soon, Honka was reunited with his ex-wife and married her again.
But the relationship did not work out well. Neighbors of that time reported that there were often loud and violent arguments between Honka and his wife.
In 1967 the marriage was divorced again.
Honka moved to another apartment in Hamburg Ottensen. The Zeisstraße was located in a quarter that was then characterized by poverty and misery. Honka finally slipped into alcoholism and had changing relationships with women, most of whom were also alcoholics.
In 1972 Fritz Honka was first targeted by the police. He had failed to rape a woman in his apartment. The woman managed to escape naked from his apartment, after which she reported him to the police.
It wasn't until 1975 that he was brought to trial. Honka was only sentenced to a fine because the rape charge was dropped. At the time of the crime, Honka is said to have had 2.4 per mille alcohol in his blood. At that time, he had been a severe alcohol addict for years.
Because of his appearance and his alcoholism, Honka had less and less chance to meet women the ordinary way, which is why he hung around more and more in Hamburg's red-light district on the Reeperbahn. There he got sex from mostly also addicted casual prostitutes, who frequented relevant pubs in the area of the street "Hamburger Berg."
The murders
Fritz Honka found all four of his victims between 1970 and 1975 in the pubs in the Hamburg red-light district in the side streets of the famous Reeperbahn.
The most famous of these today is an establishment called "Der Goldene Handschuh" (Golden Glove), where Honka regularly frequented.
The "Golden Glove" is now as then a second home for failed existences and a meeting place for the hard drinking scene.
The women Honka met there were older, decaying women from the drinking milieu and former prostitutes who had no social ties. Many of these women were homeless.
The four women whom Fritz Honka killed all in his apartment were Gertrud Bräuer (42 years old), Anna Beuschel (54 years old), Frida Roblick (57 years old), and Ruth Schult (57 years old).
In principle, the murders always followed the same pattern. Honka met the women in the pub, drank with them, and then took them home with him.
In most cases, it was agreed beforehand that sex would be paid for, but in at least one example, the woman only came along to drink and finally refused Honka's advances, which led to him killing her.
He killed the other women after he had sex with them and then quarreled with them for various reasons. Each time Honka was heavily intoxicated, and the women were probably also heavily drunk.
In at least one case, Honka said he woke up next to the corpse in the morning without remembering the crime.
The first time he still tried to make the body disappear, but that turned out to be too difficult. Drunk as he was, he fell in the stairwell while trying to move one of the corpses.
Thereupon he sawed his victims in half and stored the corpse parts in his apartment.
The strong smell of decomposition was noticeable throughout the entire apartment building, but no one stood out or became suspicious. Honka tried to cover up the stench in his apartment with scented stones, which was probably not very successful.
So Honka lived for years with rotting human remains in his apartment, and nobody noticed anything.
Arrest and conviction
During the years in which Fritz Honka murdered, he remained unmolested by the police. That was because no one missed his victims.
No one reported them missing, as the women lived unattached and alone. For Honka, they were the perfect victims, because nobody asked about them when they disappeared.
The fact that he was still caught was a coincidence.
When a fire broke out in Fritz Honka's home on 17 July 1975, Honka was not at home. A firefighter discovered body parts in Honka's apartment during the firefighting operation and alerted the police.
Thereupon the whole apartment was searched, and more and more body parts came to light. Honka was arrested, and gradually the victims could be identified from their remains.
In 1976 Fritz Honka was finally put on trial.
He was sentenced to fifteen years in prison for one murder and in three cases for manslaughter, with subsequent placement in a psychiatry.
His lawyer succeeded in preventing a life sentence by presenting Honka as partially incapable of guilt. The killings, with one exception, were not planned and were committed in the heat of passion.
Honka's difficult childhood and the fact that he had committed the crimes in a drunken stupor also contributed to the relatively mild sentence.
In 1993 Honka was released from prison and spent the last years of his life under a new name in a nursing home.
Nobody there knew his true identity until he died in a Hamburg hospital in 1998 as a result of his alcohol and nicotine addiction.
guilty
About the author
Thriller-author from Hamburg, Germany. Sold over 200.000 E-Books. get informed about new articles: http://bit.ly/ReneJunge
Reader insights
Be the first to share your insights about this piece.
Add your insights