DNA Helped Police ID One of Serial Killer, John Wayne Gacy's Victims Over 40 Years Later
Also known as the 'Killer Clown', five of Gacy's 33 victims are still unidentified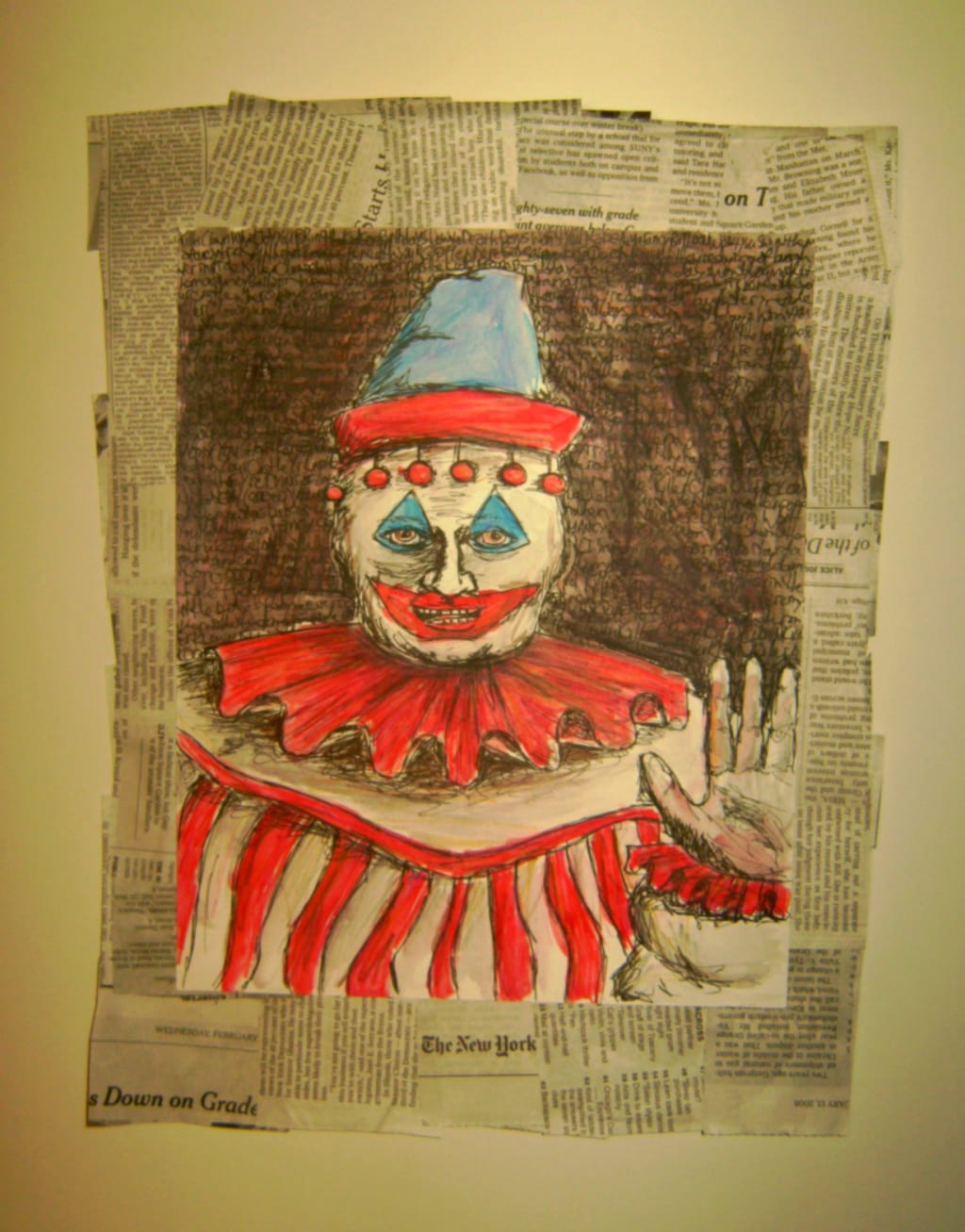 The Orchid Club, CC BY 2.0, via Wikimedia Commons
The family of Francis Wayne Alexander finally has closure on his disappearance. By using genetic genealogy, authorities were able to identify his body which had been found 45 years ago in the crawl space of serial killer, John Wayne Gacy's home.
Authorities think the young man was probably 21 or 22 years old at the time of his death. Born in North Carolina, he had lived in New York for a few years before his fateful move to Chicago.
Alexander was unfortunate enough to live near the area where Gacy frequently hunted for his victims.
Alexander's family released the following statement:
"It is hard, even 45 years later, to know the fate of our beloved Wayne. He was killed at the hands of a vile and evil man. Our hearts are heavy, and our sympathies go out to the other victims' families. Our only comfort is knowing this killer no longer breathes the same air as we do."
Gacy terrorized Chicago in the 1970s
Gacy lured dozens of young men and boys to his suburban Chicago home, where he often raped and strangled them, and hid their bodies around his house, many of them in his crawl space. Out of his 33 victims, 29 were found in and around his home. The other four victims he had dumped in the nearby Des Plaines River.
Gacy was known for enticing young men and boys with the promise of payment for construction jobs, drugs, and alcohol. He sometimes posed as a police officer and preyed on hitchhikers and men waiting at bus stations.
Chillingly, he enjoyed dressing up as a clown and performing at children's hospitals and charity events as a character he made up named "Pogo" or sometimes "Patches."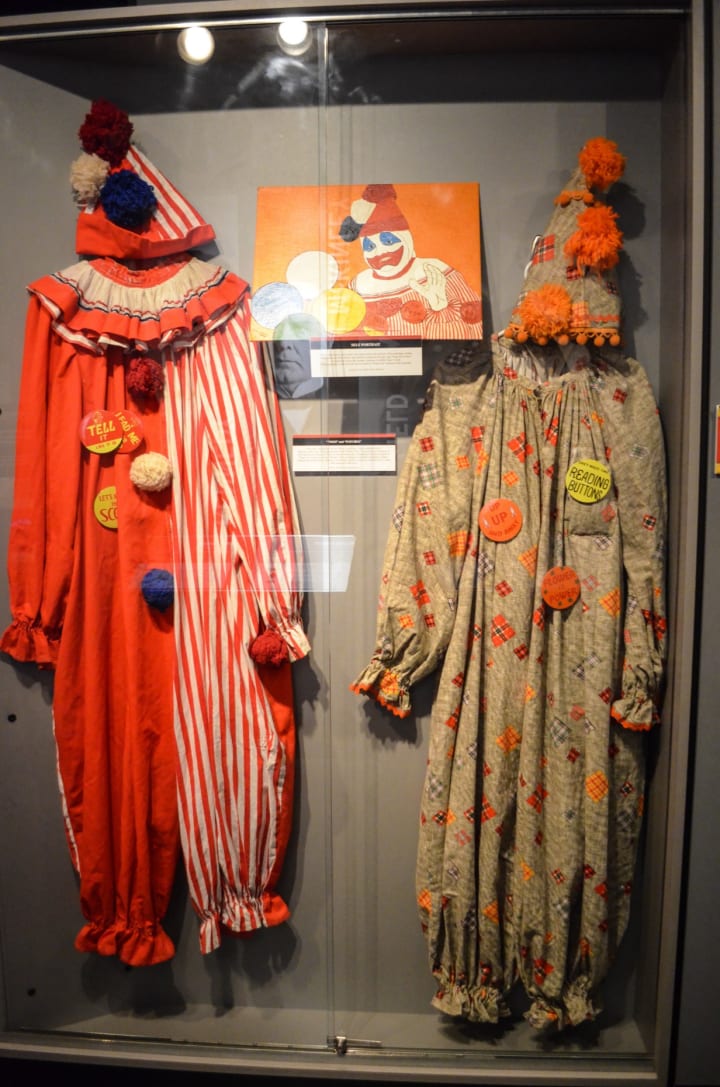 Arrested in 1978, Gacy was convicted in 1980 for the murder of 33 young men and boys. He was executed for his crimes in 1994.
He not only terrorized the city of Chicago, but his story horrified the nation. Even now, 40 years later, he's the subject of many TV series and documentaries.
Who was Francis Wayne Alexander?
Francis Wayne Alexander was one of the eight previously unidentified victims found at Gacy's house. He had moved to Chicago from New York with his wife in 1975. They divorced, and Alexander remained in Chicago, living on the North Side. This was the same area where Gacy was known to have found another of his victims, William Bundy, a 19-year-old construction worker.
After Alexander's divorce, his family said that he continued to keep in touch with them for a while, calling or sending letters. But the last time they ever heard from him was from a postcard from California in 1976.
Investigators believe that Alexander died in 1976 or 1977. His body was found in the crawl space of Gacy's home, but before advances in DNA detection, authorities had no way to identify who the man was.
How did investigators identify Alexander?
Alexander's family never filed a missing person's report after his disappearance. Cook County Sheriff Tom Dart explained, "They just loved him, but they thought that he wanted nothing more to do with them, so that's why there was never a missing person's report."
Beginning in 2011, Dart's office began a campaign to find the identities of the eight bodies. They reached out to the public and called on family members of males that went missing in the Chicago area during the 1970s to come forward and submit DNA.
Using DNA as a match, authorities identified William Bundy in 2011 and Jimmy Haakenson in 2017. Haakenson was just 16 years old at the time of his disappearance. His mother, living in Minnesota, had a phone call from him in August 1976, telling her he was in Chicago. That was the last time anyone heard from the boy.
In Alexander's case, instead of a family member submitting DNA to the sheriff's office, he was identified through a partnership with the DNA Doe Project. The nonprofit group uses genetic genealogy to help family members identify previously unidentified deceased relatives.
Alexander's DNA profile, known then as Victim #5, was compared to DNA profiles from the genealogy website, leading investigators to Alexander's family. His mother and half-brother then provided DNA to confirm the victim was Alexander.
DNA submission has helped solve other cold cases
Families submitting DNA to investigators in regards to Gacy has led to police solving at least 11 previously cold cases of homicides that were not tied to Gacy.
There was even a case where a family found their missing family member alive and living in Oregon, completely unaware his family was looking for him.
"How many more John Wayne Gacys are out there?"
Larry Finder, the prosecutor that Gacy had confessed to and showed how he strangled his victims, told the Chicago Tribune,
"I think it's important for people to know that, had you met John Wayne Gacy at a restaurant, at a bar, whatever, he could appear very normal. And that's the scariest part for me because the man was pure evil, and yet he could function like a normal person. And that's scary because how many more John Wayne Gacys are out there?"
Sources: (The New York Times) Another Victim of a Serial Killer Is Identified, 4 Decades After His Death, (CNN) John Wayne Gacy victim identified through DNA from tooth, (The Chicago Tribune) 'How many more John Wayne Gacys are out there?': After 41 years, key players are still haunted by serial killer case, (ABC News) Sheriff: Newly ID'd Gacy victim's death was news to family
*****
This story was originally published on Medium.
About the Creator
Writing my life away. Runner/mama/wife/eternal optimist/coffee enthusiast. Masters degree in Psychology.
Reader insights
Be the first to share your insights about this piece.
Add your insights