Delayed Death No More in Texas
Larry Swearingen successfully delayed his execution for 19 years, until he ran out of options.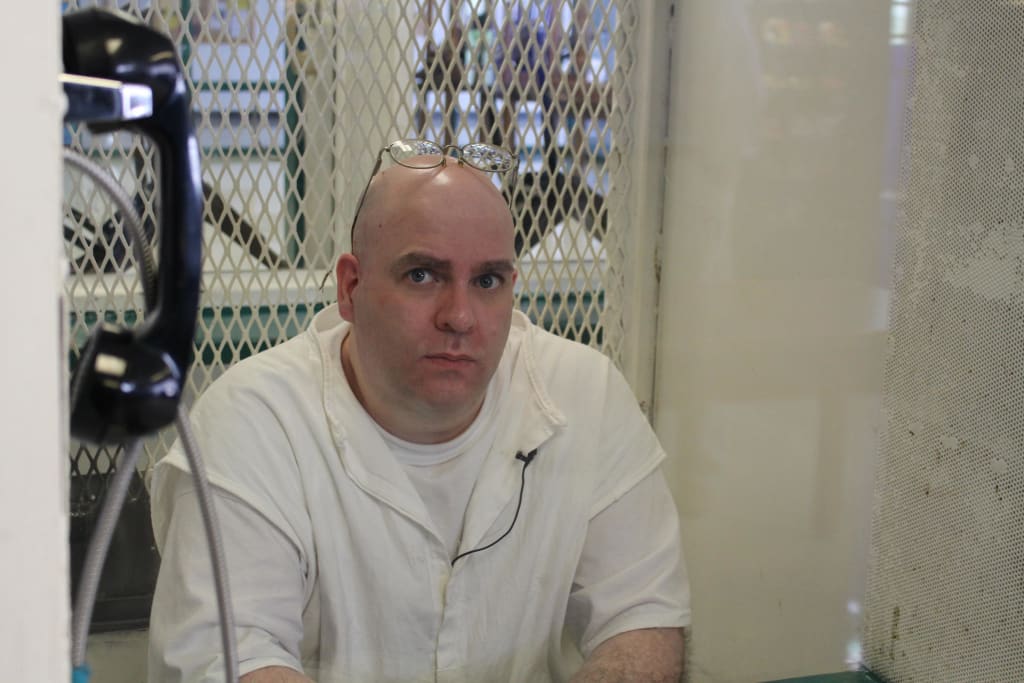 "Lord forgive them. They don't know what they are doing," those are the last words of convicted murderer Larry Swearingen. In July of 2000, a jury found Swearingen guilty of raping and murdering 19-year-old Melissa Trott. Crimes he adamantly denied committing, despite the "mountain of evidence" against him.
For almost two decades, Swearingen was able to avoid being executed. Time after time, luck or a deity was on his side and the executions were delayed. That is until August 21, 2019. The day his death was delayed no more, despite the many wild ways he tried to prove his innocence.
Murder And The Woods
Melissa Trotter was attending Montgomery College in Conroe, Texas. She was studying Foreign Language, with the hopes of turning those skills into a career in business. Her whole life was ahead of her.
Until she met Larry Swearingen. The two were friendly at the very least. Swearingen has even admitted to having a casual fling with Trotter. Some people have said the relationship was much more serious, with some even alleging Trotter was breaking off the affair the night she died.
The night of December 8, 1999, Trotter was seen leaving the library with a man. Swearingen swore it was not him. A biology professor saw her leave and was allegedly the last person to see her alive, besides her murderer.
Forensic evidence placed Trotter in Swearingen's car, though he claimed it only proved she had been in the car. Prosecutors alleged Swearingen killed Trotter at his house, and then dragged the body into the woods where it would eventually be found.
The first wrinkle in the case came when Swearingen's ex-wife testified that she came home to find their trailer in disarray that particular night. Swearingen chalked it up to a robbery and filed a police report. There was nothing to support this claim. More damning, Trotter's lighter, cigarettes and half of her pantyhose were in the house. Police and the jury believed she had been there the night she was killed.
Appeal And Delay
Early summer of 2,000 saw Swearingen convicted of Trott's rape and murder. Shortly thereafter, July to be specific, he was sentenced to death under Texas law. He vowed he would not be executed.
To that end, his defense team tried to shore up reasonable doubt. They claimed the cell phone forensic evidence didn't prove anything. In fact, they claimed all the DNA evidence that was used against him was circumstantial at best. Prosecutors never disputed that argument, instead arguing it placed him at the scene of the crime and he seemed to be the only one with any sort of motive. Three times the defense asking for more evidence helped them win a stay of execution for their client.
The fourth time, the execution notice was sent to the wrong place. Though Swearingen had other plans in place he hoped would exonerate him and get him sprung from prison altogether.
Confused Confession
As prison officials figured out their error, they also discovered a brazen prison plot. In an effort to get out of prison and have his record expunged of the murder, Sweringen attempted to get someone else to confess to the crime.
Anthony Shore, also known as the Tourniquet Killer, claimed to have killed Trott. Police were skeptical but investigated the claim. In Swore's cell, they found a hand-drawn map that was supposed to help them find more evidence. They followed up on the lead but nothing was found.
Investigators were not happy their time was wasted. Shore admitted his confession was a lie. He claimed Swearingen asked him to admit to the killing, so only one of them had to die.
This plot muddied the waters and may have hurt Swearingen's chances of getting another appeal or stay of execution.
Death Has A New Visitor
For over 20 years, Sandy Trotter has waited for her daughter's killer to be brought to (Texan) justice. Every delay was like a slap in the face to her but she persevered. The belief that one day Swearingen would be executed in a more humane way than her daughter had been was a driving force in her life.
On Wednesday, August 21, 2019, the long ordeal came to an end. Swearingen's last appeal to the United States Supreme Court was officially denied, sealing his fate. Though he maintained he was innocent, nobody believed him. Part of it was because of his inane scheme to have someone else confess to his crime. The other part was the evidence against him. There was too much of it to deny.
From the time the needle was stuck into his skin and he cried out the Christ-like quote seen above until he breathed his last breath, Sandy Trotter watched. Despite what some people may think, she did not take joy in the man dying. She does not believe this is the happy ending her daughter or family deserved.
She told reporters after the execution: "There are no winners in this, we'll never have Melissa back."
About the Creator
Edward has written hundreds of acclaimed true crime articles and has won numerous awards for his short stories.
Reader insights
Be the first to share your insights about this piece.
Add your insights