Creepiest Books About Serial Killers
Murderers are terrifying on their own, but if you're reading the creepiest books about serial killers out there, you need to expect not to sleep that night.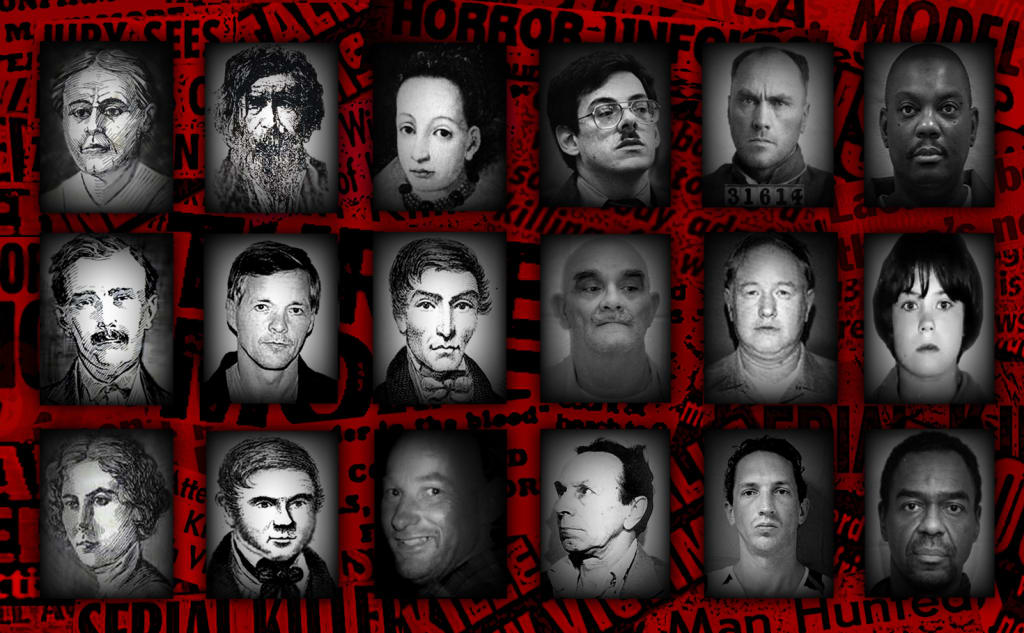 Serial killers are as close to real-life bogeymen as you can get. They commit heinous crimes that make them among the most notorious criminals out there. Most people who knew them never would guess that they were murderers, until they were caught in the act.
It's a real-life horror story that continues to play out time and time again. That's why books about serial killers always have a knack for sending chills up your spine. However, some books just are a bit more twisted (and terrifying) than others.
If you're looking to get into some seriously creepy true crime, these books about serial killers will be sure to give you the thrills you're seeking.
If you're looking for one of the most in-depth books about serial killers out there, look no further than The Serial Killer Files. This book doesn't focus on any particular killer, but gives you all the gruesome details about the crimes of the most notorious serial killers of all time.
Some of the criminals featured in this compendium include Ed Gein, Richard Ramirez, and Charles Manson. So, it's safe to say if you have a favorite case to study, it'll probably be tucked away in these pages.
Vincent Bugliosi has made one of the best books focused on the murders committed by Charles Manson. Every little detail of how Manson orchestrated the killing spree that cut Hollywood lives short is laid bare, and done so in stark writing.
What makes this one of the best books about serial killers in American history is that Vincent Bugliosi was the prosecuting attorney in the Manson murder case. As a result, he's able to give us a real look at what it was like to see the evidence—and details other journalists simply didn't have access to.
Imagine taking a new job at a late night suicide hotline and meeting an intelligent, sensitive man by the name of Ted Bundy. This is the true story of what happened to Ann Rule when she came face to face with the legendary serial killer.
What's terrifying about this is that he never really displayed many signs of a serial killer in the making. Rather, it took a slow burn for her to realize that the man who talked so many people out of suicide, had murdered 36 women over the span of his killing spree.
If you're looking for one of the most shocking books about serial killers on the market, look no further than the true story of what happened with Ann Rule as she met one of the worst killers America had ever seen.
Anne Rule had the misfortune (and potentially lethal chance) of meeting Ted Bundy while he worked at a crisis hotline. Derf, on the other hand, was best friends with Jeffrey Dahmer when he was just "the weird kid" in high school.
Derf Backderf does something most other books about serial killers will never do—he paints an extremely sympathetic look at one of the most prolific serial killers in history. Rather than showing him as a mass murderer, he shows Dahmer as the teenage alcoholic who never quite fit in.
Want to go to the doctor to get that ache checked out? This book will make you think twice. Blind Eye takes a look at what happened when a doctor turned into one of the most prolific serial killers in the United States—and why the medical complex always seem to give a bit too much power to doctors.
James B. Stewart talked to shaken coworkers, victims' family members, and others involved in a case of an "angel of death." This is based on a true story, which makes it one of the most chilling books about serial killers in positions of power you can read.
Harold Schecter has written a number of notable books about serial killers, and his other top-rated book is called Deviant. Deviant follows the story of Ed Gein, also known as the inspiration behind Leatherface and Norman Bates.
When Gein's chambers were searched by police, they were horrified to find suits of human skin that he had put together. Most of his victims resembled his mother. How psycho is that? Well, more gruesome details await those who decide to pick up this bone-chilling book.
Truman Capote has penned one of the most famous books about serial killers out there, and though it was written decades ago, it remains incredibly popular today. That's because it shows how a murder affects a small town right to the core.
Capote's In Cold Blood is not necessarily about a famous serial killer, per se. However, it does give a very accurate depiction of what a killing spree investigation looks like—especially when it's involving a grisly murder that wiped out an entire family.
For that, it's one of the best true crime novels to read.
Many books about serial killers talk about the crimes they committed—but not the victims who ended up dying at their hands. Nobody's Women manages to flip the script and show why so many serial killers are able to fly under the radar for so long.
Anthony Sowell had killed dozens of women before he was caught living among their dead bodies. The reason why he skated along without being caught was because he targeted women who were sex workers, drug addicts, and runaways with nowhere to go.
Heartbreaking and disturbing on many fronts, Nobody's Women is a perfect explanation of how so many victims end up being left unnoticed for so long.
Ian Brady is a serial killer, and that makes The Gates of Janus one of the only books about serial killers that's actually written by a serial killer. That alone makes it creepy in at least one sense, but what really makes it terrifying is the fact that Ian Brady uses his own psychology to unmask what the motives behind various crimes are.
If you've ever wondered what it's like to think like a mass murderer, rapist, or killer, The Gates of Janus will be a tour de force you'll want to grab.
About the Creator
Ossiana Tepfenhart is a writer based out of New Jersey. This is her work account. She loves gifts and tips, so if you like something, tip her!
Reader insights
Be the first to share your insights about this piece.
Add your insights