Creepiest Gifts for True Crime Fans
True crime is filled with themes of murder, terror and dark subjects—just like these awesome gifts for true crime fans.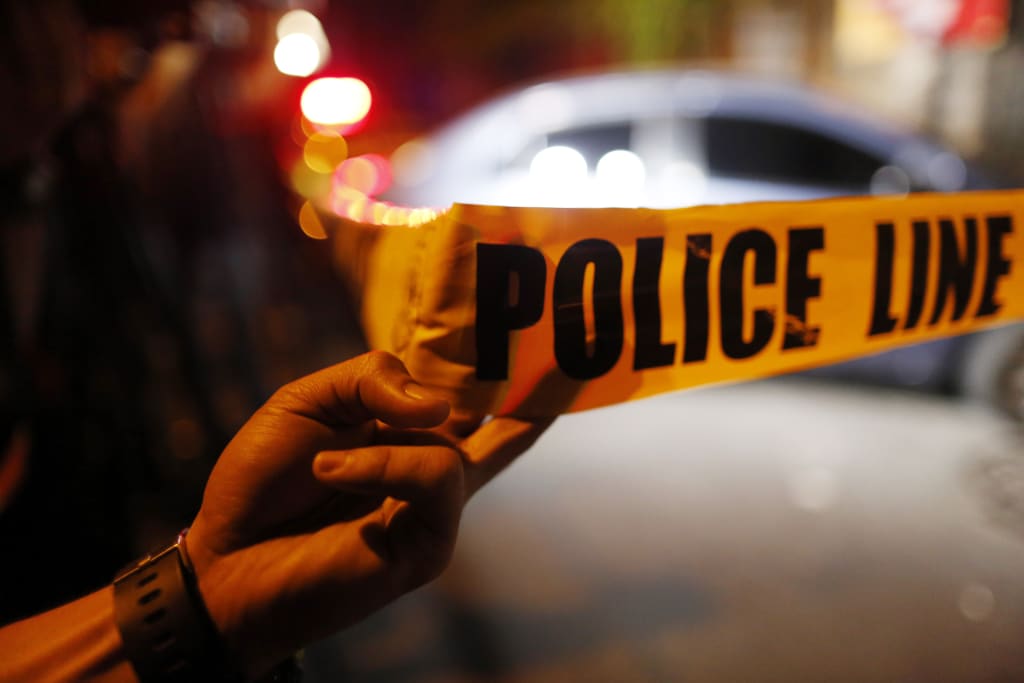 True crime is really, really intense as a genre. It's also one of the darkest forms of horror—primarily because it's true, and because the monsters in true crime are real people. That's why buying gifts for true crime fans often means you'll be getting some creepiness along with their presents.
Truthfully, a little creepiness can be a good thing. These awesome gifts for true crime fans show that it's possible to have a great gift that's just a wee bit creepy, without it being too grotesque to give.
(Note: For the sake of this article, we're not including true crime documentaries, because they're so readily available on Netflix.)
One of the best gifts for true crime fans you can give is a book about their favorite murder stories—and Vincent Bugliosi has written plenty of them. Helter Skelter is an amazing book for true crime fans who have a morbid curiosity about how Charles Manson ended up getting people to commit horrifying murders on his behalf.
How did he get such a grip on people? What made him do that? Above all, why? Grab this book and you'll find out for yourself, while possibly learning a little bit about Charles Manson's music career, too.
One thing that many people don't actually think about, is that serial killers weren't always serial killers. At one point, they were the strange kid in high school, the boy who made weird jokes, or the angsty teenager that rolled with the wrong crowd.
Derf Backderf (alias) actually attended high school with prolific serial killer Jeffrey Dahmer—and was his best friend right before the killings started. This graphic novel shows you what it's like to be a serial killer's best friend, and tells the true story of what life was like with a young Dahmer in your crew.
Chilling, poignant, and at the same time, shocking, My Friend Dahmer is not to be missed.
Have a friend who just can't get enough of the gore that comes with true crime? Well, this kit might end up being one of the more surprising gifts for true crime fans. This kit comes with crime scene tape, chalk, and faux blood splatters.
If they're looking to accent a true-crime themed photoshoot, or just looking for unusual cosplay accessories for your next con, this will be a quick and easy way to ensure they have a blast.
You don't have to be a Bob's Burgers fan to want to throw your own murder mystery dinner theatre. This murder mystery kit in a box is one of the best gifts for true crime fans who love throwing dinner parties and solving puzzles.
The kit has everything you need to solve a mystery, minus the awesome dinner that one expects at a good party. There's some role-play involved, and also a few hackneyed tropes—but that's all the more reason you'll love it!
While it's not legal to be a serial killer, you can totally be a cereal killer by grabbing a spoon, a bowl, some cereal, and milk. Heck, if you're a cereal killer, law enforcement will even let you eat your victims without issue.
This is one of the punniest gifts for true crime fans, and is subtle enough for them to tote around without looking like an axe murderer. It's also dishwasher-safe and durable enough to last for years.
Some people like to stay at the beach, while others might choose to slay at the beach. This towel might be for the latter, or the former, depending on their personal style.
That being said, this is one of the better gag gifts for true crime fans who have no issue raising an eyebrow with their morbid humor. This chalk outline towel is durable and perfect for getting people at the beach a bit worried about their presence.
Have a favorite serial killer? Can you name all the famous ones from the Zodiac Killer to Jeffrey Dahmer in a pinch? Then you might love this new set of serial killer trading cards! This is actually a deck of art cards that show drawings of the most terrifying serial killers in history—plus the info on what made them so scary.
Of all the gift ideas you can get, this is one of the only gifts for true crime fans that you can rest assured they'll enjoy. Each box comes with a certificate of authenticity, so resale value will remain high as ever.
One of the coolest gifts for true crime fans who love to learn about serial killers—or at least see their faces. This ABC poster features the photos and names of 26 different serial killers, each of whom became famous for their terrible crimes.
Whether you're a serial killer historian or just a really avid Dexter fan, this is one poster that's undeniably cool. This poster's also small enough to be a morbid office poster, assuming HR would be okay with that.
Most true crime fans will recognize that this isn't a normal clown picture; it's an art print done by John Wayne Gacy, the original clown serial killer. This print is a famous painting that shows Gacy's character, a clown he regularly brought around kids—but also ended up killing a number of young men.
While this is definitely one of the creepiest gifts for true crime fans you can buy, it's also worth noting that those who aren't in the loop might not recognize it for what it is. So, it's a good "fly under the radar" decoration for the fan who wants to be low-key about it.
Fancy yourself an armchair investigator? Well, this map of the serial killers of America will help you solve cases (maybe?), and learn about where each of your favorite criminals came from and how they ended up doing each terrible act.
It's a cool infographic that's drawn in a beautiful way. What more is there to say? It's a good gift for the true crime fan who wants to check out all the most famous American serial killers at a glance.
If you're just looking for one of the most simple gifts for true crime fans out there, why not grab them a card featuring their favorite murderer celebrities? This cutely drawn card has Ed Gein, Richard Ramirez, Ted Bundy, and Jeffrey Dahmer, all wishing your buddy a happy birthday.
It's so cute, it's almost not creepy at all!