Chad Alan Lee
I never imagined.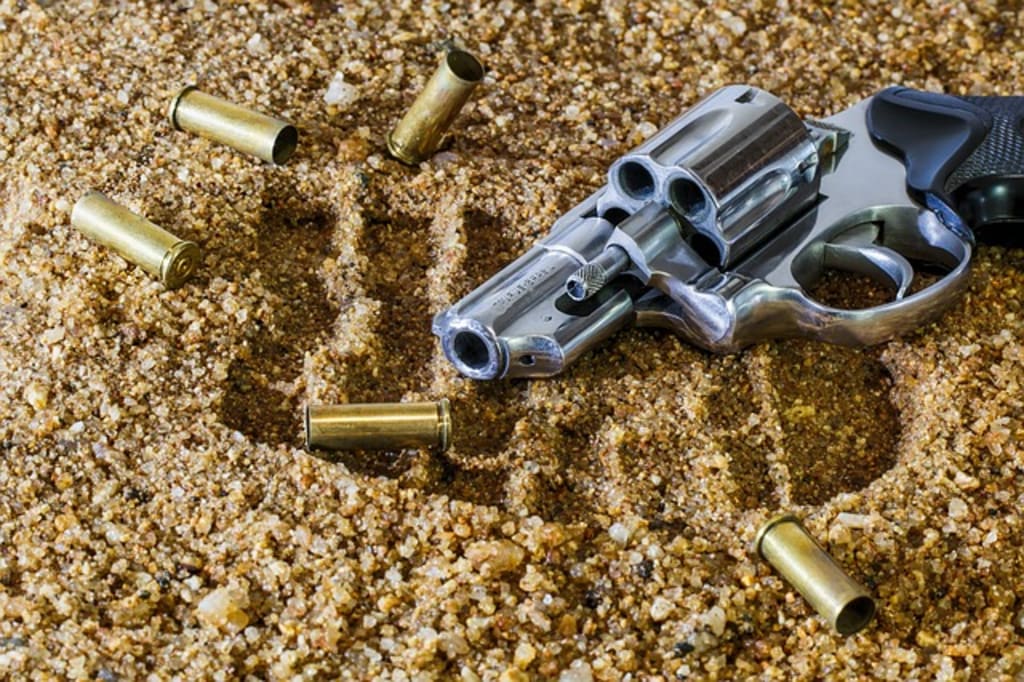 When I moved to Phoenix Arizona in 1985 I never thought, in my wildest dreams, I would meet some of the people in which I did. The wide array of personalities was captivating to say the least. Many of the people who eventually became friends and acquaintances kept me on my toes when at varies social events. Two of the "social events;" I was in my teens at the time, we were at Great Skate and the Break Cue Club (Pool Hall) off of 43rd ave and Peoria. I remember great times and great people. However, what I never imagined, in a million years is what was going to happen in the early 1990s by an acquaintance I met at The Break.
Chad Lee was a person with whom I had spoken to periodically when I had gone to the Break after a few hours of skating at Great Skate. Although I didn't know him that well, he was quiet and reserved. Always speaking to his older brother who worked at the Break and a couple other people. Chad was always polite and soft spoken when I would say hello to him and make small talk.
After a few years of skating, going to the break and parties, I became bored and moved on to working and going to school. In the early 90s, after I returned home from classes, I turned on the evening news to see what was going on in the world & state. About ten minutes into the broadcast, my worst idea of a person was right there on the news.
Chad Lee, this soft spoken, polite person with whom I had spoken to an abundance of times at the Break & parties was arrested for three murders. At the time, I had felt like someone had punched me in the gut but in reality, anyone is capable of anything at any given time.
What I can remember from this case is as follows. On April 6th 1992, Chad and his accomplice, David Hunt, who was 14 at the time, ordered a Hawaiian pizza with pepperoni and had it delivered to a vacant house. Linda Reynolds was the driver with whom Chad & David had kidnapped, taken to the desert, raped, shot and stabbed. While Ms. Reynolds was still alive, both men took her to an ATM and made her withdraw money, than returned her to the desert where she ultimately died.
I was stunned to see that someone I knew, not well by all means but did know by limited contact with Chad, would commit such a horrible act towards someone. What is even more sad is that Chad's theft and killing spree didn't end there.
Chad and David went on to rob an AMPM mini mart. David waited in the car while Chad went into the store and demanded money. The clerk, Harold Drury, complied with the demand as it is suggested by companies to do so. Losing your life isn't worth the money in the register when robbed is what I was always told when I worked at any convenience store. However, Chad felt the need to gun down the clerk anyway. According to news reports, Chad took the till and dumped it in a riverbed.
Another senseless murder and for what? Shits and giggles? The more I was learning of Chad's escape, the more angry and embarrassed I was getting. Angry that he was so stupid and embarrassed that I even knew of him, let alone spoke to him in passing.
The last person to have come in contact with Chad and David was David Lucey. A cab driver for Metro Taxi. Yet another person who certainly did not deserve to lose his life over what little money he had. However, Chad chose to rob and kill Mr. Lucey as well, then drive to Prescott, Arizona with David following him so as to rid themselves of any evidence.
Three murders that didn't have to happen but did due to two young people choosing to be village idiots. One of which I knew for a short period of time.
With the awesome work of the Phoenix Police Department and the Sheriff's office, Chad and David were arrested. With a few items in which Chad had stolen, he had to show officers where he threw it so as to be logged into evidence and Chad's fingerprint was found on a receipt found in the Taxi cab.
On March 24th, 1994 Chad was convicted for the murders of the AMPM clerk and the pizza delivery driver. Chad was sentenced on June 23 and his punishment was death. His partner David Hunt was convicted as well and given two life sentences due to his age.
I never tried to reach out to Chad after watching on the news the horrible crimes in which he had done. At this point, better late than never, I can only apologize to the families for being acquainted with someone so horrible. I also ask that you do your homework when meeting new friends and acquaintances. As seen, the quiet types can be dangerous.
capital punishment
About the author
I have worked in the Medical field for 13 years before continuing on to working in several business offices as an Administrative Assistant. My passion though is writing; with the hardest part, for me is what to write about.