Bleak House, by Charles Dickens
A summary of the plot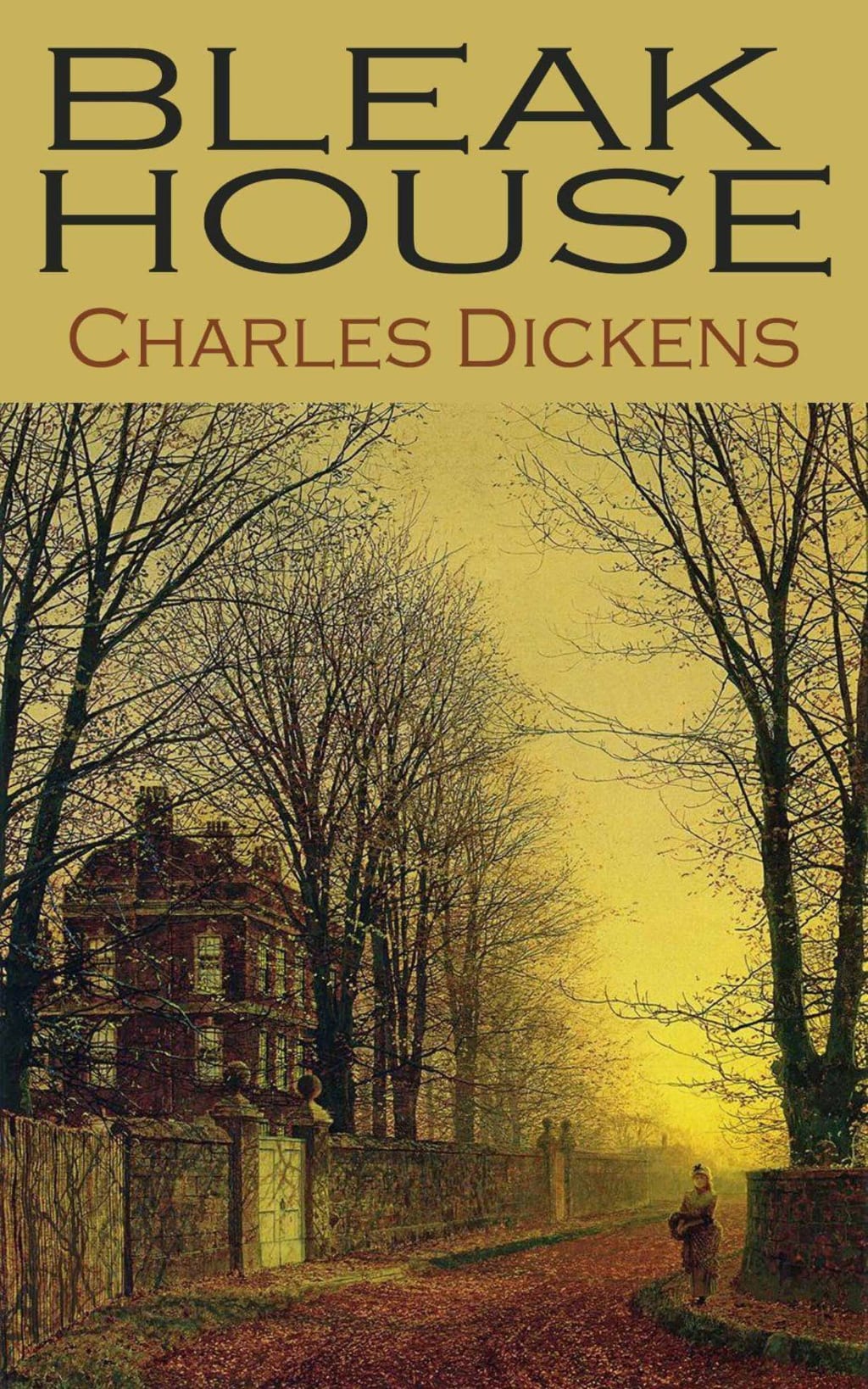 The story of Bleak House by Charles Dickens is told by two narrators, one of them being Esther Summerson, the central character of the book. There are therefore two distinct voices. Esther's is compassionate and thoughtful, whereas the unnamed other narrator is rhetorical and witty, always speaking in the present tense. There has been a debate ever since the book was first published (1852-3) as to whether the double narrative works as a literary device.
The novel opens with a lengthy account of fog, both the physical fog that envelops Chesney Wold, the country estate of Sir Leicester Dedlock and his wife Honoria, and the figurative fog that ensnares many of the characters in the book, in the form of the law's delays imposed by the Court of Chancery.
We are introduced to Ada Clare and Richard Carstone, who are young cousins caught up in the Chancery case of Jarndyce versus Jarndyce. The case involves a will and the question of who are the beneficiaries who should inherit the Jarndyce fortune. The case has already been running for many years.
Ada and Richard are wards in Chancery who are sent to live at Bleak House with John Jarndyce, who wishes to have nothing to do with the case. Esther Summerson, herself an orphan, as she believes, is Ada's companion. Ada and Richard fall in love, but Jarndyce insists on Richard gaining a profession before they can marry. However, Richard is keener on resolving the Chancery case.
At Chesney Wold, which is not far from Bleak House, Lady Dedlock faints at seeing the handwriting on a legal document being shown to Sir Leicester by Tulkinghorn, their solicitor. This document had been copied by a freelance scribe, and Tulkinghorn is intrigued to find out why Lady Dedlock should have been so affected. He traces the work back to a mysterious man known only as "Nemo", who has recently died. Lady Dedlock is also seeking Nemo, and is shown his squalid quarters in London by Jo, a young boy who sweeps the streets. Tulkinghorn becomes suspicious of Lady Dedlock, and uses the services of Hortense, Lady Dedlock's French maid, to get reports on her movements.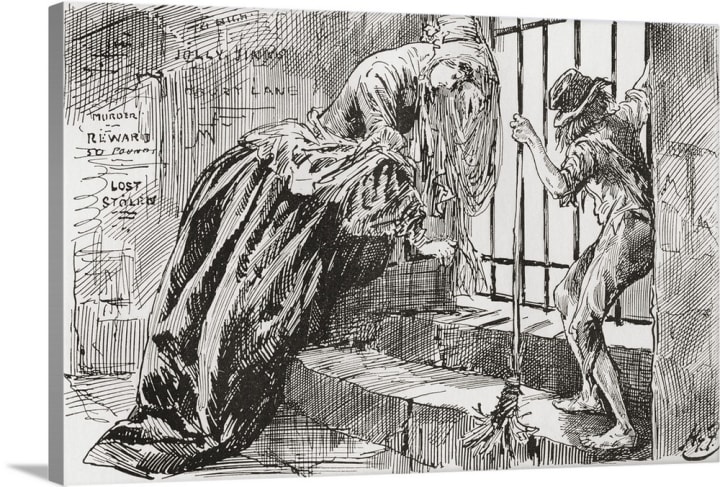 When Esther is in London she meets Jo, who has fallen ill with smallpox. She herself catches the disease, which ruins her beauty. On returning to Bleak House, Esther finds that Richard has lost all his money through paying dubious lawyers to reach a settlement in Chancery, but has married Ada in secret. Esther also meets Lady Dedlock, who reveals that she is in fact Esther's mother, but that the secret must never be told to anyone else.
Tulkinghorn, getting close to the truth, dispenses with Hortense's services, which leads to the fiery and unstable maid murdering Tulkinghorn and attempting to pin the blame on Lady Dedlock. A policeman, Inspector Bucket, arrests George Rouncewell, who is the estranged son of Lady Dedlock's housekeeper at Chesney Wold. George was being blackmailed by Tulkinghorn into handing over copies of Nemo's handwriting. However, Bucket's true suspicions are focused on Lady Dedlock.
Lady Dedlock, fearing that the truth of her previous affair with Nemo, whose real name was Captain Hawdon, will soon be revealed, flees from Chesney Wold, which causes Sir Leicester to suffer a stroke. Inspector Bucket, now knowing that Hortense is the murderess, and accompanied by Esther, finds Lady Dedlock lying dead at the gates of the cemetery where Captain Hawdon is buried.
Richard's health is destroyed by the strain of trying to settle the Chancery case, and he eventually dies of despair when it is revealed that the entire sum of the estate has been spent on legal fees and the case is abandoned.
John Jarndyce had proposed marriage to Esther, but he releases her when he realises that she is in love with a young doctor, Allan Woodcourt.
As with most of Dickens's novels, there are a number of minor characters who add colour to the story. In particular, there is Mrs Jellyby, who spends all her time and money on charitable efforts to support a village in Africa, while her own family are neglected; Mr Krook, Nemo's landlord, who drinks heavily and dies from spontaneous combustion; and Harold Skimpole, a friend of John Jarndyce who sponges off him and offers bad advice to Richard Carstone. Mrs Jellyby and Harold Skimpole were based on actual people who were well known in Dickens's time.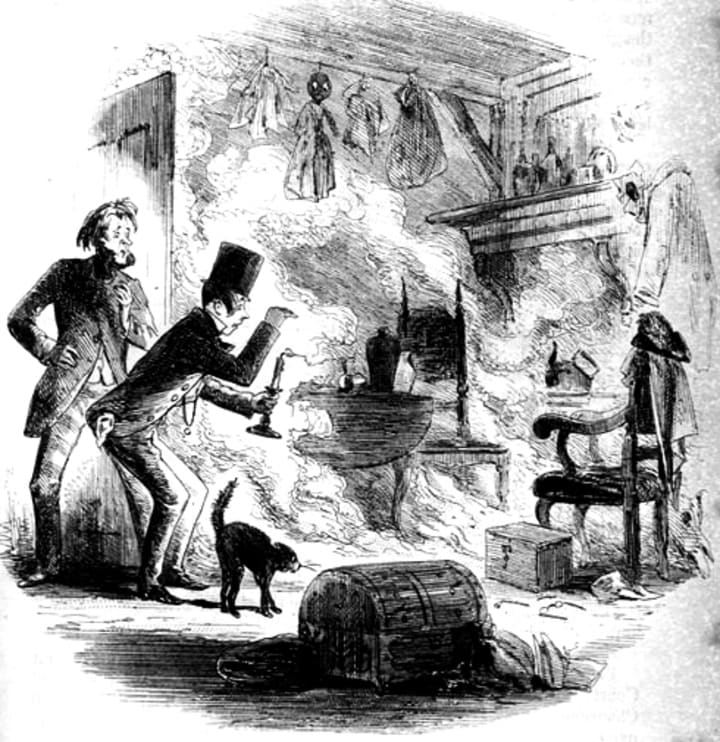 The plot of Bleak House is full of secrets and detectives, both amateur and professional, who seek to ferret them out. The Chancery theme, namely that keeping things hidden is all that matters to those with a vested interest in so doing, is mirrored in the mystery of Esther's parentage. Both come from the irresponsible denial of human relationships, the first creating a legal malaise and the second a social one.
book reviews
About the author
I am a retired librarian, having spent most of my career in academic and industrial libraries.
I write on a number of subjects and also write stories as a member of the "Hinckley Scribblers".
Reader insights
Be the first to share your insights about this piece.
Add your insights