A Case for the Hip Hop Cops
One of Jam Master Jay's Alleged Murderers Seeks to get Off the Hook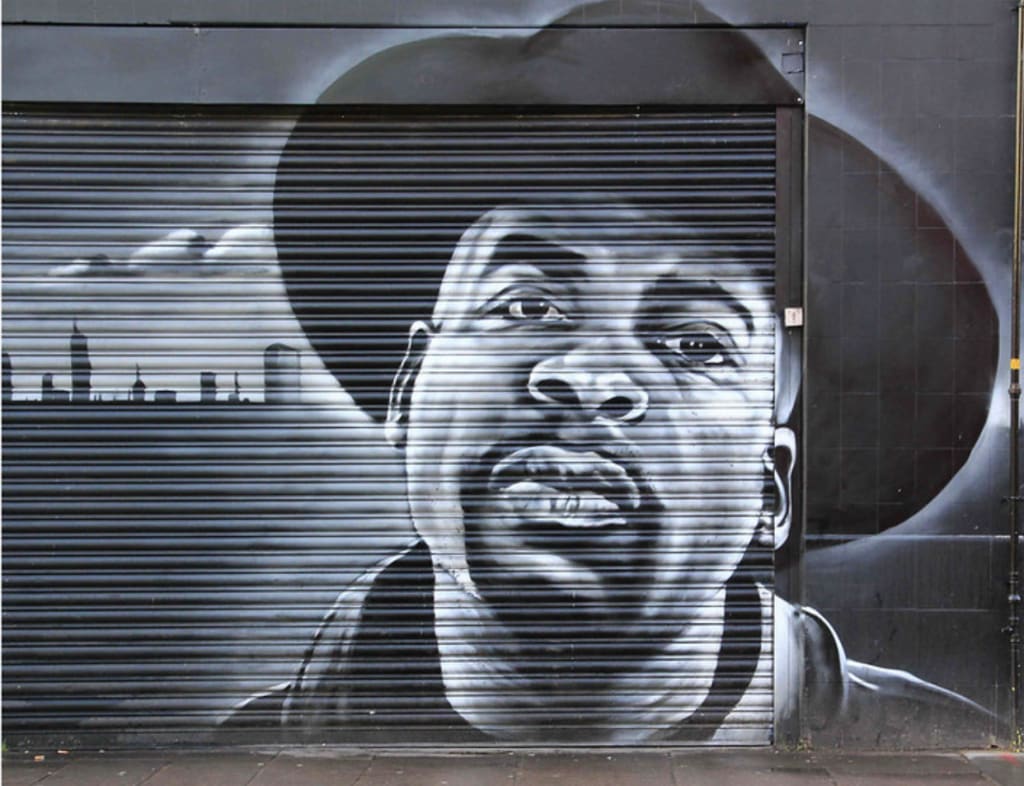 Photograph by: Mabacam
The Hip Hop Police should be all over this latest update in the horrific details of Jason Mizzell better known as Run-DMC's DJ Jam Master Jay's murder. They should be working like mules plowing a field in Mississippi in 1876.
One of the alleged killers, Karl Jordan Jr. has produced a witness that could disrupt the prosecution's gravy train of evidence. Jordan claims to have an alibi for the night of Jam Master Jay's murder.
The other male, Ronald Washington, has yet to present any details pertaining to his whereabouts that evening.
It may be too late for the Hip Hop Police, though. Both men await trial and have already been processed through the corrections system. During a 2020 arrest for trafficking drugs, Jordan and Washington received the steel bracelets of justice not just for moving weight from state to state, but also for the slaying of Jay.
This new revelation may be heard by the courts, but it is still a long shot from the nearly two decade old homicide. For Jordan to be completely cleared, he will have to disrupt and dismantle any of the prosecution's evidence.
He will have to prove he wasn't even in town the night of Jam Master Jay's murder.
The whole issue was over drugs almost twenty years ago. The two men held a grudge against Jay because he allegedly excluded Washington from a cocaine deal.
The Hip Hop Police should be involved only to further investigate these crimes; this does not include the dope deal, just the murder. While they cannot do anything to prosecute the pair, cracking down on actual crimes like homicide should be on their agenda.
They should be able to take note of what happened to Jam Master Jay, and be prepared for situations similar to his that may arise. If they succeed in doing excellent police work, this will be a deterrent for other criminals.
Jam Master Jay's case will be heard in the coming months. Washington and Jordan's trial will be the place for anyone who can attest to the certain whereabouts when shots rang to address the judge and jury.
The documents paint a portrait of a desperate man, seemingly wracked by guilt, who would do anything to escape life imprisonment. The prosecutor is currently not seeking the death penalty.
The Hip Hop Police will have a chance to hear this case, and to see there are stumbling blocks for the prosecution, just like the document. They can gather enough snitches to tell the tale of Jay's demise, then they can open up new leads to strengthen their ability to solve the murders of so many other artists and affiliates within the game.
Washington and Jordan should be considered the lowest of the low if convicted. Once the trial occurs, they should feel the weight of the world on their shoulders. Jam Master Jay was such a pioneer and an architect of hip hop, he deserves to have justice associated with his name.
Now known as the Enterprise Operations Unit, these Hip Hop Cops can share ideas about how to nab the bad guys and girls. This particular case will be a test for the EOU. They will be given the chance to see actual males of malice, possibly being sent away for a long time.
When the two men face down fate, whatever way they may go, they will still be haunted by the specter of silencing such a powerful life. No matter what they might find themselves doing, they will still have to hold onto the gravity of the circumstances. Let every Hip Hop policeman and woman take note of these criminals for the future.
If you enjoy more stories like this, share, tip, like, subscribe, and pledge to it and the Skyler Saunders page. Thanks!
Reader insights
Be the first to share your insights about this piece.
Add your insights