7 Nigerian Celebrities Sentenced to Prison.
No one is above the law.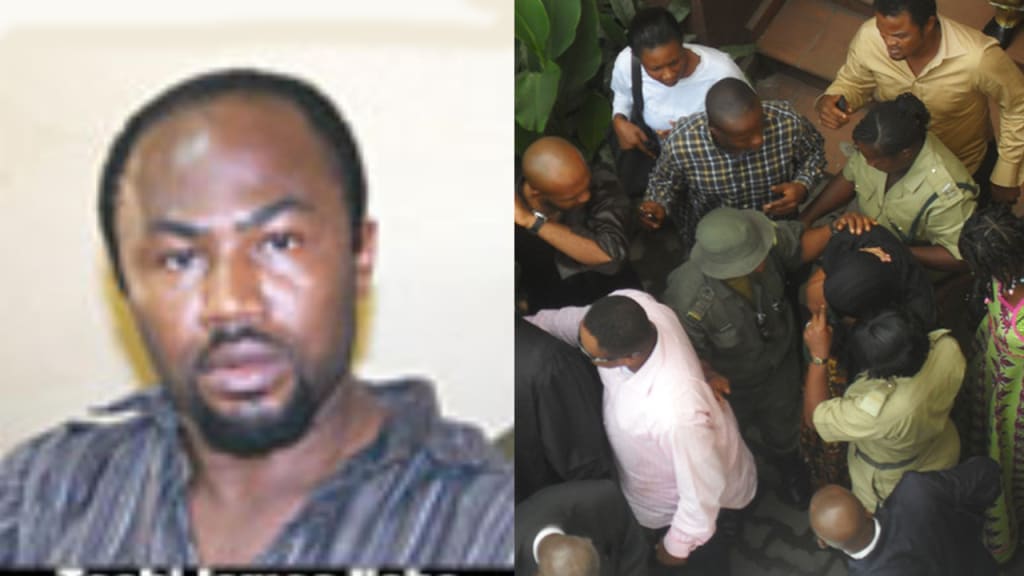 No one is above the law.
Not even our favorite celebrities. Over the years, many of our favorite celebrities have had run-ins with the law. In fact, "run-in" is too light a word, that makes it sound like they were driving too fast or forgot to turn on their headlights.
These celebrities committed offenses so egregious that they had to be sentenced to prison.
I've compiled a list of 7 names for you today. These are very interesting stories. Especially the second one. I particularly am just shocked by that story.
I'm eager to tell you this story, so without further ado, let's dive right in.
**Don't forget to like and follow my Facebook page so you don't miss out on any new interesting stories and articles I post every single day.**
1. Ibinabo Fiberesima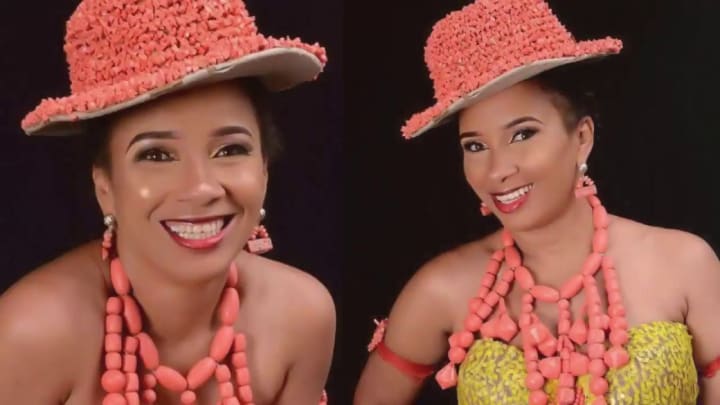 What Happened:
On February 26, 2006, Ibinabo Fiberesima was driving down the Lekki-Epe expressway when she lost control of the steering wheel and swerved into the inbound lane. In doing so, her car crashed into a man named Suraj Giwa's car, resulting in Suraj's death. He was a medical practitioner at the Lagos General Hospital.
Following Suraj's death, Ibinabo was arrested and charged to court on the counts of manslaughter and reckless driving. In 2009, she was subsequently convicted and sentenced to five years in prison by Justice Deborah Oluwayemi of a Lagos State High court.
Following an appeal filed by her lawyer, Nnaemeka Amaechina, she was granted bail.
However, a Lagos High Court, on March 11, 2016, dismissed Fiberesima's appeal and upheld her five-year jail term.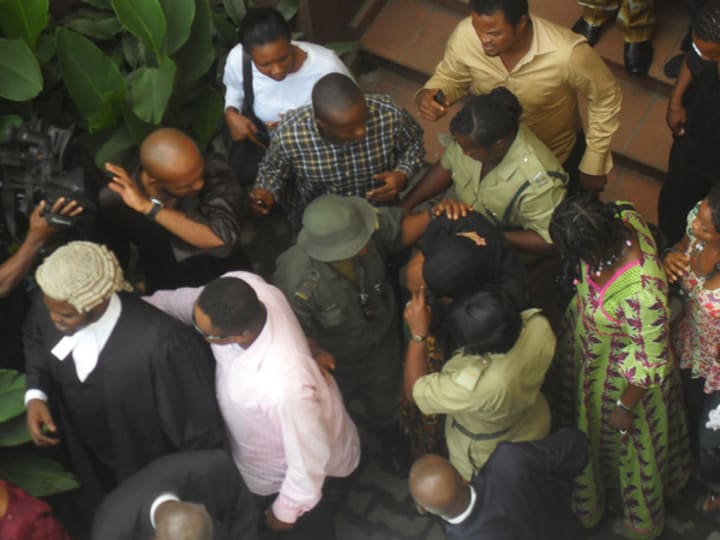 What Ibinabo Fiberesima Had To Say About The Accident:
I was driving along Lekki road, returning home after picking up a friend's daughter from a church Fellowship. Suddenly, a red car overtook the SUV in front of me. The SUV was traveling slowly, so I shifted to its front, too. The red vehicle was being driven by a young man and had his friends with him…I drove past the red car. I think that might have angered the young chap because he swiftly sped from behind, drove past me and made a sudden stop in my front.

I tried to avoid hitting those boys in the red car. I swerved and lost control in that moment, the impact dived my vehicle into inbound lane. Dr. Giwa was inbound, thus he drove into my car and both cars collided. I collapsed and passed out. Three days later, I woke up in a hospital bed to learn what had happened. I was weak, sore and in pains. I could not move my legs. I had been sedated for three days. Doctors said they had to sedate me to numb my pain. Meanwhile, the police had been informed that I was in that hospital. The Lagos State Police came to the hospital to take my statement of what happened. After I gave them my statement, I was arrested at the hospital and charged to court.
Ibinabo Speaking About Her Time In Jail:
First, when I was ushered into the Black Maria, after the court verdict, I went into a shock. I cried out for help, but nobody heard my cry . And when the Black Maria moved from the court to pick other inmates in other courts, it dawn on me that the game was up. When we got to a particular court, I refused to climb down from the Black Maria. There, a woman joined me with a child. I was dumfounded. As I summoned up courage to ask what she was doing with a child in a Black Maria, she said to me; "I don't have anywhere to keep her, hence I'm going to prison with her." I felt bad. Eventually, that same baby was soon to become everybody's baby in prison . More drama was soon to unfold as the Black Maria approached the prison gate. I passed out. I couldn't believe it. That I, Ibinabo was going to make the prison my new home. For three days, I was in a shock. And when I recovered, I started receiving inmates who called to sympathise with me. Soon, life returned to normal and my interaction with other inmates became cordial. Life in the prison could be compared to life in a female hostel in high school. And since I was a boarder in high school, I was quick to adjusted to the environment. The warders were nice to me. I was amazed at the way the warders treated me. But what hurts most was knowing that some inmates had spent between five and seven years on awaiting trial.
Ibinabo is now out of prison and has gotten involved in politics.
2. Rabi Ismaila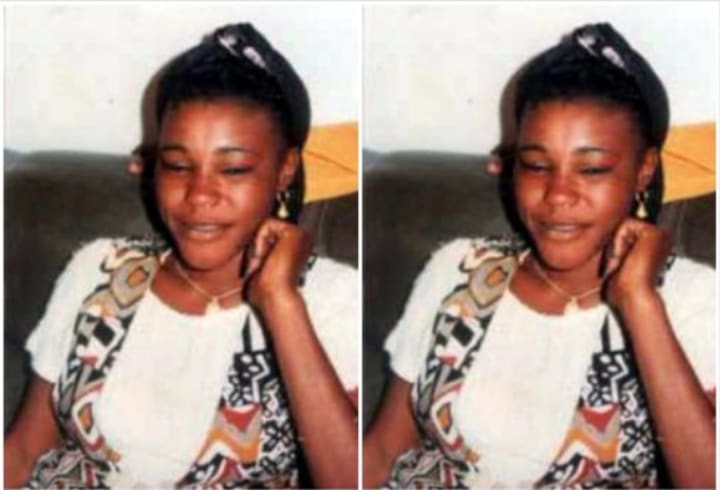 This story is WILD! So this is the gist of it, because it's also quite a long story:
In 2002, Kano-based Nollywood actress, Rabi Ismaila, was convicted of murder and sentenced to death, for killing her boyfriend, Mr. Auwalu. She reportedly kill him in order to acquire his property.
How did she kill him? Drugging and Drowning. She took him out for a picnic, where she poisoned him through chocolate and pushed him into a dam.
in January 5, 2005, Rabi was sentenced to death by hanging by a High Court in Kano.
In 2011, the Supreme Court upheld the sentence of the lower courts that sentenced her to death by hanging, and she was held in Kaduna Central prison from where she was transferred to Hadejia prison.
Then she escaped. And the police didn't find her for another 6 years.
In 2017, a joint effort by the Department of State Services and the Intelligence Unit of the Nigerian Prisons Service resulted in the capture of the convicted Hausa movie actress.
3. Naira Marley
What Happened:
In 2019, Nigerian singer, Naira Marley was arrested by the Economic and Financial Crimes Commission (EFCC).
Speaking on the arrest, the acting EFCC spokesperson, Mr. Tony Orilade said:
Yes, he is with us. He's not the only person; he had some other persons also arrested alongside (him). They were arrested in relation to advance fee fraud — Internet-related cases and all of that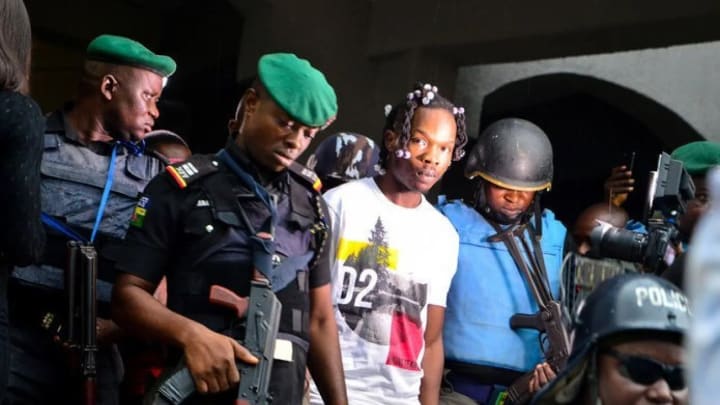 What Did Naira Marley Say About The Arrest:
Lemme tell you, you don't nothing about me, I have been arrested 124 times in England and I am not doing any other type of music, No slow songs, no love songs, just street music.
The singer has since then continued to make music that has become very popular around Nigeria.
4. Dammy Krane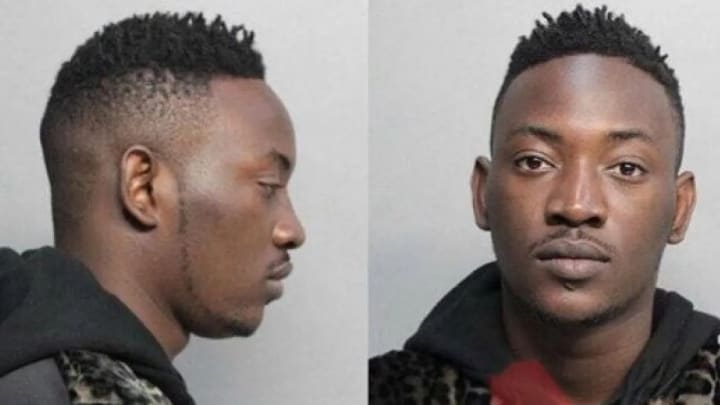 On June 2, 2017, Nigerian singer, Dammy Krane was arrested in Florida on charges of theft, credit card scam and fraud. An American jet company, Tapjets, accused Dammy of using five different credit cards which didn't belong to him while trying to book the private jet with them.
He was later released from his jail in Miami after meeting the $7,500 bail conditions. He pleaded not guilty to the charges and demanded a trial by jury.
In August 2017, the American court struck out all charges against Dammy including credit card forgery, armed conspiracy and grand theft.
5. Sinzu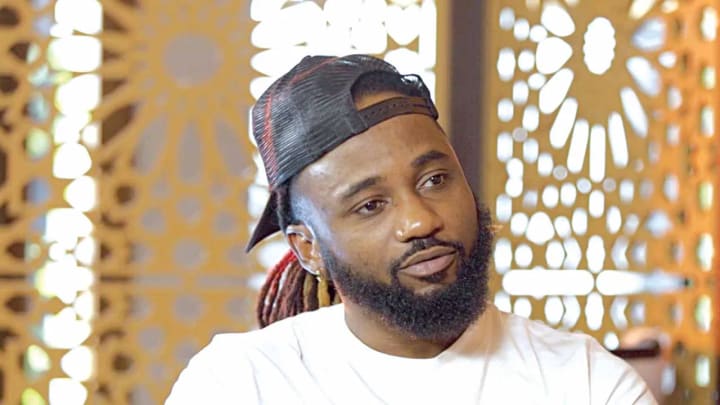 Nigerian rapper, Babalola Falemi popularly known as Sinzu was arrested and imprisoned for 2 years on the grounds of aggravated identity theft.
The rapper was sent to prison after he pleaded guilty to aggravated identity theft described in the US penal code as the "unlawful taking of the property of another person or business, ranging from $1000 to $500,000."
Sinzu reportedly stole over 15 bank cards, encoded the bank numbers into blank cards, changed the PINs, and withdrew cash from ATMs. He reportedly stole $15,388 from unsuspecting victims.
The rapper spent two years at the Ada County Jail, a medium security prison attached to the Idaho Sheriff Department.
He was released from prison on the 25th of March, 2018.
6. Yetunde Wunmi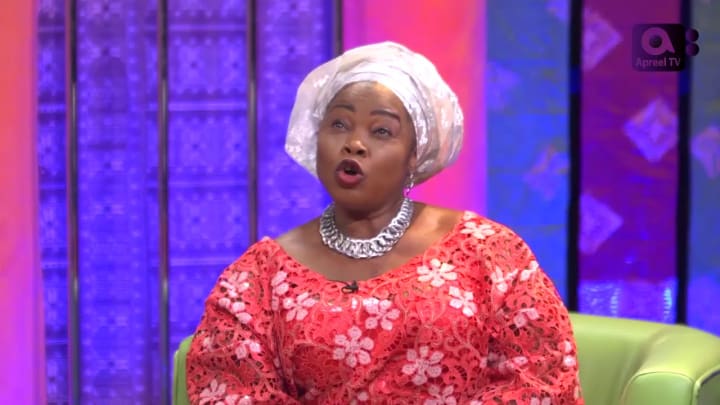 Nollywood actress Taiwo Akinwande, popularly known as Yetunde Wunmi, is a notable actress in the Yoruba movie scene.
In October 2006, Yetunde was arrested by officials of the National Drug Law Enforcement Agency (NDLEA) on the grounds of cocaine trafficking. She was arrested on her way to London just as she was about to board a Virgin Atlantic plane at the Murtala Muhammed International Airport (MMIA), Ikeja, Lagos.
She pleaded guilty to the crime and was sentenced to three years imprisonment by Justice Ahmed Mohammed of the Federal High Court, Lagos.
7. Uche Odoputa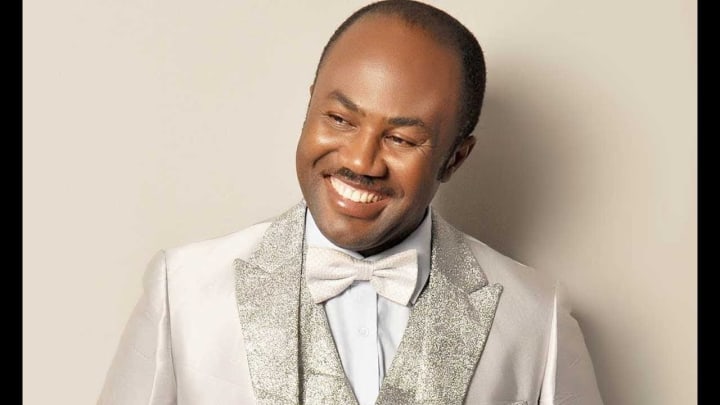 On Friday 23 March, 2007, Nollywood actor Uche Odoputa was arrested at the Murtala Muhammed International Airport, Ikeja, Lagos, when he was about to board a Virgin Atlantic plane to London.
He ingested about 1.336kg of cocaine which he excreted out.
In an interview, Uche said that he was open to the drug trafficking offer because he thought it could drastically change his living conditions. He said his major regret was letting his family down and allowing his London friends take advantage of his situation by talking him into the act.
The actor was jailed for two years and three weeks.
THAT'S ALL.
I hope you found this story interesting.
To not miss out on any new stories and articles that I post every single day, be sure to like and follow my Facebook page.
To read other interesting stories I know you'll love right now, click here.
Until next time, have a wonderful rest of your day!
celebrities
Your one stop spot for everything Nigerian on VOCAL