5 Year Old Nevaeh Buchanan Murdered 11 years ago. Still No Justice
Found dead in concrete, Nevaeh Buchanan was murdered and a suspect was never found.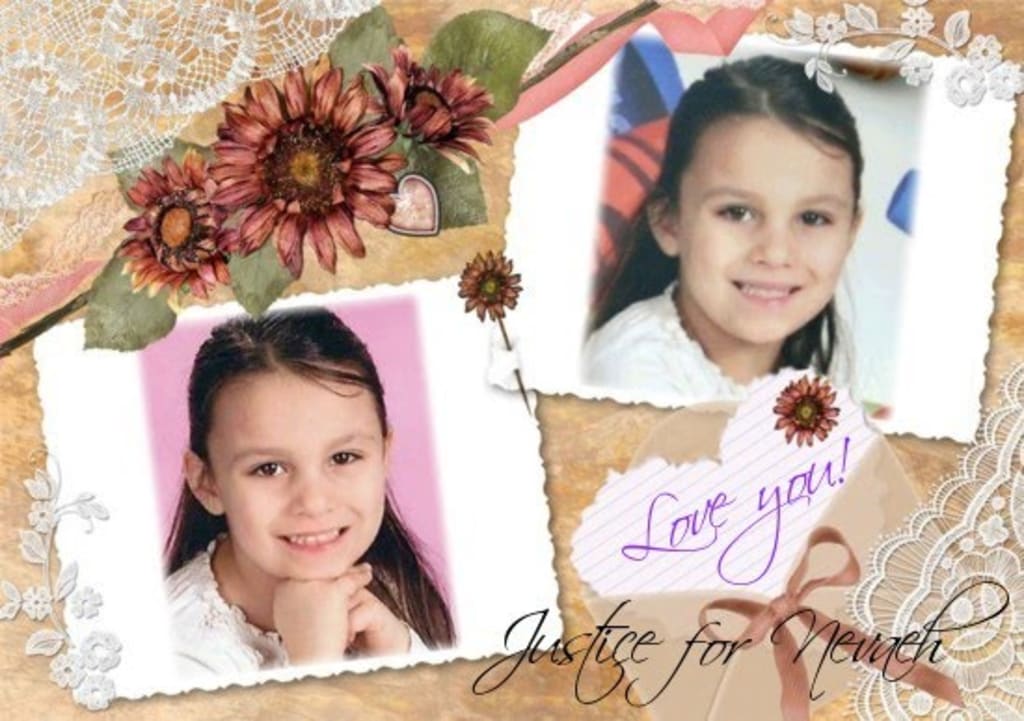 5 year old Nevaeh Buchanan
Monroe, Michigan, Memorial day weekend 2009. Charlotte Arms Apartment Complex. 5 year old Nevaeh Buchanan went inside the apartment and told her mother she was changing her clothes. Her mother states she changed her clothes, grabbed a popsicle, and continued out the door and upstairs to her friend's apartment.
Her Mother, Jennifer, states that her last moments consisted of telling her mother she was going upstairs to her friend's apartment. A little while later, her friend came in and told her mother that Nevaeh was riding her scooter in the road. Her mother looked for her shoes, went outside to get her, but realized she was missing.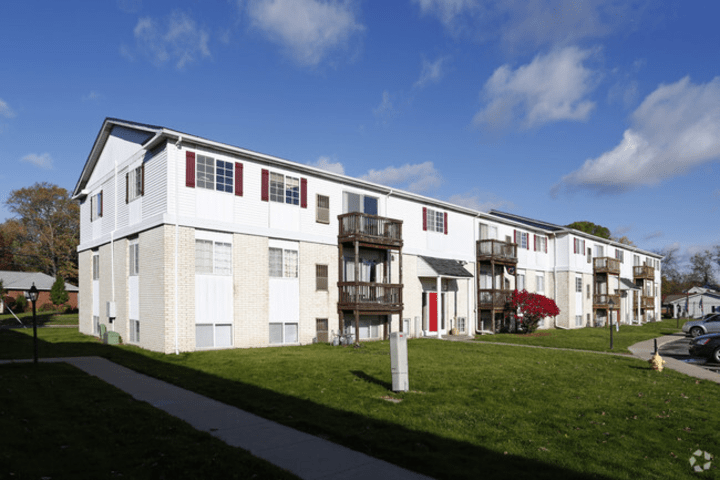 Her Mother states she went to her friend's apartment, looking in different buildings, even friend's houses, and she could not locate her daughter. The search for her daughter, after she realized she was missing, lasted around 45 minutes.
Nevaeh's friends stated that she was going to go into "the woods" (trees near the complex) with a man named, "Daddy George."
Jennifer Buchanan was the girlfriend of known Sex Offender, George Kennedy. CNN's Nancy Grace asked Jennifer during an interview why would she let a known sex offender around her daughter? Not just that, Nancy Grace was baffled that this mother would let her 5 year old daughter play outside at 7pm by herself for a half hour?
Responding to the question about George Kennedy the mother stated she knew she would keep her daughter "close" and she believes people deserve second chances. Then when it came to leaving her daughter outside, she changed her story. Her first answer to Nancy Grace was that Nevaeh grabbed a popsicle after changing her clothes and ran out the door. Her second answer was that she followed her daughter out the door to watch her go upstairs.
When confronted with her inconsistencies, the mother was stuttering and was stumbling over her words.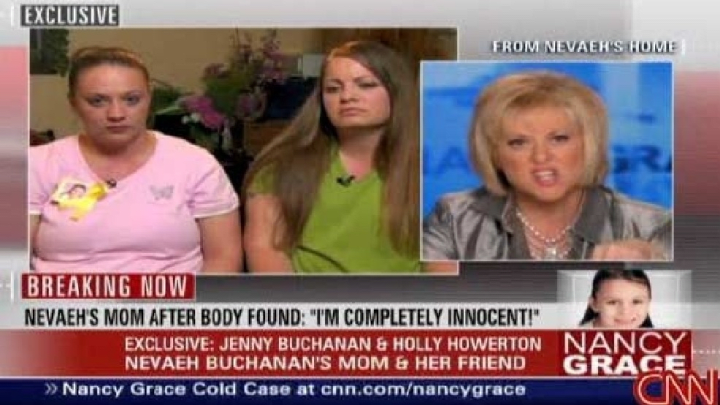 George Kennedy is a known criminal with a large rap sheet. Marijuana, Rape of a 15 year old girl, and more drugs. Jennifer states she wouldn't put it past Kennedy to hurt Nevaeh. So everyone's question is why? Why would a mother let this kind of man around her little girl?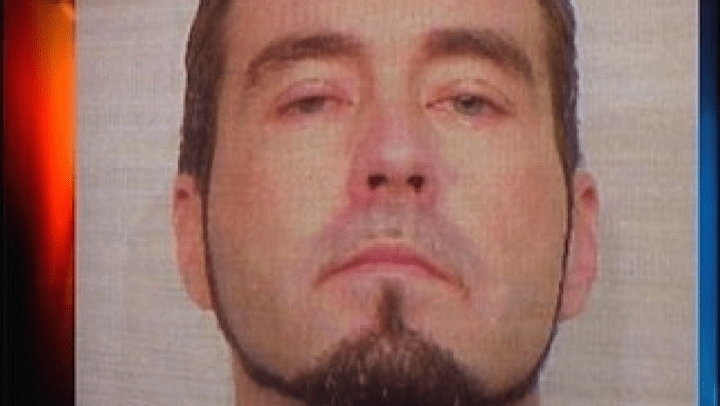 On June 4th, a few weeks after the disappearance, two fisherman found a body on the banks of the River Raisin. Police released a statement stating the body of a small child was recovered at the scene, the body in appearance is the same size, sex, and age of Nevaeh Buchanan.
The body was shipped to The Morgue of Wayne County in Detroit. The autopsy was to be done that evening.
Two fishermen stated they saw a disruption in the dirt, looks like it was broken "quick dry" concrete. The fisherman who first noticed the flies and the concrete stated he stepped on the concrete and it had broken. It wasn't very thick. He then peeled back some of the concrete, where he stated he thought he saw, "a small of a back." The fisherman mentioned he then had a breakdown there at the shallow grave. Then they immediately called authorities.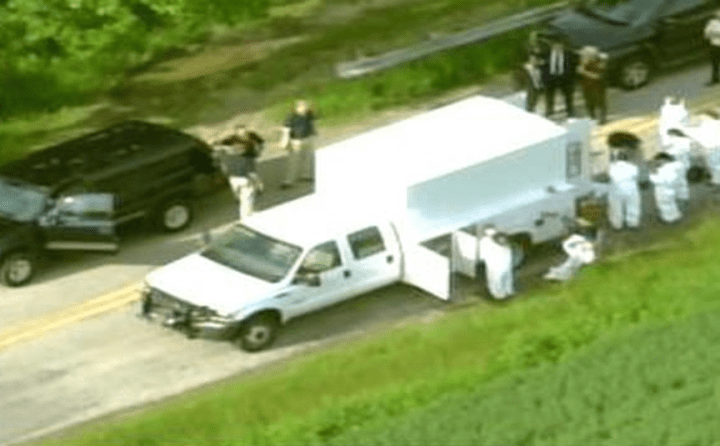 Autopsy revealed a very sad detail. 5 year old Nevaeh was buried in the ground with concrete on top of her, alive. They found dirt in her airways.
A Busch beer can was found and the FBI traced it to a store in Monroe, Michigan. They have yet to find who killed the little girl who was named, "Monroe's Angel."
This year, Nevaeh would be 16 years old. If anyone has any Information, contact the Monroe County Sheriff Department.