What About Kenneka?
19 Year Old girl found dead in a Chicago Hotel freezer, Case gone cold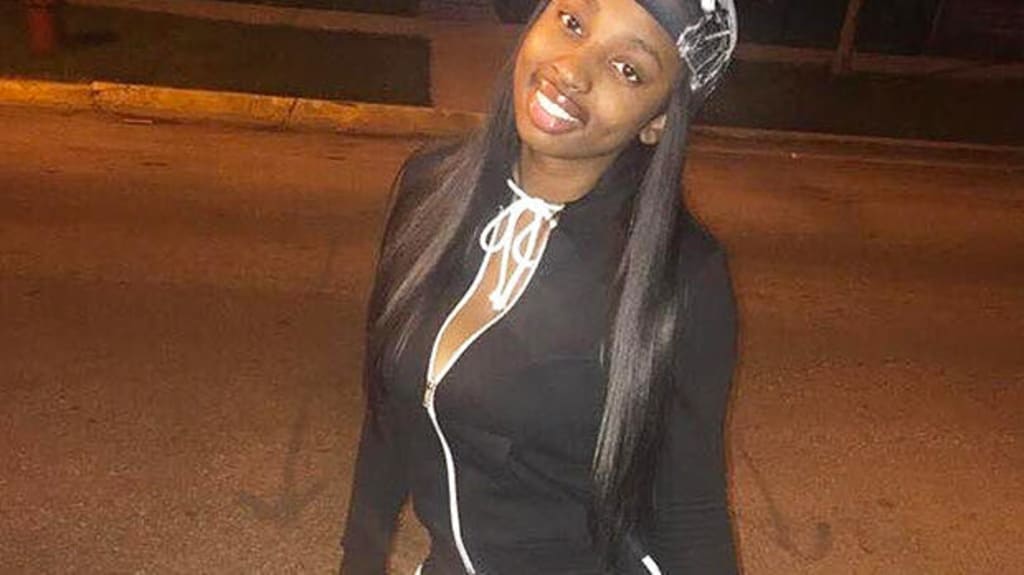 September 9, 2017 was the last day 19 year old Kenneka Jenkins ever saw her loved ones. It would also be the day she took her last breath.
Kenneka and a group of her friends planned to go to a movie initially, but decided on that fateful night to attend a birthday party at the Crowne Plaza Chicago O'Hare hotel in Rosemont, room 926. Friends tell authorities that on the way to the party, they stopped to pick up a bluetooth speaker, hennessy, some marijuana, and an energy drink. She later arrived with her friends at approximately 1:13am. They proceeded to walk into the front lobby. The group of girls were smiling and walking like they were ready for the time of their lives.
At 1:36 Am, a facebook live post shows the party on the ninth floor. Millions have since viewed this video. In the video, a girl with mirrored glasses is facing the camera. You can notice in the glasses, you can see Jenkins sitting in the background.
Around 2:17 Am, Jenkins posts a Snapchat video that appears to be in a hotel bathroom. Party attenders state that there were approximately 30 people at the party. Jenkins spent it talking with friends, dancing, and drinking.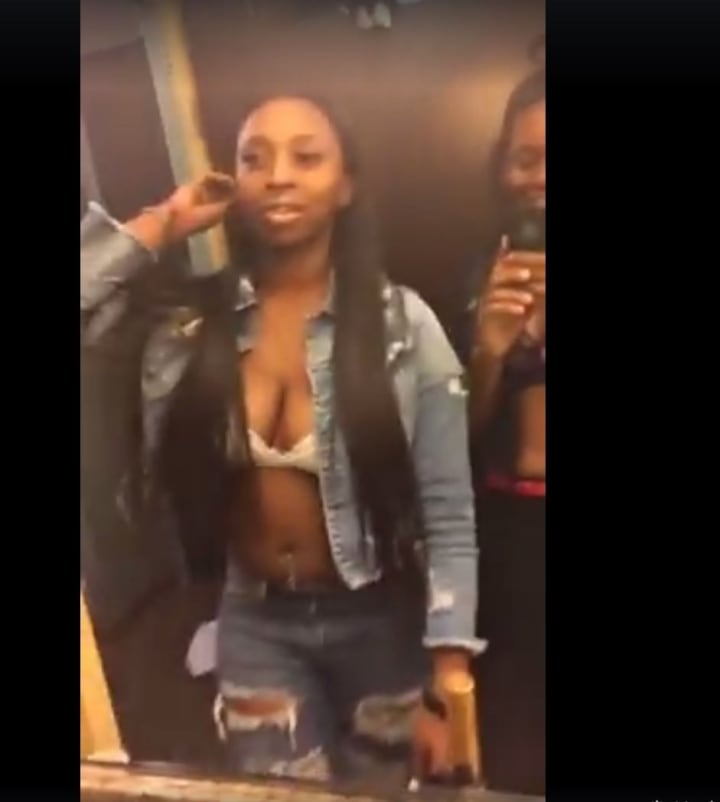 At 3am, the party started to clear out. Jenkins realized that she had forgotten her phone and some other belongings. She continued to wait by the elevator on the 9th floor of the hotel. Her friends went to retrieve her belongings. Friends stated they were only gone 10-15 minutes. When they returned, Kenneka was gone.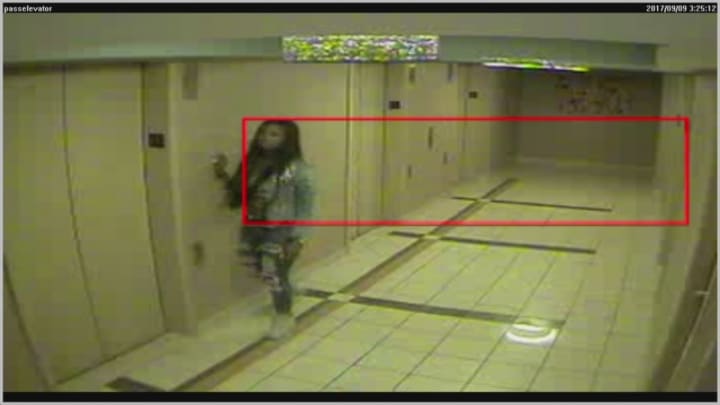 Surveillance cameras at the hotel continue to film Jenkins as she staggers down the long hallways and corridors. She is bumping into walls and hitting a stair railing. She finds herself wandering into the kitchen where she turns the corner, out of sight of the camera, never to be seen alive again.
Investigators state that the walk in is a cooler where the door latches on the outside, but can be opened by pushing on the white handle.
At 4am, Jenkin's friend contacts her mother and ask her if she had made it home. Then lets her know that she cannot be located at the hotel.
Continuing the timeline, at 7:15am, Family and friends have searched the hotel for about an hour when her mom decides to contact the police. They advise her to wait a couple more hours, maybe she will show up. She pleaded with them that she had been drinking and if she was okay, she wouldn't leave her phone behind. A couple hours later, she was considered a missing persons.
Around 8:30pm, Police are called to the hotel stating that the family are continuously knocking the hotel guest's doors. After police arrive, they ask to see the surveillance camera footage of when Jenkins had arrived and after. Officers ask the family to go home and they will take over.
September 10th at 12:30am, A hotel kitchen employee enters the kitchen walk in cooler to see Kenneka Jenkins lying on the floor on her side. One shoe was off and she was face down. The employee quickly notified authorities. When they found her, she was frozen cold and no heart rhythm.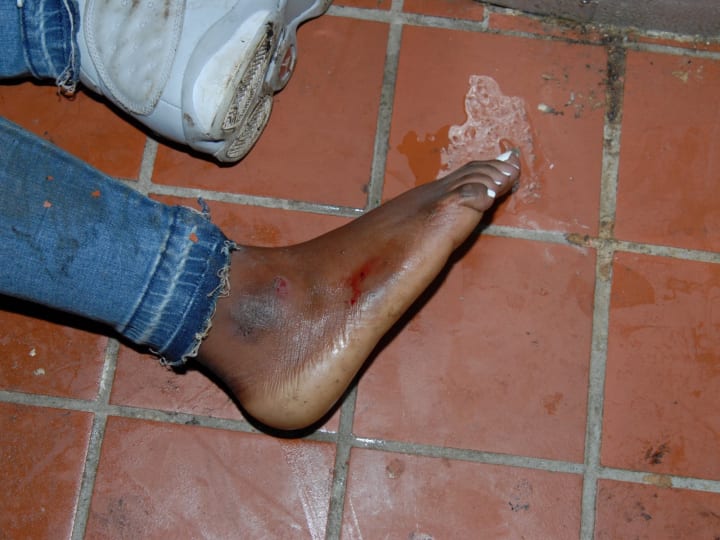 At 12:48 am on September 10th, 2017, Kenneka Jenkins is pronounced dead.
They wheeled her out of the freezer. A worker pulled the face covering off of her and placed a blanket over her. The authorities then brought her family and mother to identify her.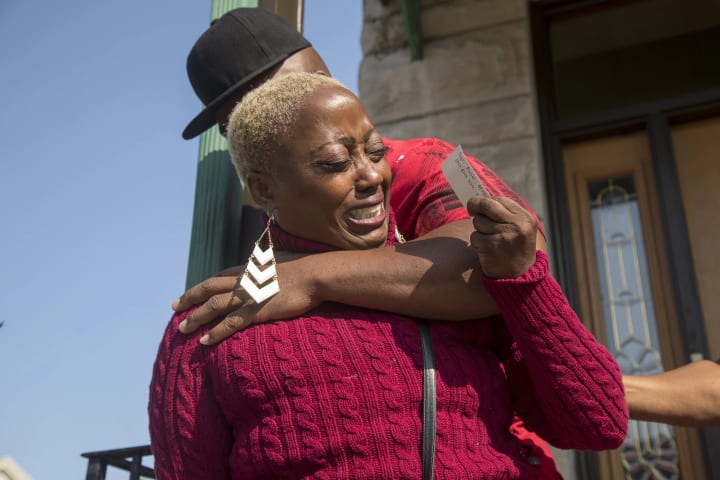 Authorities have ruled this an accidental death. Yet, experts and legal professionals state that there has to be more to the story. After protests upon protests for justice, the case still has grown cold.
In today's world we grieve George Floyd, Breonna Taylor, and others. We should not forget young Kenneka Jenkins. There is more to the story. Where is the justice? Justice for Kenneka.
Reader insights
Be the first to share your insights about this piece.
Add your insights