20 Must-See Netflix Crime Documentaries
Hurry up, before Netflix lets them go!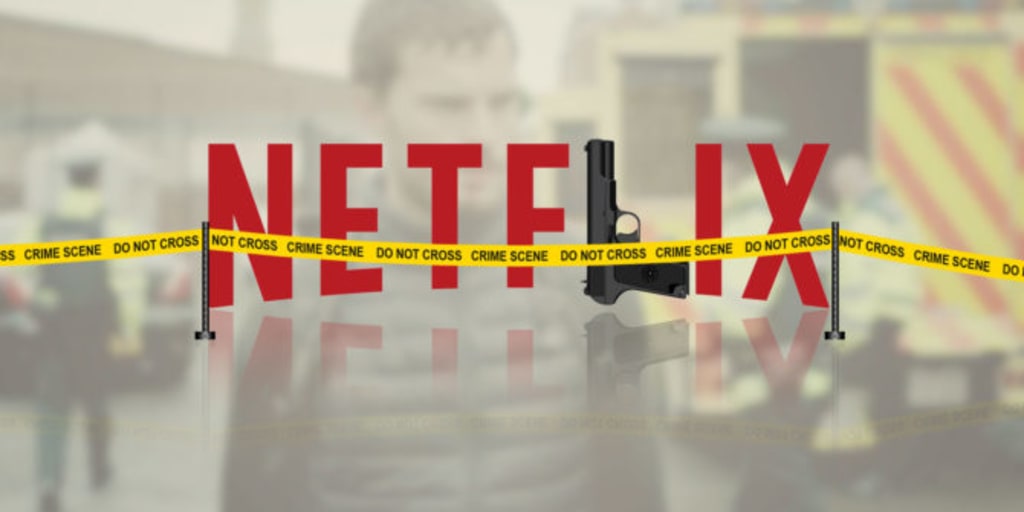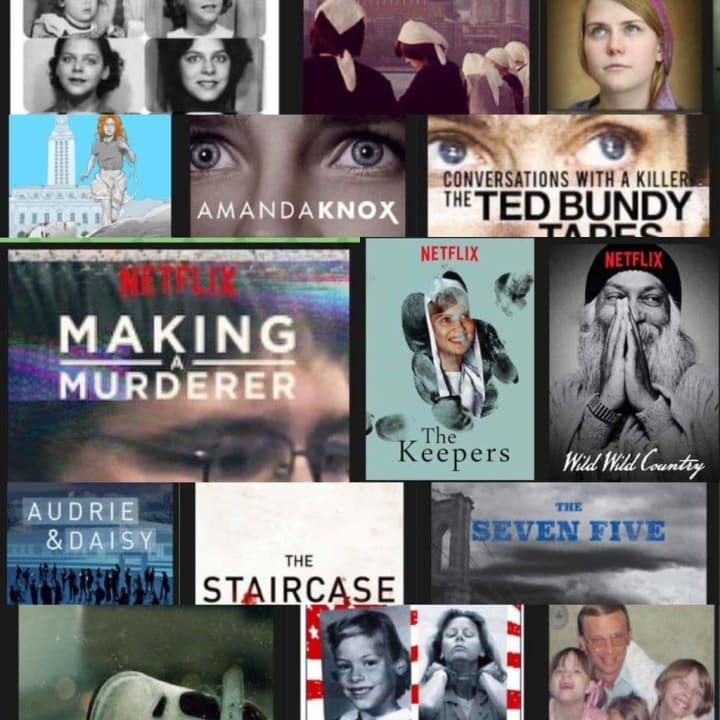 Don't know what to watch tonight? Why not dive into the sought-after genre of crime documentaries? I have compiled a list of 20 documentaries that will stay on your mind long after the film ends. We cannot explain, why we as a society have become obsessed with crime documentaries. Is it the (oftentimes) blood boiling botched investigations? Is it the suspense of the manhunt and conviction? Or are we simply facing the foreign and unknown to us, acclimating ourselves, in return one day hoping to have no fear and therefore fear nothing? Whatever your reasons may be, here is a promising list of must-see Netflix (chills involuntarily provided).
'Making a Murder'
Taking place in Manitowoc County, WI, a junkyard owner named Steven Avery and his nephew, Brendan Dassey, are in the midst of a very controversial crime. After having served 18 years in jail for a wrongful rape and murder charge, Steven Avery was released back to his hometown. Realizing that he had been robbed of his best years, Steven sought out to sue the county for reparations. Mysteriously, that's when a female vehicle sales photographer, last known to be on the Avery's property, is reported missing. With a full murderous confession from his nephew, implicating both of them, Steven quickly sees the past repeating itself. Just how corrupt is the judicial system and police force? Or are Steven and Brendan hiding a deep, dark secret?
Conversations with a Killer: The Ted Bundy Tapes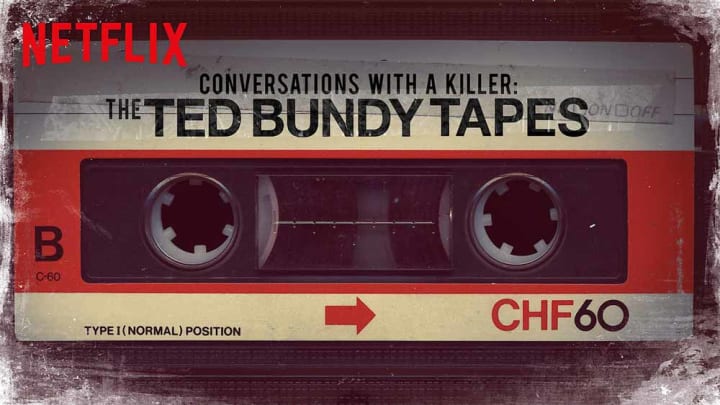 Considered one of the most notorious serial killers of his century, Ted Bundy is infamous throughout the world for his evil doings. This documentary not only explores his crimes, but for the first time, you hear the crimes from the man himself. To hear his voice describing what "may have happened" in hypothetical scenarios, allowing him to include every act and detail, puts a whole new fascination on this crazy slew of crimes. From childhood life, to pre-meditation; from bizarre self-defended court room drama to execution. This documentary covers everything you know and always wanted to know, about the one and only, Ted Bundy.
The Staircase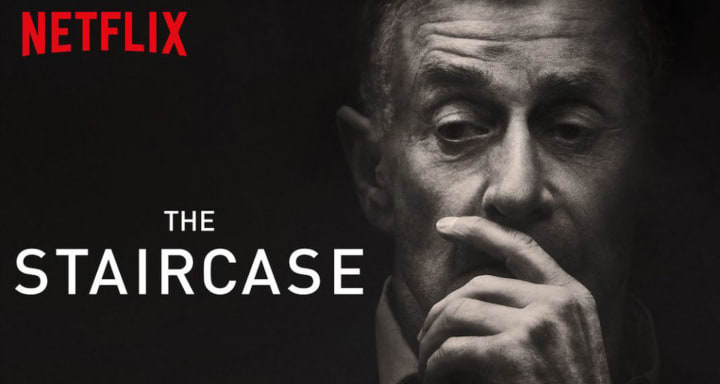 A seemingly outward-loving, run of the mill, community involved, generous and patriotic family has their future changed, when one day, novelist Michael Peterson, wakes to see his doting wife laying on the bottom of the bloodied staircase in their loving home. Michael stated that she had fallen down the stairs during the 911 call, however medical examiners conclude another story, when they voice that her injuries were sustained through a weapon and blunt force trauma to her head. The longer the trial goes, the deeper the secrets rise to surface. Described as aggressive and possibly a hidden bi-sexual, the once family man father now finds himself at the top of the suspect list. Will he stay there?
'The Keepers'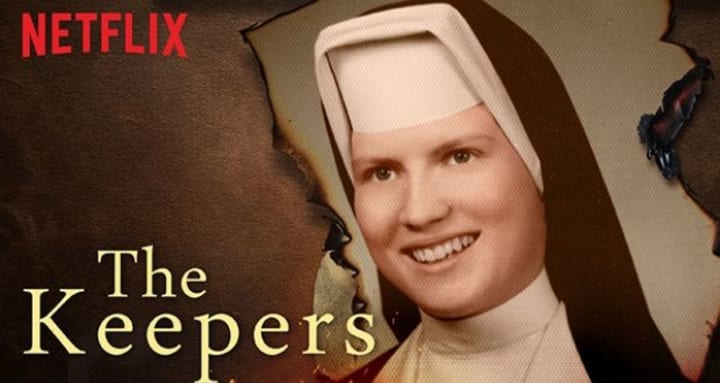 Who killed Sister Cathy? That's what everyone is trying to figure out. However, through the investigation, they had no idea how deep the rabbit hole went. There is a separation between religion and state. When corruption causes them to work together through self-fulfillment and pleasure, things get dark. Trying to shed light on this decades deep of a secret, proves more dangerous and threatening than ever. The more the investigators tried, the more they would be led to dead ends. Witness testimonies seem to hold no ground, for the past is the past. What can one do to change it? Will they ever find her killer? Will there ever be justice-period?
'Wild Wild Country'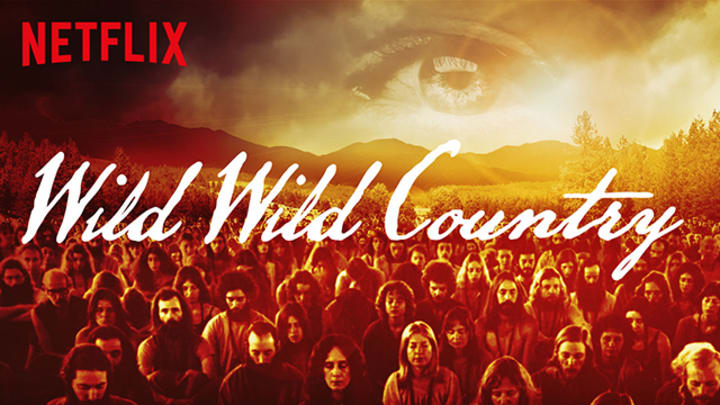 A small utopia created within a gated Indian garden, quickly catches the attention of many following the guru Rajneesh and his group. They consider themselves to be free with their mind, body and soul. Quickly growing in numbers, the Rajneeshis and his self appointed first hand woman, Ma Anand Sheela, quickly move to a remote location in Oregon. There, not only did the group build a small community for themselves, but their numbers continued growing massively, in their own new town. They even became politically involved. Fearing and disliking their new neighbors, ranchers, citizens of the city and politicians quickly get involved to have the Rajneeshis removed. However, the gurus following were not going to leave without a fight.
'Aileen'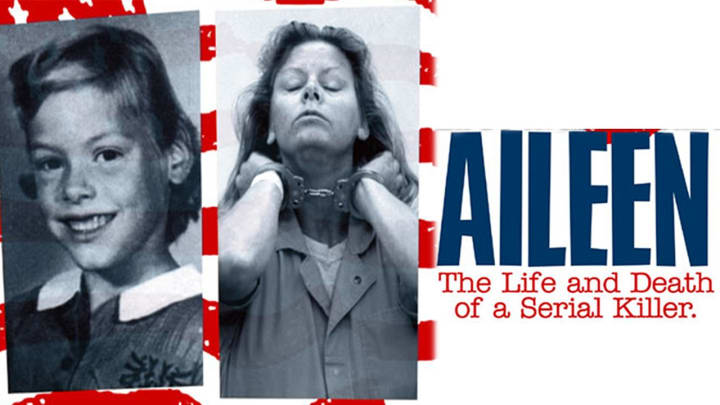 There are two documentary films about Aileen Wuornos and her serial killing spree in 1989 until 1990. She would murder men, who picked her up while she hitchhiked. She would offer them sexual favors, but before acting on them, would shoot them at point blank range. Her interviews still show her entirely too bizarre behavior as held captive behind bars, in Florida, for her seven murders. You might recognize a film based on her and her heinous crimes, called Monster starring Charlize Theron.
'Abducted in Plain Sight'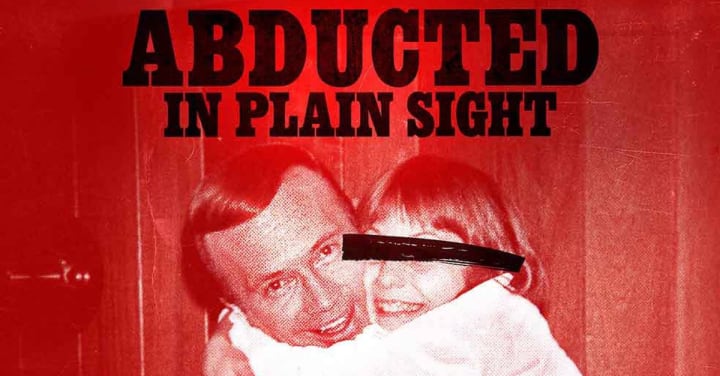 Still to this day, people are talking about this controversial documentary. Mainly asking, "How could this have happened?!" In 1974 a family friend and neighbor named Robert "B" Berchtold would spend time with the Broberg family, sharing holidays and events. He was particularly enthused with the daughters. It was obvious after a while that he favored one daughter in particular, Jan. Now she speaks out about the crazy and vile abduction, abuse and brainwashing she went through, even thinking she was half alien. When "B" one day took 12-year-old Jan for a vacation, with just himself and never returned, her parents had not reported her missing. The parents seemed to have taken a back burner on retrieving their daughter, in fear of their own secrets being brought to light by this family frenemy.
'Natasha Kampushch'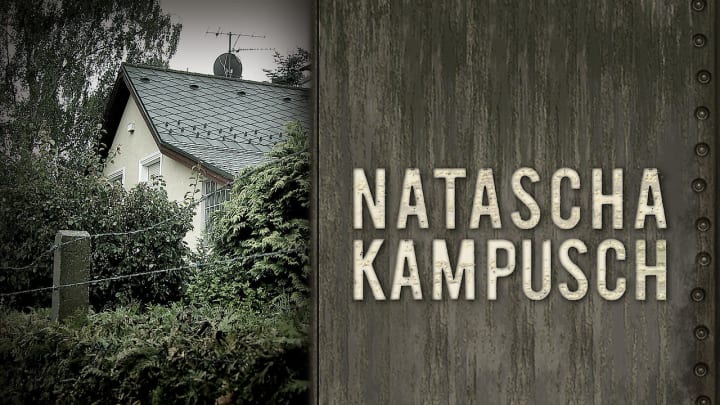 This documentary covers the kidnapping of a ten-year-old girl, Natascha Kampusch, in Austria. Lucky for us, we know she ends up okay, because she is the one, along with a few others, recanting the story. However, that's what makes this documentary so chilling. Hearing the first person recount the heinous acts and true feeling she experienced makes for a whole new reality that this film provides. It's one thing to hear facts from a file. It's another to hear the emotion and grit of this true story. From being forced into a van on the way to school, to being trapped in a windowless cell with a 150 kg steel door, beneath a trap door in the garage, it was truly amazing that she ever got free.
'The Disappearance of Madeleine McCann'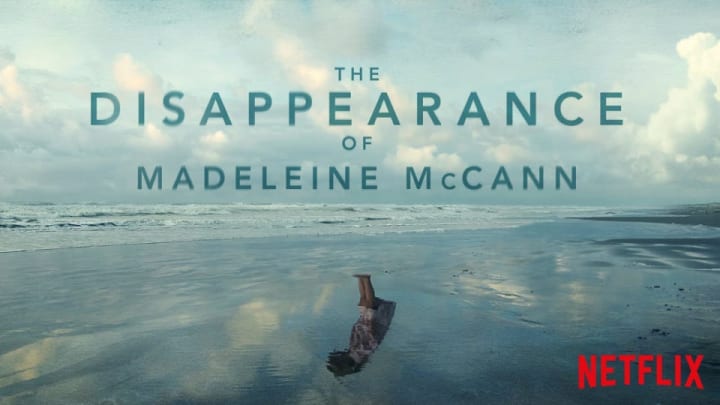 Imagine losing your child. Imagine losing your child on vacation. Imagine losing your child on vacation in a foreign country. Now imagine your child being ABDUCTED from you while on vacation in a foreign country. The nightmare begins for this father and mother of a 4-year-old beautiful girl when one night, while her parents were at dinner with their vacation friends, she was snatched from her room through the window. No one saw it. No one knows where she is. No one has a clue who did it or where she could be. Where do you begin to search? Language barrier is an issue. Suspicions shift. Others get involved. The case gets bigger than anyone could have ever imagined.
'Interview with a Serial Killer'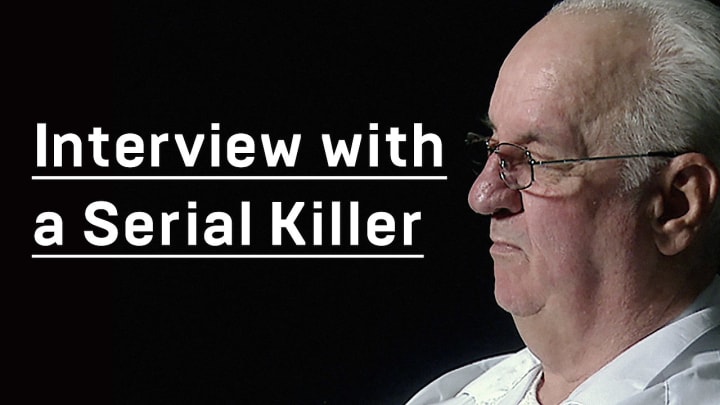 Just outside New York, the Sullivan Correctional facility is where Arthur Shawcross calls home now—11 murdered women; 250 year prison sentence. Self proclaimed evil serial killer, gives reasons on why these women had to die. Along with what it feels like to kill them. Gruesome details of the murder and aftermath are given by both the interviewer and Shawcross. If his constant nervous blinking doesn't drive you crazy, his justifiable attitude of his murders, indifference of emotion and lack of empathy just might.
'The Alps Murders'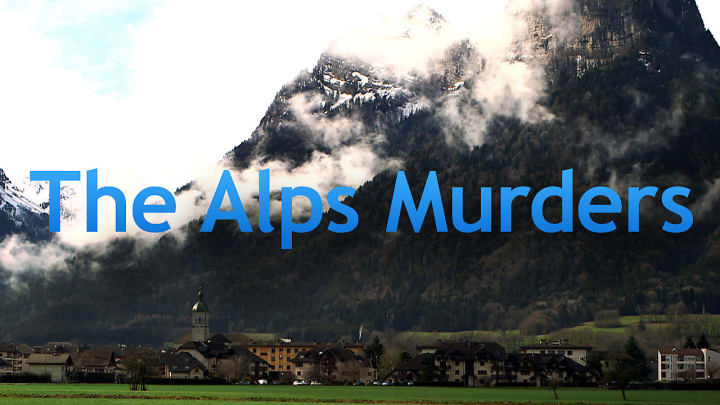 A hiker taking a walk, comes across a gruesome site. A car pulled off on the side of the road. The driver of the car, shot in the head. Everyone else in the car, dead. And a bloody, little girl wandering nearby. A dead cyclist is found not too far from the scene. What happened in this small friendly caravan vacation site? Officials believe it started back in England, where the family lived. Diving into the drivers past, leads to clues of possible money laundering for Saddam Hussein and other acts that could potentially be the key, that this was no accidental panic shooting, but a well planned out hit.
'Evil Genius'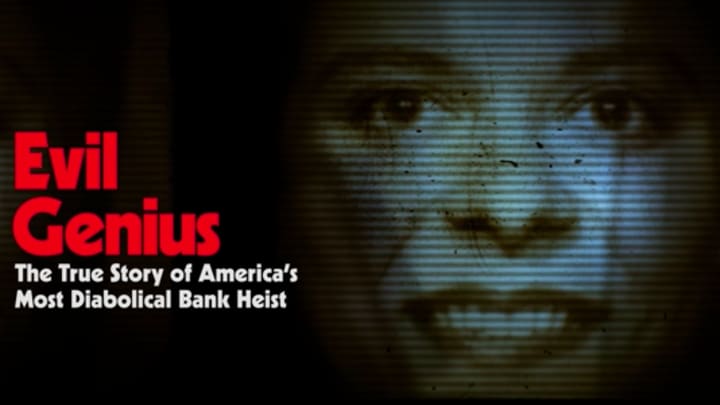 As if plucked right from a script of a horror film, this crazy documentary surrounds itself with bomb, lies, deaths, bodies, manipulation—all in the hands of a bi-polar, manic and crazy intelligent woman. Opening up on the scene of a bank heist, there's a man sitting on the street, surrounded by cops. Surrounding him for his bank robbery, quickly turns the other direction when the man pleads with the officers for help. They quickly realize something is not right. That's when they discover the bomb. The bomb that is locked around his neck, set to detonate any second. A scavenger hunt with directions and clues is the only way to his freedom. Follow this documentary as things develop into a more deeper and gruesome story, with each episode leaving you needing to know more.
'Amanda Knox'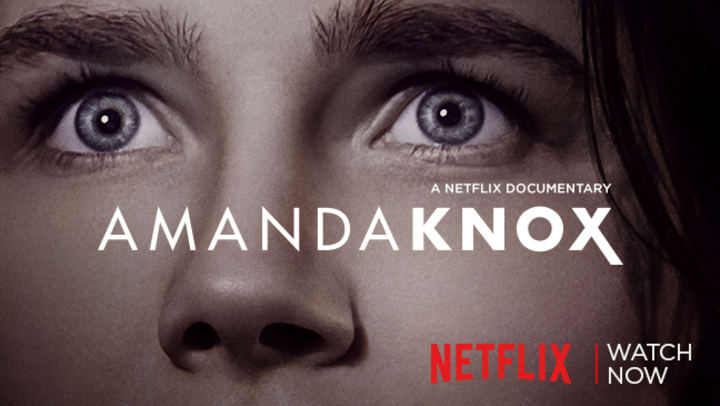 The horror began for Amanda Knox in Italy, when in a rented apartment she shared with her fellow exchange student, Meredith Kercher, the bathroom door connecting her room to her Mredith's was locked. Thinking her friend needed more sleep, she didn't think twice about it at the time. Only later, when she realized she hadn't seen nor heard from Kercher and worry grew within her mind, did she have her boyfriend break down the door. That's when they found her roommates bloodied corpse. Now officials need to find the killer on the loose, but their sights quickly land on Amanda. Being locked in the Italian prison left little opportunity for her to fight her case, but she never stopped trying.
'Shadow of Truth'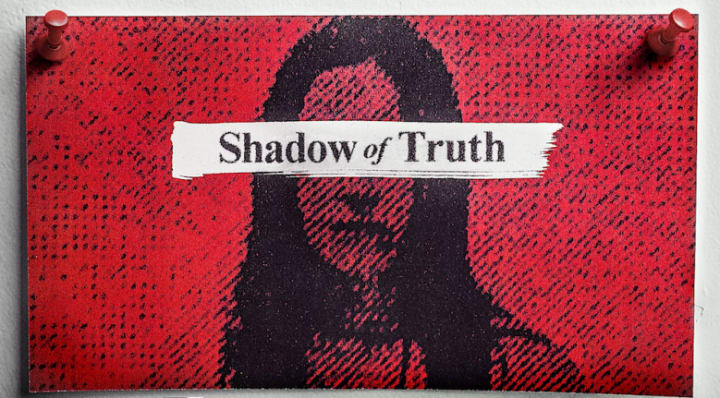 When 13-year-old Tair Rada didn't call her mother after school, that was a red flag. When she never came home, that's when her family knew something was wrong. Searching the neighborhood, the family finally decided to search the school. Sadly, they found her bloodied body locked in a girls bathroom stall. She had been brutally murdered during an ordinary day. Now, the parents and police have to find out who could do such an evil thing in the public, with constant foot traffic and not be seen or heard. And what was the reason?
'November 13 Attack on Paris'
Everyone remembers the chilling moment you found out about the mass shooting in Paris. French flags flooded the profile pictures of Facebook and everyone seemed to be mourning the lost innocent lives of so many. This documentary is coupled with real life footage of people who were able to capture the scene at the time, shows the destruction of the shootings, the paths that were taken, and the most chilling part, interviewing the survivors and hearing their stories.
'Tower'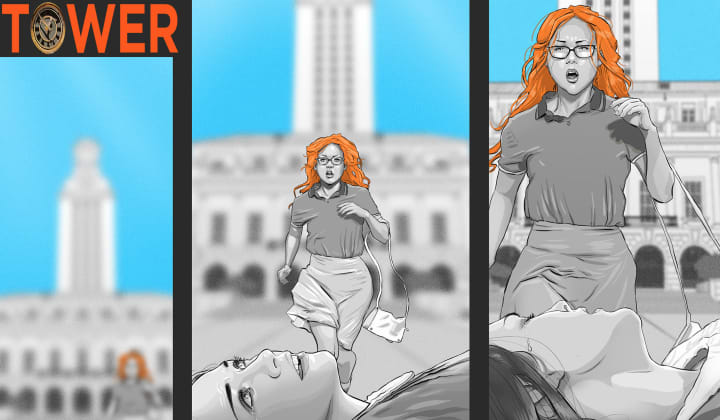 In one of the most new-age style of documentary, this old story is brought to life again with fantastic real-state animation. Follow this mass shooting as actors rein-act the previous tellings of the infamous tower shooter at the University of Texas. Feel like you are brought back in time to 1964 with actual footage of the campus, crime scene photos, and witness testimonials. The realistic animation brings the terror with it, when a crazed man climbs the tower and starts sniping the students one by one. Geared up with ammo and a barricaded eagles nest, it would take quick thinking of the officers to get this man to stop.
'Shame Is Trending Audrie & Daisie'

Diving into the realm of social media and the effect it has on two teenagers, who were sexually assaulted during parties. Audrie, a happy-go-lucky high school student, found herself highly intoxicated at a party, during which she passed out. A group of boys proceeded to carry her upstairs, draw on her and then sexually assault her. If that wasn't enough, they took pictures and through social media, the whole school found out. The aftermath of that affected Audrie in a way that can never be undone. Daisy, a 14-year-old girl, was approached through text by 17-year-old boy who was a friend of her brothers. He asked her to come over to his basement to drink. Little did she know, that she'd walk into a basement of five boys. Shortly after that, her nightmare began.
'The Seven Five'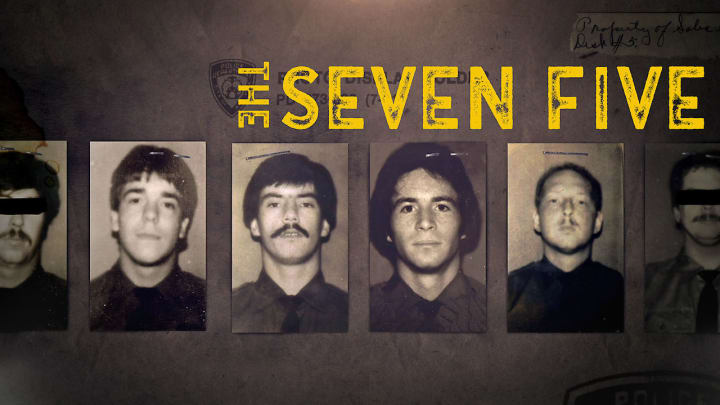 The opening scene is all that's needed in this synopsis. After swearing to tell the truth and nothing but the truth in the court of law, Mr. Dowd answers a series of questions. Had he once been a police officer of the New York City Police Department? During the ten years as a police officer, did he use his authority to commit crimes and acts of corruption in violation of his sworn duty to uphold the law? While he was in uniform and on duty, did he commit thefts? Did he commit extortion? Did he engage in narcotics trafficking? Did he protect drug operations? Did he engage in personal drug use? To which he all answered, yes. Then, the final question was asked. How many crimes and acts of corruption does he estimate he committed as a New York Police Officer? His answer, hundreds.
'The Innocent Man'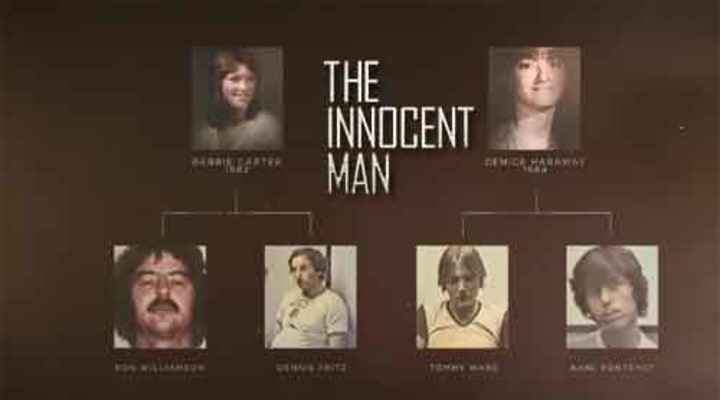 John Grisham said it best when he proclaimed, "If I wrote The Innocent Man as a novel, folks wouldn't believe it." Based on his true crime best seller, these heinous acts of violence get investigated when a woman was found naked, dead in her home with a cord around her neck. Then, another woman is found dead. Four men up for prosecution. Who killed who? The lack of proof, the false and forced confessions, the pressure the police were under in a small town like Ada, all lead to this whirlwind documentary of trying to seek justice for Debbie Carter and Denise Haraway in the 1980s. Two murders, four convictions, in a town full of secrets, makes for a great documentary.
'One of Us'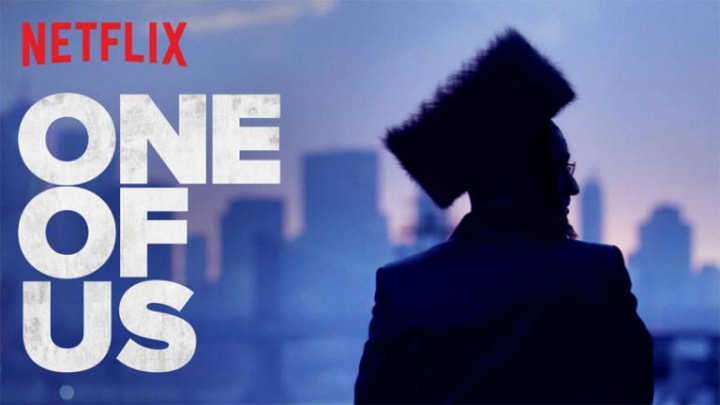 Though not seen as a crime against the judicial law, it is a crime against their family, lifestyle and god, to leave the tight knit Hasidic Jew group. Through shunning and disownment, this is a peek into the life of individuals who decided to leave the Hasidic Jew community. Being a Jewish woman still to this day has its downfalls in their community. Not only do you not get to choose who you marry or if you marry, but your are also not free to leave unless her husband allows it. She tells us how she is threatened daily. Even though she has an EPO (emergency protective order) against her husband, he and his family go to her house and bang on the door with hammers, as she hides in the windowless bathroom with her children. You get to hear the 911 call. Pressing charges against her husband would be breaking a religious law. Hers is just one story in this documentary. I felt it needed to be on the list.
I hope you liked my selection. There are many more documentaries out there, these were just the ones that stuck with me!
Want other great Netflix lists? Try this one for horror fans.
And this one for feel-good Christmas movies.