THE Typewriter
Tribute to a Surrey Lady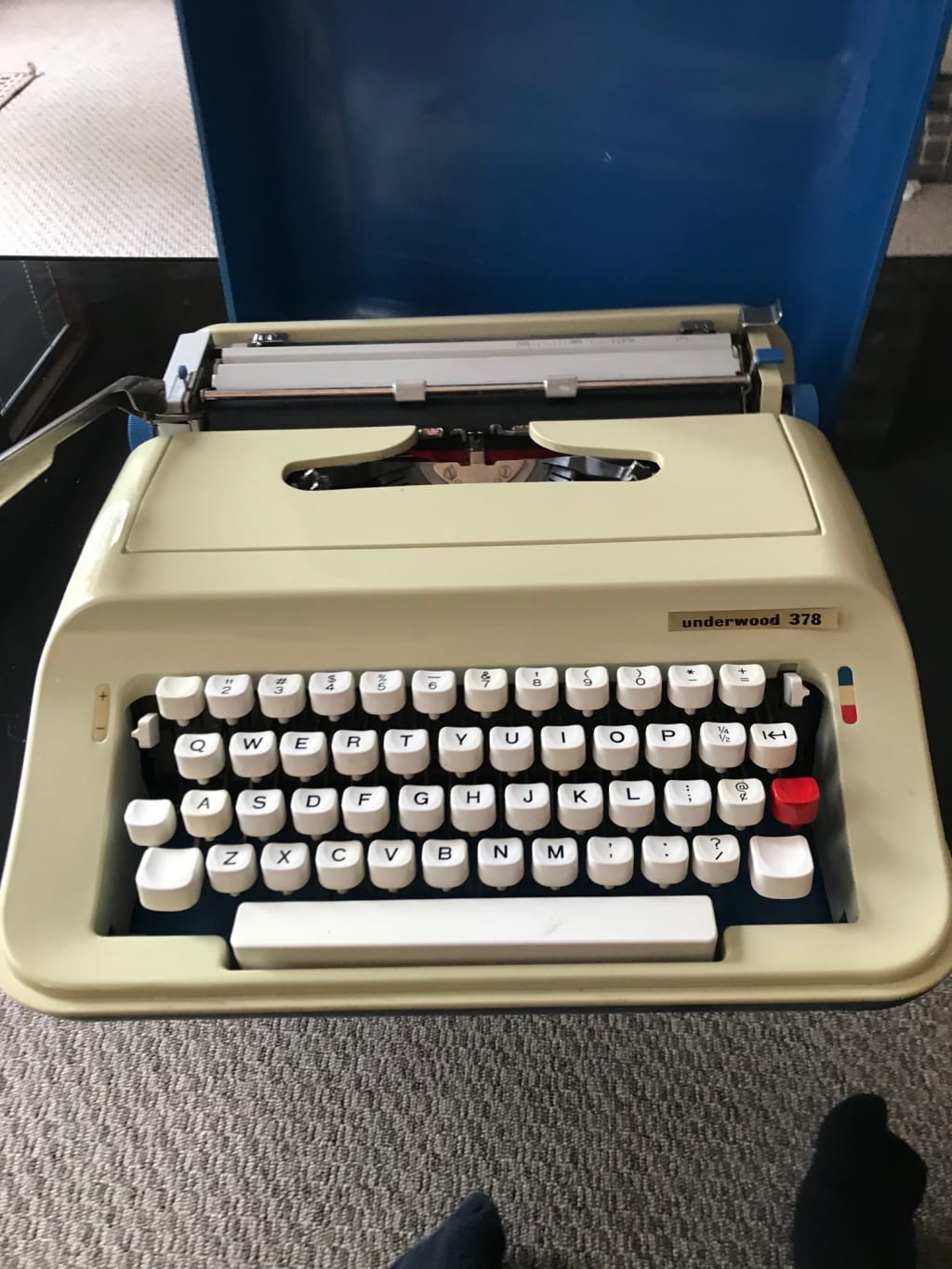 Yes, I am writing about a manual, ribbon typewriter, made in Spain sometime in the 1970s or early 1980s that was small, compact, and blue. It did not look imposing; it did though forever put so many's thoughts onto paper for the world to see. Some of these words would get the attention of World Leaders and University Instructors.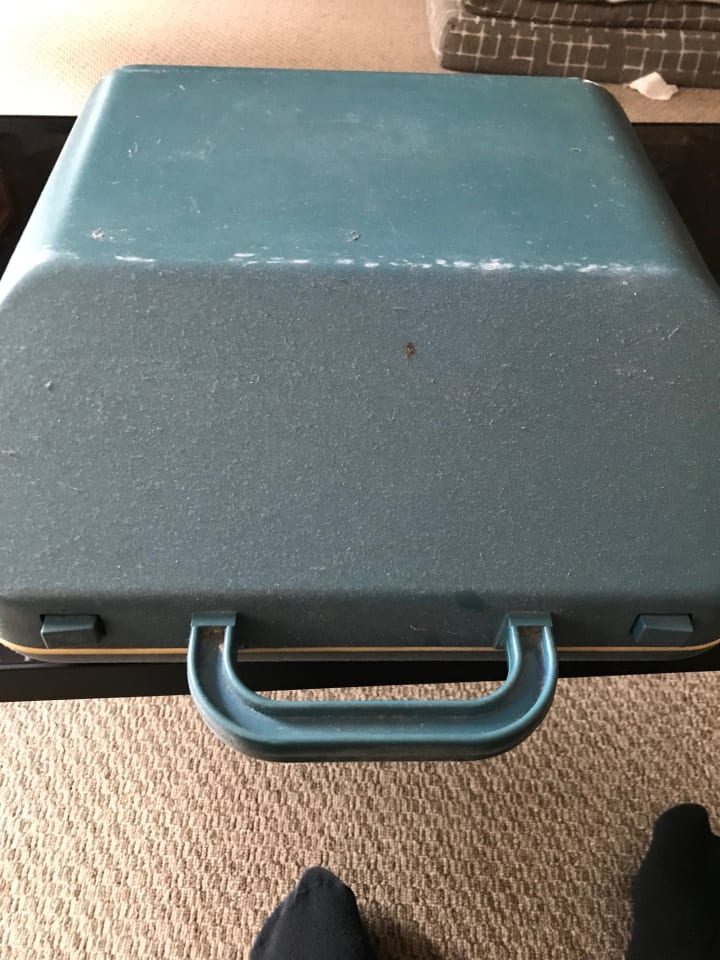 The owner of this little typewriter was a remarkable lady living in a city called Surrey, in the province of British Columbia in a country called Canada. She raised three children, looked after other children and was a faithful member of St. Cuthbert's Anglican Church in Delta, British Columbia, a neighbouring municipality. She was devoted to her husband and saw to the needs of two black cats and a little dog.
On a regular basis, she would stack a pile of letters on her Dining room table, open the lid on her blue typewriter, place a crisp white piece of paper into the typewriter roller, and then review her stack of letters. Afterwhich she would pour herself a couple of tea and begin her task. I often watched with amazement as she wrote to world leaders, ministers in governments on behave of Amnesty International. She wrote on behalf of prisoners in countries like Cuba, the USSR, Libya, Israel, the USA, and Canada. She did not care what their politics or religious or moral beliefs were; she cared about human treatment for those held in custody.
Once she finished writing these letters, she would neatly type out the envelopes, put the postage on each letter, and include her home address. She always addressed the envelopes according to the chosen person or agency she wanted to get the attention of. Titles such as Excellence, King, Prime Minister, Premier, Minister or even once I saw an envelope address to "The Mighty __________ were always put on with some level of dignity to the whom the leader was addressed to.
After she was done, the typewriter and materials would be quietly put away. She would sip the rest of her tea and walk to the closest mailbox and place the letters into the care of Canada Post. She could always count on Ernie the cat following her down her little road. Once this was done, she would walk home and prepare a meal for the growing extended family that seemed to appear around mealtimes.
This mighty little typewriter would not rest for long, for as evening came, a parade of young adults would appear with handwritten notes, requiring proofreading and, of course, someone willing to type them out for them. Helen Riel would pour herself some tea, take the typewriter back out with care, and spend many hours deciphering the hidden meanings of many papers and correcting the spelling and grammar. Never asking for payment or only occasionally requested you join her in a game of Scramble.
Helen Riel wrote for many years, and over time, she shared with me some of the letters that she had received from various parts of the world. Oh yes, occasionally some government official would write back explaining this was an awful communist, fascist, cheat or liar that you should not worry for their government knew what was best. One short letter that she shared one evening with me I still have a memory of, it was a usual sounding letter, this person was a terrorist, a puppet of the U.S. government, and he lied about his conditions. This letter was signed by Fidel Castro Riz, not with a rubber stamp or by typewriter but by pen.
I have this little typewriter; I would love to see it placed in a Museum in Surrey, British Columbia. It has no actual monetary value, but it sent so many letters to support the human spirit. It assisted so many students that required help and maybe broadened the minds of a few people in power over others.
Helen Riel gave me this typewriter many years ago; in mid-October 2021, Helen Riel went to heaven, leaving this little typewriter to remind a few of the legacy of love and respect for all people behind.
Humanity
A Fifty something male that enjoys writing short stories, scripts and poetry. I have had many different types of work over my lifetime and consider myself fairly open minded and able to speak on many topics.